A court in Morocco has increased the sentences of eight migrants convicted over a tragic incident on the border with the Spanish enclave of Melilla last June. The men face up to four years in prison for crimes including illegal entry into Morocco.
Eight men convicted over last June's attempted migrant crossing from Morocco into the Spanish enclave of Melilla have had their prison sentences increased.
A Moroccan appeals court in the northeastern town of Nador changed the sentence from three to four years for three of the convicted men, and from two-and-a-half years to three years for five others, lawyer Mbarek Bouirig said Tuesday (February 7).
The appeals court upheld the two-and-a-half-year sentences of seven more defendants in the same case, he said.
Around 2,000 people, many of them Sudanese, tried to break through the fortified border into Spanish territory on June 24. At least 23 people died.
The charges against the eight men whose sentences were increased Tuesday include illegal entry to Morocco, "disobedience" and "damaging public property", Bouirig told AFP.
The Moroccan Association for Human Rights published a list of all 15 men whose appeals were heard, asking their families to confirm the names and details.
Dozens jailed
While Moroccan authorities say 23 migrants died in the June incident, human rights groups put the figure higher – the Moroccan Association for Human Rights says 27 people lost their lives, while according to Amnesty International, 37 people are known to have died in the stampede and 77 others remain missing.
Both Morocco and Spain have insisted the migrants were to blame for the tragedy, with Morocco saying some died after falling while trying to scramble over the fence, while others suffocated as people panicked and a stampede started. According to the authorities, 140 Moroccan police officers were injured.
In December, Spanish prosecutors investigating the deaths concluded that there was no evidence of misconduct by Spanish guards. The Spanish interior ministry criticized an Amnesty report that claimed Moroccan and Spanish border guards had fired tear gas at migrants, beaten them and pelted them with stones, saying it contained "false assertions."
Also read: Spanish list reveals extensive use of tear gas against migrants in Melilla tragedy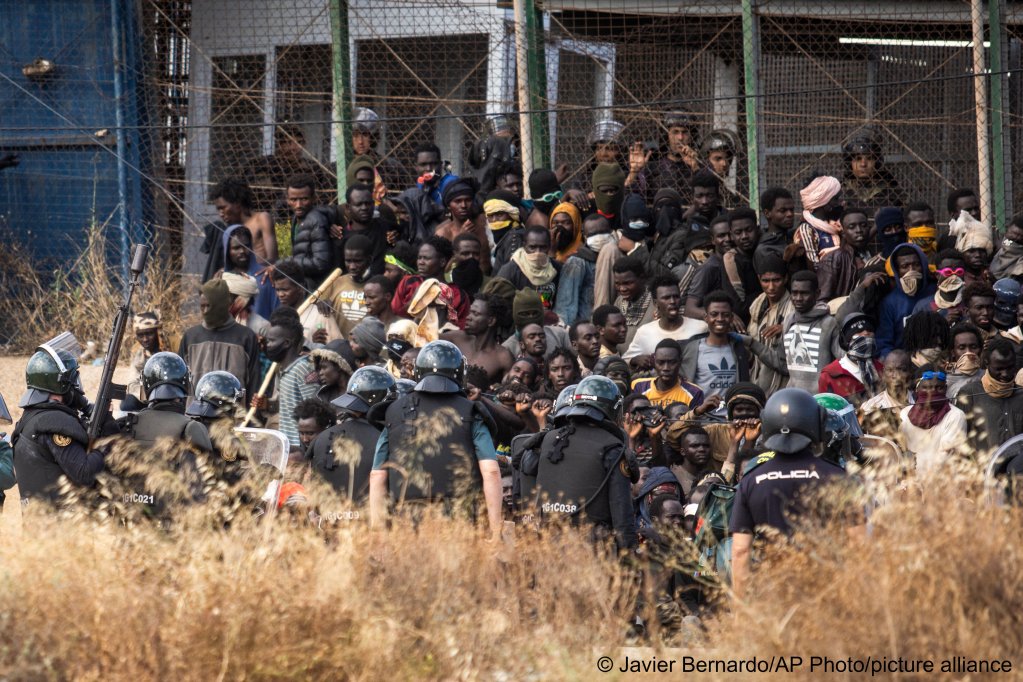 In Morocco, dozens of migrants have been convicted and jailed for up to four years over the Melilla incident, with many receiving harsher sentences following appeals.
On Tuesday Bouirig called on the judiciary to reduce their sentences, urging "consideration of their status as asylum seekers."
With AFP