Bulgaria has again faced accusations that its border authorities have subjected migrants to beatings, humiliation and racist language. Bulgarian authorities have denied the allegations.
Bulgaria is an increasingly popular migrant route into the EU from Turkey but despite its efforts to stop people from using it as a gateway to Europe, the numbers crossing its borders have reached levels not seen since 2015.
This is bad news for Bulgaria on several fronts – the rising migrant numbers have led Austria and the Netherlands to reject its bid to join the Schengen visa free zone. Bulgaria's efforts to block the route to irregular migrants will also be high on the agenda at this week's EU summit in Brussels.
As well as greater numbers of migrants, there are also growing concerns about the treatment of those attempting to enter the country by Bulgarian border police. The AFP news agency reports that new testimonies from asylum seekers, and other reports, point to violent pushbacks and other disturbing forms of mistreatment.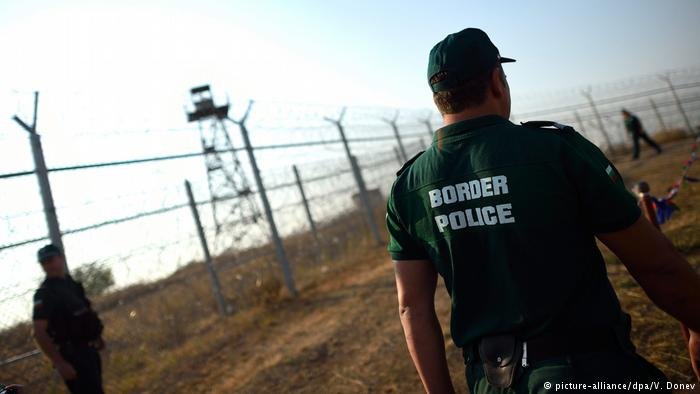 Testimonies collected by AFP
In the testimonies, migrants said they had been detained and abused by Bulgarian border police who had used "brutal methods".
One 16-year-old Syrian in a border town told the news agency that he was detained after crossing into Bulgaria and held in a "closed camp with a high fence," which he called a "prison".
One night, he and other detainees were driven to the border fence with Turkey, he said.
"There, they divided us into Arabs and Afghans and started beating us up. They beat us with batons," he said on condition of anonymity, adding that he was pushed back over the border to Turkey.
Another man, Ali Husseini, told AFP that he had already been given protection status in Bulgaria, yet when he traveled to the border to find his brother last year he was stripped, beaten, robbed, and pushed into Turkey.
Masked police "took us to the forest and took our clothes, including my money, iPad and shoes... They then opened the fence and sent us to the other side which was Turkey, one by one," the 20-year-old Afghan said.
After he returned "barefoot" across the border the same day, he said he was caught again, "punched" and "beaten" before being pushed back into Turkey once more.
It took a week and a trip to Istanbul to arrange his return to Bulgaria and then another five months to have his ID reissued, he told AFP. His brother ended up being deported from Turkey to Afghanistan.
'Intensive and brutal'
Diana Dimova, the head of a Bulgarian refugee aid group Mission Wings, confirmed that excessive force had been used during pushbacks – a practice which is prohibited by EU and international law.
"Since the beginning of last year we have been seeing very intensive and brutal pushbacks of people," Dimova said.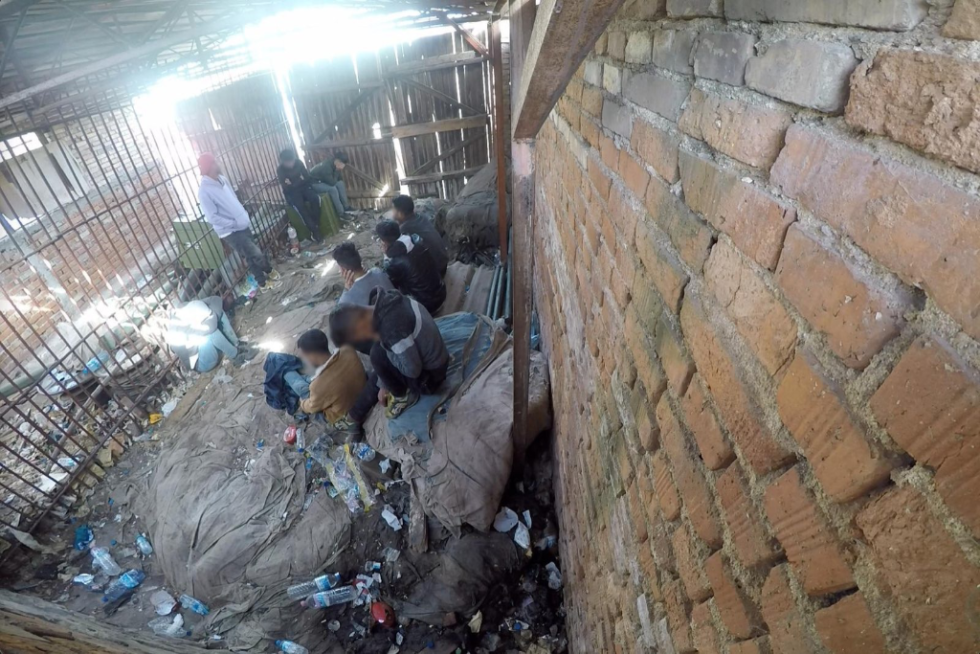 In December as part of an investigative report, several European media outlets in partnership with the organization Lighthouse Reports published a video which showed a group of people locked in a makeshift detention facility – a cage-like shed – in the southern Bulgarian town of Sredets.
The same report included testimony from a young Syrian, who said he was shot in the chest by Bulgarian border police. Bulgarian authorities refuted the claim.
Frontex critical of police
Lighthouse Reports accuses the European Union, which frequently expresses concern over pushbacks and violence against migrants, of continuing to fund the border authorities that are reponsible. It says secret migrant detention facilities or 'black sites' in Bulgaria, Hungary and Croatia, are "part of a system … operated in plain sight" of Frontex officers.
In a report seen by AFP, a Frontex officer confirms that "pushbacks regularly occur in the operational area with Frontex staff deliberately kept away when they happen."
These "occur through shallow areas of the river and even when water levels are high, when migrants are forced to swim regardless of their ability or strength to do so," they added.
One report detailed "degrading language and racist vocabulary such as referring to migrants as 'Taliban' by some Bulgarian border guards," the officer said.
The "absence of credible operational reporting" by Bulgarian border police "can signal shortcomings in the reporting mechanism, or, even more worryingly, existence of a tacit policy of non-reporting of actions severely endangering fundamental rights of migrants," Frontex concluded.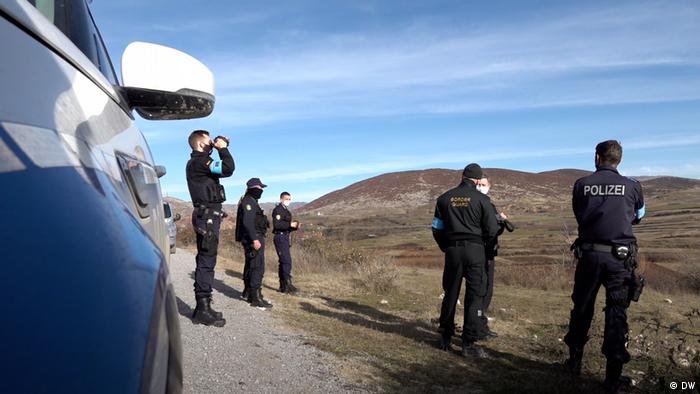 Tighter border control
Bulgarian authorities often report that they have successfully stopped migrants from entering the country. The interior ministry says that police thwarted 164,000 "irregular crossing" attempts last year, up from 55,000 in 2021.
Also read: Dozens of migrants intercepted in Bulgaria amid human rights abuse allegations
But officials have repeatedly denied accusations of involvement in abuses against migrants, suggesting instead that the migrants themselves are perpetrating violence.
"Over the past year pressure on our border has increased sharply and... the actions of the migrants are becoming more and more aggressive," Bulgarian President Rumen Radev said in January. Three police officers died when vehicles smuggling people rammed their cars last year.
Meanwhile Bulgarian authorities have increased controls along the 234-kilometer barbed wire fence along almost the entire border with Turkey. The government has asked the European Commission for €2 billion to help pay for improvements to the fence, including greater surveillance, but its request has been refused.
With AFP