Rescue efforts are continuing in Turkey and northwestern Syria following the 7.8-magnitude earthquake which killed and injured thousands, many of them refugees.
On Wednesday officials said the number of killed in Monday's earthquakes in Syria and Turkey had surpassed 11,000, and they feared the figure could double. 
Many of those affected by the quake had already been forced to flee their homes because of the Syrian civil war – six million people were internally displaced within Syria, and nearly four million were receiving temporary protection in neighboring Turkey. They have now lost their homes all over again.
Also read: Earthquakes in Turkey and Syria also affect millions of displaced people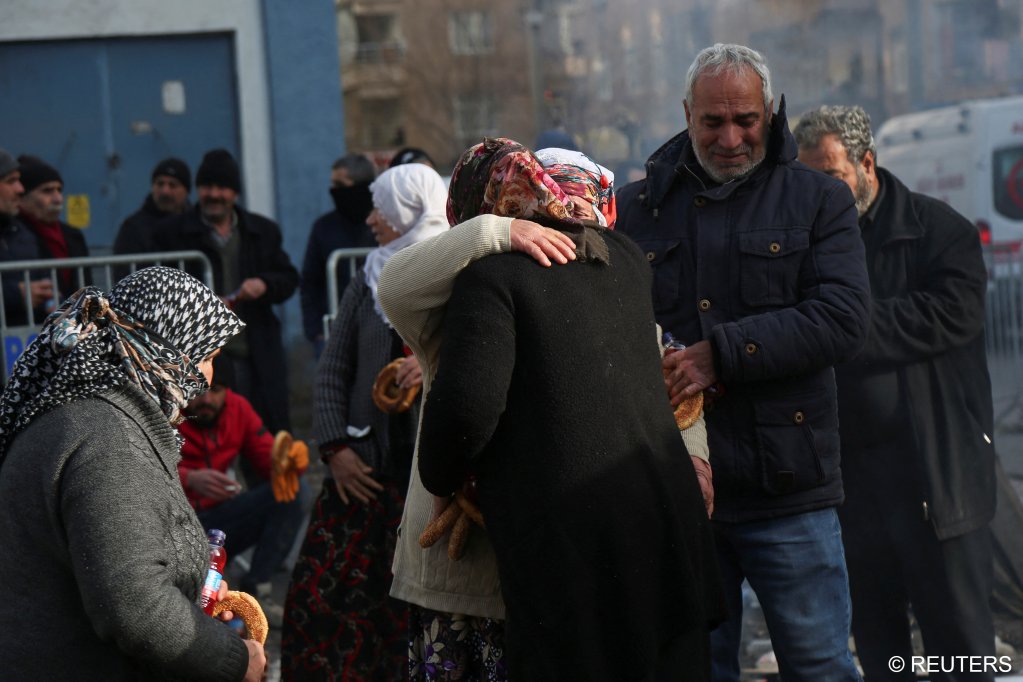 Sheltering in the mosque
Ridwan Gurre lived with his family in the multi-ethnic city of Diyarbakir in southeastern Turkey, after escaping the conflict in Syria. After seven years in their adopted home, their lives were getting back on track when the quake struck.
The 42-year-old told the AFP news agency that he had been forced to spend the past two nights with his wife and two sons on the turquoise carpet of the city's ancient Grand Mosque.
The structure had to be rebuilt after another huge earthquake nearly a thousand years ago, but survived this one without damage. Gurre said he felt safe for the moment but he didn't know what would happen next.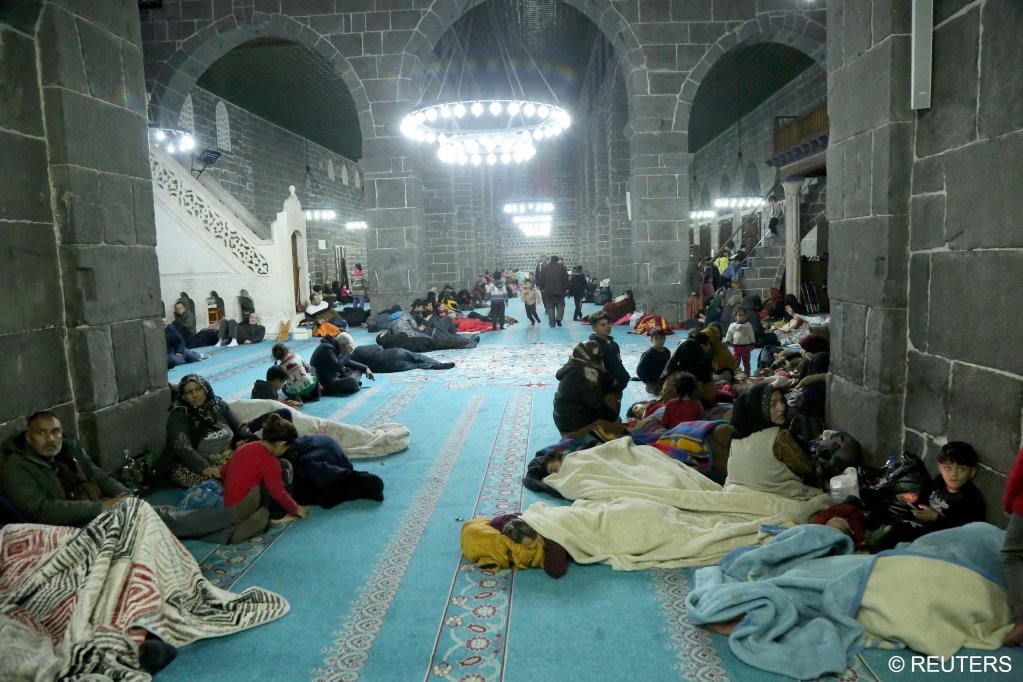 "When we were in a war, we knew that when the planes flew overhead, it was time to take shelter," he said.
Mercan al Ahmad, just 17 years old, also remembers what it was like in Syria, and how it was a struggle to find food.
"We escaped death in Syria, and now we were struck by an earthquake in Turkey. We can't sleep," she told AFP. "We are scared. We live in fear of another strong aftershock."
She spends the restless nights and days worrying about her future and her relatives back in her home town of Aleppo -- one of the areas which has suffered extensive damage in Syria.
"We have relatives in Aleppo. There are many casualties, many houses collapsed," she said. "We heard some of them belong to our relatives."
Another Syrian woman, Ihlas Mohammed, said she heard similar news about her loved ones in a village between Aleppo and Idlib.
"We can't get much news about them," she said. "There was a war, we escaped, and now this (quake) happened. We have nothing."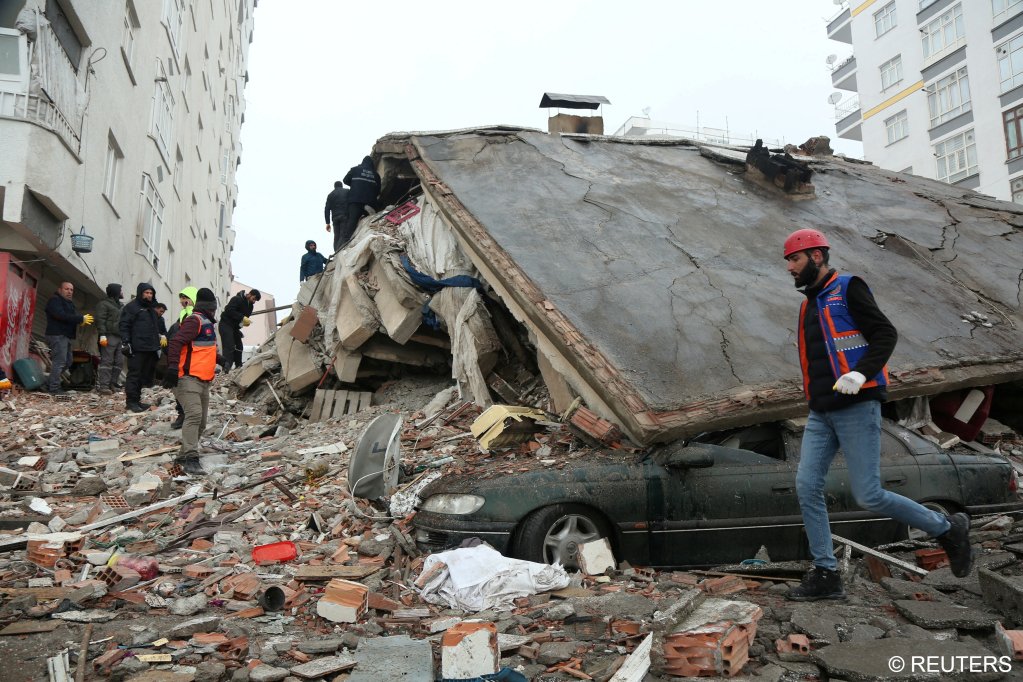 Victims together
Turkey hosts more refugees that any other country, with Syrians making up the largest group of more than 3.6 million.
Anti-migrant sentiments in Turkey have been rising during an economic crisis that has wiped out people's savings and left millions struggling to pay for food and other necessities.
Ahead of elections, still planned for May 14 despite the earthquakes, many politicians had promised to start sending the Syrians back home.
A Human Rights Watch report last October said Turkish authorities had rounded up hundreds of Syrian refugees, including unaccompanied minors, and forced them back to northern Syria.
But some of those taking shelter at the Diyarbakir Grand Mosque said it was pointless to focus on ethnic and cultural divisions.
Everyone there was the same, Turkish mother Aydegul Bitgin told AFP. "We are here with Syrian refugees, we are all victims," the 37-year-old said.
"There's nothing that we don't need, baby food, wet wipes, diapers. We left our home with nothing."
With AFP