As the death toll from the Syrian and Turkish earthquake keeps climbing, millions of people in Idlib province in northwestern Syria are in desperate need. The UN, and individuals, are doing what they can to help.
A week after the two powerful quakes that struck Turkey and Syria, the death toll has passed 35,000. The UN's emergency relief coordinator Martin Griffiths has said that number could rise to 50,000.
After visiting the Turkish-Syrian border, Griffiths said Monday (February 13) that the rescue stage of pulling people out of the rubble was coming to an end.
"Now the humanitarian phase, the urgency of providing shelter, psychosocial care, food, schooling, and a sense of the future for these people, that's our obligation now," he said.
Promising that the UN would have aid moving from government-held regions in Syria to the northwest of the country, which is party controlled by opposition forces, Griffiths added that, so far, the world had failed to provide enough aid to Syria, with people there "looking for international help that hasn't arrived."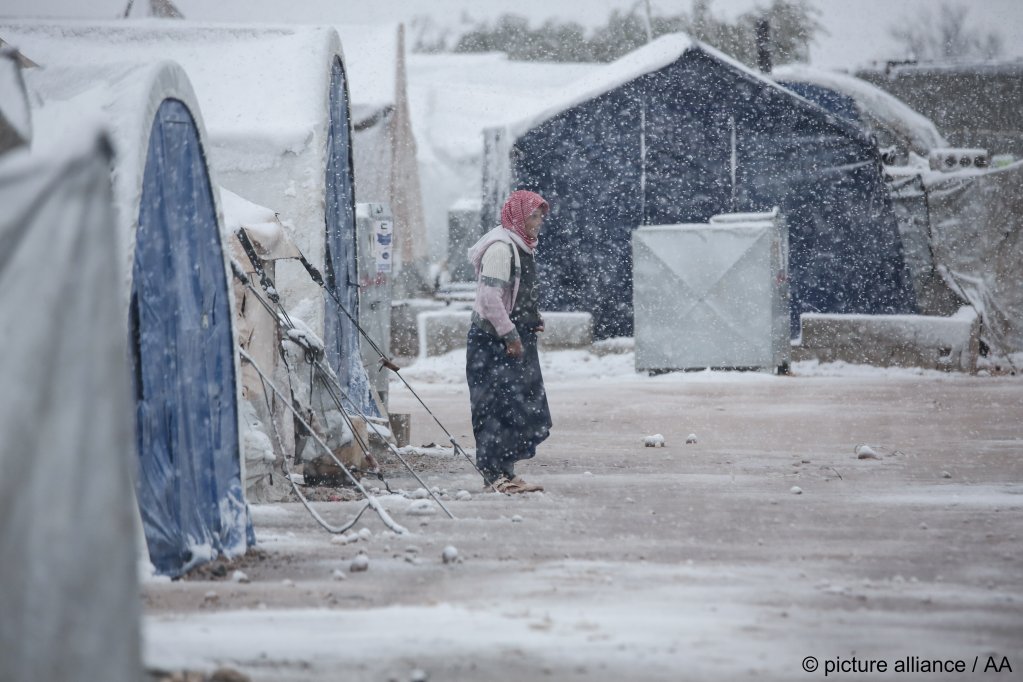 Northwest Syria waits
Millions of people in the northwest of Syria – including more than four million internally displaced people ­– are currently at risk in freezing cold weather, without shelter, food, water or medical care.
"The situation for the people there is unbelievably bad," said Muhamed Najeeb Sayd Ahmad, a pharmacist in the German city of Goslar. The 37-year-old, who came to Germany in 2014 as a refugee, still has many relatives in Salkin, a town in Idlib.
One of Ahmad's friends, who works there as a pharmacist, lost his entire family in the earthquake, Ahmad told the news agency epd. "We have a family WhatsApp group: again and again messages come through that someone is injured or dead. It is really painful," he said.
Syrian media have reported that aid will be delivered to the northwest, but no state aid has reached Idlib so far, Joseph Clela from the UN migration agency IOM told InfoMigrants.
Read more: Turkey-Syria earthquakes: Rescue phase 'coming to close'
'Every human soul needs us now'
The humanitarian assistance that has got through to the Idlib region has come from the IOM, which sent the first two shipments in 30 trucks last Thursday and Friday from its warehouse in Gaziantep, Turkey.
Clela accompanied the convoy as far as the Bab al-Hawa crossing point. Staff from Turkey are not permitted to go any farther, he explained.
"Definitely people are in dire need over there. (They) are suffering inside Syria, not only because of the earthquake, but because this area has also been affected by the conflict," Clela said.
While the IOM's focus is normally on Syrians forced to flee their homes due to the conflict, in the wake of this latest crisis, Clela explains there is "no selection criteria" for those receiving aid.
"Everyone is vulnerable and every human soul needs us now, and that's why we are here," he said.
Read more: 'We escaped death in Syria, and now we were struck by an earthquake in Turkey'
One crossing open
But there's still only one route Bab al-Hawa into Syria's northwest. The UN agency is calling for more crossing points to be opened up urgently to allow more aid into Idlib. The next IOM convoy of 12 aid trucks is due to make its way from Gaziantep to northwest Syria on Tuesday, but with many thousands known to have been injured and left without shelter, it will be too late for many.
Moreover, the list of items urgently needed by those affected by the quake is seemingly endless. The IOM communications officer in Turkey, Olga Borzenkova, said it includes food, heaters, kitchen utensils, ovens, water, medical support, heavy machines for debris removal, water trucking, fuel for hospitals and health centers, as well as safe spaces for women and girls, and family reunification support.
Given the scale of the challenge, Clela warns against setting expectations too high. "It's a huge disaster and we need to be realistic. This cannot be done in one night."
Read more: Earthquakes in Turkey and Syria also affect millions of displaced people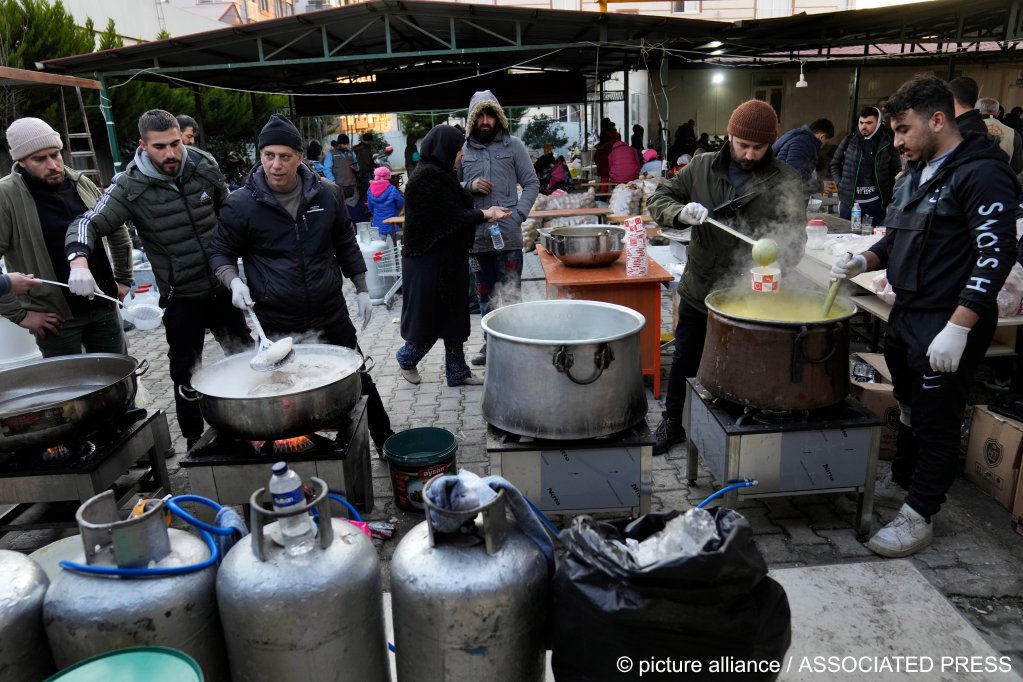 Help and humanity
The IOM is appealing to the international community to help with funds as well as search and rescue equipment, and has a secure site for donations from individuals worldwide.
Meanwhile Ahmad, together with Goslar residents who come from Syria, Turkey, and Germany, has collected money, blankets, bandages, medical supplies, and warm clothing.
As Ahmad told epd, he wants the donations to get to Idlib as fast as possible, because he doesn't believe the Syrian government will send any aid to the northwest region, but he is happy that the people of Goslar are willing to help regardless of their background. "It's simply about humanity," he said.