The devastating earthquake that struck Turkey and Syria has reportedly sparked resentment towards millions of Syrian refugees in the country, with some being allegedly being accused of looting amid the destruction and chaos.
Hostility towards Syrian refugees in Turkey's quake-hit towns and cities is on the rise, with some even being accused of looting dilapidated shops and homes, the London-based Arabic language newspaper Al Arab reported.
Some Syrians made homeless by the earthquake said they had been expelled from or refused entry to emergency shelters. Al Arab also reported that some Syrians said they had stopped going to the rescue sites to monitor the situation after facing physical and verbal abuse. One Syrian man has now opened a shelter in Mersin for his compatriots to provide a safe space, after they faced xenophobic insults.
Images of violence against people who are said to be looting suspects by the security forces in the earthquake area are circulating on social media. "The law catches the criminals and delivers them to the judiciary. Legal action should be taken against the officers who use violence immediately," one post on Twitter read.
Read also: Tension and anger grow among those left displaced in Gaziantep
Tensions rise in Turkey
The total death toll in Turkey and Syria following the earthquake has reached more than 41,000, making it the deadliest in the region's history. The toll is expected to rise further, with hope of finding more survivors fading fast.
The situation in Syria remains dire, as routes to deliver emergency aid remain limited. Hundreds of thousands of people have been left homeless, in some areas survivors have been waiting for days for food and access to makeshift shelters.
Residents and aid workers have reported looting, and a number of German aid organizations to suspend rescue operations due to the deteriorating security situation, according to the Middle East Eye.
Last Sunday, the Turkish Minister of Justice announced the arrest of 98 people on charges of looting, without specifying their nationalities. Turkish president Recep Tayyip Erdogan has vowed to crack down on criminal behavior, after his government declared a state of emergency in the country.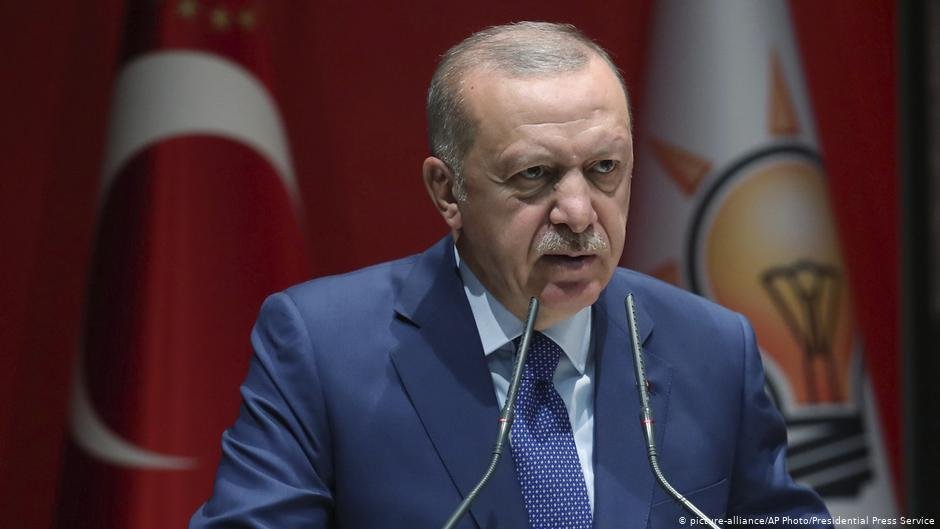 Xenophobia towards refugees is not a new phenomenon in Turkey, which is home to over 3.5 million Syrian refugees, however the earthquake has further exacerbated tensions.
Turkey is currently facing soaring inflation and collapsing currency amid a severe economic crisis. Syrians are often viewed as cheap laborers who take local jobs and benefit from services in the country. This issue was to be a major topic in Turkey's upcoming presidential and parliamentary elections this year.
Read also: Time running out for quake victims in northwest Syria
Help but not for Syrians
Some of the offers of help on social media were clearly anti-Syrian, Sky News Arabia reported. One Twitter user posted a picture of a villa on his account with the caption, "Earthquake survivors are invited to stay at my house in Ankara for a year, provided they are not Syrians." Other offers of assistance or temporary housing were posted citing the same conditions.
Syrians living without official papers in Turkey are afraid to ask authorities for help, for fear of deportation. Sky News Arabia reported that former Syrian opposition politician Mustafa Ali, who runs a temporary shelter in Mersin has agreed with local authorities to remove Syrian refugees from Turkish homeless shelters to prevent conflict. He cites a difference between the Syrians and the Turks in culture, lifestyle and language, and believes separating earthquake victims may help to relieve tensions.
However, not all stories are of fear, blame and resentment. The New York Times reported that in the city of Antakya and other affected areas, some Syrian families said Turkish residents had shared shelter and food with them. While, other Syrian refugees said that the government-run rescue and relief response had not discriminated among those in need.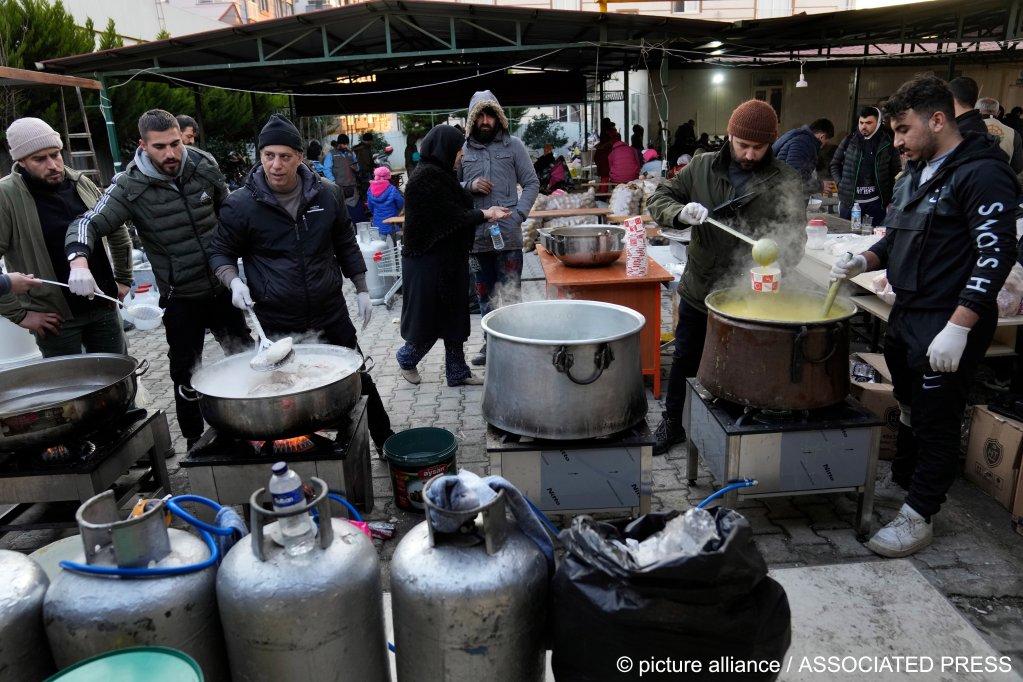 Read also: 'We escaped death in Syria, and now we were struck by an earthquake in Turkey'
Anti-Syrian rhetoric
The Middle East Eye reported that Turkish far-right politician Umit Ozdag, known for his anti-Syrian rhetoric on social media, was trying to use the natural disaster to push his own agenda. Tweeting at his more than two million Twitter followers, he claimed that Syrians posed a national security threat. 
A video on Twitter from last Sunday, shows Ozdag being confronted by a Turkish emergency worker over his inflammatory remarks. The rescue worker reminded the politician that people from different countries, including Syrian and Greece, were taking part in relief efforts.
Read also: Germany: Simplified visa process for Turkish and Syrian citizens affected by earthquakes