Mustapha, a 26-year-old Syrian refugee, is desperately searching for his sister, her husband and children who are believed to be trapped underneath the rubble of their collapsed building in Antakya, Turkey. Eight days after the earthquakes, Mustapha wants to believe they are still alive.
In front of a collapsed building in the Turkish city of Antakya, Mustapha holds his breath. A few hours earlier, rescuers heard voices from under the rubble. A rescue operation is underway. Mustapha, a 26-year-old Syrian refugee, along with many others, are hoping there will be survivors.
Mustapha's sister, her husband and their three children lived in this building and have been missing since the earthquakes. Mustapha says he is sure he heard voices crying "saadouna" – "help us" in Arabic – from under the wreckage.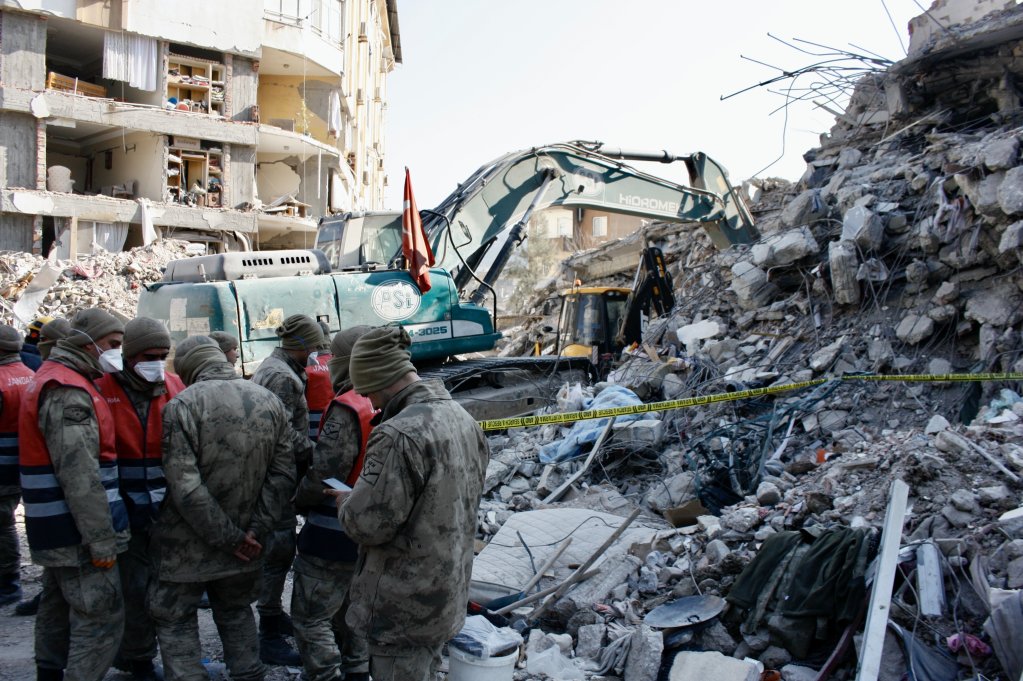 'The emergency services took four days to arrive'
In recent years, Mustapha's family had moved into neighboring buildings in a downtown area where many Syrians live. The building where his older sister lived, an edifice covered in pink plaster and full of cracks, remained upright. Next door, the building where Mustapha and his parents once lived, has completely collapsed. The building of his younger sister, where the excavation is taking place on Tuesday (February 14), was just behind it.
Since the earthquakes hit Turkey and Syria on February 6, the family has been living in a tent provided by the Turkish Red Cross in a public park. Eight days after the tragedy, they cling to the hope of finding Mustapha's sister and her family alive. The death toll in Turkey and Syria now stands at 41,000. But the family remains hopeful. Last Wednesday, rescuers pulled two women alive from the rubble in Kharamanmaras.
The first earthquake shook the ground at 4:17 a.m., Mustapha remembers. The whole family was asleep. Within seconds, the tremors destroyed the city of Antakya. "I managed to get out through the kitchen window, but my mother was stuck in her room. I pulled her to help her get out," says Mustapha in front of the ruins of his building.
Watch: 'Miracle' baby pulled alive from rubble in Turkey's Antakya days after quake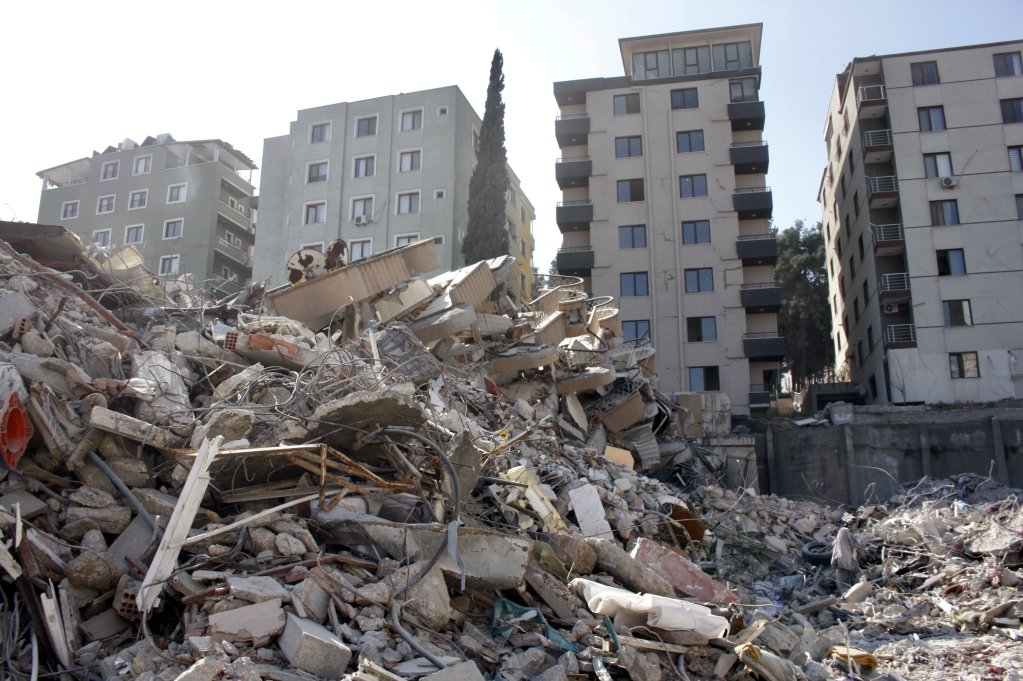 After the tragedy, Mustapha, his father and his brother-in-law helped neighbors escape their houses. For days, they fought alone and with their bare hands to try to save as many people as possible. "The emergency services took four days to arrive," said the young man.
Read more: 'We escaped death in Syria, and now we were struck by an earthquake in Turkey'
Hesitations about the future
Mustapha says after the earthquakes he went to check on his sister and her family at their home, but he couldn't find them. Rescuers began their search a week ago.
Mustapha's fiancée, a medical student in Istanbul, was visiting her parents who lived in the same building as Mustapha's sister. The young woman died when the building collapsed.
Mustapha does not know what he will do in the weeks to come. He feels he has no choice but to leave Antakya.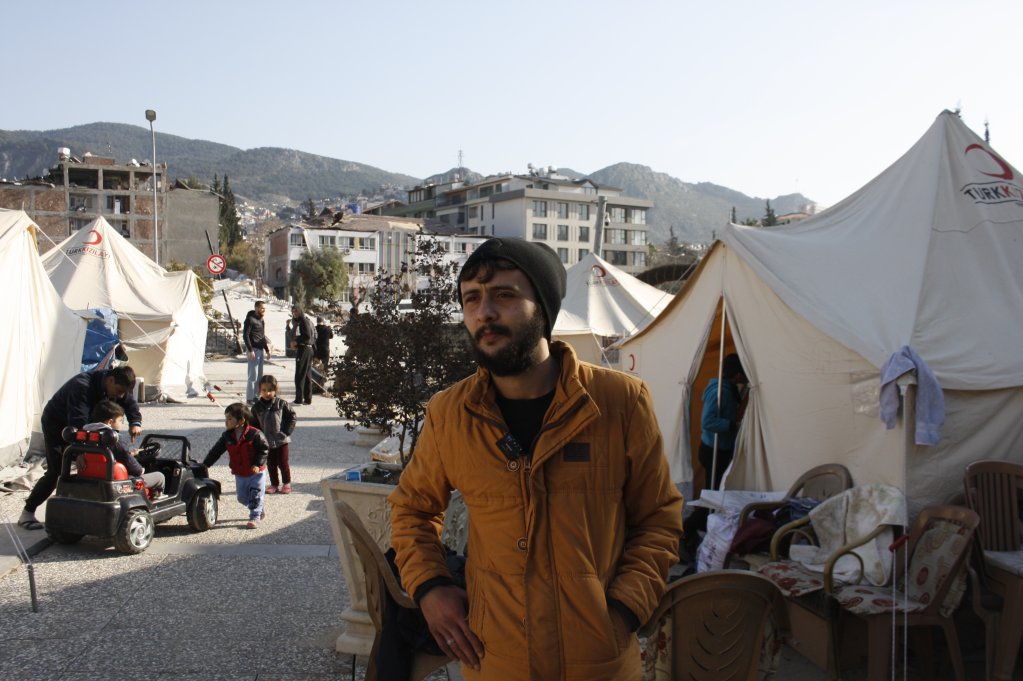 Read more: Turkey earthquake: Syrian refugees displaced, again
According to the Turkish authorities, half of the buildings in the province of Hatay, of which Antakya is the capital, were either destroyed or seriously damaged.
In the city, most of the buildings that did not collapse will be razed. "We will quickly demolish what needs to be demolished and build safe houses," promised the Turkish Environment and Urbanization Minister Murat Kurum on Twitter.
Mustapha worked for some time as a fashion designer in Istanbul when he arrived in Turkey in 2012. He thought of returning but, according to him, "they no longer accept Syrians there."
He also considered trying his luck in Europe. He contacted a smuggler who asked him 4,000 euros per person to go to Austria. Mustapha does not want to leave without his family. For all of them, the amount would be 40,000 euros. The family gave up on the idea. "We do not even have 50 euros, so 40,000..." sighed his mother, sitting in front of their white tent.
Mustapha also wondered about returning to Syria. Originally from Aleppo, he left Syria with his family eleven years ago when their home was destroyed by airstrikes from Bashar al-Assad's regime. But his mother refuses this option. "It would be escaping death for another death," she said.
Mustapha says he feels history is repeating itself. "In our mind, we went ten years backwards. These are the same scenes of destruction."
Read more: Anti-Syrian sentiment grows in Turkey following earthquake