People are eager to help earthquake victims in Syria and Turkey. However, fraudsters are also trying to cash in, scamming people by pretending to collect donations. Here are some tips on how to avoid scams and cons.
At least 40,000 people have died as a result of last week's earthquake and its aftershocks in Turkey and Syria. Of those deaths, at least 5,500 occurred in Syria -- though many more Syrian nationals are likely among the overall number of victims. Many Syrians have made their home in neighboring Turkey since the outbreak of the civil war in 2011 -- especially in the provinces affected by the tremors.
Their relatives, who have moved even further away as a result of the war, are desperate to help. In addition to sending clothing, medicine and food to the affected regions, they hope to assist the victims of the devastating earthquake by sending money.
But authorities warn that fraudsters and con artists are trying to abuse the tragedy for their own gain. According to a report published on the BBC, there are a number of scammers who are "channelling donations away from real charities, and into their own PayPal accounts and cryptocurrency wallets."
Read more: Anti-Syrian sentiment grows in Turkey following earthquake
Only donate to proper charities
The Charity Commission for England and Wales are among those in the UK who are urging the public to use caution when donating money.
Helen Stephenson, the Chief Executive of the Charity Commission said: "I know that so many people across the UK will want to contribute and so I want to ensure every donation reaches its intended cause. This is why we are reminding everyone to give through the DEC [Disasters Emergency Committee] or follow our simple steps, such as checking our online register, to make sure they're giving safely."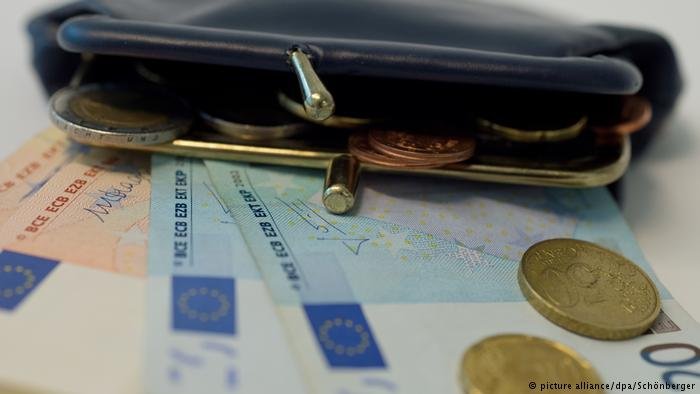 The Charity Commission is joined in its appeal by the UK Fundraising Regulator. Both organizations say that in Britain, going through the DEC is the most reliable way of making sure that donations truly reach those who need them.
The DEC is an umbrella organization, which brings together "15 leading UK aid charities to raise funds quickly and efficiently in times of crisis overseas," says a press release issued by the British government on gov.uk.
The same document says that "(b)y supporting registered charities, including through the DEC, the public can be assured that their donations will be regulated and accounted for in line with charity law."
Read more: Oxfam assisting two million people after Turkey-Syria quake
Stay vigilant online
The Charity Commission and Fundraising Regulator warn the public that "fraudsters and criminals can take advantage of public generosity at times of increased giving. This includes using various methods such as fake appeal websites, email appeals that falsely use the name of genuine charities, or appeals from groups claiming to be charities."
Some of the steps that can be taken to ensure that donation appeals are genuine include checking online whether the charities are registered and staying vigilant when receiving unsolicited communication like emails with links, which could result in viruses or ransomware on your devices.
In other cases, scammers might try to trick you into donating money to them by contacting you with an email or message thanking you for a past donation which you never made.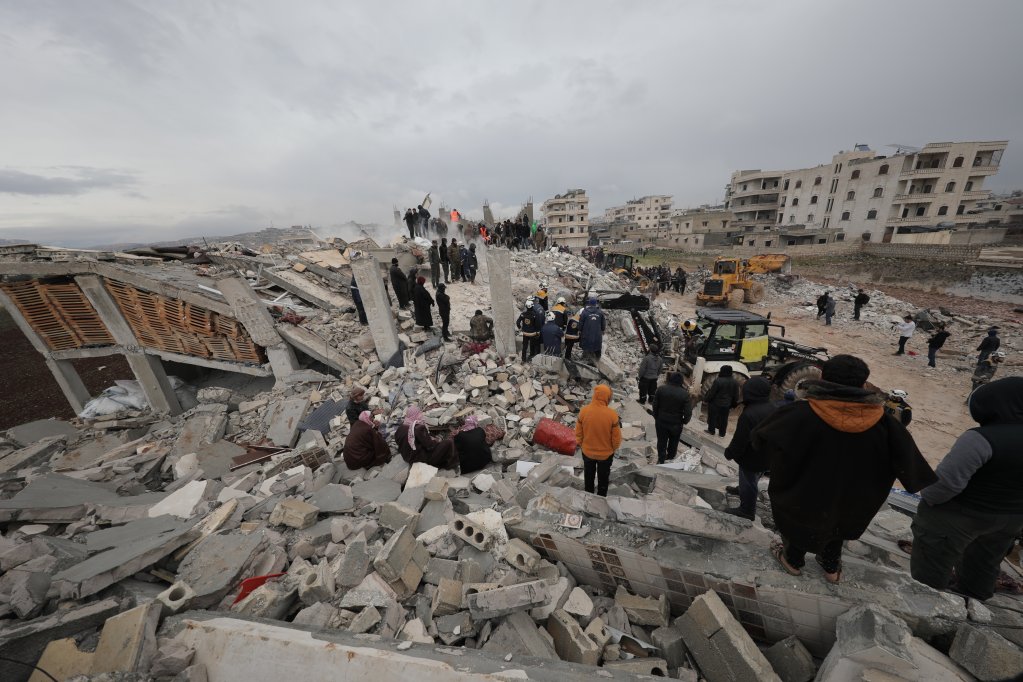 Watch out for social media scams
There are a number of other areas in the digital realm, however, where it is important to pay close attention as well.
According to the BBC, a number of TikTok accounts have also tried to funnel money into their own pockets by pretending to help earthquake victims. Dubious content creators have shared recordings from the rescue efforts, using captions like "Donate for earthquake victims" to ask for donations.
While TikTok try to close down such fraudulent accounts, they can remain live for hours, causing considerable damage during that time.
Meanwhile on Twitter, people are directly sharing links to their cryptocurrency wallets under the pretence of asking for donations. This can also occur as a reply comment, for example in a thread discussing the event in Syria and Turkey, or even in a thread of a legitimate fundraising appeal.
Read more: Turkey earthquake: Syrian refugees displaced, again
Spot fake websites
According to Watchlist Internet, an Austrian platform focusing on uncovering internet fraud, there even are scammers who have spent time setting up fake websites calling for donations. 
The organization said that more than 50 such newly registered domains were found during its initial research. 
Instead of using generic names of organizations, these platforms tend to have URL names which specifically address the situation after the earthquake, featuring terms like "helpsyriaandturkey," "earthquakerelief" or "syriastrong" in their addresses.
Watchlist Internet says that in particular, fraudsters use Twitter to try to scam people out of money, but adds that other social platforms including Facebook or Instragram are not immune to such attempts at defrauding people either.
Read more: Turkey earthquake: Between life and death, refugees have to start all over again
Offline caution is equally important
In the case of giving money to street collectors, the public are advised to pay attention to detail.
In the UK, it is advised to check whether those collecting funds are wearing an official ID badge, and that any collection tin is sealed and undamaged.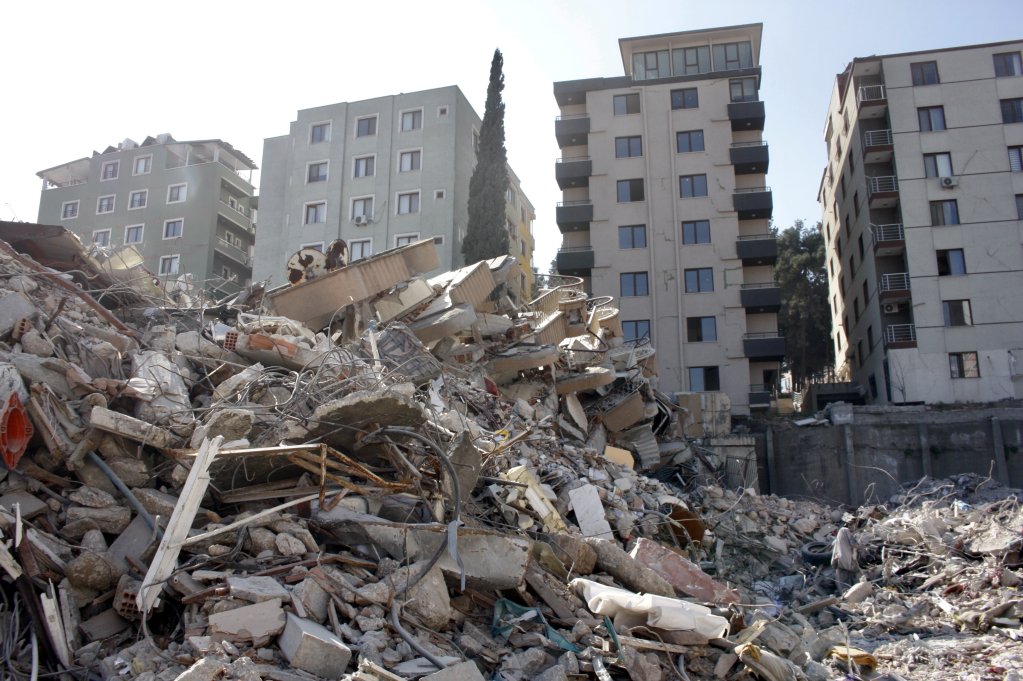 To help others, it is also important that any suspicious activity taking place under the pretence of fundraising be reported to the relevant authorities.
Charity fraudsters are, however, also trying their luck in other countries, especially in those with significant populations of Syrian asylum seekers like Germany.
If in doubt, refer to official registers
According to a report carried on the regional Neue Westfälische Zeitung newspaper, there are 600,000 non-profit associations and 22,000 charitable foundations which receive donations on a regular basis. 
However, Germany's Verbraucherzentrale -- the official consumer advice bureau set up by the government -- also advised those eager to help to not give money gullibly. 
The German Donations Council (Deutscher Spendenrat) meanwhile says it has observed that traditional collection means of donations, such as by going door to door or sending around letters in the post, are losing importance, making it easier for people who wish to give money to fall prey to fraudsters online, echoing warning issued by the the British government.
Potential donors particularly run an increased risk when they follow appeals on social networks, as there are no mechanisms in place to separate reputable organizations from fraudulent groups, says Neue Westfälische Zeitung.
Verbraucherzentrale says that trustworthy, sizeable organizations and charities are typically listed with the German Central Institute for Social Affairs (Deutsches Zentralinstitut für Soziale Fragen — DZI).
Read more: Refugee helps refugees: 'I know what these people are going through'
Damage can go beyond fraud
Meanwhile, DZI also warns that even in the case of reputable charities, caution is key to making sure that donations reach those who most desperately need them.
The organizations "must be familiar with local conditions, have local contacts and be able to coordinate (the efforts) well with local authorities and other aid organizations. This is the only way to avoid inefficient, possibly even harmful projects," says DZI managing director Burkhard Wilke.
Many organizations lack the necessary competence to be able to help effectively in acute situations, Wilke stresses, adding that there also is a risk that donations could "flow into administration or be misused for private gain."
Meanwhile, Germany's Federal Ministry of the Interior also warns that certain organizations might use donations to finance acts of terrorism. 
More tips to protect yourself
In addition to using common sense, it is always important not to let anyone rush you into making a donation, warning of negative consequences if quick action isn't taken. This is a tell-tale sign of fraud.
Another piece of advice given by Forbes magazine is that you should never share highly personal financial information like your PIN number or banking password. If in communication you are being asked for such information, you should immediately end the conversation. 
Generally speaking, if you don't know an organization, which is trying to collect funds, you're advised to look them up online by searching its name plus terms like "complaint," "review," rating," or "scam."
This way, you can see if there any major issues with the group trying to raise funds. If in doubt, do not donate to whoever contacted you but seek an organization you trust and value.
Read more: Five things to know about migrant remittances
with BBC, gov.uk, Neue Westfälische Zeitung, Watchlist Internet, Forbes