Yazidi refugees from Iraq are being granted protection less frequently in Germany, according to a report published in the Neue Osnabrücker Zeitung regional newspaper. This comes despite the fact that Germany has classified the crimes carried out against Yazidis by the so-called "Islamic State" (IS) terror militia as genocide.
In 2022, the Federal Office for Migration and Refugees (BAMF) recognized less than half of Iraqi Yazidi asylum applicants as being in need of protection, according to official numbers. 
Of a total of 4,706 Yazidi asylum cases from Iraq examined by BAMF, 2,420 were rejected. 
Beginning in 2014, IS fighters in northern Syria and northern Iraq began to systematically oppress and use extreme violence against members of the Yazidi religious community. In addition to raping and enslaving an estimated 7,000 of women and children, it is estimated that IS murdered at least 5,000 Yazidis across the two countries.
An estimated 327,000 displaced Yazidi refugees still live in camps for internally displaced people in Iraq.
Read more: From 'feeling dead' to finding 'inner peace' – traumatized Yazidis build a new life in Germany
From genocide to 'safety'
The fact that the Bundestag, Germany's lower house of parliament and the the primary legislative body, had recognized crimes committed by IS against the Yazidi ethnic group as a genocide last year did apparently not factor in, and is unlikely to change any individual decisions already issued.
This is due to the fact that IS no longer wields power in Iraq, according to BAMF. This is why in 2017, the recognition rate for Yazidis presenting as in need of protection stood at 91.8%; by 2022, that percentage had fallen to 48.6%, according to a BAMF report.
In 2015, the protection rate for all Yazidis was close to 100% during the height of the so-called refugee crisis and the brutal IS reign of terror in northern Iraq and Syria.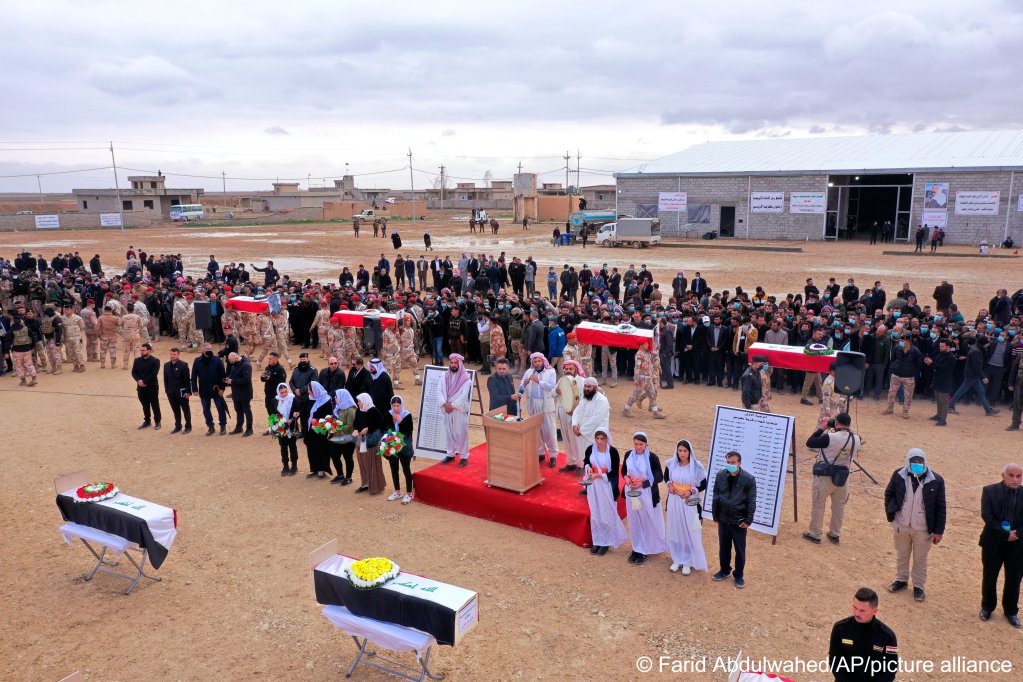 Meanwhile, BAMF continues to classify almost all Yazidis from neighboring Syria as still in need of protection.
Read more: 6 years after genocide, German development minister urges to continue protection of Yazidis
Status revoked
The Left Party in Germany claims also that BAMF has already revoked the existing protection status granted to Yazidis from Iraq in 1,475 cases in recent years. This could mean that survivors of the genocide currently residing in Germany might face the trauma of displacement once more, having to live in fear of facing deportation back home.
Left Party MP Clara Bünger demanded that permanent leave to remain be issued to Iraqi Yazidis. 
"I call on the federal government to abide by the unanimous decision of the Bundestag" to recognize the Yazidi genocide, she told Neue Osnabrücker Zeitung.
In 2019, a study published by the Göttingen-based human rights organization Society for Threatened Peoples found that support for resettled Yazidi women in Germany was insufficient.
Read more: Yazidi refugees in Germany suffer severely from 2014 genocide, study says
with epd, DW, InfoMigrants