Following the series of earthquakes which have rocked parts of Turkey and Syria, more than 16,800 Syrian refugees who had been living in Turkey have made the decision to cross the border into Syria. It is unclear what rules apply in case they head back to Turkey again.
Their homes have been destroyed and with it, for millions of people in southeastern Turkey and northern Syria, their families, their livelihoods and their lives.
At the time of writing, Reuters reports that more than 47,000 people lost their lives in the quakes, and it is thought around 1,500 of them were Syrian refugees in Turkey.
Since the beginning of the Syrian war in 2011, Turkey has played host to around 3.5 million Syrian refugees, many of them lived in the border regions on the Turkish side of the border.
Now more than 16,800 of them are reported to be heading back to Syria or have already arrived there.
'It would be escaping death for another death'
One of the Syrian refugees living in Turkey is Mustapha, a 26-year-old, he spoke to InfoMigrants last week. He and his family had been sleeping in a tent in the city of Antakya, after the building where they lived collapsed into rubble following the earthquake on February 6.
At the time that Mustapha spoke to InfoMigrants' on February 14, he was still hoping that his younger sister and her family would be recovered from the rubble of their building alive.
At that time, Mustapha, his father and mother and older sister and her family were living in a tent provided by the Turkish Red Cross.
However, like thousands of others, with little left of the lives they had built as refugees in Turkey, they felt they may have no choice but to return to Syria.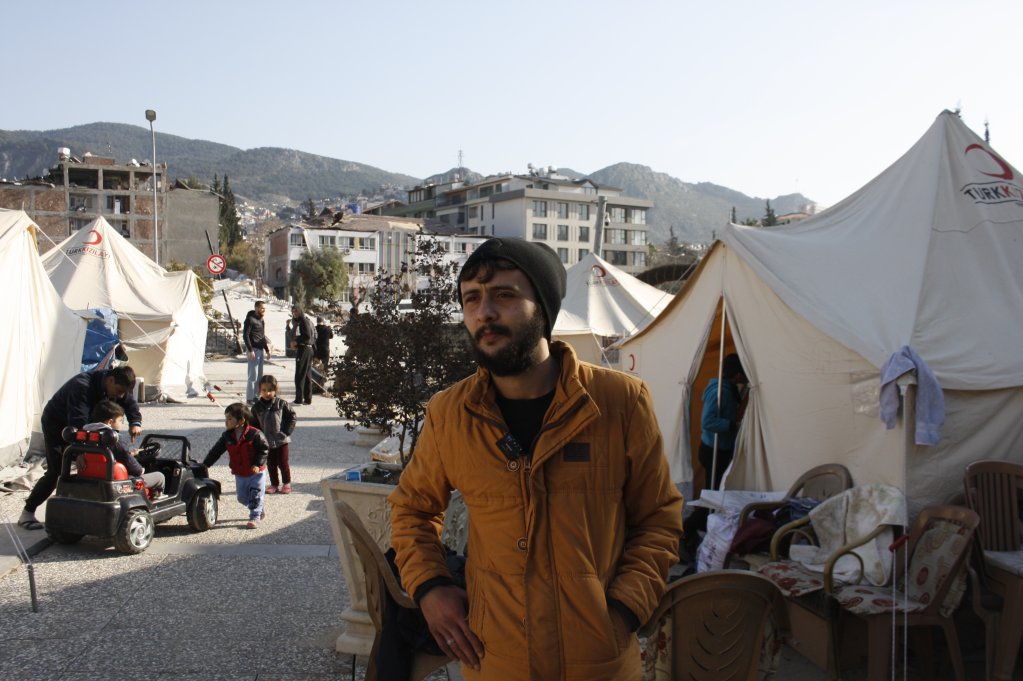 The Turkish authorities stated that half of the buildings in the province of Hatay, of which Antakya is the capital, were either destroyed or seriously damaged. Buildings that were damaged in the first series of quakes were further shaken or brought down by the second round of quakes which hit the area on Monday, February 20.
At first, Mustapha told InfoMigrants that he had thought about trying to migrate to Europe, but after people smugglers told him the cost would be about €4,000 per person, meaning about €40,000 for his whole family, they gave up on that idea.
The family, originally from Aleppo, was contemplating whether or not they should return to Syria, since they feel less and less welcome in Turkey. However, Mustapha's mother told InfoMigrants that she does not want to reutn. "It would be escaping death for another death," she stated.
Also read: Syrian refugees displaced again after quake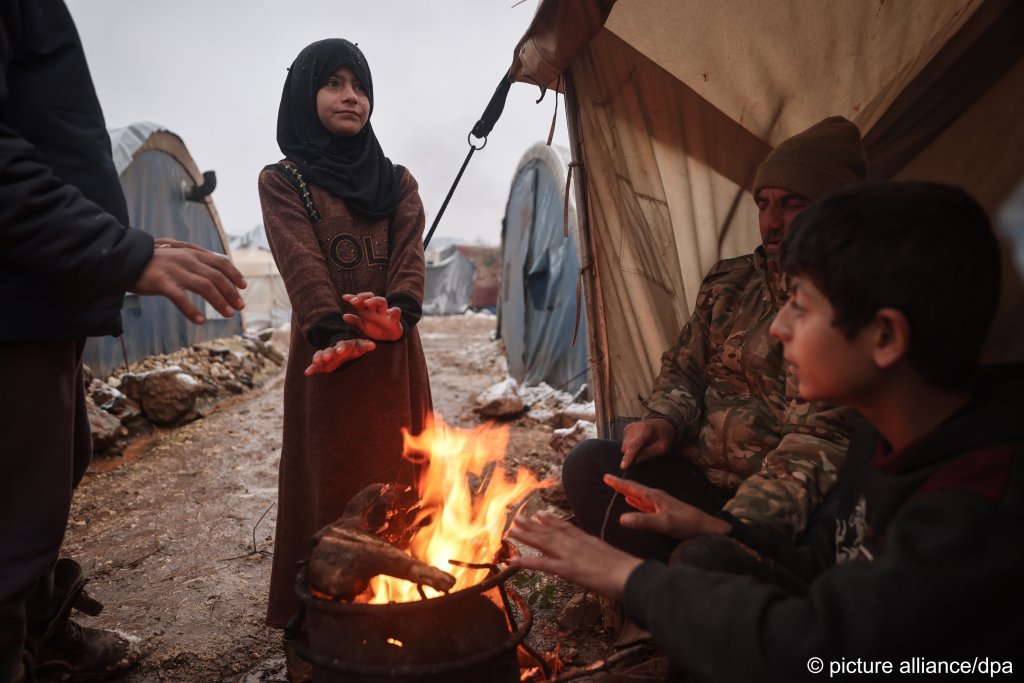 'Should I stay in the street with my children?'
But for a reported 16,800 Syrians, returning to their homeland felt like the only option. On Monday, February 20, an organization calling itself the Syrian Observatory for Human Rights told the press that at least 7,700 people used the Bab al-Hawa crossing to return to Syria. Thousands of others used the other three open crossings from Turkey to Syria.
The majority of the recent returnees had been living in the areas worst hit by the earthquake in Turkey, namely Gaziantep, Hatay, Adana and Kahramanmaras, reported dpa.
Rami Abdel-Rahman said that those he spoke to didn't know what they would find when they returned to their home towns in Syria. Especially as places like Idlib and Aleppo have also been hard hit by the quake, according to dpa.
The decision to return to Syria could be for a variety of reasons.
Some returning Syrians told the BBC that they felt hostility towards Syrians in Turkey had been increasing.
One woman, giving her name as Reem, was crossing the border with her nine-month-old baby wrapped in her arms.
"We tried to find another place to stay but they [the Turkish] kept chasing us away asking us to return to Syria," she told the BBC. "We tried staying at mosques but they kicked us out. They also didn't give us any tents. Should I stay in the street with my children?" she asked. "Where should we go?"
Another man, Abbas Albakour, told the French news agency Agence France Presse AFP that although there was war in Syria, Turkey was facing more problems post-quake than Syria. "In Syria, there have been problems for 12 years, but right now the biggest castastrophe is in Turkey," he declared.
Also read: Time running out for quake victims in north-west Syria
Voluntary returns?
Turkey began making moves in 2022 to resettle Syrian refugees in northern Syria, despite the area being declared unsafe for returning refugees. Turkish President Recep Tayyip Erdogan said he intended to resettle at least a million Syrians there.
In October 2022, the organization Human Rights Watch released a report in which it claimed, based on testimony from Syrian refugees, that Turkey had "arbitrarily arrested, detained and deported hundreds of Syrian refugee men and boys to Syria between February and July 2022."
Those who testified said they were forced to sign voluntary return forms, without fully understanding what that form might mean. According to the UNHCR, in the first half of 2022, 15,149 Syrians voluntarily returned to Syria. It was unclear though if those numbers might also include those who say they were forced to sign forms.
Also read: Anti-Syrian sentiment grows in Turkey following quakes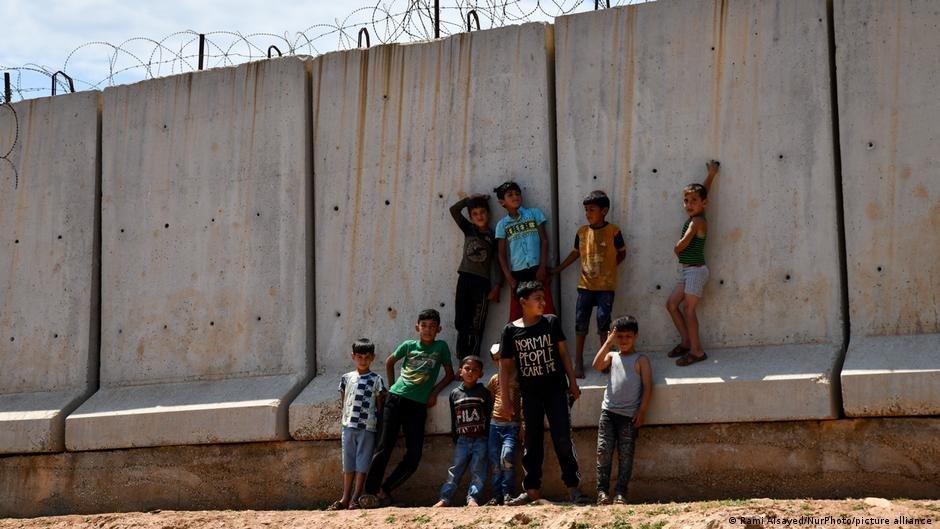 Temporary Protection Regulation
Turkey registers most Syrians under a Temporary Protection Regulation, which according to HRW "grants Syrian refugees access to basic services including education and health care but generally requires them to live in the province in which they are registered." Those under this system would then require permission to travel between provinces in Turkey.
Many provinces, including the big cities Ankara, Istanbul and Izmir suspended applications for temporary and international protection in February 2022. Syrians who travel within the country without permission risk losing their temporary protection status if they don't first apply for permission.
However, many say they can't find work in the provinces where they are registered and so travel to big cities in order to make ends meet. Most of those who spoke to HRW say they were arrested on the streets of Istanbul or on targetted raids on workplaces and homes.
Also read: Refugees have to start all over again after quakes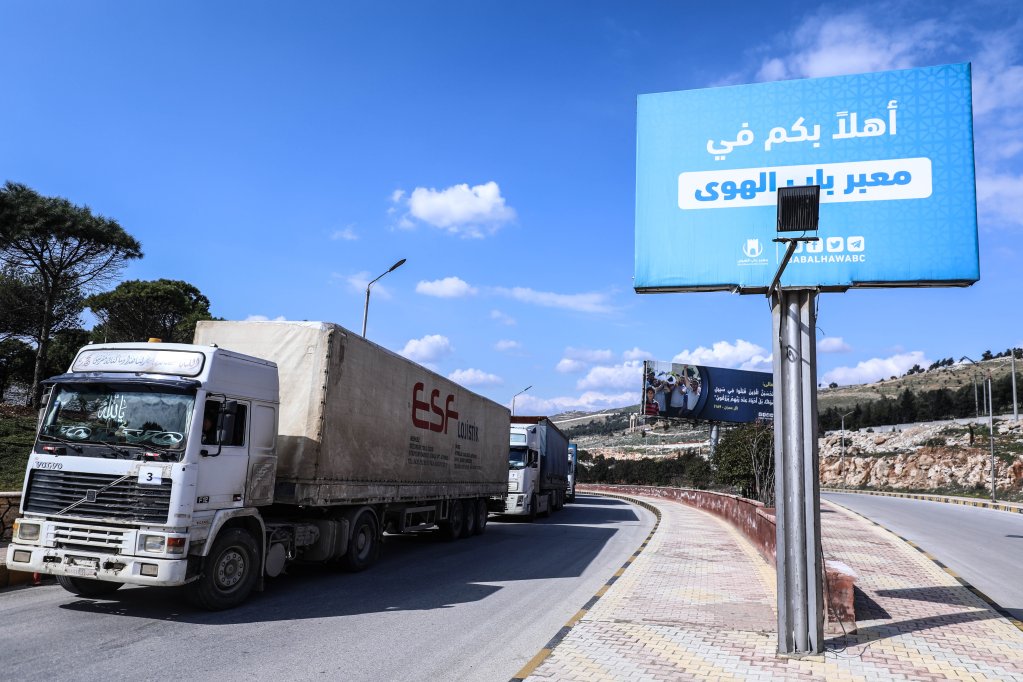 No way back?
Once in northern Syria, many of those who returned find it difficult to cross into Syrian-government controlled territory and actually reach their home provinces.
One of the men who says he was sent back by Turkey in 2022 told HRW that he was living in Afrin in northern Syria but was actually from the countryside around Damascus. "There is fighting and clashes [in Afrin]" he said at the time, "What do I do? Where do I go?"
According to a document printed in March 2017 by the Turkish authorities, listing refugee rights in Turkey, returning to Syria is allowed but will count as "voluntary return" and will be "considered grounds for cessation of temporary protection."
This essentially makes it difficult for Syrians to return to Turkey without going through the whole registration process again -- a process which has tightened its rules considerably since many of the Syrians first applied. It has not been made clear if this will still apply for those returning to Syria following the earthquakes.
However, Reuters reported that the Turkish authorities have granted a special concession following the quakes and will allow Syrians to go back to their homeland for up to six months with the possibility of returning to Turkey within that time.
With dpa, Reuters, AFP
Also read: Simplified visa process after quake for Turkish and Syrians in Germany