For families who have lost or are searching for a missing migrant, finding and identifying the remains of a loved one can heal the emotional turmoil brought by uncertainty. However, the process of finding a person lost during migration is complicated by many factors. Here are some tips on what you can do.
The International Organization for Migration (IOM) estimated that more than 20,000 migrant people lost their lives or disappeared crossing the Mediterranean Sea to enter Europe between 2014 and 2019.
The Vrije Universitat Amsterdam in its Deaths at the Borders Database found that 3,188 migrant persons had been recorded in state death management systems as dead and buried in Spain, Italy, Malta, and Greece between 1990 and 2013, representing a small fraction of those reported to be dead or have gone missing.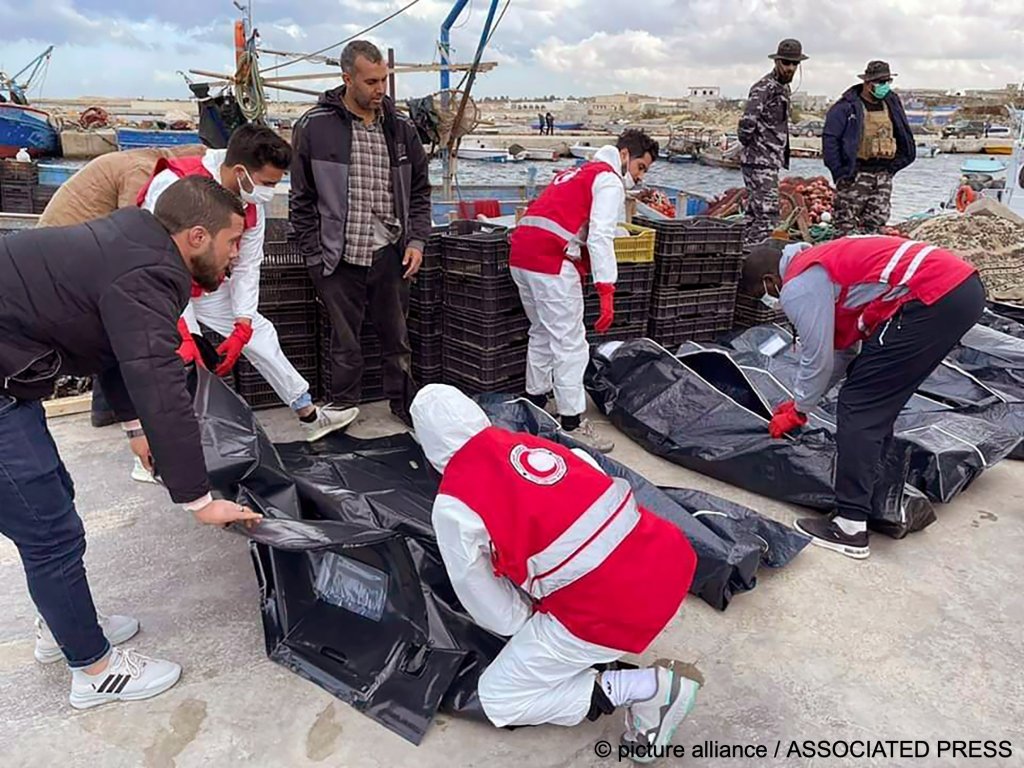 No system to identify the dead
The process of finding a person lost in the Mediterranean Sea is often complicated because of the lack of a systematic and harmonized procedure to collect information or maintain a database of identities of those missing at sea.
Only Italy has the Ricerca Scomparse, a centralized system outlining the guidelines for missing persons or unidentified bodies. But as reported by various international organizations working in migrant rights, the Ricerca Scomparse is not fully implemented, especially in cases involving missing migrants.
"It's very tough. Even with the few bodies that are found, there is no system that has been adapted to identify those people. In Greece and in Spain, you have DNA profiles of missing migrants that are in a database but they cannot be compared against anything because there are no means to even allow comparisons without going through the police. So even when you do find a body, how can you identify it?" said Jose Pablo Baraybar, Transregional Forensics Coordinator for the International Committee of the Red Cross (ICRC).
Register a person as missing
Despite this, the ICRC still strongly recommends registering the case of a missing migrant. The ICRC, the National Red Cross and Red Crescent Societies have offices all over the world and through their Restoring Family Links program, has access to various institutions as well as camps, shelters, morgues or cemeteries and can assist you in your search. Searches are only done with expressed consent of the person making the request and no personal information is given to authorities or made public unless expressly authorized.
Aurélie de Gorostarzu, a Restoring Family Links Programme Officer for the ICRC, works directly with families of missing migrants and has witnessed the significance of registering a missing person.
"It's really important to do an interview and listen to these families. We don't know when we will be able to provide answers — it is impossible to predict -- but it helps to have a missing person registered somewhere, in for example, the ICRC official database. When you open a case, you leave a trace, somewhere. It is very precious," said Gorostarzu.
The ICRC Trace the Face website is an online photo gallery with photos of thousands of people searching for their family. Only your photo and your family link with the missing migrant will be shared. Information such as your name or your location will not be disclosed.
Here is a list of information that you may find useful in starting your search for a missing loved one and what you will need to know if you are asked to identify mortal remains.
What to do: Gather information about the trip
Collecting as much information as you can about the migrant crossing is always a vital first step. Some information that you should try to gather include:
Information about the trip
Planned or presumed maritime route
Planned or presumed place of arrival
Establish a timeline that led up to the disappearance of the missing migrant by recording dates, times, and content of messages you received. Take note of the phone number used by the missing person to contact you
In case of a shipwreck, take note the date, time and place of a shipwreck
Contact details for relatives in the destination country
Information about presumed travel companions
Try to make contact with presumed travel companions and their families. They are the first people who may have information about the incident that led to the disappearance (shipwreck, apprehension by local authorities, etc.) of missing migrant. Later, the information they share may be used as eye witness event documentation
If you manage to contact them, try to gather the following information:
The place where they were brought to land after the crossing: country, city, contact information of shelter/housing, name of any associations they contacted upon arrival. In Italy, for example, the name of the city of disembarkation is very important because it determines where action must be taken
How the trip went and what might have happened to the person you are looking for
Location of the travel companions when you contacted them and their contact information so you can communicate with each other in the event additional information is available
What to Know: When identifying a body
Key terms made easy to understand
Identification: the process of establishing a person's identity
Biometrics: a technique used to identify a person based on biological elements specific to each individual such as fingerprints, hair strands, etc.
DNA: material present in human cells which contains each person's specific and unique genetic information or inherited traits. DNA can be collected from biological specimens such as blood stains or hair. DNA is best preserved in the bones and teeth
Ante-mortem (occurring before death) data: data collected from a living person such as photos or DNA substrates such as hair
Post-mortem (occurring after death) data: data collected after a person's death, such as DNA biological specimens. To identify the body of a deceased person, post-mortem data must be compared with ante-mortem data provided by the family
Ways of identifying a deceased body
Visual identification
Establishing a presumption of identity on the basis of external signs of identification
Relatives or those close to the missing can make a presumption of identity by viewing the remains and identifying external signs of identity. Clothes, personal belongings or distinguishing marks such tattoos, birthmarks, piercings or scars are examples of external signs of identity.
Presumptive identification may also be made through event documentation such as eye witness reports.
This sort of identification is not considered to be scientific and in certain countries, the public prosecutor may decide that it is not sufficient.
Identification on the basis of DNA
DNA from the migrant or remains of the migrant are matched with DNA known to be from the migrant or the migrant's relatives
DNA may be collected by: 
Taking biological samples from the body of the deceased and conserving them in good condition for comparison and matching of DNA profiles
Obtaining items which may contain DNA such as a hair brush or samples of DNA from the missing and members of the family. DNA from the parents or the children allow for the most reliable comparison.
In some countries, fingerprints and odontology or the study of teeth and jawbones are also used to identify bodies.
The Boats4People website details the different ways of identifying a deceased person.
Boats 4 People has also produced an information guide for the families of people who died or went missing in the central Mediterranean while crossing Italy. This guide is available in French, Italian, Arabic, and English and may be accessed here.
Accepting death even without a body
It is estimated that about 70% of the bodies of people who died in the Mediterranean Sea are never found.
According to the ICRC Report "Counting the Dead",  the perilous migration path along the Mediterranean and the complexity of intercountry government bureaucracy make it imperative "to overcome this binary approach to missing persons by which it is assumed that if missing migrants are dead, a body will be recovered."
The ICRC emphasized its recommendation for the European Union to establish a working group to facilitate the exchange of information and best practices on the counting and documentation of recovered and buried bodies, strictly for humanitarian purposes. The ICRC could act as a neutral intermediary between different actors in this crucial step necessary to formulate an appropriate response to cases of migrants who went missing and whose bodies will never be found.  
If you are looking for a missing migrant and in need for emotional support or solidarity from others going through a similar situation, this InfoMigrants article has a list of family organizations and their supporters who can help.
Families can contact the ICRC office in their country of residence for help through their Restoring Family Links programme here https://familylinks.icrc.org/directory
Also read: https://www.infomigrants.net/en/post/32576/a-new-guide-to-help-find-missing-migrants