Around 50 migrants crossed the Channel from France to the UK on February 21, the first group to have crossed since last week. Meanwhile the UK government is reportedly planning to announce more new immigration legislation "within weeks."
About 50 migrants, including a toddler and three young children, were brought ashore at the UK port of Dover in Kent on Tuesday, February 21. That's according to the right-wing tabloid newspaper The Daily Mail.
British government figures, last updated on February 21, show that for several days, possibly due to cold and misty conditions in the Channel, there had been no recorded crossings. The last migrants to cross the Channel prior to February 21 were a group of 69 people on February 15.
On February 14, five separate small boats arrived carrying a total of 204 people, figures show.
In January, throughout the whole month, 1,180 people are registered as having crossed.
According to a report by Mail Online, the authorities also intercepted 105 migrants in two boats on February 20.
Patroling the Channel
The French authorities have six vessels patrolling the Channel around Calais. Last year, they had four vessels in operation, reported news agency AFP last week.
The role of the French boats is however not to try and intercept boats once they have set off from the beaches, but to follow them at a safe distance to make sure that they don't get hit as they attempt to navigate one of the busiest shipping lanes in the world.
On the night AFP joined a French patrol boat, the 70-meter French warship followed the small dinghy full of migrants at a distance of about one kilometer. The officer on watch kept infra-red binoculars trained on the boat and monitored the radar. A surveillance plane from Frontex was also reportedly monitoring from the sky, and a Belgian navy vessel was on alert nearby.
Once the dinghy crossed into international waters, which in this case took about five hours, reports AFP, the migrants made an SOS call, as reportedly instructed to do so by their people smugglers. Then, a UK border force vessel approached them and picked them up.
Also read: 'Either we die from the cold or we drown in the sea'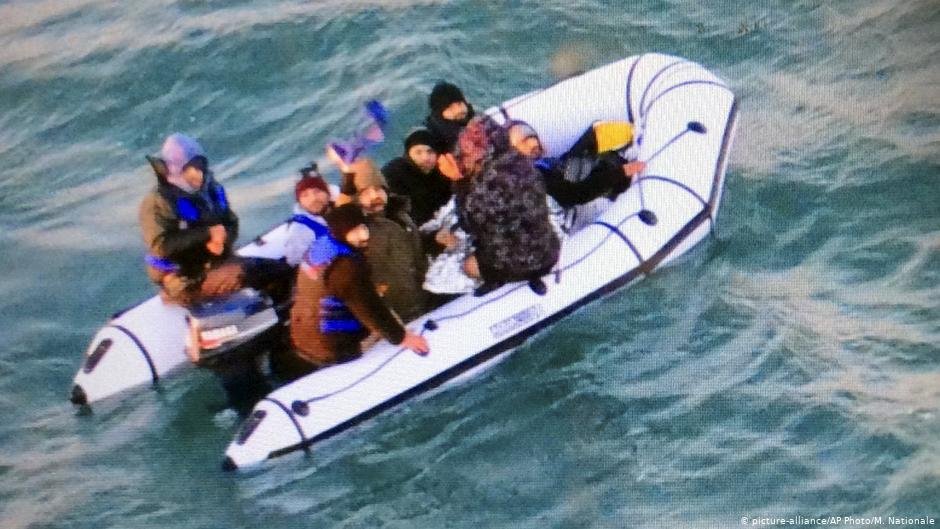 The captain of the French ship, Enoal Gabriel commented, "Once they're in British waters, they've reached their target. If they need saving while they're in French waters, then we're there and we take them back to France."
The rest of the interceptions on the French side tend to happen on the beaches before the boats put to sea, or if a boat gets into trouble near the port.
British obervers also join the French police patrols on the beaches.
In November, after more talks between the British and French authorities, the British agreed to pay an additional €72.2 million to help cover some of the costs of the French security operations and fund an additional 350 security personnel, reported AFP.
Even more immigration legislation
Immigration is one of Britain's ruling Conservative government's top five priorities for the rest of its term in office. Prime Minister Rishi Sunak, who at the beginning of February celebrated his first 100 days in office, is reportedly planning to announce introducing more new immigration legislation "within weeks."
In 2022, the former Home Secretary, Priti Patel introduced a new Nationality and Borders Bill which became law last year and was touted as the legislation needed to "fix Britain's broken asylum system."
Now, however, the new Home Secretary Suella Braverman and Prime Minister Sunak have threatened to consider withdrawing from the European Convention on Human Rights in order to render anyone entering the UK without permission "illegal" and therefore subject to deportation.
Estimates suggest that the UK authorities expect around 65,000 migrants to attempt to enter the UK through the course of 2023. The Times added that some were expecting "illegal migration to rise 50% this year from 2022."
Detention and no right of re-entry, clearing the backlog of asylum claims
Sunak at the end of 2022 announced in the House of Commons that anyone coming to the UK illegally would "not be allowed to stay."
He said he would be putting together a new operational command to coordinate all the agencies tackling the Channel crossings. He said he would be freeing up immigration officers to conduct more raids and introducing more accommodation sites, like military barracks, and disused holiday parks, to try and ease the numbers of asylum seekers being accommodated in hotels around the country.
He also promised to crack down on people "frustrating removal attempts with late or spurious claims or appeals," and once removed from the UK, he declared those people "should have no right to re-entry settlement or citizenship."
The Home Secretary has also promised to start up the Rwanda flights now that they have been declared legal in the courts. No flight date has yet been announced.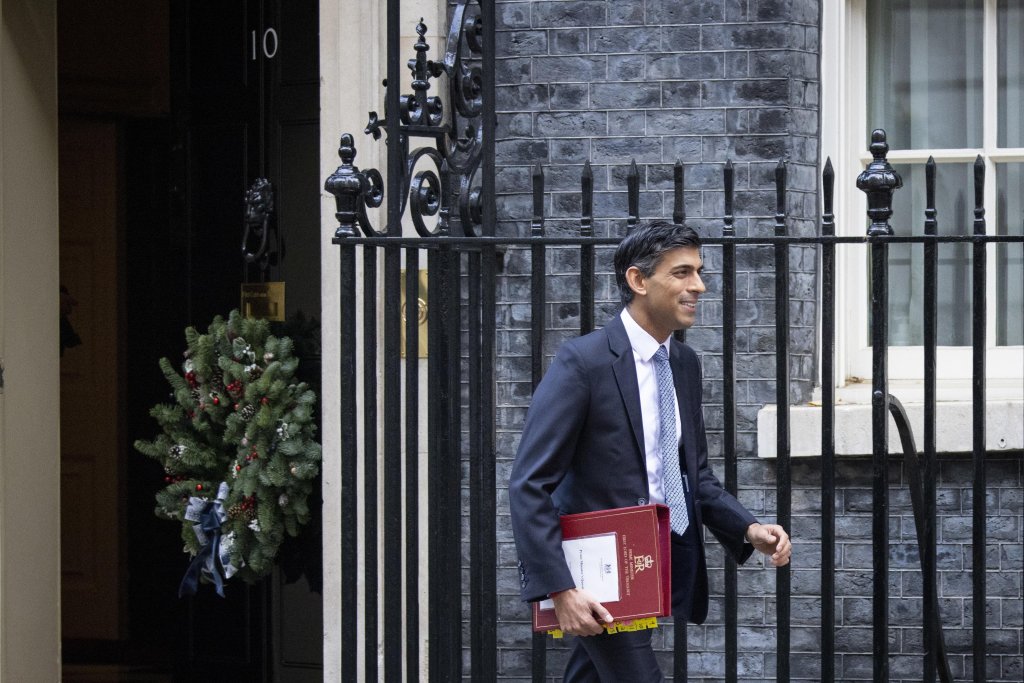 Sunak also announced he would be working in conjunction with the UN Refugee Agency UNHCR to create more legal routes to Britain. He also promised to clear the backlog of asylum claims, which last year reached to almost 150,000 cases to be processed.
Finally, the UK promised new agreements with Albania to try and speed up returns of Albanians reaching Britain from across the Channel, because Albania is regarded as a "safe" country by the UK.
Reactions
In response to Sunak's announcements, the chief executive of Refugee Action, Tim Naor Hilton, said that it was a "shameful day" and thought that "most of these changes are cruel, ineffective and unlawful, and will do nothing to fix the real problems in the system," reported Sky.
Britain's Refugee Council said that the new immigration plans could lead to thousands of migrants being detained indefinitely in a kind of permanent limbo.
In a statement published on January 31, the Refugee Council said that their analysis showed that six out of ten people crossing the Channel in 2022 "would be allowed to stay as refugees," because they had been fleeing war or danger.
Also read: Channel crossings, we expect to see boats with hundreds of migrants in distress
Right to asylum
Under the Refugee Convention, the Refugee Council stated, "anyone fleeing war, persecution or conflict has the right to claim asylum on the soil of a signatory to the Convention." The threat to detain anyone who entered the country illegally, which would also include technically all those who enter by small boat without the correct papers, would be in breach of that convention.
The Refugee Council warned that if Sunak's proposals became law and anyone who crossed the Channel would be prevented from filing an asylum claim, this "could leave over 45,000 at risk of destitution and homlessness each year, stuck in limbo and potentially facing long periods locked up in detention."
They estimated this could cost the British taxpayer "as much as €1000 million a year." Refugee Council CEO Enver Solomon said that although he welcome the government looking at more safe routes into the country, he thought the new legislation proposals were "inhumane" and would leave "tens of thousands being locked up and treated like criminals."
Solomon added that it wasn't a "crime to seek safety. No parent sends a child on a desperately dangerous journey without good reason." He called once more for a "workable and humane plan that provides refugee visas, an orderly asylum system with timely decision making and a workable agreement with our European partners to share responsibility for all those who need safety in the region."
Also read: More than 200 migrant children went missing in the UK