On a visit to the West African country Ghana this week, two German ministers announced they would be supporting a program of employment migration from Ghana to Germany. Similar programs will be offered in several other countries on the continent.
"Qualified employees are a way of guaranteeing our standard of living into the future," declared German Employment Minister Hubertus Heil from the SPD (Social Democrat) party during a visit to Ghana this week. "We need to be alert to the possibilities of finding qualified personnel both within our country and without," stated Heil.
The minister visited Ghana along with the Development Minister Svenja Schulze, also from the SPD. They promised that they would support opportunities for qualified migrants to make their way to Germany if there were jobs waiting for them.
Migration policy and development policy go hand in hand, said Heil. "If it is managed in the right way, migration can be an enormous potential for developing our economy in the countries we work with as well as in our own country," added Heil, according to the German news agency epd.
Working together for a 'win-win' situation
Noting the high youth unemployment rates in a country like Ghana and the hundreds of thousands of vacancies for qualified employees in Germany, Heil said that Germany and Ghana should work together to find some good solutions.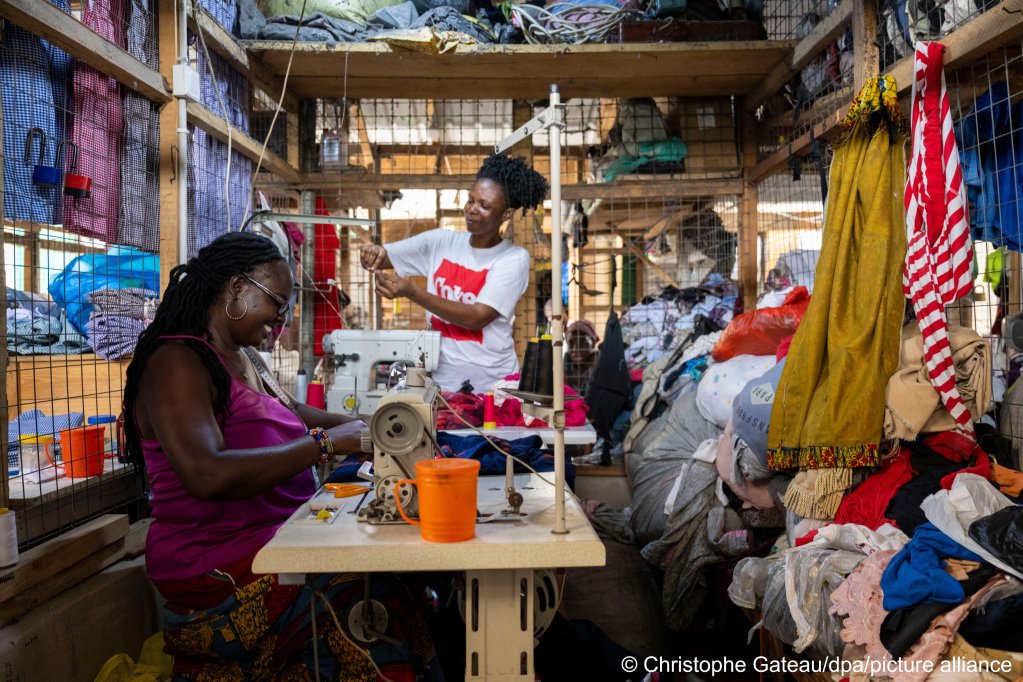 Schulze added it should be a "win-win situation for both countries." Migrating for work could also bring benefits to the countries of origin in terms of money sent home and knowledge brought back after training in a country like Germany, according to Heil.
One of the sectors mentioned in this potential new exchange is healthcare. However according to the World Health Organization (WHO), Ghana also suffers from a lack of qualified health and care professionals and has warned that developed countries should not be looking to recruit health care professionals from Ghana.
It is not yet clear how many jobs might be available, but EU countries like Belgium, France and Germany are all hoping to work with the migration centers in Tunisia, Morocco, Egypt and now Ghana so that employers in Europe can look for qualified candidates abroad when they can't fill their vacancies at home.
Also read: How Africans experience Germany
EU and German investment in Ghana
Germany has been supporting a migration advice center (Migrationsberatunszentrum) in Ghana's capital Accra which was set up in 2017. Minister Heil now promised an additional €150 million in investments for the center, and announced to expand it into a "Center for Jobs, Migration and Development". Germany is also planning to invest money in similar centers in Morocco, Tunisia, Egypt, Jordan, Nigeria, Iraq, Pakistan and Indonesia, reported epd.
Since 2017, Germany has been targeting Ghana in terms of partner agreements to help develop the country. Ghana is regarded as a "safe" country by Germany, which means the majority of migrants from Ghana who enter Germany without the correct papers have no chance of permanent residency. Many of those who are in Germany have a suspended notice to quit the country but are "tolerated" (Duldung) for a certain amount of time.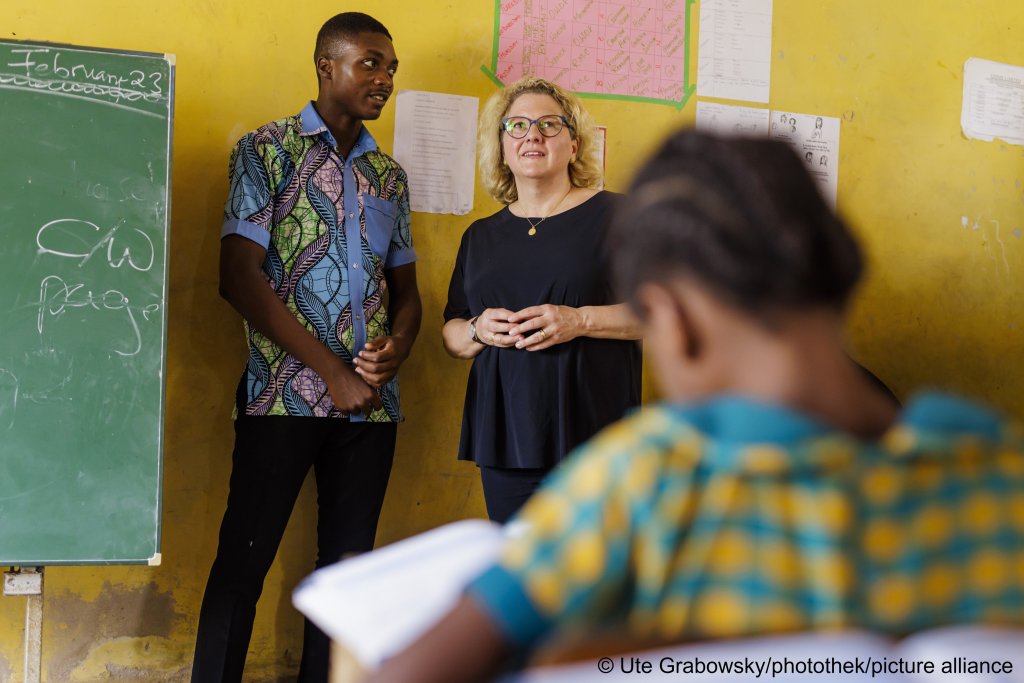 In November 2018, the German Development Agency GIZ published a paper entitled "New Markets, New Chances –Ghana." In the document, GIZ said that Ghana was one of the most open economies in sub-Saharan Africa. Political stability and the English language counted as a "plus point" for potential businesses hoping to invest in Ghana or exchange with companies there. The economy was on the up in 2017 the document noted and was expected to continue to grow.
However, low levels of paid taxes, and corruption were presented as "challenges" in terms of doing business with the country. Agriculture, mining and oil were billed as the backbones of the Ghanain economy.
'Close partners since 1957'
Another document from the GIZ from 2018, said that Ghana and Germany had been "close partners since 1957" when the country declared independence. The two countries are working together under the UN's Sustainable Development Goals and the African Union's Agenda 2063.
German companies have been offering training and skills support in many sector, including agribusiness, which employs around 45% of Ghana's workforce, renewable energy, and the transport sector. The German government has also been helping instill good governance practices and teaching about the environmentally sound disposal and recycling of E-Waste.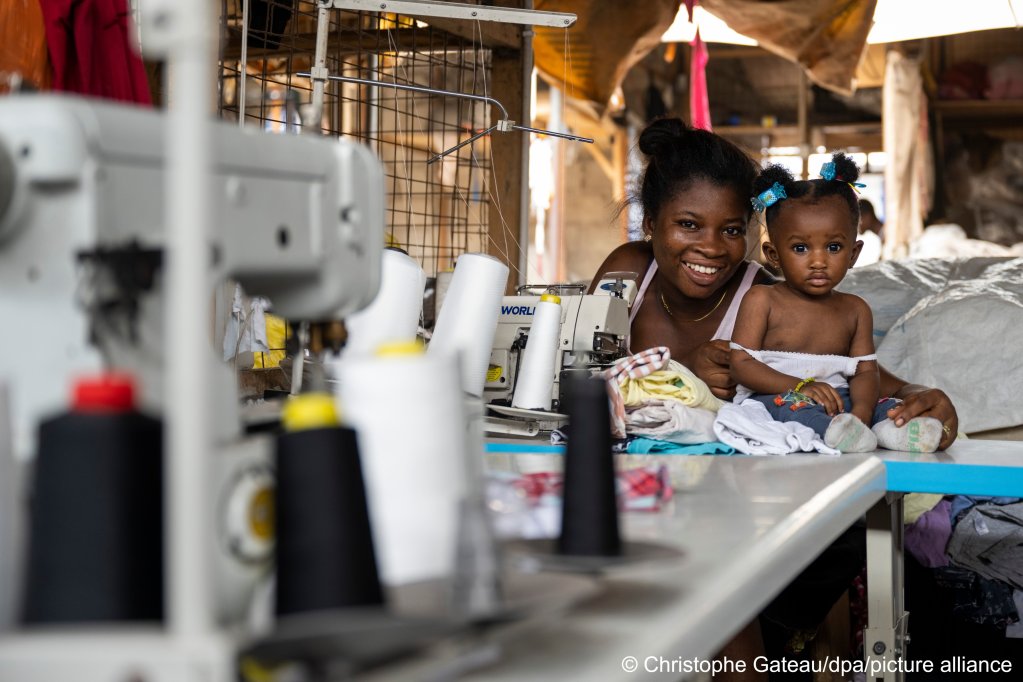 In January this year, Minister Schulze announced that she wanted to continue helping to strengthen Ghana and other African countries' domestic economies. Making sure their health and social systems and economy functioned better in order to avoid triggering more migration.
Also read: Trail begins after death of asylum seeker 31 years ago
It is estimated, reported epd in January, that the population on the African continent by 2050 could reach 2.5 billion. In the big cities of sub-Saharan Africa, the population is expected to triple in some cases. At least 25 million new jobs will be needed every year.
Since 2021, Germany has also been investing in helping countries like Ghana ramp up their own production of vaccinations and medicines. The African Union wants to be able to produce at least 60% of its own vaccinations by 2040, reported epd.
Strengthen equality and good governance
Germany is also working to strengthen equality in countries like Africa, which includes working with women and stabilizing their reproductive rights.
The idea of a free trade agreement for Africa is also supported by the EU and Germany. Germany has already contributed €79 million to help make sure that standards are met and to help develop the trade rules for a potential future agreement. The World Bank estimated that a free trade zone between the EU and Africa could help increase African trade by as much as 81% by 2035.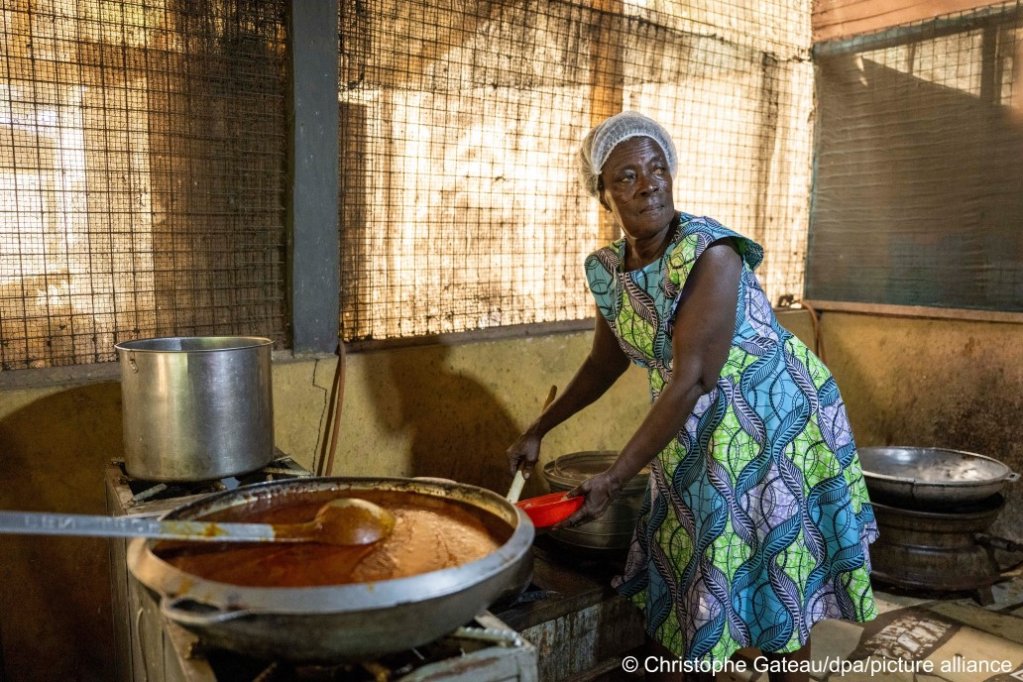 The German government also runs a program in Ghana called "Startfinder" which helps those returning to Ghana find a job back home. The agency helps people who want to start their own business, find a home and reintegrate in their country of origin.
The planned new center in Accra, next door to Ghana's employment ministry, will inform those interested in migrating to Germany from work how they might do so legally, and to which other EU countries might they be able to apply, reported German newspaper taz.
Also read: How a Ghanaian migrant found freedom by going home
No brain drain
Minister Heil promised that he would not be draining Ghana's brains however. However, Heil said there were lots of qualified and well-educated people in Ghana who could not find work at home and might be interested in migrating abroad with the right opportunities. Heil called the proposals "fair migration."
Minister Schulze underlined that Ghana had a relatively young population in comparison to Germany's ageing population. Ghana's 34 million people are expected to add an additional seven million in the next ten years, reported taz. "Ghana is a very young land with a young population. Around 56% of people are under 25 years old. We are an aging population, and we need qualified employees," said Schulze.
Ghana's inflation is reportedly running at above 50% at the moment and that is why many more people are hoping to obtain a job abroad. Germany has promised to invest at least €10 million in the next three years to help train professionals and get them the right qualifications needed for the jobs on offer in Germany.
With epd