Belgium says there has been a massive drop in the number of irregular migrants using it as a transit country to reach Britain.
The number of irregular migrants passing through Belgium to get to the UK has dropped by more than 90% over the past four years, the government said Wednesday (February 22).
Justice Minister Vincent Van Quickenborne attributed the fall in the number of transiting migrants to increased police checks, the use of data discovered on migrants' smartphones and harsher penalties for people smugglers.
"Two years ago, we set up the TransIT team to systematically analyze mobile phone data in the search for the networks behind the smuggling," the Flemish public broadcaster VRT reported Van Quickenborne as saying.
In 2017 Belgium, along with several other European countries, passed a law permitting officials to extract data from migrants' phones.
The stricter measures have been so effective that in 2022, Belgian police intercepted just 944 'transmigrants', compared with about 12,800 in 2018, Van Quickenborne said.
Belgium and France are launching points for small boats carrying people trying to reach Britain. The issue has become a priority for the UK government. The Home Office says 46,000 asylum seekers arrived last year in small boats, most of them Afghans, Iranians and Albanians.
This week's announcement by the Belgian government comes as a growing number of asylum seekers are being forced to sleep in tents along the canals and in the streets of the capital, Brussels.
Around 3,000 people in Belgium are currently waiting for a place in a reception center, with some people having to wait for four months for shelter, according to the NGO Flemish Refugee Action.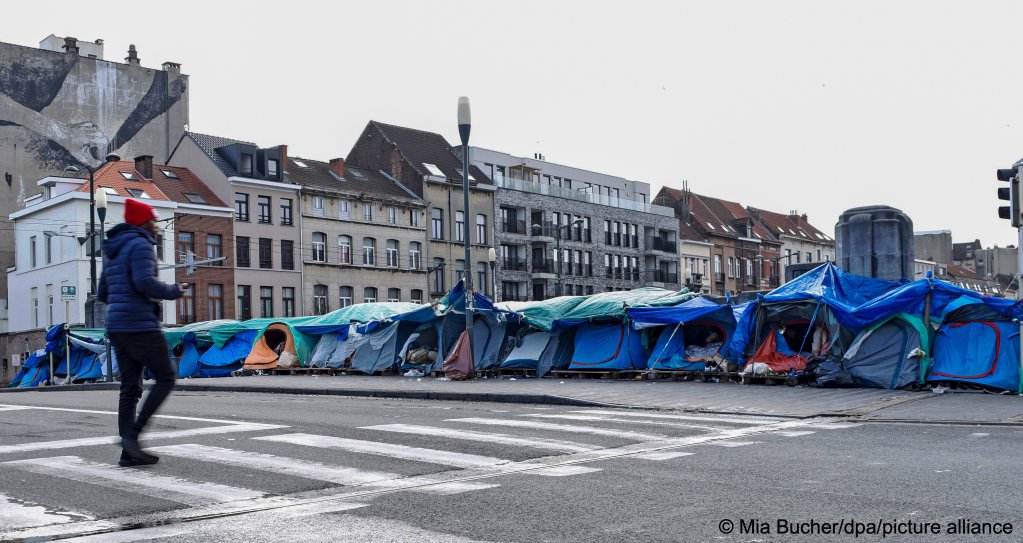 No longer a country of transit
Kurt Desoete, chief of police for Belgium's West Flanders region covering the country's coastline, said there was "very good cooperation" between Belgian and British police. He told the news agency AFP that irregular migrants were increasingly turning to small boats to try to cross, whereas previously they had tried to get on board trucks and lorries departing the Belgian port of Zeebrugge. But "the number of criminal groups taking part ... hasn't really diminished," he added.
The fact that climbing into trucks had become a criminal offence has acted as an additional deterrent, Van Quickenborne told VRT. The number of truck break-ins in Zeebrugge reportedly dropped from 2,500 in 2018 to 250 last year.
Van Quickenborne said "the aim is for Belgium to no longer be used as a country of transit" for UK-bound irregular migrants.
"We can now see that we got the result we wanted, but obviously we need to stay vigilant," he added.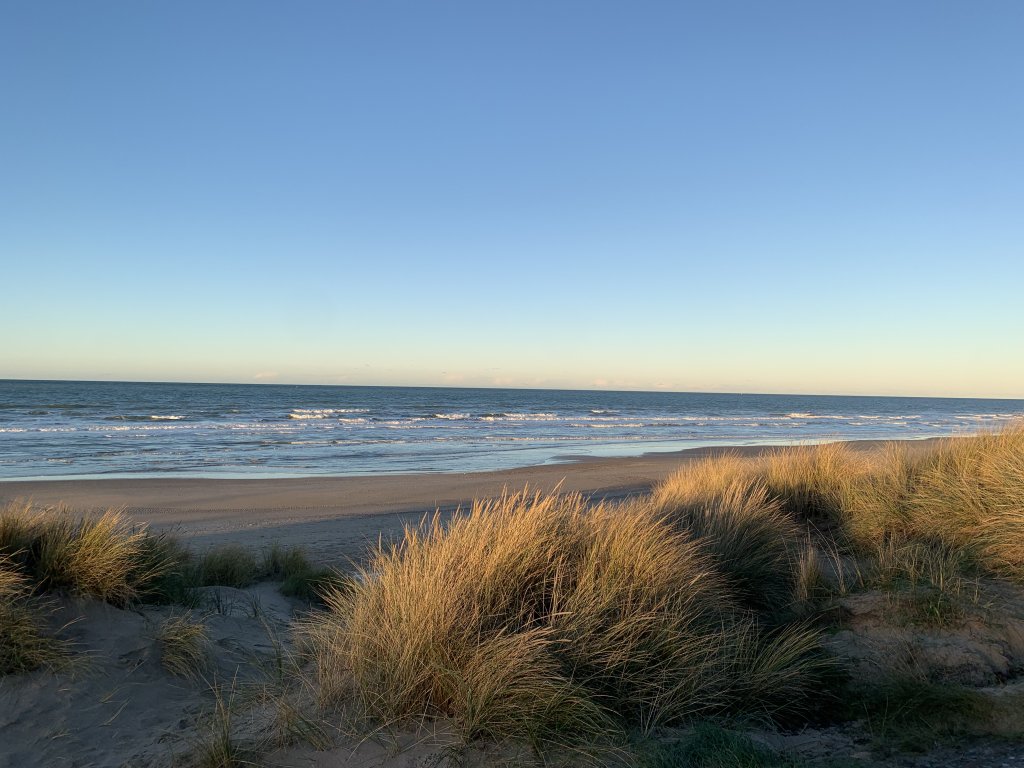 Diverting to France
Because of the new approach many migrants are believed to be by-passing Belgium and heading instead for the French coast, according to VRT.
French authorities have also stepped up their efforts to prevent migrants from crossing the Channel to the UK.
France has six vessels in the Channel to look out for dinghies crossing, while hundreds of French police equipped with night-vision binoculars and drones patrol the beaches and dunes of the coast to find and stop boat launches.
With AFP