At least four migrants are missing off the Greek Aegean island of Samos, the Greek coast guard said Thursday. Officials from the EU border agency Frontex and the Greek coast guard pulled 18 people to safety from a small motorboat in distress on Wednesday night, according to the coast guard.
A search and rescue operation was underway for four migrants Thursday morning (February 23) off the Greek island of Samos in the Aegean Sea. Their boat attempted to reach Greece from the nearby Turkish coast, the coast guard said in a press release Thursday morning.
According to the statement, authorities had received a distress call regarding a boat in trouble off the southern coast of Samos. When they arrived in the area, they found 18 people on board the motorboat.
The passengers said there had been a total of 22 people on board, and that four of them had fallen into the sea, the AP news agency reported.
Extensive search operation
According to said press release by the Greek coast guard, an extensive search and rescue operation with three boats and two helicopters was launched immediately. Frontex, the border and coast guard agency of the European Union, supplied one of the boats.
One of the Greek coast guard vessels brought the 22 survivors to the town of Vathy on Samos, the coast guard said in its statement. According to news agency dpa, their nationalities weren't immediately known.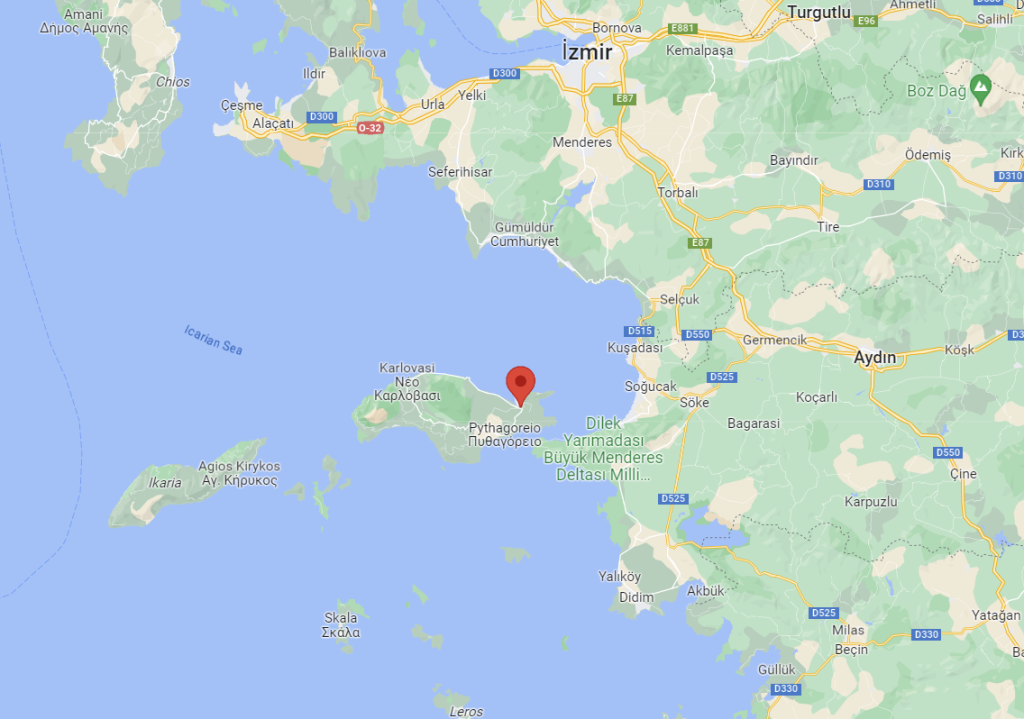 Migrants are frequently picked up from boats in the Aegean Sea and the eastern Mediterranean as people smugglers try to bring them from the Turkish coast to nearby Greece or Italy, which is around 1,000 kilometers away.
This often leads to accidents and fatalities. Earlier this month, at least three migrants drowned in a shipwreck off the coast of the Greek island of Lesbos.
According to UN figures, at least 378 people died in the eastern Mediterranean last year. Greek authorities fear that more migrants could again try to reach the EU by boat as a result of the earthquake catastrophe in Turkey and Syria.
Read more: 'Where should we go?' Syrians leave Turkey after quakes
with dpa, AP