Authorities in Greece have arrested two leading members of a migrant smuggling gang. The country meanwhile continues to step up efforts to secure its borders with neighboring Turkey.
Greek state broadcaster ERT said authorities had taken into custody two members of a gang responsible for smuggling at least 73 people into Greece in recent months, citing police sources. The gang allegedly focused its operations on the Greek-Turkish border.
In addition to arresting two leading figures in the gang, the search for further perpetrators continued, ERT reported.
The migrants were charged up to 4,000 euros per person by the gang to be smuggled into Greece, the German DPA news agency said.
Read more: 92 migrants found naked and bruised at Greece-Turkey border
Quarter million crossings prevented in 2022
According to official figures released by the Greek government, border authorities managed to prevent more than 260,000 instances of such irregular border crossings last year.
Around 1,500 suspected smugglers were arrested during the same period during operations along the border.
Thousands of migrants try to reach Greece, a European Union member state, from Turkey each year by crossing the Evros River. Nearly half of Turkey's 200-kilometer land border with Greece is demarcated by the Evros.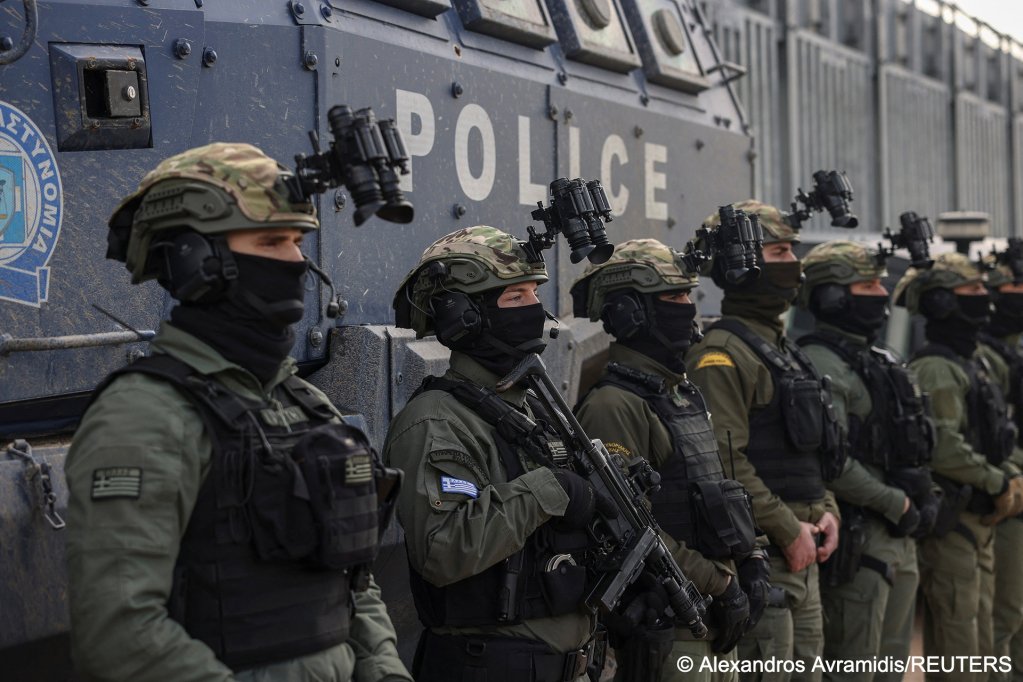 More migrants expected from Turkey
In recent days Greek authorities have started to fortify the border with Turkey even further, expecting a new wave of people who have suffered severe displacement in the earthquakes in southeast Turkey and northern Syria.
Greek migration minister Notis Mitarachi plans to finish erecting additional fortifications, fences and walls along the entire length of the border by the end of the year.
"The fence will be extended along the entire length of the [Evros] river so that we can protect the European continent from illegal flows," Mitarachi said last week.
Hundreds of additional guards have also been deployed along the Evros river as well as further north along the border, according to the daily newspaper The Guardian.
Read more: One dead, three injured as minibus carrying migrants crashes in Greece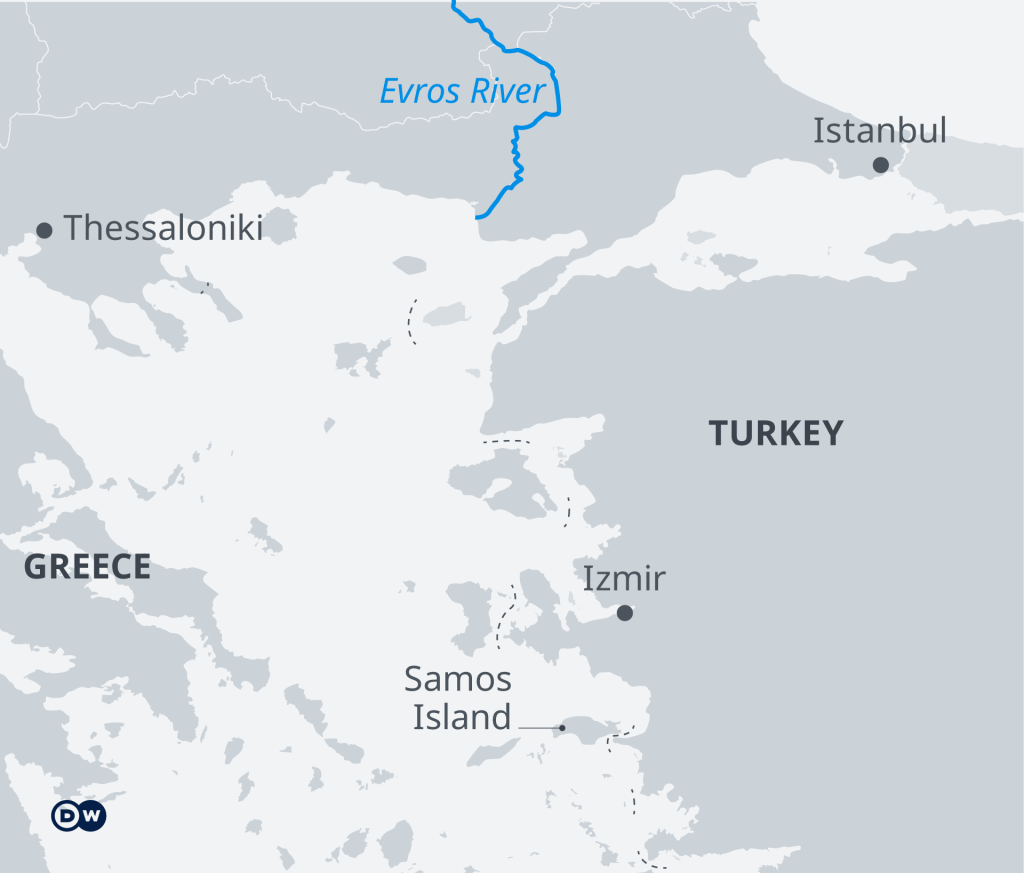 Deadly sea crossings, alleged pushbacks continue
Migrants also continue to attempt sea crossings from Turkey to Greece, which often lead to fatal shipwrecks in Aegean waters and elsewhere.
The UN migration agency (IOM) in 2022 recorded a total of nearly 380 people dead or missing in the eastern Mediterranean due to these perilous crossing attempts. So far this year, at least 18 people have been recorded either dead or missing trying to reach Greece this way.
Meanwhile, Greece continues to face accusations of carrying out illegal pushbacks of migrants at its sea and land borders. In the first week of 2023, the Greek coast guard stopped 32 boats carrying 1,108 people - marking an increase of 125% in pushbacks compared to the first week of 2022, according to the non-government organization Aegean Boat Report.
Greece denies that it has ever participated in pushbacks.
Read more: Fearing pushbacks, migrants seek a safe haven in Mavrovouni camp of Lesbos
With dpa, The Guardian