Amid stories of constantly being forced to uproot their lives to move from hotel to hotel and with a year to go until the UK's refugee housing program runs out, local authorities have announced new funding for refugee accommodation.
The UK has welcomed around 21,000 Afghan refugees into the country since the Taliban took over Afghanistan in August 2021. Until recently, around half have remained in so-called "bridging accommodation" — i.e., hotels — since their arrival.
The UK government has come under increased pressure over past months to move refugees and asylum seekers out of this temporary hotel accommodation, which often includes living spaces and cooking facilities that are too small for the large families being housed.
The ruling Conservative government has long criticized its own spending on hotel accommodation for asylum seekers, deeming it too costly.
Calculations by the UK-based charity organization Full Fact estimate the government spends around €7.6 million per day on these accommodations for asylum seekers. Of this, around €1.3 million goes to the Afghan refugees.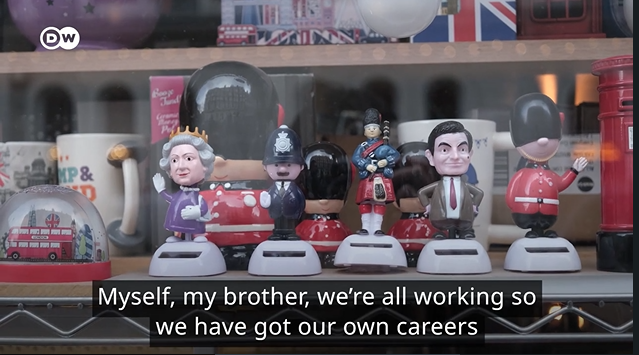 Also read: UK's policy of 'warm welcome' to Afghans challenged in court
Stressful conditions
Omar Farooq is an Afghan refugee in the UK. His name has been changed to protect his identity. Recently, he spoke to Deutsche Welle (DW) about his experience of being given housing by the UK authorities only to be uprooted to another city. He said it impacted his mental health.
"For me it was quite stressful," he said. "I was anxious about this move. I was thinking, I already lost all my friends in Afghanistan when I came to the UK. And now I am being asked to do the same thing and [leave the place where I have made new friends] and I found it really hard to believe and to accept [the move.] It increased my stress and anxiety."
Asked to leave
Over the 18 months after his departure from Afghanistan, Farooq was housed in a Kensington hotel, the Radisson Blu Vanderbilt Hotel, in London.
But on February 14, Farooq and other residents of the hotel received a letter from the UK Home Office informing them the hotel "will no longer be available [to house refugees]" and that the authorities would be moving everyone into "alternative hotels".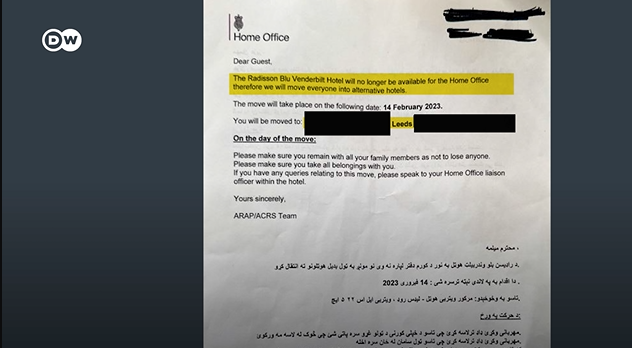 Farooq was told he would be moving to the northern English city of Leeds, around 314 kilometers away from London.
To be uprooted once again was a blow, Farooq said.
"I and my brother and our friends, we are all working," he said. "We have our careers and we want to continue them. I have a huge circle of friends because since I arrived in the UK, I have worked in three different places, so I have all my colleagues [from those jobs] here [in London]."
Fears that changing schools would affect children's education
Another man who'd also been living in the Radisson Blu Vanderbilt Hotel told DW he was worried that changing schools and locations would affect his children's education.
"Our family came here [to the UK] because the regime changed and there were problems, like banning studying and English lessons," he said.
Also read: This is my 'golden time,' I don't want to spend it in displacement
He said that although the family feels better in the UK, he and his wife are concerned about the impact such a sudden move will have on his kids' education.
It "wouldn't be effective if we go somewhere else, and we have to start the [school] year all over again," he said.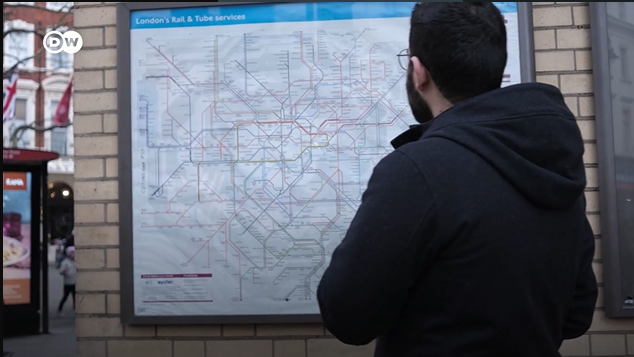 Spokespeople for the UK's Home Office told DW that London has a "shortage of local authority housing for all in London and hotels do not provide a long-term solution."
They added that "occasionally families may be moved from a hotel scheduled for closure to another hotel." In these sorts of situations, they said, families are given "appropriate notice" of a move.
Refugee Housing Program
There may be some hope for London-based refugees worried about being moved to another city.
On Monday, London's mayor Sadiq Khan announced a provision of around €144 million for up to 600 new homes in the British capital for both Afghan and Ukrainian refugees.
In a press statement, Khan said the new homes would be for those who have "fled conflict and are homeless, at risk of homelessness or living in unsuitable temporary accommodation."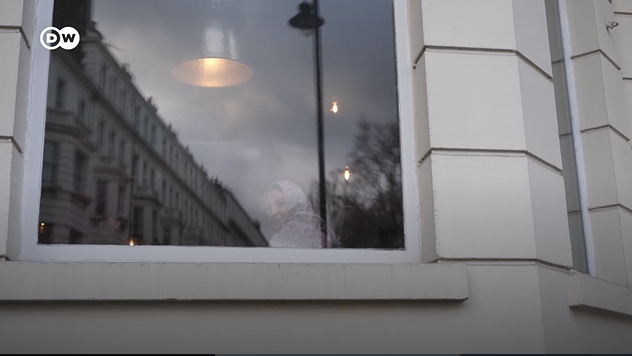 Once the refugees no longer need the homes, the mayor promised the accommodation would become "social or affordable housing available for Londoners on the housing waiting list in the longer term."
'Bridging accommodation' closing down
The mayor acknowledged that many of the bridging sites for both Ukrainian and Afghan refugees are due to close in the coming months, adding this will "put further pressure on already stretched council accommodation programs."
The €144 million of government funding is being allocated from a larger pot the government has provided (around €570 million) for Local Authority Housing across the country.
Both housing associations and local authorities in the capital will be able to put in bids for the funding from "early spring" to build, buy or renovate homes for the refugees.
The mayor promised that "rent charged to refugees will be affordable."
Funding for refugees and asylum seekers
This is not the first time Khan has invested in helping migrants and refugees. In March 2022, he announced €1.36 million in funding to help local councils buy back public housing sold to private investors.
He has also helped launch an immigration advice service and developed the Migrant Londoners Hub, aimed at offering "support for the capital's migrant workers."
Also read: 'I felt broken,' Afghan filmmaker Jawed Taiman
The mayor acknowledged there are "still too many refugees living in unsuitable accommodation." He called on the government to "urgently step up and provide the right funding to local authorities, the voluntary sector and immigration advice services so that every refugee in need has the home and support they need."
Similar schemes across the UK
Similar schemes are being announced in other cities across the UK, reported the BBC. According to the broadcaster, around 30 homes will be made available in the city of Cambridge for Ukrainian and Afghan refugees.
The new homes are expected to become available by the end of November 2023, and will also later be used as general public housing for Cambridge residents when no longer needed for refugees, the BBC reported.
Moving Afghan families out of London and into large cities in the south, where accommodation is in shorter supply and more expensive, has long been a strategy of the UK government. In August last year, the Home Office tried to offer each family in hotels in London "two good decent proposals" in cities elsewhere, reported the British newspaper The Guardian in August 2022.
Because some families had more than three children, finding suitable public housing was more difficult. The Guardian reported that the Home Office was urging larger families to "search for multiple properties to increase their chances of finding somewhere as the UK housing market is very competitive."
They also warned some families that not all local authorities would accept their request to join social housing waiting lists.
Back then, the Home Office said they were offering local authorities around €22,000 per person over three years to provide suitable accommodation for Afghan refugees.
The money, the government said, according to the Guardian, could be put toward "renting accommodation [for them] including deposits, letting fees and furnishing."