A lack of available spots in state-run shelters left asylum seekers Fazal, Ukunde and Pascal with nowhere to go. NGO-operated shelters offer them refuge for now.
Fazal* sits with a few friends in a big room that has been fashioned into a makeshift canteen. An empty plate of food sits on the table before him.
"Now that I've eaten, I feel better," he says, giving a thumbs-up. His brown, curly hair is still wet from the hot shower he just took. He's wearing clean clothes for the first time in weeks.
Just one day prior, the young Afghan asylum seeker sat freezing in a makeshift camp by a canal lining Brussels' Molenbeek neighborhood.
There, in front of Petit-Château — the seat of Belgium's agency in charge of asylum seeker housing (Fedasil) — 250 asylum seekers have been waiting in the cold since February 14.
All have filed asylum applications, but Belgian asylum accommodations are so saturated there is no place for them to go.
Accommodation crisis
For a year and a half, Belgium has been embroiled in an asylum seeker accommodation crisis. That's despite the creation of 4,000 extra spots in 2022, around 500 in 2023, and a total capacity of around 34,000.
Upon arrival to Belgium after the trying months of exile, lone asylum seekers find themselves on the streets, left to their own devices.
In this situation, "only non-governmental organizations are able to do something," says Mehdi Kassou, founder of the Citizen Support Platform for Refugees.
"When we saw the disastrous eviction of a squatted house on rue du Palais [editor's note: after being evicted on February 14, more than 200 migrants were not rehoused], we told ourselves we had to take over. We couldn't let this happen like this anymore," Kassou said.
Appalled by the fate of asylum seekers forced onto the streets, his platform, with the help of other NGOs, opened their own shelter in Brussels.
On February 22 and 23, 100 asylum seekers were welcomed in the building. Its location being kept secret "for the safety of the residents".
When migrants arrive, they are given a medical examination, an opportunity to shower, clean clothes and a meal.
Once they've eaten, members of the NGO assign them to a room. In the small entry hallway, a member of the organization registers new residents and explains how the place works, often with the help of a translator.
The day we talked to Fazal, a dozen Afghan asylum seekers had just arrived. Some carried big yellow plastic bags holding all their belongings.
Pascal, like Fazal, arrived a day ago. After a week sleeping under a tent, he's "relieved" to be able to eat a sandwich and see a doctor.
"There, [in the camp], locals gave us blankets. But it wasn't enough. If we had gone on like this, I wouldn't have been able to take it," he says.
The thin Burundian asylum seeker hit a wall at the Foreigners' Office when he filed his asylum application.
"I was told: 'Figure it out.'"
When he left Burundi, where he worked as a clinical psychologist, Pascal had an entirely different impression of Belgium.
"My friends told me that here, people like me were welcome, that it wouldn't take too long to obtain status," he says, crossing his long fingers on the canteen table. "When I arrived, I was really surprised. They put you in the street like that… I couldn't believe it."
Also read: Migration: The European Union's perennial conundrum
'All I want is a roof over my head.'
Ukunde, 53, is also surprised by how hard it's been to find shelter in Belgium.
Originally from Nigeria, he spent 25 years in Ukraine, where he built a family, before fleeing the country when the war broke out.
From Kyiv, he crossed into Poland, then through Germany into Belgium, where he thought he would be welcomed "like other Ukrainians."
On October 11, 2022, he asked for asylum at the Foreigners' Office. He found himself kicked to the curb.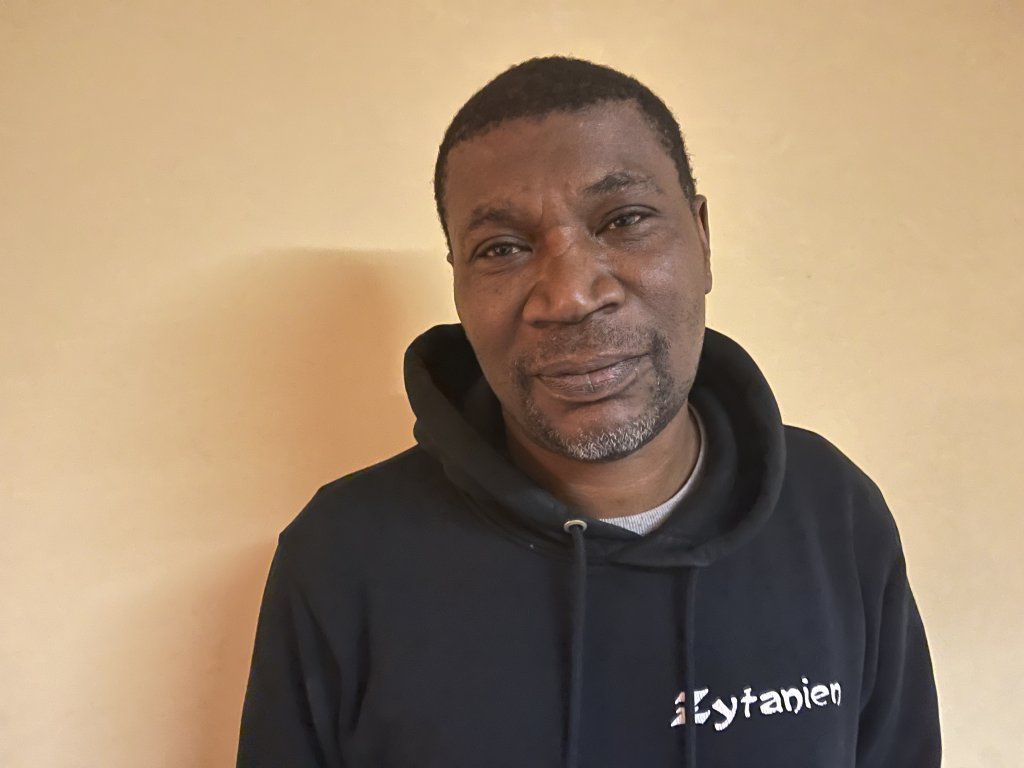 After staying with an acquaintance for a few weeks, Urkunde found refuge with 51 other people in a disaffected building that once housed Gécamines, a Congolese commodity trading and mining company.
Located in Brussels' Watermael-Boisfort area, the old offices were fashioned into bedrooms by a local undocumented migrant support committee, which also installed a kitchen and heating on all floors.
"All I want now is a roof over my head and find work for my children who stayed in Ukraine," Urkunde says.
Humanitarian hub
On the other side of town, on the northern side of Brussels, asylum seekers can find shelter in another NGO-run facility.
Five separate NGOs — including the Citizen Support Platform for Refugees, Doctors without Borders and SOS Jeunes — are gathered at the humanitarian hub, which welcomes asylum seekers in need every day.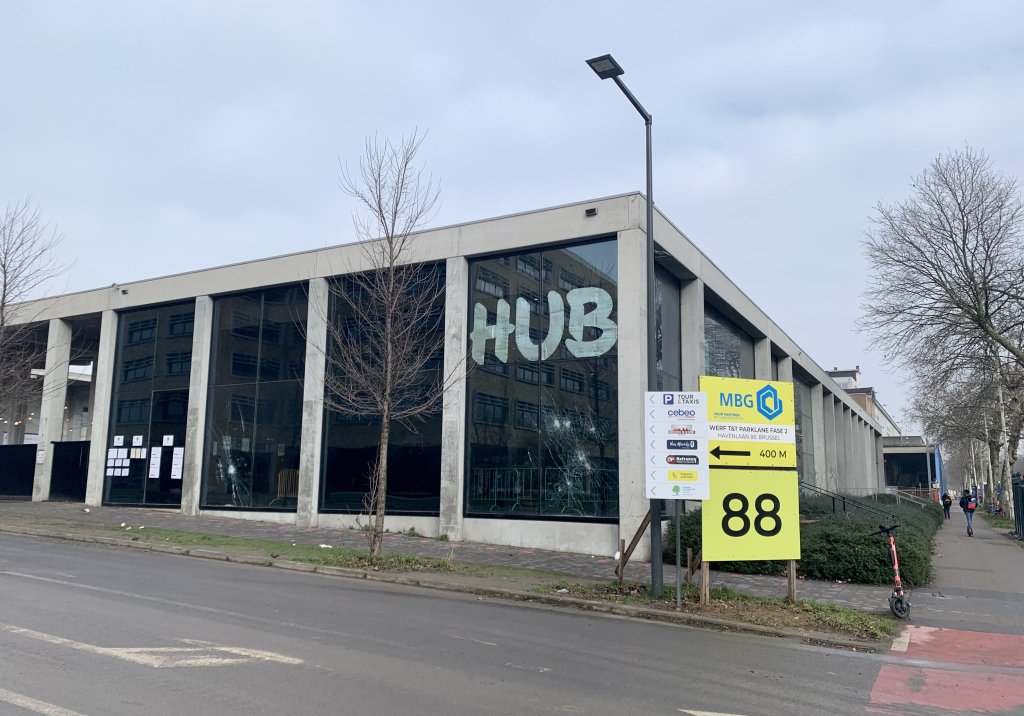 This huge warehouse, a former car showroom, has two parts. One side houses the daytime shelter, where migrants can rest and feed and wash themselves.
The other side houses special services, where people can subscribe to see a doctor or psychologist and receive clothes, shoes and legal aid.
Every day, "800 meals are distributed," and "between 300 and 400 people" come through the building, Fayrouz Lajili, a coordinator at the facility, told InfoMigrants.
Many ask to be housed in the shelter, where there are 500 spots. "But there's a lot of people lately," she says, "For people asking for a spot, there is a 10-day waiting period."
Also read: Europe struggles to assist largest number of asylum seekers in six years
The legal route as last resort
The Belgian NGO Vluchtelingenwerk Vlaanderen has taken the legal route to tackle the country's lack of suitable refugee accommodation.
Every Monday, Wednesday and Friday, their legal office, the Legal Aid Desk, consults migrants excluded from state-run shelters.
Right now, nearly 80 people per day make their way through the office, located a few steps away from Petit-Château.
With the help of lawyers and translators, asylum seekers file lawsuits against Fedasil and the state. In Belgium, the state is legally obligated to house asylum seekers. If it doesn't, the Belgian government can be sentenced and fined 200 euros for every day the respective asylum seeker has spent on the street.
From October 2021 to January 2023, the Labor court ruled in favor of 6,000 such asylum seekers. Although until now the Belgian state has not respected the rulings — the fines are still unpaid, and no housing solution has been proposed — the Fedasil agency has finally started welcoming asylum applications.
According to spokesperson Benoît Mansy, "right now, between 30 and 40 invitations [to apply for asylum] are sent every day."
According to Thomas Willekens, task officer at Vluchtelingenwerk Vlaanderen, "the legal route is the only way to find justice today, especially for lone men. The state forces us to do this because there is no political will to fix this," he told InfoMigrants.
"But solutions exist: the ministry could open an emergency shelter in army barracks, for example, or deeply reform the asylum system," he said.
These propositions have, for now, fallen on deaf ears.
"The state condemns us to take charge of the current crisis although it's totally able to do so [itself]: the welcoming of the 63,000 Ukranians was amazing," said Kassou. "We do what we can with what we have but when we get 100 people out of the Petit-Château camp, 100 others settle into the tents left empty. It's a band-aid on a bullet wound."
*the name was modified
Humanitarian Hub, 100 avenue du Port, Brussels, open all week
Legal Desk Aid, 10 Quai au Bois de Construction, Brussels, open Mondays, Wednesdays, and Friday mornings