Hans Leijtens takes over as executive director of Frontex in March, as the EU's border agency is struggling to defend its credibility. Will he be able to deliver?
When Hans Leijtens, the new executive director of Frontex, the European Border and Coastguard Agency takes office on March 1, restoring trust in the agency and ensuring it safeguards human rights will be two of the main challenges he has to address.
The EU's border agency is tasked with the job of planning and coordinating interception operations, as well as carrying out search and rescue missions at sea along the EU's external borders. But its credibility has suffered over the past year. There have been reports accusing it of ignoring — and in some cases even partaking in — human rights violations at the EU's borders.
"We are going to restore trust by being very transparent about what we are doing and how we are doing it," Leijtens, who was still commander of the Royal Netherlands Marechaussee and governor of The Hague at the time, told a press conference in Brussels in January.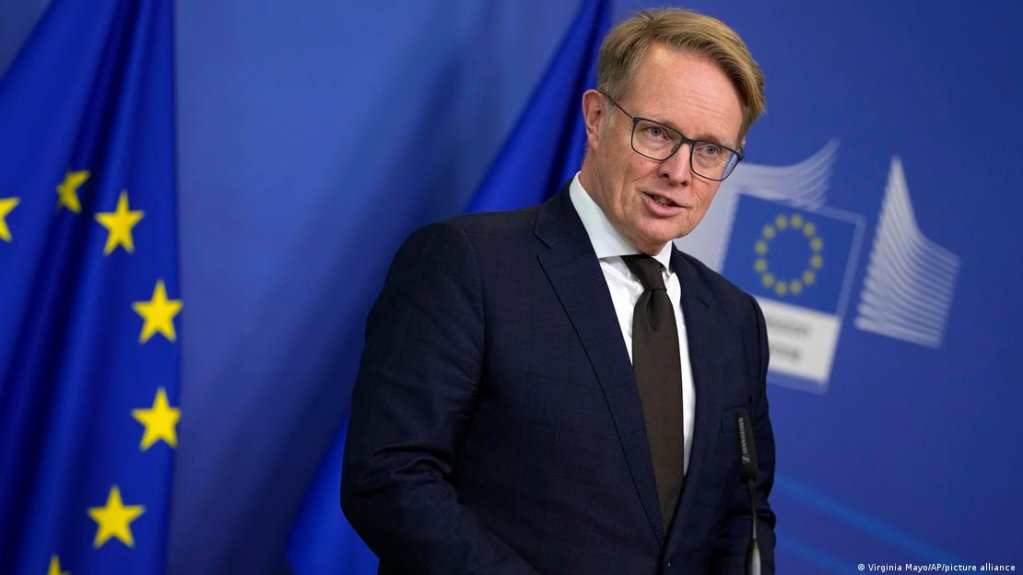 After congratulating Leijtens on his new role at the press conference, European Commissioner for Home Affairs Ylva Johansson acknowledged that it had been a difficult time for the agency but insisted that "Frontex is well-equipped to actually support EU member states."
Pushbacks and human rights
While restoring trust in Frontex will be a key priority for Leijtens, he has said that he is keen on ensuring the agency safeguards the fundamental rights of asylum-seekers.
In April last year, a joint investigationby Lighthouse Reports, the German weekly magazine Der Spiegel, the Swiss media outlets SRF Rundschau and Republik, and the French daily newspaper Le Monde revealed that Frontex had been involved in the illegal pushbacks of asylum-seekers — which involves putting people in life rafts and leaving them adrift in the Aegean Sea — between March 2020 and September 2021.
Subsequently, the EU's anti-corruption watchdog OLAF investigated these claims and concluded that some employees from Frontex had indeed been involved in "covering up the pushback of migrants from Greece and Turkey."
The accusations led to the resignation of former Frontex chief Fabrice Leggeri in April last year. However, the agency's interim chief Aija Kalnaja — who is in charge until Leijtens takes over — is also being investigated by OLAF. A spokesperson for the watchdog said that she was a "person of concern" in December last year.
"Pushbacks by Frontex officers are not legal. They are forbidden," Leijtens told reporters in Brussels in January, adding that from this year onwards the agency's fundamental principles would include "transparency and accountability."
"We are going to do our jobs in accordance with the law and in accordance with what member states want. There should be absolutely nothing to hide," he insisted.
Meanwhile, a reportby the US-based nonprofit Human Rights Watch in December 2022 claimed that Frontex was also "complicit in the abuse of migrants in Libya, by collaborating with Libyan coastguards in the Mediterranean Sea."
Frontex Deputy Executive Director Uku Sarekanno denied this. "Frontex is not in charge of SAR (search and rescue) operations," he told DW. "We only share information with national coordination centers if our aerial asset in the central Mediterranean area detects a vessel in distress and in need of help. In line with international law we inform all coordination centers in the vicinity. It is up to national coordination centers to coordinate SAR operations at sea."
"It is Frontex's responsibility to ensure that our officers within our operations follow the rules, respect fundamental rights, as well the principle of non-refoulement. This also involves active reporting and investigation of serious incidents within the operational area," he added.
Calls for withdrawal
Rights groups in various EU member states have called on Frontex to cease its operations because, they argue, its presence has not stopped national border guards from mistreating asylum-seekers. 
"I was brutally beaten by guards in Croatia for trying to enter the EU," a displaced woman from Suleimani in Iraq, who is currently in an unofficial camp in Dunkirk, told DW.
"I had my two young daughters with me when this happened. I need protection because I worked as a journalist in my country and have been targetted for my work. But I didn't expect my human rights to be disregarded in this manner. Frontex has a presence in the region, I wished they helped," she added.
Listening to her story, another displaced man from Iran at the camp in Dunkirk, shared a similar story about his experience with border guards in Croatia. "I saw Frontex in the region and expected them to intervene. But in the end, it feels like border management comes down to politics and not human rights," he told DW.
In 2021, Frontex did temporarily suspend its operations in Hungary after a European Court of Justice ruling stated that the country's treatment of asylum-seekers was illegal.
And a recent New York Times report revealed that Frontex's fundamental rights officer had said last year that the agency should stop operating in Greece because of serial abuses by Greek border guards.
But the agency has not suspended its operations in Greece so far.
Hope Barker, a senior policy analyst for the Border Violence Monitoring Network told DW that there was a need for Frontex to act.
"It's been nearly three years that Frontex has been present in the region and all we've seen is a worsening of pushbacks and mistreatment of asylum-seekers. So clearly Frontex is not contributing to fixing that problem. They need to trigger Article 46 of the Frontex Regulation and withdraw," she said.
That article requires the agency's chief to terminate or not launch any new operations in an EU country where investigations and reports have shown that the fundamental right of asylum-seekers are being violated.
Barker added that Frontex also needs to overhaul its system for NGOs and individuals to make official complaints about national border guards. "There have been steps to do so but it needs to be more transparent," she added.
For Frontex's Sarekanno, it is not the agency's job to criticize the operations of EU nations' border guards.
"So far, our presence has been appreciated in EU member states. It is not for the agency to investigate member states activities outside of our operations. There are other institutions to ensure control and supervision over EU nations' authorities at both the national and EU level," he told DW.
"It would be helpful if the EU would progress with the legal framework and political toolbox addressing the situations where member nations are facing instrumentalization of migration," he added.
More responsibilities for the agency
Meanwhile, with EU leaders agreeing on stricter rules to curb illegal migration, Leijtens's new task will also involve the coordination of returning asylum-seekers who enter illegally to their home countries.
The agency aims to spend €95.9 million (ca. $102 million) in 2023 (€93 million without informational activities) and €128 million in 2024 to facilitate such deportations.
"I know that returning asylum-seekers itself is not a sustainable solution but it is one of the tools of the EU's migration package," Sarekanno told DW.
"When it comes to returns there are a lot of layers which have to be considered like the current state of global security and the climate and in some countries, returning people who have fled due to security or climate reasons cannot be considered at all. So it is important to collaborate with third countries when managing returns," he added. 
Tougher scrutiny expected
With the agency's new chief poised to make changes, Dutch politician Tineke Strik, who is one of the EU lawmakers who set up the Frontex Scrutiny Working Group in the European Parliament, will be monitoring his work keenly. 
"Frontex as an agency is still in crisis and I think initially, we neglected our role in the European Parliament in scrutinizing their actions. But after going over all the reports from last year, we are now stepping up our role and working on drafting a resolution in the coming weeks, to toughen our scrutiny," she told DW.
"We are now taking stock of monitoring how Frontex plans to implement our recommendations on safeguarding human rights and will also monitor whether they will actually be transparent in their actions at EU borders," she said.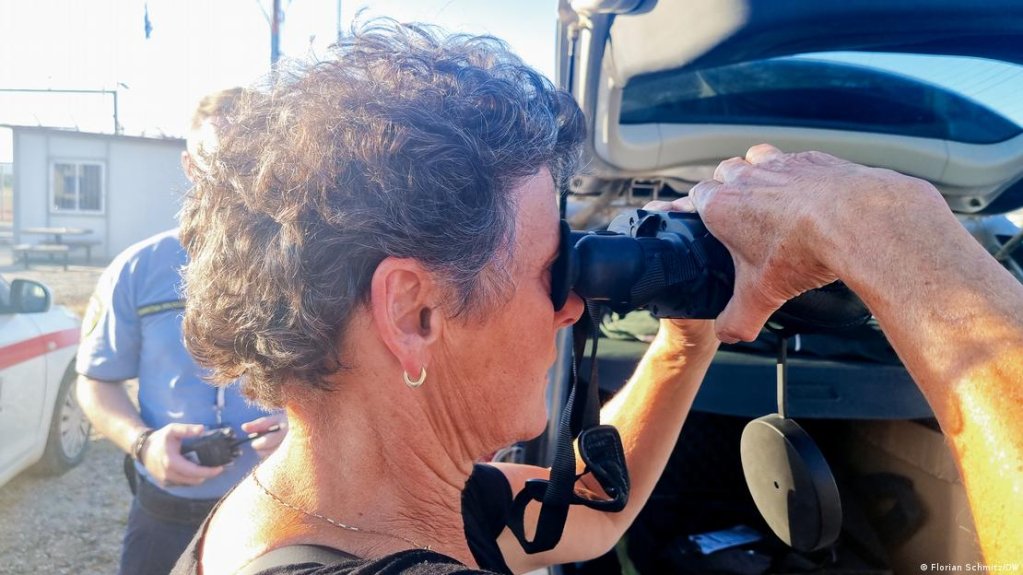 While Strik is one of Frontex's most prominent critics who has openly criticized countries such as Greece, Hungary and Croatia for denying people in need access to the European asylum system, she has also been pushing EU leaders to protect asylum seekers' rights.
"With the EU focussing on cooperating with other countries to manage migration and Frontex's role in this process increasing, our scrutiny group will have more questions for the agency like how they plan to safeguard the rights or people while in transit to their countries of origin, and also question whether its patrols at sea are in line with EU law," she said.
"It's very important for the EU and Frontex to take human rights more seriously in order to ensure that no more violent pushbacks take place on EU borders."
Edited by: Andreas Illmer
Author: Priyanka Shankar
First published: February 28, 2022
Copyright DW - All rights reserved
DW is not responsible for the content of external websites
Source: dw.com