President Kais Saied's comments have incited attacks on sub-Saharan migrants amid a wider crackdown. But the African Union and others have called for apologies, giving migrants hope.
When Cédéric Tumb moved from the Republic of the Congo to Tunisia to study business management around four months ago, he was looking forward to living in a safe and welcoming environment.
However, in the past week, the situation has significantly deteriorated as a consequence of a speech by Tunisian President Kais Saied last Tuesday.
Speaking at a meeting of the National Security Council, Saied claimed that the number of sub-Saharan migrants entering the country had the goal of altering the demographic structure of Tunisia, alleging that this threatened to transform Tunisia into an "African" instead of an "Arab-Muslim" country. He subsequently called for security forces to halt what he called illegal migration and expel undocumented migrants.
'The police didn't lift a finger'
In a direct reaction to this speech, sub-Saharan families living across Tunisia have been evicted from their homes, fired from work, and arbitrarily detained and harassed on the streets.
The morning following Saied's speech Tumb was, for the first time since arriving in Tunis, harassed on his way to Time University. "When I got to the metro station, around 30 people started to make monkey sounds and push me around," he told DW. "Near the exit was a group of policemen, but they only watched the racist attack and didn't lift a finger to help me." 
Since then he has feared for his safety and contemplated returning to his family in the Congo. 
"The people's reactions [to President Saied's speech] are horrible, and the aggressive atmosphere is further incited by social media campaigns that target sub-Saharans," Walid bin Khaled, a member of staff at Time University, and the head of a newly installed crisis hotline, told DW.
Fear of arbitrary detention
He added that in the past seven days, many students had failed to show up for class. They were too afraid of harassment to leave their accommodation, or the police had detained them without charges.
There are no confirmed numbers of detained or released sub-Saharan students, but bin Khaled reported that dozens of students had requested the university's support to seek release from police custody. 
"In many cases, the student's official permits are pending as they lack the necessary documents from governmental offices," Suleiman Kali, a student who started working for the university's crisis hotline this week, told DW.
He is shocked by the sudden shift in public opinion. "[Ever] since I moved from Mali to Tunisia six years ago to study financial accounting, I never got insulted or was discriminated," he said. "This aggressive situation is completely new."
Former safe haven
Its proximity to the EU's external border has made Tunisia a major hub for migrants. Italy's coasts are only around 150 kilometers (90 miles) away.
Tunisia relaxed visa requirements in 2015, allowing many sub-Saharan and North Africans migrants to move to the country and work. However, other factors have also contributed to a rise in immigration from sub-Saharan countries. Tunisia was known for its welcoming attitude, its democratic transition as consequence of the Arab Spring uprisings in 2011, and its need for cheap labor. Authorities frequently turned a blind eye to workers without permits who were saving for a journey to Europe. 
However, the actual number of migrants in the country is much lower than the "one million" that President Saied claimed in last week's statement.
According to the non-governmental advocacy group Tunisian Forum for Economic and Social Rights (FTDES), around 21,000 migrants live in the country, including students from sub-Saharan countries and workers with official residency. 
Romdhane Ben Amor, spokesperson for FTDES, told DW he believed the latest presidential call to clamp down on migrants was "a result of the increasing pressure by European countries to halt immigration."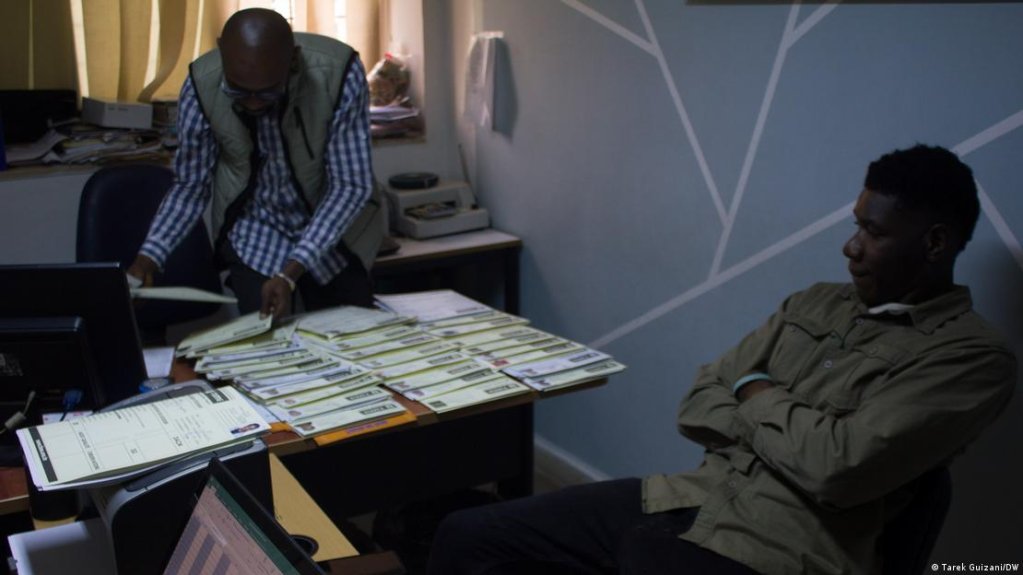 Stoking fear amid economic crisis
Anthony Dworkin, senior policy fellow at the European Council on Foreign Relations (EFCR) told DW that the current economic crisis and political crackdown were adding to Tunisians' insecurity and anger. "People in Tunisia are preoccupied, as they have been for a long time, with their dire economic situation, which the president is doing very little to address." 
Tunisia's current inflation rate hovers at around 10%, and much-needed funding by the International Monetary Fund (IMF) remains on hold due to resistance by the influential Tunisian General Labour Union UGGT. Meanwhile, staple foods such as sugar and rice — which used to be subsidized by the government — have become scarce.
Also, since early February, the acceleration of a political crackdown has led to the detention of at least 50 opposition politicians, activists and heads of the powerful UGTT.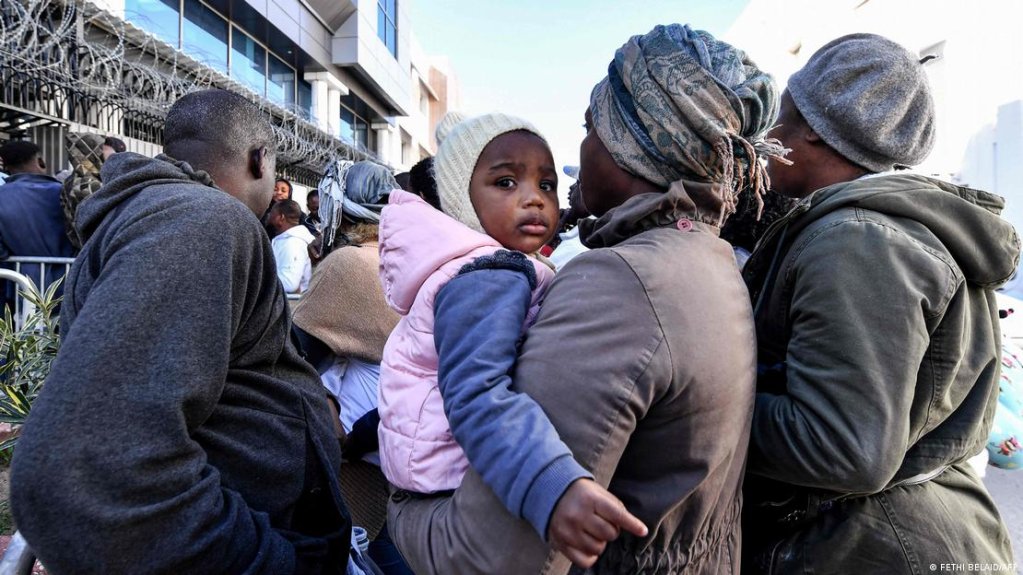 Calls for apologies
On Saturday, between 600 and 1,000 protesters took to the streets in Tunis in support of sub-Saharan migrants. The demonstrators demanded the president apologize for his racist allegations and chanted "down with fascism, Tunisia is an African country."
The African Union (AU), a bloc of 55 African countries, urged Tunisia to avoid "racialized hate speech." In an open letter shared via Twitter, AU states said they were in "deep shock and concern" at the form and substance of the speech by Tunisian authorities. 
In an interview with the news agency AFP on Monday, Tunisia's newly installed Foreign Affairs Minister Nabil Ammar rejected the AU's concerns as "baseless accusations." Ammar said the AU had misunderstood the government's position, adding, "there's no question of apologizing, we didn't attack anyone." 
Meanwhile, Suleiman Kali, the student at Tunis' Time University, has not lost faith in the Tunisian people. He is convinced that the attitude towards sub-Saharans will change for the better. So far, he has no intention of returning to Mali. "I don't plan to leave Tunisia, and if I find work after my graduation, I could imagine settling here for good," he told DW.
Authors: Jennifer Holleis | Tarak Guizani
First published: March 1, 2023
Copyright DW - All rights reserved
DW is not responsible for the content of external websites
Source: dw.com