A young couple from the Ivory Coast set off from Tunisia last month in search of a better life in Europe. But after landing safely at the Italian island Lampedusa, only one of them made it to the mainland alive.
Fatoumata Bamba arrived in Lampedusa the morning of February 18 after traveling with her husband from Sfax, Tunisia, in a small iron boat carrying around 20 sub-Saharan migrants.
Four days later, the 25-year-old's coffin was transported from Lampedusa to a mainland village in the southern province of Agrigento.
We met her husband, Kone Bakary, 29, in Agrigento. Upon our arrival, he sat devastated in a chair, staring into space. After a couple of minutes he found the strength to share how lost his love, Fatoumata.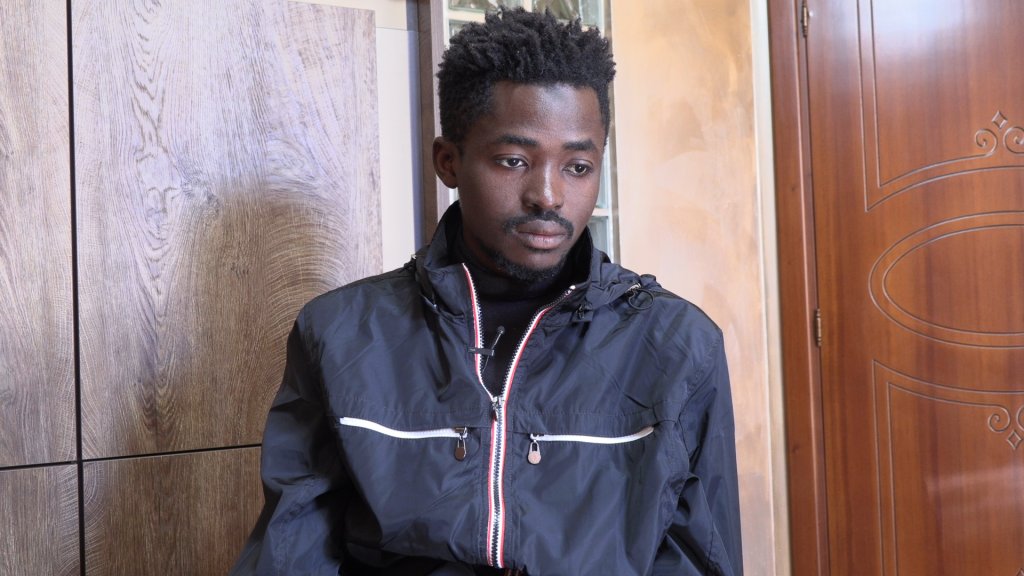 Lack of oxygen
"She died from a lack of oxygen, she was asthmatic," Bakary said, recalling the couple's first day in Italy.
"When we arrived, my wife had asthma problems. I tried to help her with insufflations, and the police called the ambulance to bring her to the health clinic of Lampedusa. When she arrived, doctors said that she only needed to rest."
On that day in the migrant center, more than 3,600 people had gathered at a space only capable of holding 400.
"People slept outside without blankets, there wasn't enough food for everyone, the sanitary conditions were terrible," migrants on the scene outlined in testimonies collected at the center by the Italian association ASGI (the Association for Juridical Studies on Immigration).
Kone recalled the sound of children crying as he tried to tend to Fatoumata: "They cried and cried and no one helped them."
Read also: Lampedusa: Autopsies ordered after 8 migrants found dead on boat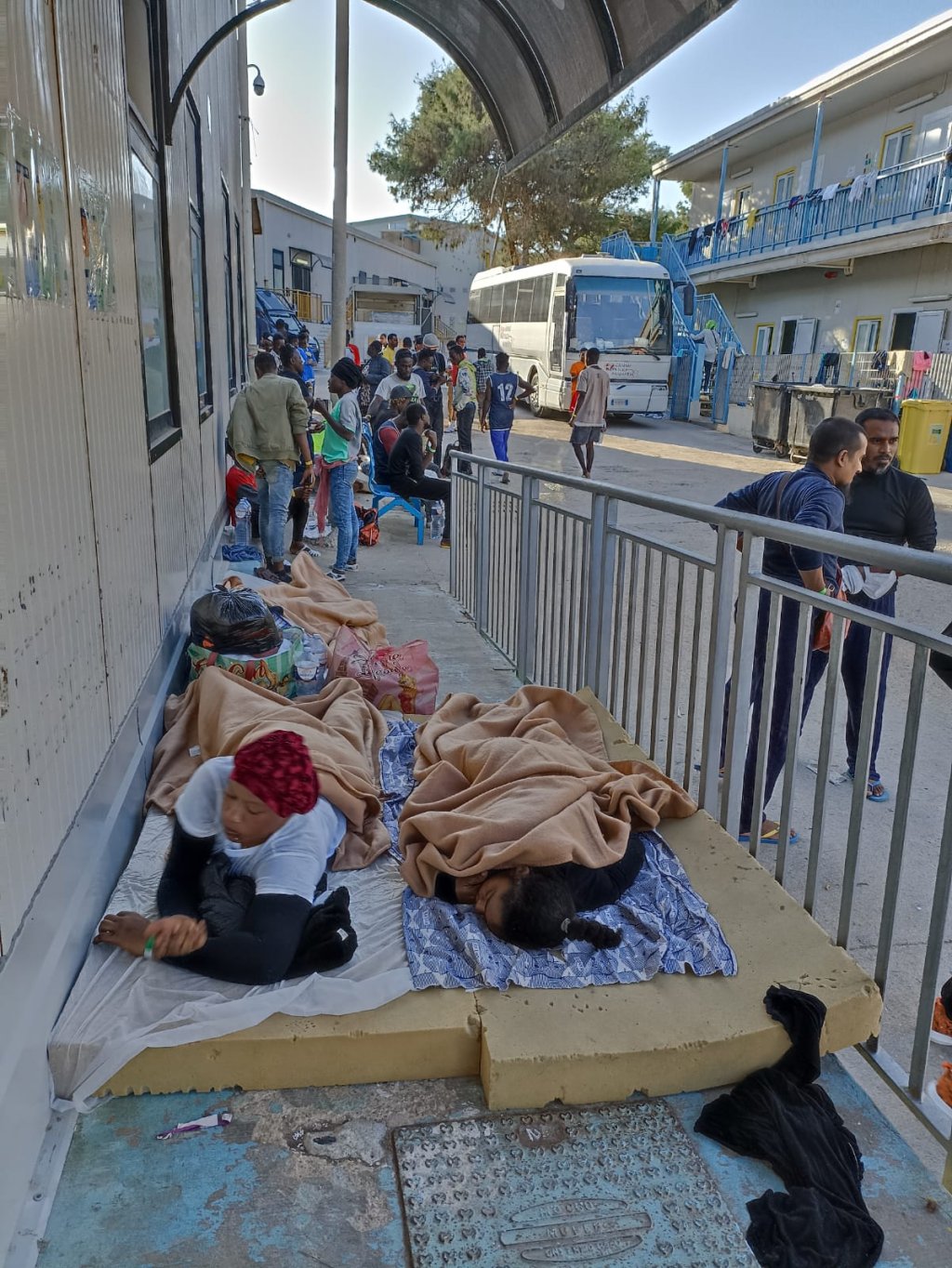 No help from doctors
At 2 p.m., Fatoumata arrived at a hospital in Lampedusa, a facility that sources told InfoMigrants often experiences a lack of medicines and medical tools.
"I told the doctor that my wife needed oxygen, explaining that she suffers from asthma, but the doctor told me that it was not a respiratory problem and I didn't have a medical certificate to prove it," Kone said.
At 7:50 pm, Fatoumata was lying on the floor. The ambulance arrived and she was resuscitated, but it was too late.
"Fatoumata needed to be evacuated from Lampedusa because she had a respiratory issue, but nobody believed us," Kone said. "Fatoumata's life could have been saved elsewhere."
Read also: More landings in Lampedusa, body found, hotspot in distress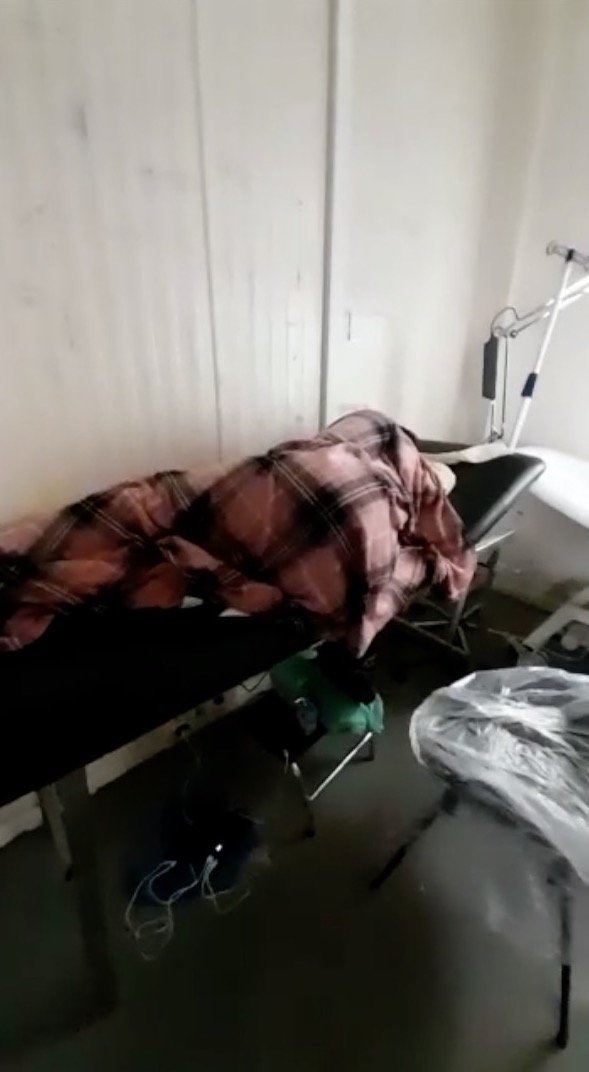 Investigation opened
Agrigento Prosecutor Salvatore Vella has opened an investigation into Fatoumata's death and ordered tests on her body.
Her coffin was transferred to the mainland quickly because her death is under investigation by local prosecutors.
Two other corpses remained in a cemetary in Lampedusa: One of an unidentified woman, the other a decapitated body of a migrant in an advanced state of decomposition that had re-emerged from the seabed.
Before the departure to Porto Empedocle, Sister Ausilia, a nun who helps migrants in need in Lampedusa, placed flowers on Fatoumata's coffin and prayed.
Kone, who watched his wife die before his eyes, wants the the truth to come out: "Now I wait for the day of the funeral, but Fatoumata could have been saved."
They married at a very young age in a village near Abidjan in Ivory Coast.
Kone said they loved each other fiercely, and when they left Ivory Coast in 2020, both shared the dream of a better life in Europe. They also loved to wear carnival dresses, and Kone says Fatoumata was "always so enchanting."
Watch: Gone too soon: 21-day-old Godan laid to rest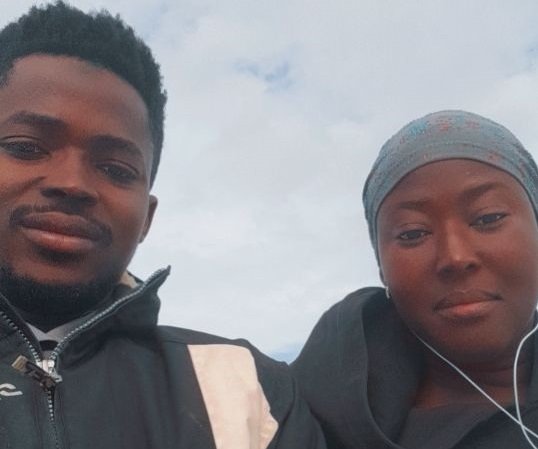 Crotone shipwreck
Fatoumata's death came shortly before another tragedy on the Mediterranean — less than two weeks later, more than 60 migrants drowned in a shipwreck off the coast of the Italian city of Crotone.
Mediterranean search-and-rescue NGOs say they expect tragic wrecks like this to increase in response to a new Italian decree restricting their activities at sea.
The decree bars NGO ships from completing "multiple" rescues before returning to shore.
So if last year a big rescue ship like the GeoBarents of MSF could rescue around 500-600 people, now after the first rescue — which may only include a few migrants —these massive vessels are obliged to immediately sail to a designated port assigned by the Italian authorities.
These ports are currently generally located in central and northern Italy instead of southern Italy, making the trip much longer for rescue boats.
These rules ensure the Mediterranean rescue zone will often be empty, increasing the chances of more deadly shipwrecks.
According to data from Italy's Interior Ministry, 14,433 migrants have arrived this year, compared with 5,474 during the same period last year.
The Tunisian route has become the most monitored at this time of year. In a recent investigation, Agrigento prosecutors highlighted the use of iron boats in bad conditions — like the one Fatoumata and Kone traveled upon — used by traffickers from Tunisian ports.
In 2022, around 21,500 people were intercepted by the Libyan coast guard and sent back to the Libyan detention centres.
At the moment, there is no official data on how many migrants have been sent back to Libya or Tunisia in 2023.
Read also: Italian shipwreck: NGOs say more like this to come