An anti-migrant crackdown and rise in racist attacks in Tunisia has pushed some sub-Saharan migrants to fly back to their home countries. Meanwhile, protests against President Kais Saied's anti-migrant statements continue.
Governments of sub-Saharan countries scrambled to bring home hundreds of frightened nationals who flocked to their embassies in Tunisia for help over the weekend.
Almost 300 people returned from Tunisia to Mali and Ivory Coast via repatriation flights on Saturday (March 4), fearing a wave of violence after Tunisian president Kais Saied launched a crackdown on sub-Saharan migrants late last month.
A group of 135 Malian citizens, reportedly consisting of 97 men, 25 women and 13 children, arrived in the capital Bamako late Saturday and were welcomed by two ministers, one of whom said Mali's government had chartered their plane, AFP reports.
"The Tunisians don't like us, so we are forced to leave," one of the Malians told AFP. "I'm going back because I'm not safe," explained another migrant, who said he had to stop his university studies mid-year. 
Another flight with 145 passengers also landed in the Ivory Coast late on Saturday.
After arriving in the city of Abidjan, passengers were welcomed by the country's prime minister and other government officials before being taken to a reception center where they will reportedly spend three days receiving medical and psychological care before being reunited with their families, AFP reports.
An Ivorian diplomat said last week the embassy was experiencing delays in returning migrants due to Tunisian government-imposed repatriation penalties, which often surpass €1,000 -- more than many of those looking to leave could afford.
About 50 Guineans already left Tunisia last week. The West African country's ruling junta reportedly leased an airplane to return citizens who said they wanted go home.
What caused the migrants to leave Tunisia?
In late February, Saied provoked outcry when he ordered officials to take "urgent measures" against irregular migrants from sub-Saharan Africa and suggested without evidence they were part of a conspiracy to turn Tunisia into "a purely African country with no affiliation to the Arab and Islamic nations". Saied also claimed migrants were behind most crime in the North African country.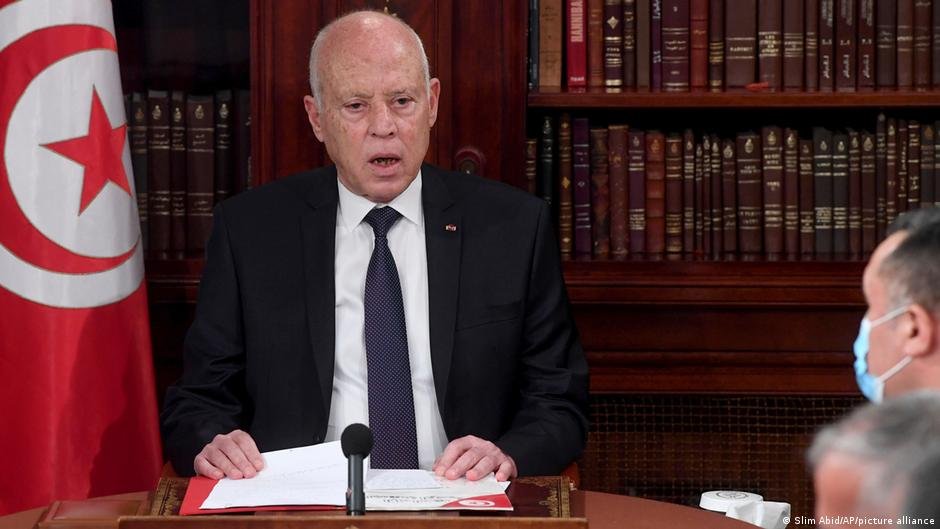 Hundreds of migrants were subsequently detained by police, evicted from their homes and/or fired from work, rights groups say.
Many of the 21,000 sub-Saharan African migrants currently living in Tunisia said they had been attacked, including being pelted with stones by gangs of youths in their neighborhoods. Rights groups said police had been slow to respond to such assaults.
In 2021, Saied staged what his foes -- including the main political parties -- have called a coup, sacking the prime minister, suspending parliament and imposing sweeping changes to the political system. Saied said his actions were necessary to preserve the security and identity of Tunisia.
Read more: Presidential scapegoating stokes fear and support in Tunisia
Saied rejects racism accusation
Since giving the initial speeches late last month, Saied has rejected accusations of racism and continued to repeat his views.
In a Sunday statement, the president further denied that his speeches expressed racist sentiments, calling the accusations a campaign against the country "from known sources".
In the same statement, the president denounced racism and called for possible legal consequences for those who perpetrate it. He said Tunisia was honored to be an African country and announced a relaxation of visa rules for African citizens that would allow stays of up to six months instead of three without seeking residency, Reuters reports.
Saied also said students would be able to stay for a year and migrants who had overstayed could leave without penalty.
Saied described his crackdown on irregular migration a campaign against human trafficking, Reuters reports. He also pointed to a law passed in 2018 against discrimination stipulating that any verbal or physical attacks against foreigners be prosecuted.
Read more: Why is the Tunisian president going after sub-Saharan migrants?
Anti-Saied protests
Meanwhile, hundreds of Tunisians rallied Sunday (March 5) in defiance of a protest ban, demanding the release of more than 20 prominent figures arrested in recent weeks after opposing the president.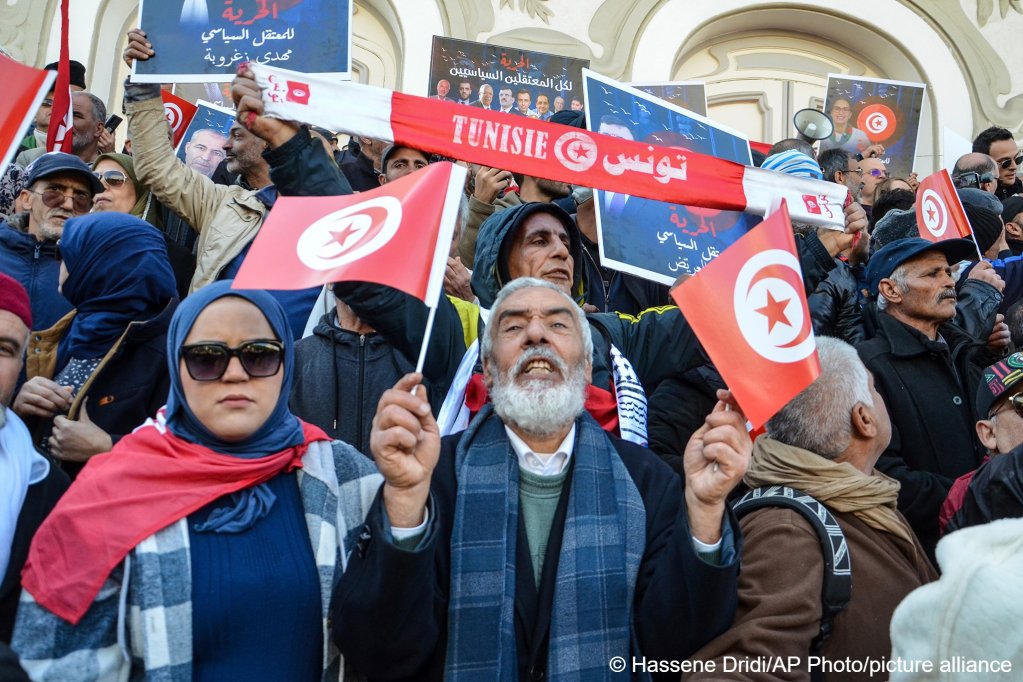 "Freedom for the detainees," chanted the demonstrators, many of whom waved Tunisian flags and pictures of detainees.
Another anti-Saied protest was reportedly held over the weekend outside the Tunisian embassy in Senegal. The demonstration follows protests in support of sub-Saharan migrants held in late February along the streets of Tunis.
with AFP, dpa, Reuters