The UK government has introduced a new law – dubbed the 'Small Boats Bill' – which would criminalize migrants arriving via the English Channel. Critics say the proposals will not deter people from attempting the crossing.
The UK government has taken another major step towards trying to take control of immigration, introducing a new 'Illegal Migration Bill' into parliament on Tuesday. Under the proposals, all migrants arriving in small boats across the English Channel, and possibly via other irregular routes, will be declared 'inadmissible' for asylum in the UK.
Instead of entering an asylum procedure, they will be subject to criminal laws which would see them detained and deported "to their home country or a safe third country," and banned from ever re-entering the UK.
The government says the bill – which is separate from the Nationality and Borders Act passed in 2021 – will deter migrants and prevent people smugglers from facilitating journeys in small boats across one of the world's busiest shipping lanes.
Pushing legal boundaries
"If you come here illegally, you will not be able to stay," Home Secretary Suella Braverman tweeted ahead of the tabling of the proposed legislation.
Braverman says the government has "pushed the boundaries of international law" with the bill, but is ready for legal challenges.
The prime minister, Rishi Sunak, said the new law would "take back control" of UK borders – a central pledge of the divisive Brexit campaign to leave the European Union. Tackling irregular immigration is a key priority for Sunak – in a YouGov poll last November, 87% thought the government was handling the issue badly.
Even before the tabling of the bill, critics were saying the plan was unworkable and likely to be the latest in a series of unfulfilled immigration pledges by successive UK governments.
"[It] will not stop small boats crossing the Channel. It will only add to the trauma of the people in these boats, while further damaging Britain's global reputation for fairness and compassion," said Laura Kyrke-Smith, executive director of humanitarian group the International Rescue Committee.
Read more: 'Either we die from the cold, or we drown in the sea': Despite Channel drownings, migrants determined to cross.
UK arrivals rise, still lag behind EU
Thousands of migrants travel to northern France each year in hope of setting off from there to the UK, where many have ties with family or community. Most attempt the journey in dinghies and other small boats since border checks have increased in recent years and tougher penalties have been imposed on migrants and smugglers using other routes such as stowing away on buses or trucks.
More than 45,000 people arrived in Britain by boat in 2022, up from 28,000 in 2021 and 8,500 in 2020. Most (around 90%) went on to claim asylum, but a backlog of more than 160,000 cases has led to many remaining stuck in overcrowded processing centers or hotels, without the right to work.
According to the Independent, internal Home Office sources estimate another rise in small boat crossings in 2023. Already almost 3,000 people have arrived across the Channel since the start of January, more than double the number at this time last year.
The number of applications for asylum in the UK has also reached a 20-year high of nearly 75,000 in 2022, though it is still far behind European nations such as France or Germany, which received more than 240,000 asylum applications last year.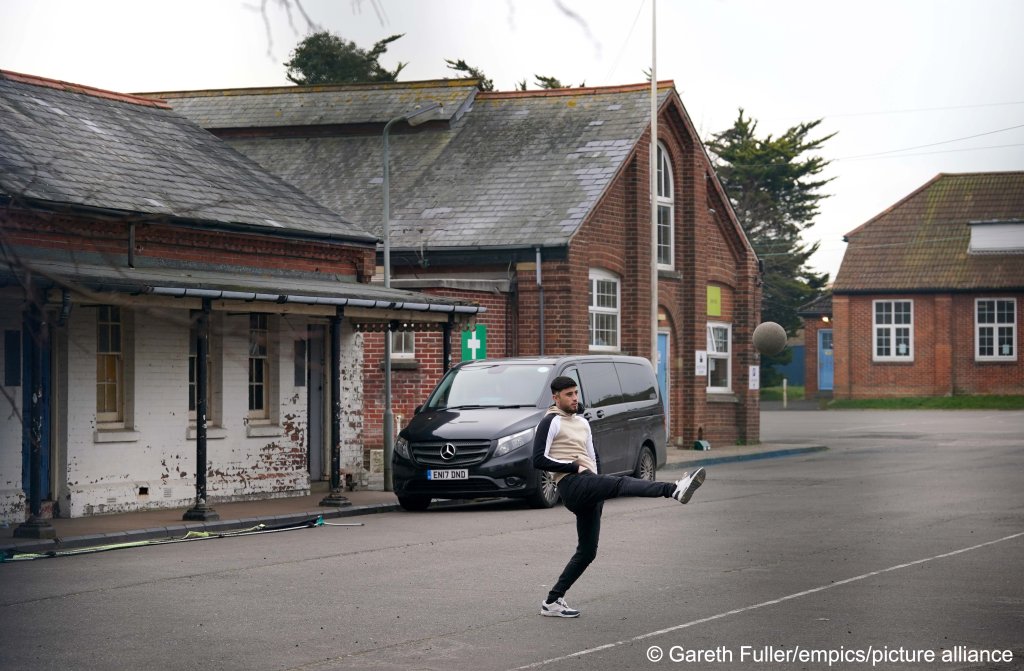 'Enough is enough'
One of the government's justifications for targeting those crossing the Channel is that many are not 'real refugees' but 'economic migrants'. It points to an increase last year in arrivals from Albania, a European country that the UK government considers safe.
"Those arriving on small boats aren't directly fleeing a war-torn country or facing an imminent threat to life. Instead, they have travelled through safe, European countries before crossing the Channel," Sunak wrote in The Sun newspaper on Tuesday. "The fact that they can do so is unfair on those who come here legally and enough is enough," he continued.
But refugee groups argue that most of those making the dangerous journey across the Channel have fled wars, persecution or extreme hardship in countries including Afghanistan, Iran and Iraq. The majority of people (just under two-thirds) whose claims have been processed have been granted asylum or another form of humanitarian protection.
Call for safe routes
According to human rights and refugee groups, migrants risk the cross-channel journey because there are very few, if any, safe and legal ways to reach the UK.
Speaking to the Reuters news agency, Clare Moseley from Care4 Calais, a refugee aid group, said creating safe routes would be a more effective way to achieve the government's aim of stopping people smugglers.
"If they looked for people who have a viable asylum claim and offered those people safe passage to the UK so that they could then make their claim in the UK, then that would remove 90% of the people smugglers' profits in one fell swoop. And we have precedent for this because we gave safe passage to Ukrainians," Moseley said.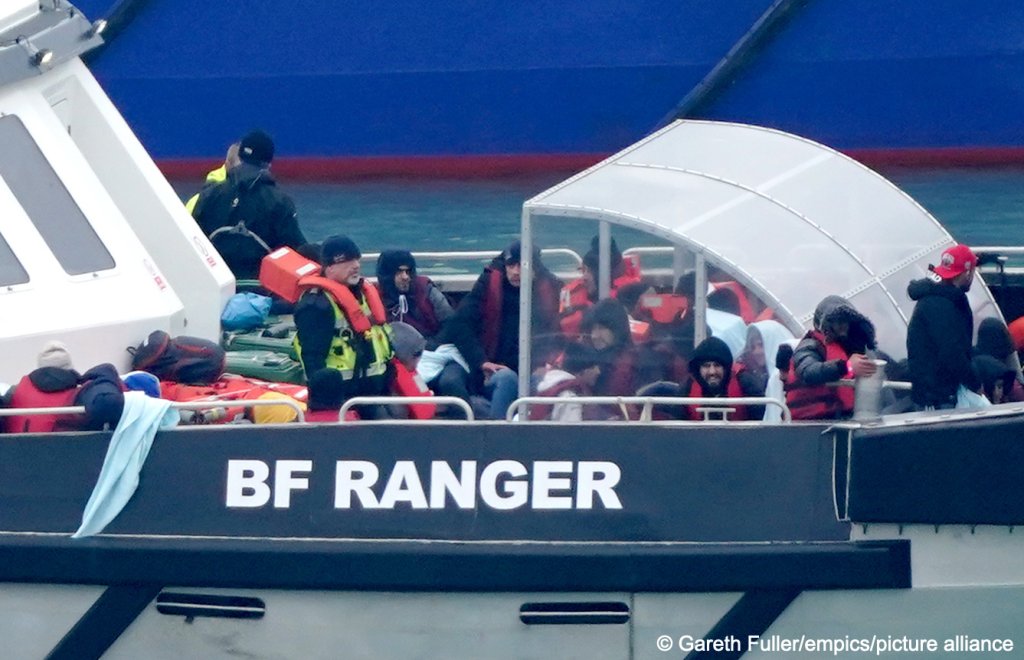 Will the plan work?
The government says that once its new law is in place, it will establish more legal paths to asylum, adding to those set up for Afghanistan and Hong Kong, as well as Ukraine. But it hasn't said how many asylum seekers will be admitted, or when the program will start.
Activists, including Moseley, warn that the law will lead to even longer delays and backlogs, with some asylum seekers already waiting as long as 18 months before their applications are processed.
"We're seeing people who have survived horrific things in their home countries and terrible journeys and we are having breakdowns in the UK because of the failings in our system," she told Reuters.
Lucy Mayblin, a sociologist at Sheffield University who is part of a research group on UK Channel crossings, said the plan was unlikely to stop the boats, as evidence from around the world suggests that deterrence mechanisms don't impact numbers of asylum applications.
"What we know about why people leave France, and looking back on 30 years of investment in British bordering in France, including the total lack of impact of the Nationality and Borders Act over the last year, suggests that the deterrent effect will not work here," Mayblin told InfoMigrants.
The government's plans are also unlikely to save lives at sea – another of their stated objectives – Mayblin says. "We know that the crossings are created by strong border controls as forced migrants don't stop moving, they tend instead to take other routes, which are ever more risky since they are circumventing border controls."
Critics have also pointed out that while the bill would impose a legal duty on the Home Office to deport those arriving "illegally", it is unclear what safe third countries will be willing to take them in.
Before Brexit, the UK was part of the Dublin regulation, an EU-wide system that enables asylum seekers to be sent back to the country of arrival in Europe. With Dublin returns no longer possible, the UK reached an agreement last year with Rwanda to send migrants arriving in Britain on a one-way trip to Kigali. That plan is still facing legal challenges and no one has been sent to the East African country, though Britain has already paid Rwanda 140 million pounds ($170 million) under the deal.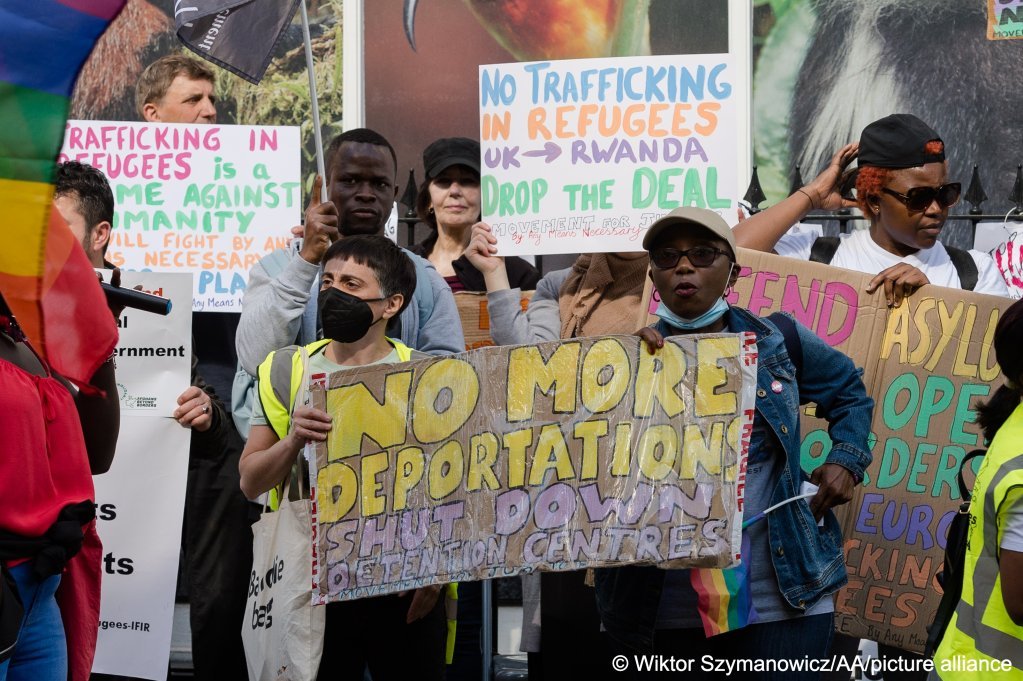 'Expensive and likely a breach of human rights law'
Finding enough space to detain arrivals would also be a major obstacle, according to critics of the proposals. Oxford University's Migration Observatory states that the country currently has the capacity to detain about 2,513 people, according to Mayblin, at a cost of around £107 per person per day. Assuming enough detention places could be found, the cost of detaining all those who came across the Channel last year would therefore add up to more than £1.75 billion, she points out.
The plans for detention could also create further risks for vulnerable migrants, Mayblin told InfoMigrants.
"The plans are to detain for 28 days. That means releasing a large and growing population of people with minimal rights into the country. It seems highly likely that these people will be at significant risk of exploitation," she said.
Colin Yeo, an immigration and refugee law expert, agrees that the detention issue is a problem "If the plan really is to detain everyone for 28 days automatically and then let them go because there's nowhere to remove them to, what on earth is the point of that? Really expensive, totally pointless and likely a breach of ECHR [European Convention on Human Rights]," he tweeted.
Commenting that the legislation would create "cost and chaos", the Refugee Council's chief executive Enver Solomon said it would "result in tens of thousands locked up in detention at huge cost, permanently in limbo and being treated as criminals simply for seeking refuge."
Read more: EU: When an asylum claim is 'inadmissible'
With agencies