Five migrants have drowned in the Aegean Sea off the coast of Turkey after departing for Greece on a rubber dinghy, the Greek and Turkish coast guards said on Saturday.
Five migrants died when a rubber dinghy sank off the coast of southwest Turkey on Saturday (March 11), the Greek coast guard said in a press release published on the same day.
Turkish authorities found the bodies of five people and rescued 11 others from the "half-sunken" boat in Turkish waters, the statement said. An additional five survivors from the same wreck were found on the small, nearby island of Farmakonisi "in good health," according to the press release.
According to news agency Reuters, Turkey's coast guard said it had arrived at the scene after learning that a boat was taking in water at 6:20 am. A child was reportedly among the 11 rescuees, who were brought to the small port town of Didim to hand them off to health personnel, according to Reuters.
Both the Turkish and Greek coast guards said search and rescue operations were continuing.
Further west in the Central Mediterranean, more than 1,300 migrants were rescued over the weekend off the southern tip of Italy, the Italian coast guard said on Saturday, two weeks after at least 74 people died when their boat hit rocks near the Italian coast.
Also read: Greek border authorities have stolen more than €2 million from migrants in five years
Over 2,000 deaths since 2014
In a video released by the Turkish coast guard, migrants on board a gray inflatable dinghy are seen waving as they are buffeted by rough seas, news agency AFP reported.
According to the aforementioned press release by the Greek coast guard, 31 people were on board the boat when it departed from Turkey.
Despite the relatively short distance between the Turkish mainland and the Greek Islands, deaths in the Aegean Sea are common, with migrants boarding makeshift boats even on stormy seas.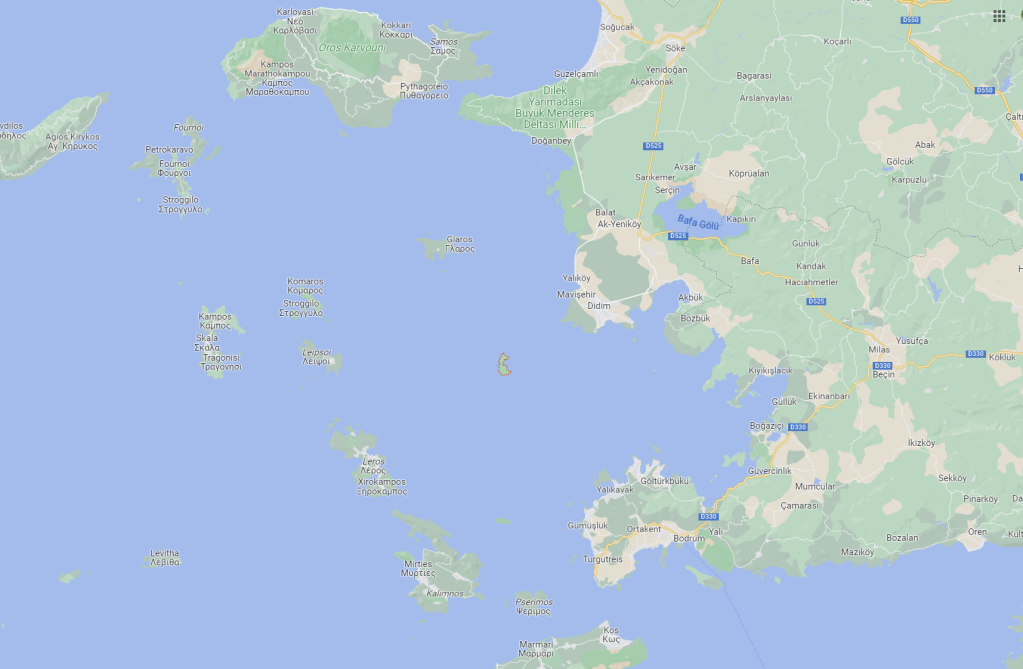 To date more than 2,200 migrants have drowned in the eastern Mediterranean since 2014, according to the International Organization for Migration (IOM).
Earlier this month, two migrants were found dead after a ship carrying 27 people sank off the Greek island of Kos. Last month, four children and a woman lost their lives when their boat sank off the island of Leros, located near Farmakonisi. 
Also read: Greece dismantles smuggling gang, continues to strengthen border
with Reuters, AFP