At least 2,400 Afghans who fled their country after the takeover of the Taliban remain in detention in the UAE, a Human Rights Watch report claims. The group says the Afghans have no legal pathways to refugee status or resettlement elsewhere.
Human Rights Watch (HRW) has accused authorities in the UAE of arbitrarily detaining between 2,400 and 2,700 Afghans who were evacuated after the Taliban takeover of Kabul on August 15, 2021.
In a report published Wednesday (March 15), the group said that following the evacuation, the Afghans were transferred to the Emirates Humanitarian City and Tasameem Workers City - apartment complexes which were converted into makeshift refugee housing, "pending onward movement."
While many Afghans were later settled in the USA, Canada and elsewhere, as of January 2023 thousands who did not qualify for resettlement were still locked up in the UAE facilities, according to HRW.
"Emirati authorities have kept thousands of Afghan asylum seekers locked up for over 15 months in cramped, miserable conditions with no hope of progress on their cases," said Joey Shea from HRW.
Also read: What's the status of displaced Afghans worldwide
Camp 'like a prison'
Sixteen Afghans interviewed late last year by HRW said they could not freely leave the site where they were being housed, with security guards or minders watching them closely on hospital visits and during the only shopping mall visit they have been permitted. "The camp is exactly like a prison," one Afghan said.
In addition, the report says many of the Afghans have developed psychological problems. "From the adults to the children, they are all suffering with depression, and this is getting worse the longer they stay in the camp," one told HRW.
Residents also have no access to legal advice or support. Those interviewed by HRW said they were trying to apply for US resettlement but had not had fair and effective refugee status determination or other international protection procedures, or opportunities for onward movement. They also said they had extremely limited access to UAE or US consulate officials or other officials.
Also read: Afghan refugee recalls chaos and despair at Kabul airport
UAE 'working with US' on resettlement
Human Rights Watch says it asked for comment from the UAE ministries of interior and foreign affairs but received no response.
Emirati officials have said in the past that the UAE offered to host thousands of Afghan refugees and is committed to ensuring Afghan evacuees live in safety, security and dignity, Reuters reports. Officials have also said that Abu Dhabi is working with the United States on resettlement.
Meanwhile, the US State Department office that handles the relocation of Afghans told HRW in a letter that the US commitment to resettling eligible Afghans -- including those in Emirates Humanitarian City -- was an "enduring one."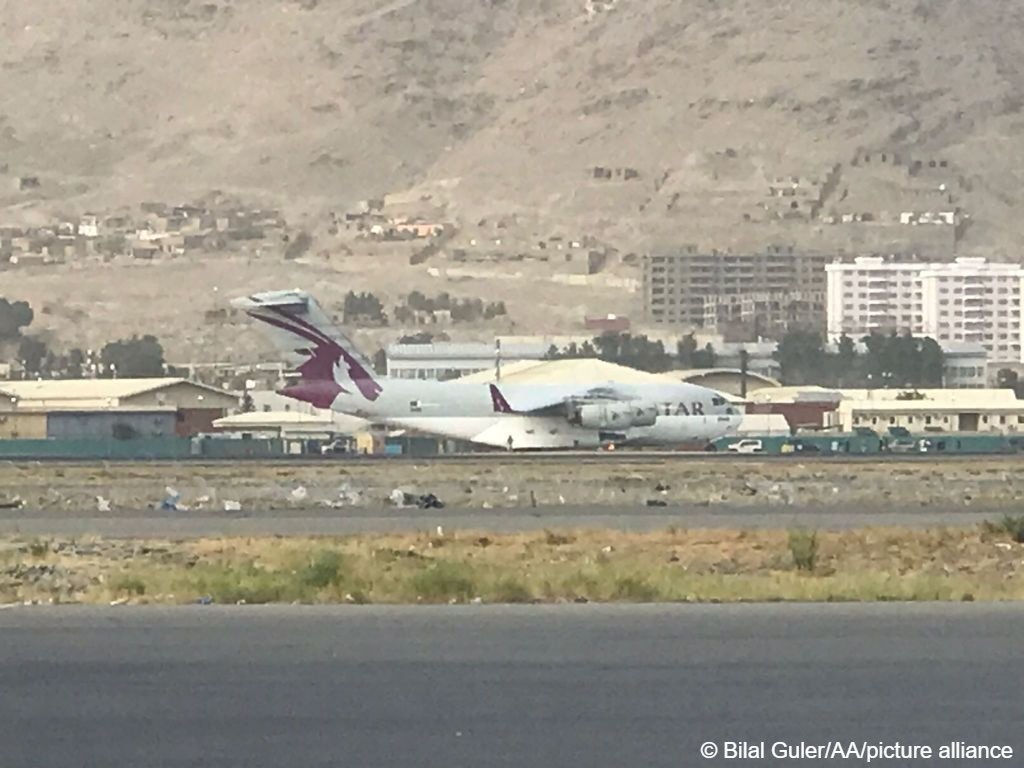 Calls for immediate release
HRW says Emirati authorities are not abiding by international law and UN guidelines for dealing with asylum seekers and migrants, which state that they should only be detained for the shortest possible time and if there is no viable alternative, among other conditions. According to HRW, the detention of the Afghans at Humanitarian City is unnecessary and arbitrary.
The group has called on the UAE to release the Afghans immediately and allow them access to "fair and individualized" processing to determine their refugee status and protection requirements, and permit them to live where they want until their cases are resolved.
It also called on the US government to use its leverage to help secure the release of the Afghans and to speed up procedures for asylum or humanitarian protection.
With Reuters
Also read: Afghans adrift on US 'lily pad' in Kosovo