EU Home Affairs Commissioner Ylva Johansson has reiterated that the EU needs migration. During a press conference announcing future EU migration policy, she declared that "investing in safe and legal routes is the only sustainable soultion to save [migrants'] lives."
The EU has been working on its migration pact for over three years which still has not been implemented. However, following a conference between representatives of member states a few weeks ago, EU Commissioners Margaritis Schinas and Ylva Johansson held a joint press conference on Tuesday, March 14 to present proposals to "achieve common principles on how we manage our borders," said Schinas.
Schinas, vice president of the Commission, said that the EU needed a "common culture of migration management" and talked about introducing more "operational measures" including more efficient returns policies and making sure that the current procedures such as the Dublin agreement continue to function in the way they were designed.
'EU needs migration'
Reiterating what she has often said before, Commissioner Johansson said that the EU "needs migration, but it has to be in a legal and orderly way."
When asked about what the EU should be doing better in order to prevent lifes lost at sea en route to Europe, Commissioner Johansson admitted that she would be "lying" if she said she could create measures that would avoid any loss of life at all. What was needed was to prevent the smugglers from selling passages on dangerous boats, she said.
Just this weekend, more lives were lost at sea in the central and eastern Mediterranean. In one instance, there was reportedly a failure to coordinate a rescue effort, which left a boatload of migrants in international waters, but in the Libyan Search and Rescue Zone (SAR) for around 40 hours before help arrived.
Eventually, Italian newspapers, including the Italian press agency ANSA, reported that 17 Bangladeshi migrants were taken from the stricken boat to Italy, but around 30 fell in to the sea and are missing presumed dead. Several boats also got into difficulty between Turkey and Greece in the last few days with at least seven people reported dead.
'Saving lives must be our first priority'
Commissioner Johansson said that "saving lives must be our first priority," and to do that, she said the EU should be "investing in legal pathways [as] this is the only sustainable solution to save lives."
Since she took up her role, Johansson has worked to put some of these legal pathways in place, or to strengthen existing pathways. However, it is unclear how many of the migrants currently arriving without papers would qualify for these routes.
The EU Blue Card offers some a way in to work in Europe. Student visas, and seasonal workers schemes, as well as family reunion and resettlement schemes also offer some a way to settle and integrate in various EU countries.
According to Eurostat, in 2020, 1.9 million immigrants entered the EU from non-EU countries. This represented a decrease of almost 30% compared to 2019.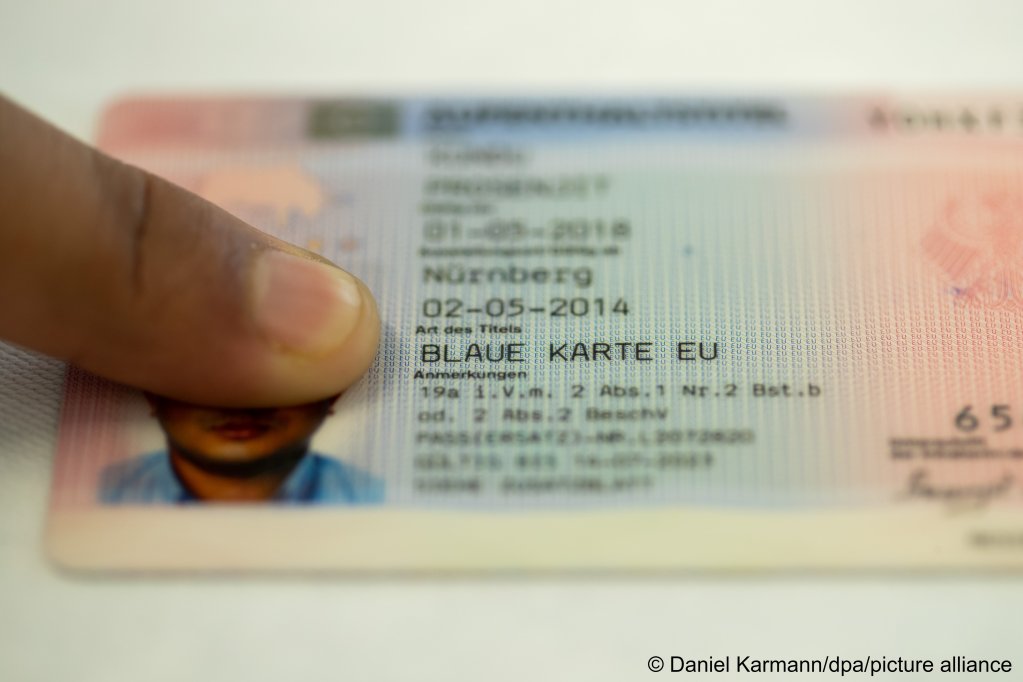 Statistics: Non-EU citizens in the bloc
The European Union has a total population of 447.2 million. Figures from January 2021 show that about 5% of those (23.7 million) were non-EU citizens.
In 2020, EU member states granted citizenship to 729,000 people who were resident in the EU but born outside of it. It can be assumed that most of these people either arrived through legal pathways, or were legitmately able to claim asylum or some form of protection or residency which enabled them to eventually become EU citizens.
The numbers of irregular migrants to the EU has been on the rise in recent years. An EU report presented in October 2022 -- the EU Report on Migration and Asylum for 2022 -- suggested that "irregular arrivals" to the EU via various routes, including the eastern Mediterranean route, the Western Balkans route and the Mediterranean / Atlantic route, had increased.
Moroever at least four million Ukrainians were also helped by various EU countries and have the right to protection and to reside without needing to apply directly for asylum.
Johansson said that "legal migration is essential to our economic recovery, the digital and green transition and to creating safe channels to Europe, while reducing irregular migration."
Last April, the commissioner had announced a streamlining of procedures for the single permit to allow employees applying for it to get both work and residence permits together. She also created a Talent Partnerships to help Member States find the talent and job skills they are lacking.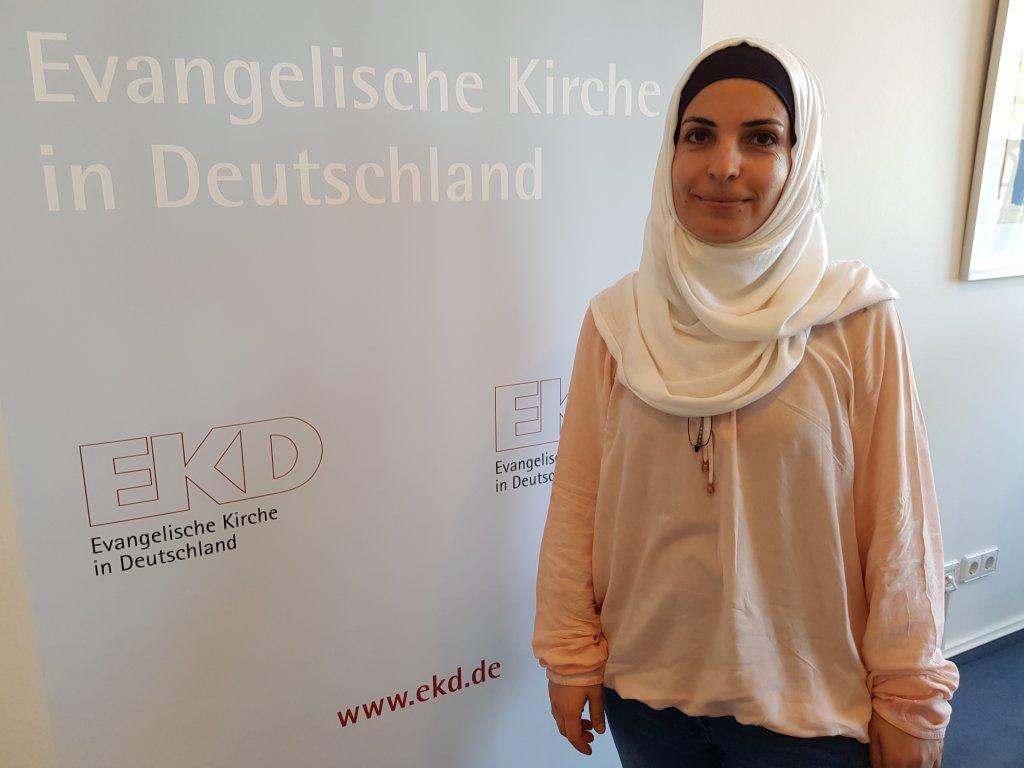 Resettlement
One of those safe and legal routes is resettlement, whereby those seeking protection are assessed in the country where they may have initially fled, and then later flown to an EU country which has pledged to help resettle refugees and asylum seekers.
In September 2022, the International Rescue Committee called on EU member states to "revive and scale up their resettlement pledges for 2023." The IRC called on the bloc to take in at least "40,000 refugees from across regions in need, and pledging a minimum of 8,500 additional places for Afghan refugees."
According to the IRC, as of May 2022, there were over 100 million people forcibly displaced in the world and there will be around 2 million refugees in need of resettlement in 2023. However, globally in 2021, only about 27.7% of those needing a resettlement place were actually resettled.
In 2021, according to the IRC, only one EU country Germany made it into the top five of refugee-hosting countries in the world. The top was Turkey, with around 3.8 million. France was the next EU country that made it on to the top-30 list at place 17 and Sweden at place 26, the rest were mostly poorer countries from the developing world.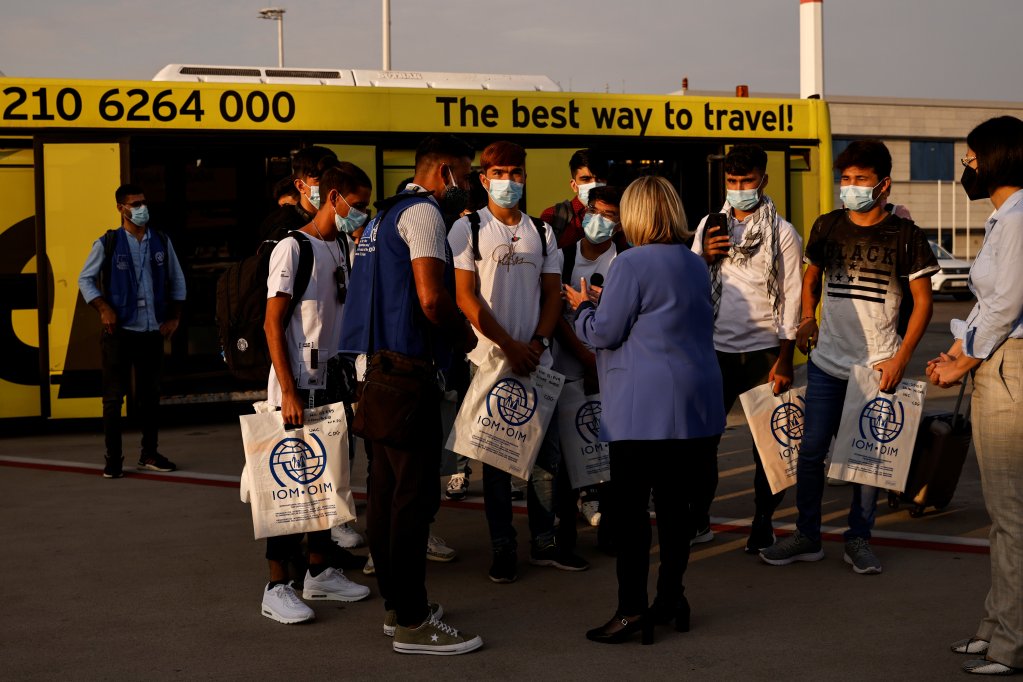 EU 'falling short' on resettlement pledges, says IRC
The IRC said that EU countries were "falling short" on resettlement needs. In 2021, they pointed out that they had resettled 15,660 refugees, which was less than 1.1% of global needs. "At the current pace," declared the IRC, "it would take the EU more than 60 years to meet just half of today's refugee resettlement needs."
By 2021, said the IRC, many EU countries had allowed their resettlement pledges to fall by the wayside. Only 12 were actively operating resettlement programs by 2021, and just ten in 2022. The IRC also claimed that "EU efforts are falling short of states' own commitments, with annual pledged places often not being honored in full nor in time."
For instance, in 2022, member states said they would resettle 20,000 refugees, but by July only 7,240 had actually arrived in the EU. They also pointed out that opportunities for resettlement "are not equal for many groups in serious need." Mostly Syrian refugees were being resettled to the EU from Turkey, the Middle East and North Africa. Other nationalities with equally high needs in these zones were being "left behind," stated the IRC.
Afghans were also in high need of resettlement, with over 250,000 Afghans, mostly in Pakistan and Iran hoping to be resettled. However, according to the IRC, just 4,356 Afghan refugees had actually been resettled across the EU since 2010.
The UN Refugee Agency, UNHCR, estimates that in 2023 around 394,600 refugees along the Central Mediterranean Route and Rwanda will be in need of resettlement. Yet many of those in need of this route in Africa are left behind, stated the IRC.