The EU has promised that it will step up its rate of returns for migrants and asylum seekers who are refused the right to stay in the bloc. On Wednesday, a plane carrying more than 60 Bangladeshi migrants landed in the capital Dhaka.
At an EU press conference this week, EU Home Affairs Commissioner Ylva Johansson and EU Commission Vice President Margaritis announced that they would be stepping up the rate of returns for migrants and asylum seekers who had been refused permission to stay in the bloc.
"To protect the right to apply for asylum, we have to show we are appropriately dealing with those who do not qualify for protection," explained Johansson during the press conference. "We need to have a better cooperation with third countries to improve those rates." One of the partnerships between the EU and "third countries" mentioned by Johansson was the one agreed last year with Bangladesh.
Both Johansson and Schinas also called on member states to work hand in hand with the EU Border Agency Frontex in order to make returns more efficient. Last year, the return rate reached just 21%.
Center for returns
Frontex now has a "dedicated center" for returns, stated Johansson. But some countries were using this cooperation more than others, she explained.
The majority of returns aided by Frontex were going from two EU countries, said Johansson. In answer to a press question, she praised Cyprus as being one of the "best" at working hand-in-hand with the EU and Frontex towards a more efficient returns policy. Greece too works closely with Frontex agents.
In fact, a plane chartered by Frontex landed in the Bangladeshi capital Dhaka on Wednesday, March 15. It was carrying 64 Bangladeshi migrants from several EU countries (Italy with 2, Romania with 9, Czech Republic with 2, France with 3, Malta with 2, Spain with 4, Sweden with 2 and Cyprus with 20), confirmed the Greek Embassy to InfoMigrants.
Those on board, said the embassy, had had "their applications for asylum rejected." "This was the first forced returns operation for Bangladeshi nationals this year."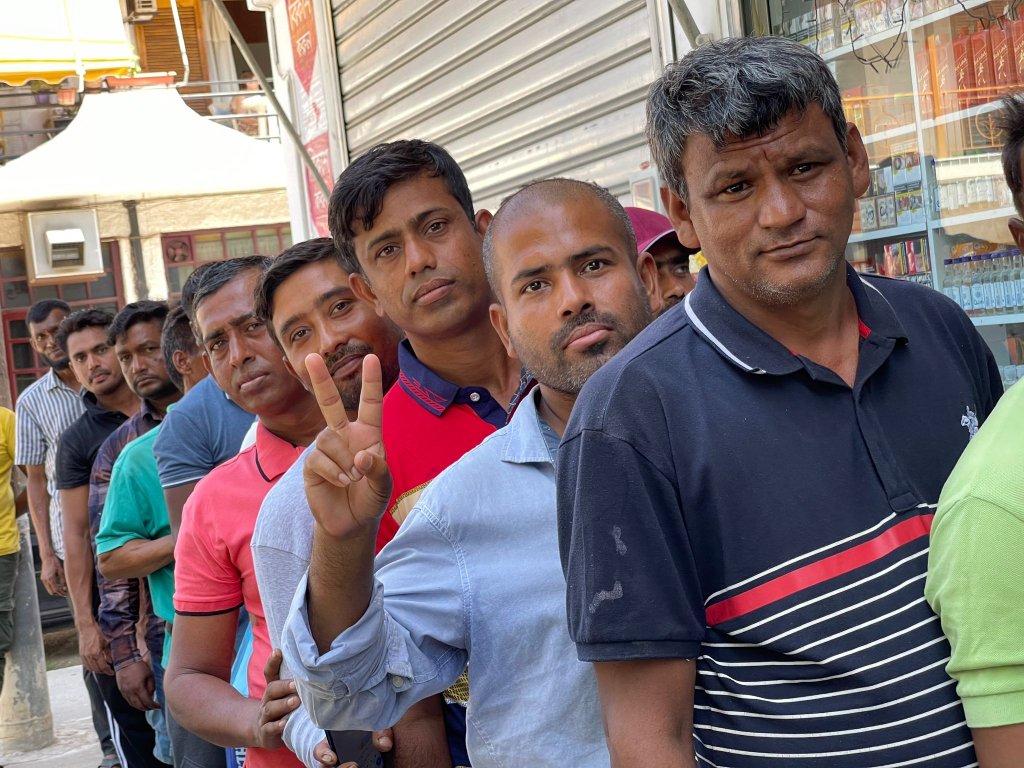 Bangladeshi migrants from several EU countries
Some of the Bangladeshi migrants who were on board the plane spoke to InfoMigrants after landing in Dhaka. They testified that the group were made up of migrants who had been residing in various EU countries, including Greece, Spain, Malta, Italy, Romania, Czech Republic and Sweden.
The group, said one man who gave his name as Tajul Islam, had been in Greece for five years. "I was detained in the Menidi camp in Athens for more than eight months," explained Islam. The camp has become used as a kind of detention center. Several migrants at the center told InfoMigrants the camp was "closed" and they were unable to leave it once detained there.
Last year, the Bangladeshi embassy in Greece confirmed to InfoMigrants that "thousands" of Bangladeshi migrants were being detained in similar camps and were unable to leave the premises.
Mr Islam then said he had been brought to the airport "without being told anything." He said the plane took off from Athens on Tuesday, March 14 at around 3 pm and made a stopover in Cyprus before continuing on its way to Dhaka.
Mr Islam said that he thought there were a total of 63 people on the flight. "Two policemen were present on the charter flight along with one migrant," said Islam, who felt "we couldn't even talk to each other properly, because of the police presence."
'All our mobile phones were taken, our lawyer could no longer locate us'
Another Bangladeshi migrant, Mohammad Fazlur Rahman, told InfoMigrants that he had been in Greece for six years. Mr Rahman said that "within five minutes of being picked up in the car [in Greece] all of our mobile phones were taken and our lawyer could no longer locate us." Mr Rahman confirmed that on arrival in Dhaka, all their mobile phones were returned.
There is a discrepancy in the numbers of Bangladeshi migrants who were deported from Greece. The Bangladeshi embassy told InfoMigrants the number was 20, but Tajul Islam insists it was 26. He also said that he, along with several others, were in the final stages of an application process to legalize his presence in Greece.
In February 2022, Greece and Bangladesh signed an MOU (Memorandum of Understanding) in which Greece agreed to legalize 15,000 Bangladeshi migrants already in Greece, and to bring in 5,000 Bangladeshi seasonal workers each year for the next four years, making a total of 20,000. Under the rules of the MOU, the regularization process started officially on January 11, 2023.
Regulariziation
In order to regularize your status, applicants need:
A Bangladeshi passport with a minimum of two years validity.
Proof that they were resident in Greece before February 9, 2022.
A certificate from the prospective employer. Templates for this are provided by the Bangladeshi embassy.
Around 6,000 migrants have already applied via the Bangladeshi embassy to the Greek authorities. People began receiving their residence permits last week, found InfoMigrants. The residence permit is valid for five years. However, those who receive this type of residence permit are forced to return to Bangladesh for three years. For those already placed in detention centers, like Mr Islam, they were applying through their lawyers, but were in constant fear of deportation.
"I applied for legalization under the new law while in the Menedi camp," Islam explained. "My lawyer was looking into the legal aspects of getting out of the camp. But we were taken to the airport without any information. Our lawyer could not locate my location despite several attempts. Because the Greek authorities did not provide any information." Prior to being taken to the airport, the lawyers of at least four migrants detained at the camp who had initiated the legalization process had been working to get them taken off the list and removed from the camp, so they could reside in Greece legally.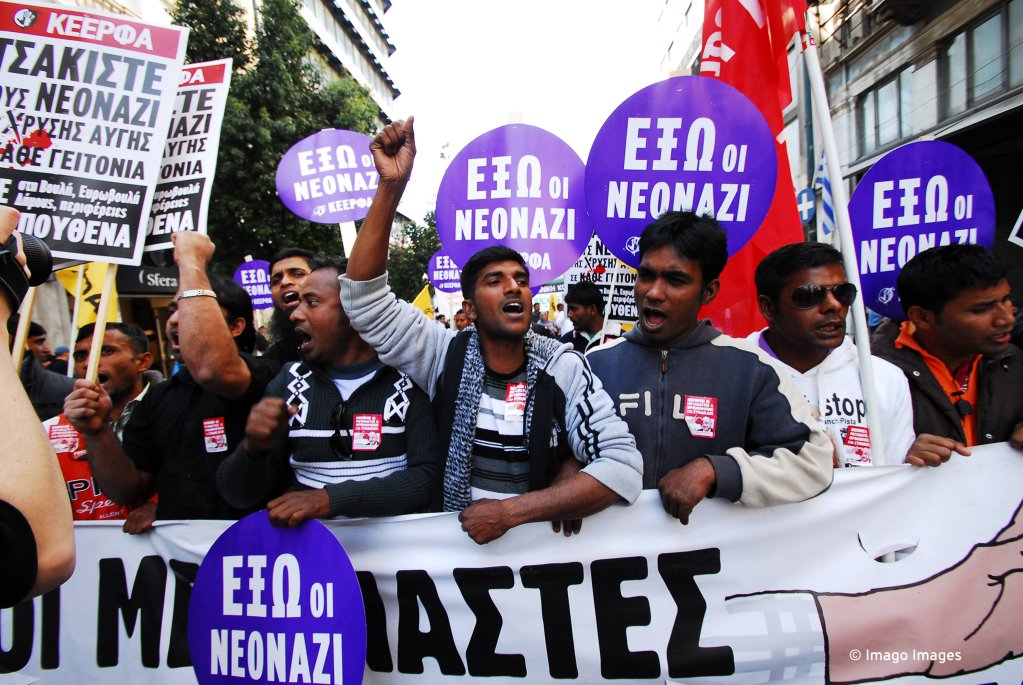 'Forcibly deported'
Mohammad Fazlur Rahman also claims he was "forcibly deported." He said that he had applied for the legalization process in July last year and had received a positive decision on line on the day he was asked to board the flight.
A third Bangladeshi man, Mohammad Zubair, said that "a total of 30 Bangladeshis were taken to the airport from the Menedi camp, but the remaining four were sent back to the camp. Perhaps their lawyers were able to take legal action quickly," he speculated.
Tajul Islam gave his serial number to InfoMigrants to prove that he was on the list of the legalization process. He said that his lawyer had informed him that his legalization process had also been accepted and he would continue to fight his deportation with the help of that lawyer. Using the number, InfoMigrants checked and confirmed with the embassy that not only had Islam applied, but he had indeed received confirmation of his legalziation on the day he boarded the plane.
Questions raised over legalization applications
A deputy at the Bangladeshi embassy in Greece, Mohammad Khaled, told InfoMigrants that "under the EU's joint return operation, the irregular migrants concerned have been sent back to Dhaka from various European countries."
He added that the Greek authorities had said they were sending 20 Bangladeshis back, who all had their own passports, which meant that "prior permission from the embassy [to the Greek authorities] was not required in order to send them back."
Althought the Greek Embassy didn't respond to the details of individual cases, they said in a letter to InfoMigrants: "Regarding the so called "unidentified Bangladeshi nationals", the Greek mission included nationals identified through the Readmission Case Management System (RCMS) platform who had been accepted in advance by the competent Bangladeshi authorities on the basis of the EU-Bangladesh SOPs [Standard Operation Procedure]."
In relation to the claims that some had been sent back while in the process of legalizing their status, or even potentially after having received a positive response to legalization, Mr Khaled told InfoMigrants: "If any of the 'deportees' apply for legalization and get a positive decision, we will take legal action to protect their legitimate rights."
The men who claim they have been returned unfairly told InfoMigrants they would pursue their own legal cases to appeal what they considered to have been an unfair decision. The Bangladeshi embassy told InfoMigrants that they were already trying to help those who had already received a positive notification of their legalization.
Some of those who have been deported fear for their lives. Once inside the detention center, they also suffered several months with no earnings, which made their application process even more difficult. The economic effects on their families, often for whom they are the sole earners, is also difficult now they have been sent back to Bangladesh.
This article was based on one written in Bengali by Mohammad Arif Ullah