Hosts in the UK offering homes to Ukrainian refugees were asked to guarantee a minimum of six months availability. Many of those hosts are now finding themselves unable to continue, leaving some Ukrainian families homeless.
According to a new survey published on March 17, thousands of Ukrainians could be facing homelessness or difficulties finding accommmodation on the private market over the next few months.
That's because many of the host families who offered accommodation under the "Homes for Ukraine" scheme are finding themselves unable to continue with the arrangement beyond the guaranteed six months -- in many cases due to the rising cost of living in the UK.
For other refugees and asylum seekers, the UK government is itself in crisis about the amount of money it spends on hotel accommodation. As a result, it is trying to move asylum seekers currently in hotels in the expensive south of England to hotels some hundreds of miles to the north, where life is a little cheaper. This would risk breaking the networks and bonds those families may already have formed, not to mention disrupting any child's schooling.
With all these schemes coming to an end, and the new ones announced -- for instance to build new houses for refugees or to rennovate houses not yet ready -- many will be forced on to the private rental market, where they will face challenges.
Generation Rent, which calls itself "The national voice of private renters," and a Ukrainian organization Opora carried out a survey with 325 Ukrainian famlilies whose time with host families has ended or was about to draw to a close.
Also read: Terms and acronyms asylum seekers need to know in the UK
High rents, mouldy houses and disrepair
Almost half of the respondents said they had struggled to provide a guarantor when looking for somewhere to rent. 43% said they struggled to bring together enough money for a deposit (which can sometimes represent several months rent up front, plus agency fees).
46% of respondents who were already living in the private sector said they had experienced mould or damp in the houses they rented, and more than half 52% living in private rented accommodation said even though they had reported an issue which needed sorting, the landlord had not fixed the problem.
Another problem which beset Ukrainian trying to rent was having a track record of employment, often important when proving to a landlord or agency that you can pay the sums required of you each month.
One local government worker who helps Ukrainian refugees said that the former host family had offered to act as guarantor and yet the family had still faced problems convincing letting agents to show them properties.
Also read: Administrative hurdles hamper intergration efforts for Ukrainians across Europe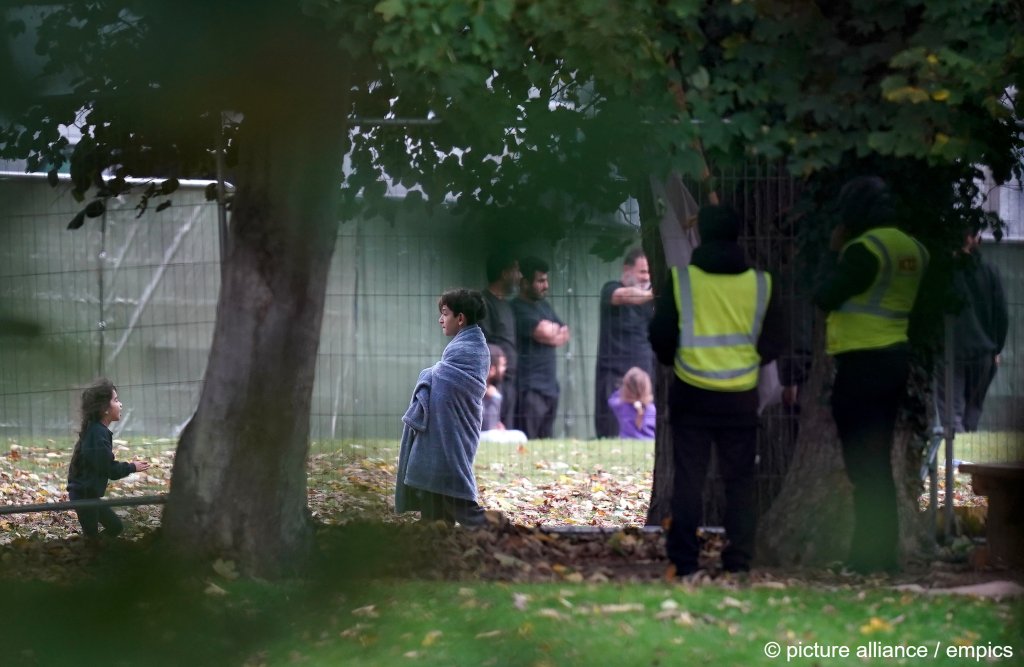 'They immediately refuse and say there are other...tenants'
Another respondent told the survey: "At the moment, the big problem I have got is that my income is not considered sufficient because I work in a school as a teacher's assistant part-time (32 hours a week). My salary is less than the minimum wage and I receive Universal Credit.[State benefits] As soon as the [rental] agency hears about it, they immediately refuse and say that there are other, more financially attractive, potential tenants."
This woman said that the local council had also pledged to "pay six months' rent in advance alongside a security deposit," and yet still she was having problems.
The woman was worried, because when she spoke to the survey (between November 2022 and January 2023), she hadn't been able to find an apartment to rent for herself, her mother and her daughter and she was due to move out from the host family the following week.
Most Ukrainian refugees in the UK are receiving some kind of state benefit. These are described as a "lifeline" by Generation Rent, for those who are attempting to rebuild their lives in a new country. However, many landlords and letting agencies are unwilling to rent to those who claim state welfare.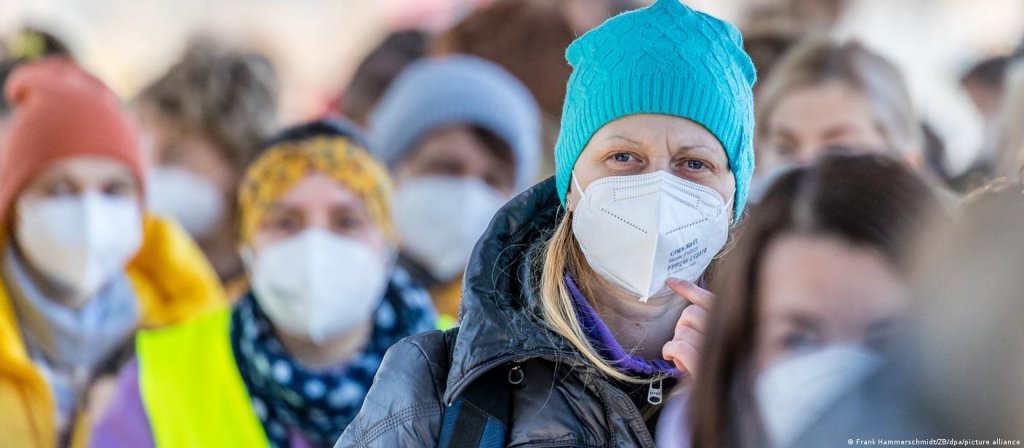 Unable to work full time
The majority of Ukrainians in the UK are women with children. When the children are small, it is often hard for the women to work full-time, even if they might perhaps like to. This makes the cost of housing in most cities in the south of England almost beyond the reach of most.
One woman described her plight thus: "Moving to a new country is already a big stress, and trying to settle in another country is simply beyond human strength, when you are a mother of three children, and your husband is seriously ill and cannot work. It is impossible to find housing, and it is even more difficult to find money to pay for it, a guarantor is a micracle that happens to other people, work is to difficult there is no strength left to live at the end of the day. While there are bombs and rockets at home."
Others complained about discrimination, saying that agents and landlords shut their doors "as soon as they hear an accent, when they see a foreign surname –they simply say that all viewings are booked up for weeks to come."
According to the survey, the number of homeless Ukrainian households is steadily rising. Between February and December 2022, 3,165 Ukrainian households in England were registered as receiving homelessness assistance. 70% of those households include dependent children.
Plymouth: Funding to buy and rennovate homes for refugees
The UK government recently announced that it would make €171 million available to Ukrainian refugees at risk of homelessness.
There is also a €571 million fund to buy or rennovate about 4,000 homes for those fleeing war, including refugees from other countries too, like Afghanistan.
Local councils all across the UK are tapping into this funding to try and create more homes, but these schemes are not likely to be ready before 2024.
On March 16, Plymouth town council, a naval town in the south-west of England on the border of Devon and Cornwall, announced the government was giving it about €1.7 million to buy a total of 16 two, three and four-bedroomed homes. (In the UK, property tends not to be measured by square meters, but by how many bedrooms a property can offer. The assumption is that the greater number of bedrooms, the larger the actual property will be).
These properties are destined for both Afghans and Ukrainians, said a press release from Plymouth Town Council.
Councillor Rebecca Smith, a Cabinet member for Housing and Communities on Plymouth Town Council said to journalists: "Plymouth has a proud history of welcoming people who have fled their homelands, so I am delighted to be able to join forces with [the government and housing association BCHA] for this scheme."
In the press release, the council makes clear that the majority of the money is earmarked to provide minimum two-bedroom homes for Ukrainian families and about a third will go to deliver three homes with a minimum of four bedrooms for Afghan families.
Afghan refugees in the UK -- like refugees from Ukraine -- are also finding themselves faced with problems of having been housed in hotels by the authorities for months on end, and then being moved to other parts of the country. They are attempting to use the private rental market to find accommodation, but prices, prejudice, being recipients of welfare and a lack of employment record or the documents needed to guarantee a property are preventing them from finding anywhere adequate.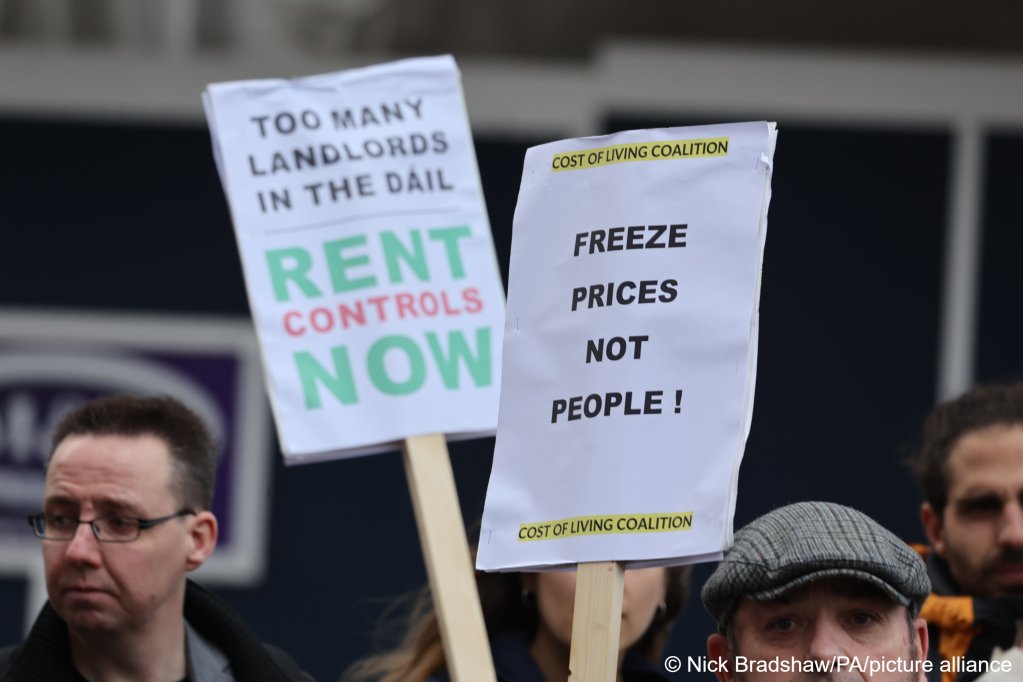 Ireland facing similar problems
And the problem is not just in the UK. Just across the Irish Sea, many of the Irish schemes and state hotel bookings are coming to an end, and the struggle to find new accommodation for refugees and asylum seekers has begun.
On March 16, the Financial Times reported that in Ireland, thousands of tenants would be facing the prospect of eviction from April 1, after the government ended the winter ban on evictions. Irish Taoiseach (Prime Minister) Leo Varadkar, said Ireland falls about 250,000 homes short of the number it actually needs.
Ireland has taken in 58,000 Ukrainians and also gives shelter to a further 20,000 people in need of international protection, said Ireland's Integration Minister Roderic O'Gorman.
Many of these people have been in hotel accommodation in Ireland. But now many hotels are hoping to end the tenancies with the government in order to welcome tourists for the summer.
The Irish government has been appealing to disused sports halls, arts centers and conference rooms so that they can errect camp beds, matresses and sleeping bags to house refugees and asylum seekers in temporary accommodation.
Increase in numbers asking for protection
According to official figures, Ireland has faced a sharp increase in the numbers of people asking for protection. The Financial Times reported that applications in January "lept 234% on the same period last year."
As Ireland celebrates its patron saint on March 17 (St Patrick's Day) the Irish President Michael D Higgins made a point of praising migrants, perhaps in the hope of calming tensions after anti-migrant demonstrations by right-wing groups.
According to the Financial Times, President Higgins said that everyone in Ireland needed to think about St Patrick, because "the story of his life as a migrant ... is a reminder of the resilience and necessary courage of migrants, a reminder too of the contributions that they have made, and continue to make, to the countries they call home."
Ireland itself has long been a country of migration, with many Irish people forced to emigrate around the world over the centuries to escape, famine, economic hardship and conflict in their own country.
*Name has been changed to protect his identity