The EU is watching the political and economic situation in Tunisia closely. The bloc fears that increasing instability in Tunisia could drive up migration towards Europe.
"The situation in Tunisia is very very dangerous," Josep Borrell, the EU's Foreign Policy Chief told a gathering of EU ministers in Brussels. "If it collapses economically or socially then we will be in a situation where new flows of migrants will come to Europe. We have to avoid this situation," he continued.
The EU has asked the foreign ministers of Belgium and Portugal to visit the country, as economic and political unrest in Tunisia grows. Belgium's Foreign Minister Hadja Lahbib and her Portuguese counterpart Joao Gomes Cravinho were instructed to make an "immediate" and "urgent" visit. No dates have been announced.
Last week, the European parliament also expressed "deep concern by the authoritarian direction of President Kais Saied, and his instrumentalization of the socio-economic situation in Tunisia to reverse the historic democracy of the country." The President closed parliament and concentrated most of the powers in his hands in July 2021.
'Tunisia is not a protectorate'
On Tuesday (March 21) the Tunisian president responded, saying that he refused all meddling in his country's internal affairs, because Tunisia was independent and not a protectorate, reported the Turkish government news agency Anadolu Agency.
"We will not give up our independence to anyone," added the president. "Tunisians were imprisoned in jails and sacrificed their liberty so that Tunisia could become free and independent [from French colonial rule]." Tunisia has celebrated its independence day on March 20 every year since achieving its independence from France on that day in 1956.
On March 20 this year, Italy, who has been a close partner to Tunisia for decades, called on the International Monetary Fund (IMF) to release a $1.9 billion loan to Tunisia because it feared that the lack of liquidity in the country could further destabilize the country and lead to even greater numbers of migrants departing towards Italy.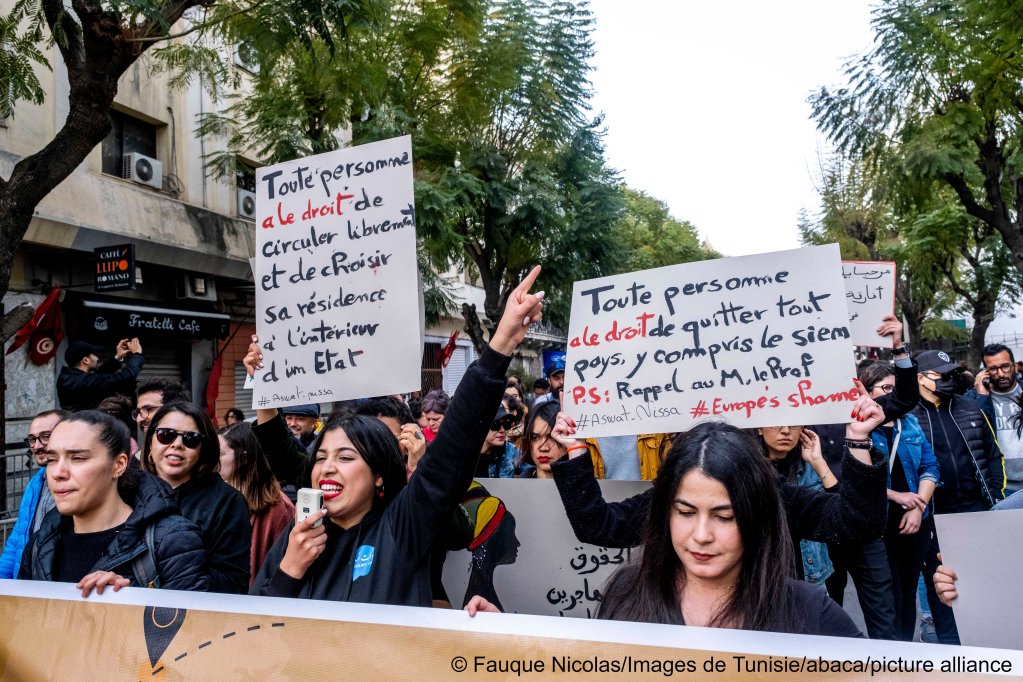 Tunisia and Italy
Italy's foreign minister, Antonio Tajani, told the news agency Reuters that the IMF should "intervene quickly with economic and financial support for the stability and growth of Tunisia." Just last week, Tajani had warned that the situation in Tunisia was becoming complicated. He told Sky 24 that Tunisia needed that support because it was a place "from which migrants are increasingly departing."
Since the beginning of the year, over 20,000 migrants have reached Italy by sea. When Tunisia has suffered previous political and economic crises, the numbers of both Tunisians and foreign citizens departing from Tunisia have increased.
Recently it was reported that Tunisia had surpassed Libya in the number of boats departing its shores to reach Italy. Figures updated on March 20 from the UN Refugee Agency UNHCR showed that since the beginning of the year 12,134 migrants reaching Italy by sea had departed from Tunisia, whereas 7,431 had departed from Libya and about 693 from Turkey.
Privileged partnership
Tunisia is just one of the "southern partners" with which the EU has strategic and structural deals. Controlling migration is one of the important parts of those agreements. In 2022, the European Parliament described Tunisia as having been provided with "political financial and technical support to help it transition to a democratic country" following the 2011 Jasmine revolution.
In 2012, Tunisia and the EU established a "privileged partnership" and a detailed "action plan." In return for a visa agreement, Tunisia has also signed up to a readmission agreement, meaning that it would take back any citizens deemed to be in the EU without the correct permissions or papers. Trade and development projects are also numerous, and reinforced with extra bilateral agreements between Italy and Tunisia.
In May 2021, the EU Emergency Trust Fund for Africa (EUTF) offered support to Tunisia worth around €91 million. This included "accompanying Tunisia in the implementation of the priorities of its National Strategy on Migration."
That strategy includes "mobilizing Tunisians abroad for investment in the country; providing social and economic reintegration services to returning migrants; supporting young Tunisians prone to migration in regions most affected by emigration; supporting the national governance on migration; supporting Tunisia in the development of an integrated border management system; and supporting Tunisia in the protection of vulnerable migrants and refugees."
Additional EU money for Tunisia and North Africa
This week, ahead of a European Council Meeting scheduled for March 23 and 24, European Commission President Ursula von der Leyen wrote that the EU was ready to mobilize an additional €110 million for North African countries, including Tunisia, to prevent people risking their lives by crossing the Mediterranean on small boats, reported the EU Observer.
According to that portal, von der Leyen emphasized that this sum comes in addition to €208 million already announced for 2023, which is "earmarked for voluntary return, anti-smuggling cooperation, equipment and training."
Von der Leyen and Home Affairs Commissioner Ylva Johansson, as well as French and Italian ministers, are planning a trip to Tunisia too, although the EU Observer says no date has yet been set.
These ministerial visits are meant to help pave the way for more operational partnerships with both Tunisia and Egypt, another recent source of migrants and a jumping off point for those seeking to cross the Mediterranean. The EU hopes to help both countries "beef up their police and security apparatus," reported EU Observer.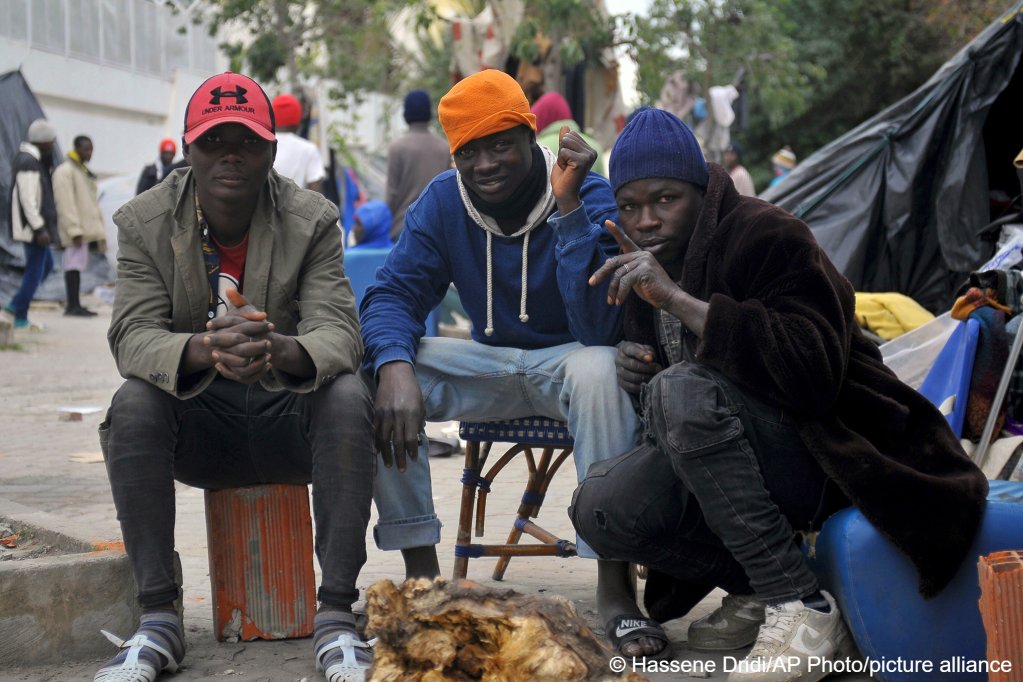 Fears of becoming a hotspot?
Although Tunisia has cooperated with many of these initiatives to date, the EU Observer notes that so far it has refused to adopt the Asylum Act, which was drawn up in conjunction with the UN Refugee Agency UNHCR.
An expert in migration law, Thomas Spijkerboer, from the Vrije Universiteit Amsterdam, told the EU Observer that this may be because "Tunisia doesn't want to become a hotspot," and be under pressure to take back people rescued in the Mediterranean.
The nationality of migrants who reach Italy by sea changes frequently. Currently though, Ivorian nationals account for the most numerous group of migrants to reach Italy. This, said a recent report in the British newspaper The Times, could have been fuelled by comments made by the Tunisian President that sub-Saharan residents in Tunisia were helping to fuel a crime wave. His comments sparked both attacks on the sub-Saharan community as well as protests in support of them.
According to the Middle East Monitor (MEMO), following those attacks many more Ivorian migrants sought to pay for a passage on a fishing boat towards Italy. Sub-Sahran African migrants often had to buy their own fishing boat as Tunisian smugglers refused to travel with them, worrying they would be easily recognizable as smugglers to the Italian authorities, MEMO writes, adding that migrants were paying about €890 per person for passage on the boat.
Dube Aboubakar, an Ivorian DJ in Tunisia who runs a Facebook page for migrants, told MEMO that more and more Ivorians are hoping to leave Tunisia, "first because of the weak economy, and then because of the President's speech." More than 3,000 Ivorians have arrived in Italy so far this year, according to figures published by the Italian government and UNHCR.