In an urgent bid to fill its labor shortage, the German government simplified the regulations for employing non-EU nationals through the Immigration Act for Skilled Workers. Here are some other laws and services that protect migrant workers' rights.
An estimated 400,000 foreign workers per year are needed to fill in Germany's labor shortage in the skills crafts sector, metal and electrical industries, healthcare, and the STEM disciplines of technology and mathematics. 
More than 50% of companies view the shortage of skilled workers as the biggest threat to sustaining their business operations. 
In March 2020, the government passed the Immigration Act for Skilled Workers and simplified the legal regulations for people from non-European Union countries to live and work in Germany. 
Foreign nationals who have made Germany their place of work and residence cite protection against labor exploitation and discrimination as concerns they continuously face. 
In a study commissioned by the German Institute for Human Rights, 28 foreign workers, including both European Union and third-country nationals, identified their lack of knowledge of workers' rights and the language barrier as factors that made them vulnerable to precarious working conditions and exploitation. 
When not addressed, these factors compound and often lead to other side effects of exploitation such as incurring debt because of delayed or denied wages or lack of time to learn the language due to extreme working hours. Overall, these factors enable a vicious cycle of further exploitation. 
This article lists laws and policies that protect migrant worker rights and includes the names of government offices with the mandate to help migrants understand what their rights are under the law and what services are available for assistance.
Laws and policies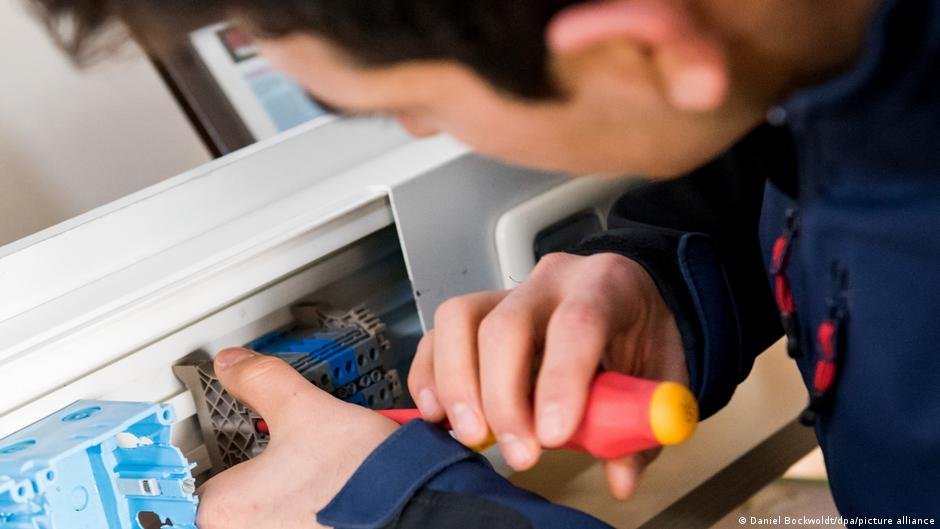 The Minimum Wage Law (Mindestlohngesetz) 
A minimum wage of €12.00 per hour gross (before taxes and other charges) is mandatory for employees aged 18 and above.
This includes seasonal workers, no matter what country they are from. 
The Federal Employment Agency (Bundesagentur für Arbeit) offers the sample: Fixed-term contract of employment for seasonal agricultural workers to inform workers about what stipulations should be included in a work contract. The same document is also available in Romanian, Ukrainian, and Georgian through the agency's download center. 
Workers not covered by the minimum wage law include apprentices, individuals working in job-promotion schemes, long-term unemployed people in the first six months after reentering the labor market, and self-employed individuals. 
Additionally, workers transiting through the country, such as truck drivers, are not covered. 
Hours of Work Act (Arbeitszeitgesetz, ArbZG) 
This law defines the maximum legal duration of a workday and regulates breaks and rest periods. According to the Hours of Work Act, work time is legally limited to eight hours a day and six days a week, for a weekly maximum of 48 hours. 
Protection of workers' rights in the meat industry 
The law protecting workers' rights in the meat industry has been in place since 2017. However, after COVID-19 outbreaks in meat processing facilities exposed deplorable working conditions, stricter regulations governing the meat industry were passed. 
The regulations passed in 2020 prohibit the use of subcontractors to hire workers in the meat industry to prevent large meat corporations from delegating responsibility for employee welfare to subcontractors.
The law also bans the use of temporary workers in slaughterhouses. This does not apply, however, to companies with fewer than 50 employees. 
General Equal Treatment Act (AGG) 
The General Equal Treatment Act protects against discrimination or treating one person worse than another person because of their race, ethnic origin, gender, disability, religion, belief, or philosophy of life, age, or sexual orientation.
According to the Federal Anti-Discrimination Agency "Discrimination Experience in Germany study" nearly one in three respondents reported having experienced discrimination. 
Acts of discrimination are reportedly encountered in the workplace, in housing, and even going to the club. 
Apart from conducting regular research to monitor how discrimination is experienced in Germany, the Federal Anti-Discrimination Agency also offers free confidential counseling.   
Other resources
This website has a helpful listing of labor laws and policies that govern different types of employment such as part-time work and on-call jobs.
The Thomson Reuters Practical Law website also gives an overview of employment and employee benefits in Germany. 
Easing integration and adjustment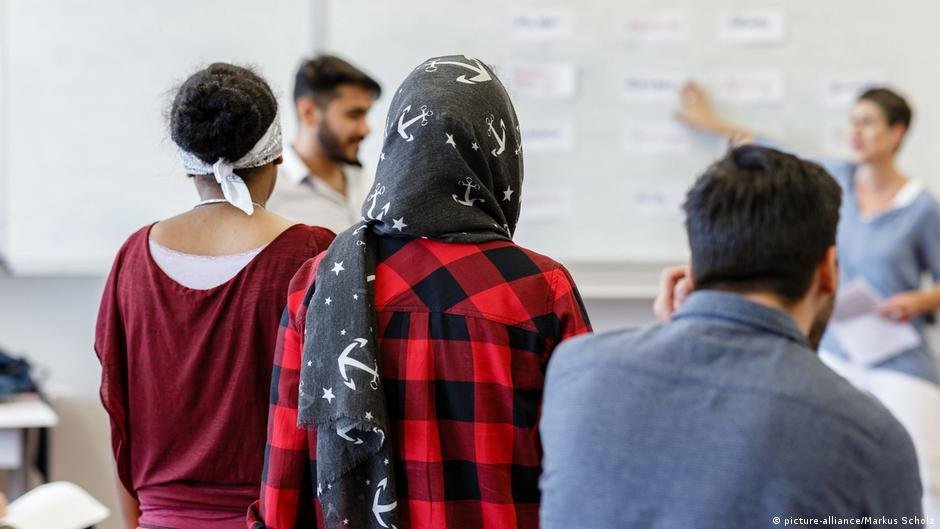 Recognizing the value of attracting people with a migrant background to the labor force by offering support, the government also provides services meant to help migrants iron out the hard edges that come with the everyday adjustment to a foreign country. 
Migration advice service for adults (MBE) 
The MBE Advice Centers, located in many cities in Germany, offer free migration counseling to help adult immigrants navigate issues such as finding housing or health insurance.
MBE advisors can help you devise a plan to manage everyday life in Germany by pointing you to support programs such as state-subsidized integration courses or other local integration schemes. 
Check for the MBE Advice Center nearest you here. Visit the MBE website for more information about the services offered here.  
This page of the MBE website has a helpful listing of other organizations that offer migration counseling. 
Working and living in Germany hotline 
Phone: +49 30-1815-1111 
Hours: Monday to Friday, 9:00 a.m. to 4:00 p.m. CET 
This helpline jointly operated by several government ministries concerned with migration, employment, and economics offers advice in both German and English on: 
job search, work, and careers 
recognition of foreign vocational qualifications 
entry and residence 
learning German