Amnesty International has released its report on 2022, focusing on Russia's war of aggression on Ukraine and the crackdown on protests in Iran. But the situation in Myanmar has also raised concerns.
"In 2022, more people worldwide were on the run than ever before. At the same time, millions took to the streets for their rights. People flee and protest because their lives are threatened, because they are oppressed, persecuted, and disenfranchised, and because their human rights are violated," said Markus N. Beeko, the secretary general of Amnesty International's branch in Germany. 
Beeko's figures are alarming: Amnesty International documented war crimes and crimes against humanity in 20 of the 156 countries surveyed, including some committed by Russian forces in Ukraine. In 62 countries, governments restricted freedom of assembly, association, and expression. And in 79 countries, activists were arbitrarily detained, many of them tortured and abused.
But there are plenty of developments that give cause for hope, according to Beeko. "The courage and perseverance of the people who are taking to the streets for freedom and justice, in Iran, Peru, Georgia and elsewhere, is impressive," he said.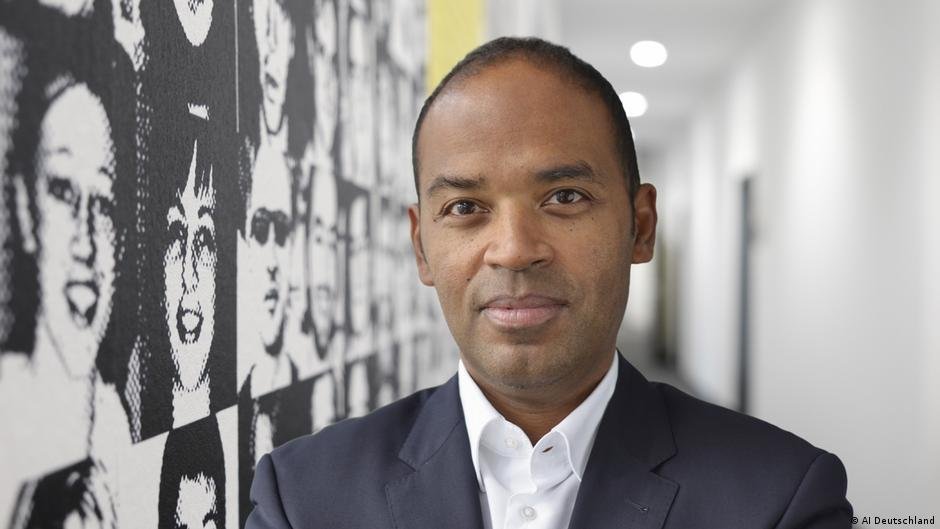 "It's also a positive development that states have taken in millions of refugees from Ukraine unbureaucratically," he added. "Moreover, with investigations into human rights abuses in Syria, Myanmar, Ukraine, and Iran, the international community is showing that it wants to hold those responsible accountable."
Russian aggression violates international law
Whether Russian President Vladimir Putin will ever have to answer to the International Criminal Courtis open to question, but it appears that Russia's war against Ukraine would provide enough material for its own Amnesty International report.
"Russia's invasion of Ukraine is a blatant violation of the United Nations Charter, an act of aggression and a crime under international law," said Janine Uhlmannsiek, Europe and Central Asia desk officer at Amnesty International in Germany. "Amnesty International investigators have documented numerous war crimes and crimes against humanity committed by Russian forces."
Uhlmannsiek lists among these the indiscriminate attacks on residential areas, hospitals, and schools by the Russian military and the use of indiscriminate weapons such as banned cluster munitions, which have caused thousands of civilian casualties. Amnesty said there have also been crimes such as torture, sexual violence, and unlawful killings, and the deportation of large numbers of civilians to Russian-occupied territories or to Russia.
"In one case documented by Amnesty, an eleven-year-old boy was separated from his mother. We have also documented cases of unaccompanied children being taken from Mariupol to Donetsk," says Uhlmannsiek, referring to parallel policies in Russia: "In the case of children who are either considered orphans or without parental care, the procedure to obtain Russian citizenship has been accelerated. This is to facilitate the adoption of children by Russian families."
All of this, she said, is a deliberate systematic policy, and part of a comprehensive attack on Ukrainian civilians. The same goes for the use of violence against women, and systematic rape, which is always a feature of armed conflicts.
"We were able to talk to a woman who was raped several times by Russian soldiers. The war of aggression has a serious impact on women, girls and marginalized populations in Ukraine and puts their psychological, physical, sexual and reproductive health at risk quite enormously," said Uhlmannsiek. "At the same time, the war also increases the risk of gender-based violence and exacerbates the risk of exploitation."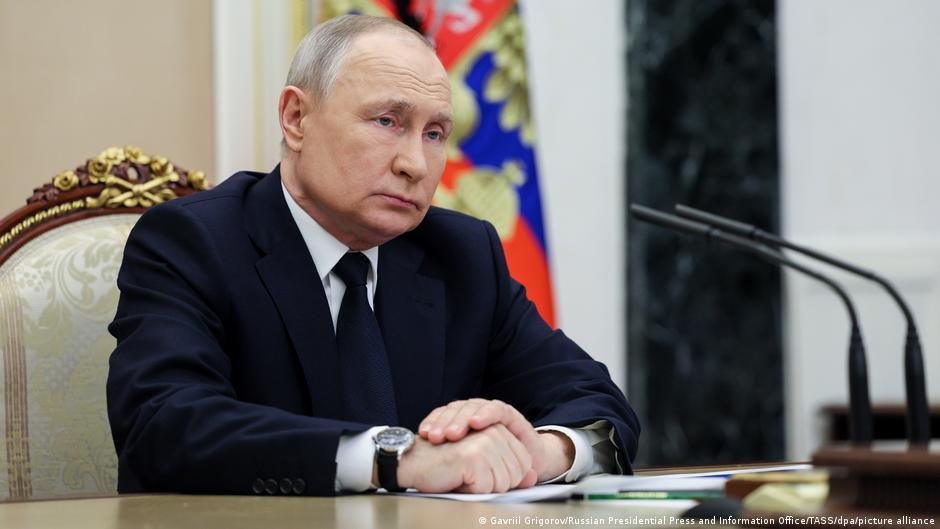 Russia: Brutal repression of protesters
The human rights situation in Russia itself, already dramatic before February 24, has worsened over the past year, Amnesty said. The government has been relentless in its crackdown on those who oppose the war or report on it independently. Amnesty International counted more than 100 criminal cases on charges of discrediting and at least 180 for knowingly disseminating allegedly false information.
"They face heavy fines and up to 15 years in prison. Last year, in March 2022, new laws were rushed through that criminalized the discrediting of the Russian armed forces and the dissemination of alleged false information about the armed forces," says Uhlmannsiek. "In its efforts to conceal the true extent of the destruction caused by the invasion of Ukraine, the Russian leadership is really cracking down on critical voices and on independent media."
Iran: More protests despite repression
As well as Russia's war on Ukraine, Amnesty International's annual report is focused on the human rights situation in Iran, particularly following the violent death of 22-year-old Kurdish woman Jina Mahsa Amini in September 2022. Amini was arrested for allegedly not wearing her headscarf correctly, and her subsequent death in custody sparked a wave of protests throughout the country that still continues.
The mullahs' regime responded with brutal violence over the past few months. "We saw another significant deterioration in 2022 in terms of the number of executions, torture and arbitrary arrests," Amnesty Middle East specialist in Germany Katja Müller-Fahlbusch told DW. "At the same time, we have seen a unique awakening. The courage with which Iranians are fighting for their freedom and their human rights, against all odds and against all state violence, even after six months, is impressive."
Amnesty's report found that the Iranian regime has not shrunk from arresting, torturing and raping children and young people. According to Müller-Fahlbusch, this too is a systematic plan aimed at intimidating their families and preventing them from protesting in the streets. The death penalty and even public executions have also formed part of this strategy.
"Between the arrests, the show trials, the death sentences, and the executions in four cases so far, it took only a few weeks at a breathtaking pace," said the Amnesty expert. "There are no rule-of-law standards and no regulated procedure, it is solely a means to stir up fear."
Müller-Fahlbusch fears that this violent suppression will continue this year, arguing that state authorities in Iran have for decades only employed one means: That of violence and the systematic violation of human rights. But she predicts that the protests of a society that no longer allows itself to be divided will also continue, which is why the international community must show solidarity, she said.
"In the case of Iran, publicity and public pressure provide protection," she said. "Quiet diplomacy, for example in the case of imprisoned dual nationals, does not help. What helps is public pressure, because the publicity created makes the crimes of those in political power visible. And this in turn raises the price for the Islamic Republic of Iran in this very, very cynical game."
Myanmar: Military responsible for war crimes
The human rights organization is also concerned about the situation in Myanmar, where the military seized power on February 1, 2021. Since then, Amnesty International has documented extensive human rights violations, including war crimes and possible crimes against humanity. The rulers used indiscriminate and targeted ground and air attacks against civilians, looting villages and burning them to the ground.
Thousands are believed dead, 1.5 million displaced and 13,000 people still imprisoned in inhumane conditions. In addition, Amnesty has documented four executions, plus at least 100 death sentences. Unfair trials were as much a part of everyday life as the routine use of torture during detention, the report found.
Ethiopia: Targeted attacks on civilians and mass killings
In East Africa, meanwhile, Amnesty International has welcomed the peace agreement between the Ethiopian and Tigrayan governments, though it is worried that the processing of war crimes does not play any role in the peace process and that the Ethiopian government may want to prevent it.
Amnesty's research found that all parties to the conflict in northern Ethiopia have committed human rights violations, including war crimes, massacres, looting, and sexual violence. Hundreds of civilians have been killed in Tigray by air strikes by Ethiopian security forces and the Ethiopian government has blocked food aid to Tigray, possibly using hunger as a means of warfare.
In response to all these abuses, Amnesty International has called on Berlin to condemn these offenses, to strengthen civil society and to advocate for the release of journalists and human rights defenders, as well as to demand that human rights violations be dealt with.
This article was originally written in German.
Author: Oliver Pieper
First published: March 28, 2023
Copyright DW - All rights reserved
DW is not responsible for the content of external websites
Source: dw.com