After three rescue operations in the Central Mediterranean, 161 migrants disembarked from the Life Support in Ortona, central Italy, this week. The NGO operating the ship criticized Italy's recent policy of assigning ports further north in the country for disembarkation, and shared testimonies from rescued migrants.
The Life Support rescue vessel disembarked 161 migrants and refugees in Ortona on Tuesday (March 28).
After a stop at the Villa Caldari sports complex in Ortona, the migrants were shuttled to reception centers in the area. Half of them remained in the local region of Abruzzo, distributed between all four of the provinces. The other half were moved to centers in the neighboring Marche and Molise regions.
More than a third of rescued migrants were children
Among the rescuees who disembarked on Tuesday were 61 children -- most of whom were unaccompanied, including children as young as six. There were also 26 women among the arrivals -- including three who were pregnant.
The rescued people primarily originated from sub-Saharan African countries, according to Emergency, the non-governmental organization (NGO) operates the ship. Specifically, the organization said that they were from Burkina Faso, Cameroon, Chad, Congo, Ivory Coast, Eritrea, Ethiopia, Gambia, Guinea, Liberia, Mali, Mauritania, Niger, Nigeria, Senegal, Somalia, South Sudan and Sudan.
The crew of the Life Support had reportedly rescued them from three different boats on March 24 and 25:
78 people were rescued from a 12-meter dinghy which was taking on water after leaving from Zwara, Libya
38 and 45 people were rescued from two iron boats which had both left from Sfax, Tunisia and had then suffered engine problems
Emergency: Why not go to Sicily?
In their statement on the disembarkation in Ortona, Emergency criticized the Italian government's policy of assigning NGO-run ships ports which are located further north in Italy immediately after their rescue operations.
"Compared to the time it would have taken to reach closer ports, like in Sicily, arriving in Ortona meant an additional two days of sailing. International law stipulates that they should have been taken to a place of safety as soon as possible. Life Support could have already been on its way back to international waters to save more lives," said Emanuele Nannini, the program coordinator of the latest Life Support mission.
She continued: "We want to return to the Mediterranean as soon as possible, making ourselves available to the competent authorities at sea. During this last mission, we received many reports of boats in trouble in the Mediterranean and especially on the Tunisian route."
Crossings to Italy from Tunisia and overall increasing
Nannini said that Tunisia was becoming more and more dangerous for migrants and refugees living there: "We witnessed the effects of Tunisia's recent policies towards foreigners on its territory and the serious economic crisis that is afflicting the country. On board, the survivors told us how Tunisia risks becoming the new Libya: arbitrary arrests and police violence, armed robberies without anyone intervening, houses set on fire because they are inhabited by foreigners," she said.
Data from the UN refugee agency UNHCR shows that many more migrants have crossed the Central Mediterranean so far in 2023, compared to early 2022, and that arrivals from Tunisia in particular have gone up.
There were 26,847 people who arrived this way so far this year, according to a UNHCR fact sheet from March 26. At the same point last year, that number was 6,440.
At least 15,340 people who set off from Tunisia have arrived in Italy thus far in 2023, compared to 10,315 from Libya, in addition to roughly 1,000 from Turkey and about 200 from Algeria.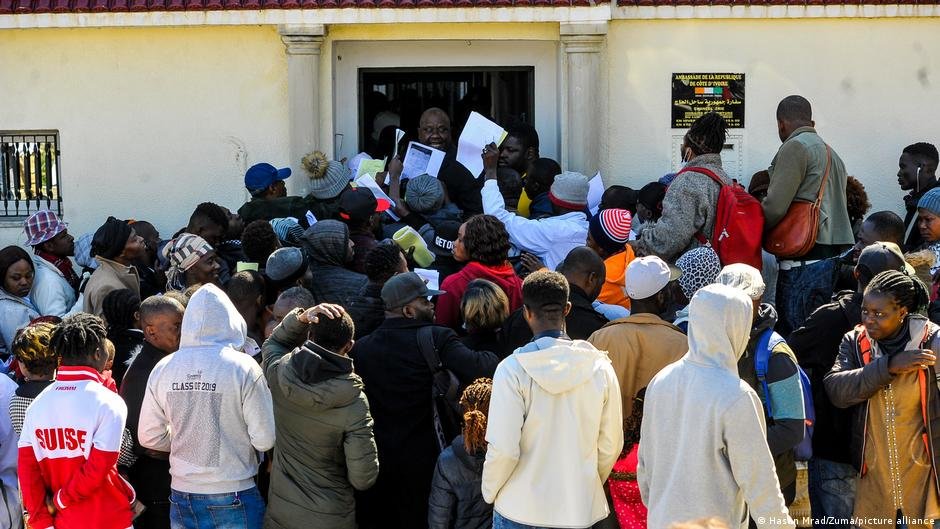 Migrants from Ivory Coast have been the largest national group among sea arrivals in Italy since the start of 2023, accounting for 17%. The second largest group have been Guineans (16%). Both of those nationalities make up a significant share of the foreign population living in Tunisia.
Read more: Why is the Tunisian president going after sub-Saharan migrants?
Migrants tell their stories
Emergency also shared what they said where accounts from migrants rescued in the latest operation, drawing a dire picture of the situation in the Central Mediterranean, Tunisia and Libya.
One rescued woman reportedly described a rapid deterioration of the situation for migrants to Emergency as follows: "I lived in Tunisia for five years, making an honest living, until it became a really dangerous place. The locals started throwing stones at us in the streets, threatening us with weapons to take our money and phones, burning our houses, not paying us at work or firing us on day to the next.
"The law in Tunisia is not the same for everyone, human rights are not respected. I still have friends left in Tunisia who are currently in prison without having committed any crime. How can you stay in a country where you are afraid to even leave your house?"
A woman from Ivory Coast reportedly told rescuers: "I am 45 years old, and I suffer from hypertension. [...] I spent three days at sea, without drinking or eating, without being able to use a toilet, under the scorching sun and in the night cold. When you rescued us, I had petrol spilling from the canisters all over my body. I could not walk, could not stand. They had to carry me."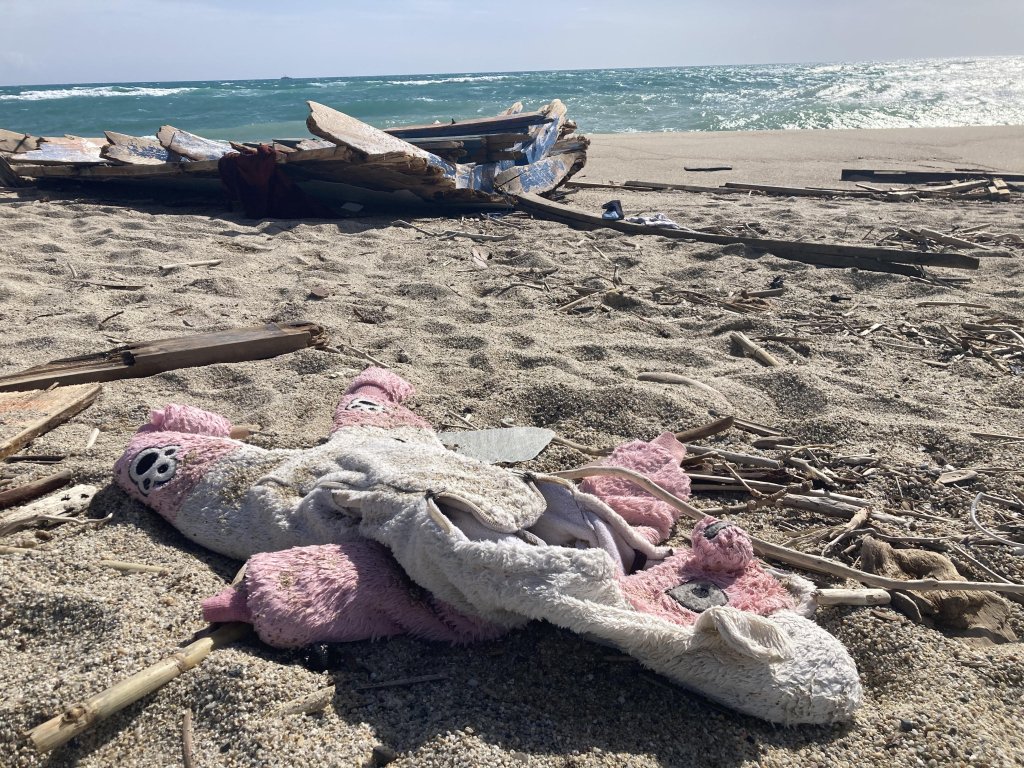 A man, also from Ivory Coast, reportedly recounted to Emergency that he had been "at sea for three days. We encountered many fishing boats, but the fishermen told us they could not let us board their ships because they risked criminal charges. They would have called for help. When we saw your ship, we understood that you would not let us die."
One rescued migrant told Emergency workers that she had witnessed extreme violence while in Libya: "Me and my four-year-old granddaughter, whom I looked after at the time, were in prison in Libya for a year. They beat me all over my body. I still have the scars. Every night they chose a woman to rape. Luckily, they never chose me."