Afghan refugees currently living in hotels in the UK have been promised "greater support" and more settled housing. But some refugee charities fear families may be left homeless if the government ends hotel accommodation.
Around 8,000 Afghan refugees who arrived in the UK following the Taliban takeover in August 2021 are still residing in hotels or "bridging accommodation." Eighteen months later, the government has announced they will be offered "greater support" to move into settled housing.
The government says about 17,000 people have so far arrived in the country via the Afghan Citizens Resettlement Scheme (ACRS) and the Afghan Relocations and Assistance Policy (ARAP).
And around 9,000 people arriving under the two schemes have already been helped to find settled accommodation, but 8,000 are still living in 59 different bridging hotels around the UK.
Government aims to reduce high hotel costs
The costs of housing those 8,000 people in hotels is around €1.13 million a day (£1 million), according to a government press release. In future, the government says Afghans arriving under one of the schemes "will go directly into appropriate accommodation in order to successfully integrate into their new homes and have the stability that comes with a permanent place to live."
Minister for Immigration Robert Jenrick said that although "bridging hotels are safe and secure [they] were never meant for long-term living." He recognized that being housed in hotels made it difficult for families to put down roots in the UK.
In order to fund the new project, the government is setting aside a package of £35 million (about €39 million) for local authorities which "will go towards increasing the level of support available and overcoming key barriers in accessing the housing system and employment."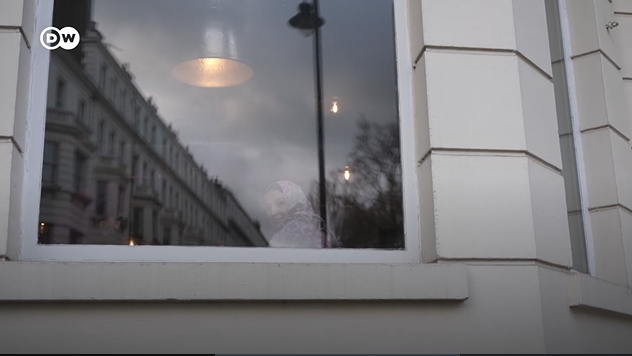 'Operation Warm Welcome'
The money comes in addition to the support already available to those on the ACRS and ARAP schemes, which includes access to welfare and the right to work, as well as access to public services.
As part of the 'Operation Warm Welcome' scheme, local councils in the UK have received allocation for £20,520 (€23,320) per Afghan refugee over the next three years. This funding is to help beneficiaries enrol in education, find work and integrate. An additional £10 million (€11.3 million) in the first year and £5 million (€5.6 million) in the second year and £2 million (€2.2 million) in the third year had already been allocated for accommodation costs, reported the BBC on March 29.
New builds and renovations
Some of the homes will be existing public housing identified by the budget of the Department of Levelling Up, Housing and Communities, which is responsible for creating growth and employment in local areas. The department will also help to fund new builds and renovations which are expected to be ready to live in by 2024 at the earliest.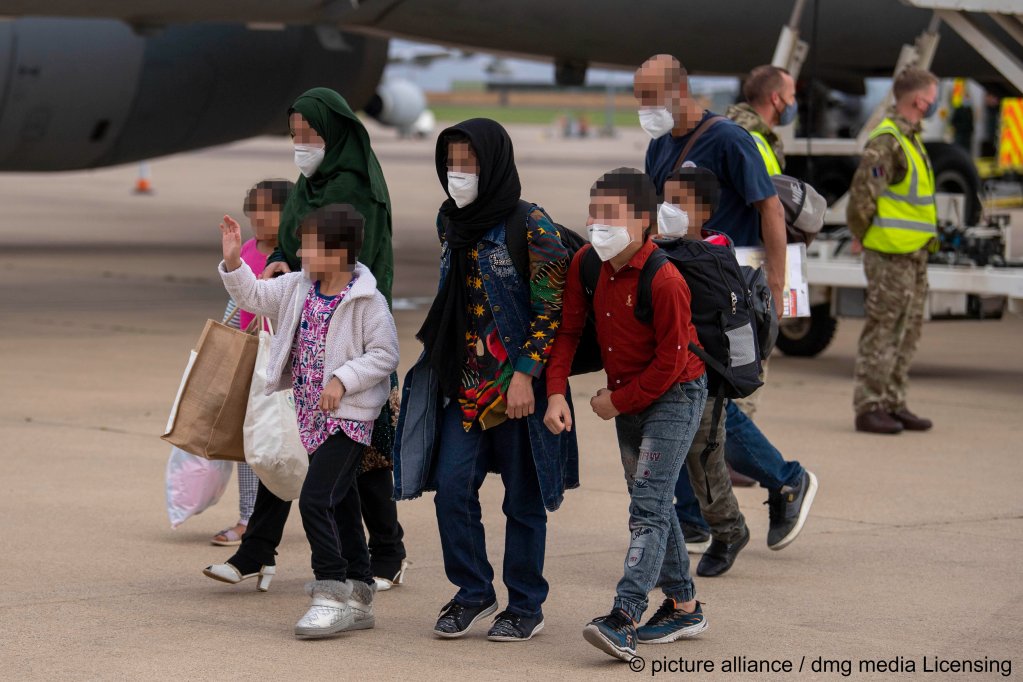 Minister for Veterans' Affairs Johnny Mercer said that the government's "commitment to the people of Afghanistan is unwavering, and our new plan, complete with new funding, will speed up the resettlement of Afghans into suitable, long-term housing so they can successfully make Britain their home and find the certainty that brings."
The government is also partnering with private enterprise, including the country's largest housebuilders Barratt Developments and local authorities across the UK.
Families divided
Afghan families will be offered houses in locations including Bedfordshire, Kent, Somerset and Shropshire. Some of the areas are a long distance from metropolitan centers where they were previously accommodated in hotels, forcing families to seek new jobs and adjust to new schools and communities.
The BBC has been following the progress of some of the Afghan families since they arrived in the UK. Last August, it reported on one family that had been split up into various different hotels around the country.
The Koofi family had fled Afghanistan after the mother, Maryam, became a Taliban target because she was a politician. Initially, the family was housed together in a hotel in Yorkshire. However, after almost a year in that hotel, they were asked to leave.
One of the daughters, Marwa, who had been due to start a degree at King's College in London, was sent to a hotel in West Sussex, more than 110 kilometers away, with one of her brothers. Her other brothers were sent to a hotel in Manchester and one sister was given a place in a hotel in Leeds, reported the BBC.
"It's very hard for me to be away from my family. It was upsetting for us," Marwa told the broadcaster. "To be honest, I couldn't stop my tears."
Risk of homelessness
Some of the new homes are being proposed in rural areas with poor public transport infrastructure, making them less attractive for Afghan families without a UK licence or access to a car.
Charities and organizations supporting refugees say some families have refused to relocate, increasing the possibility that they could remain homeless once they are forced to leave the hotels.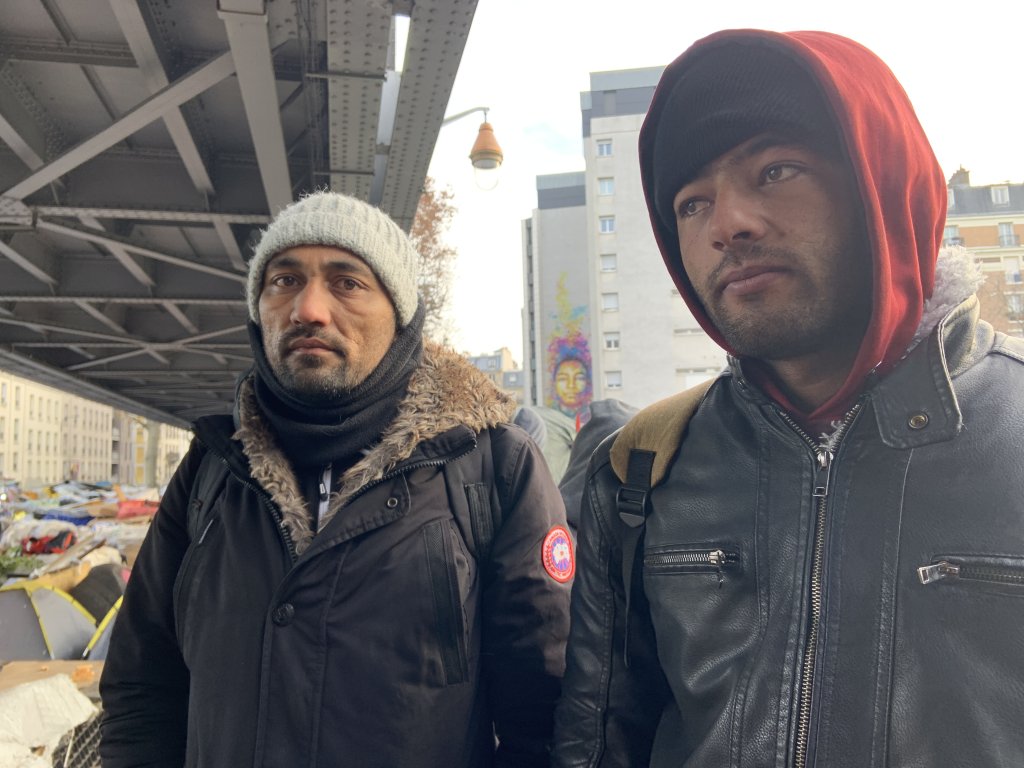 The UK Refugee Council said it was "deeply concerned" by the plans. The CEO, Enver Solomon, said he did not think this was what was meant by the promise to extend a "warm welcome" to Afghan refugees.
Speaking on ITV news, he added that "hotels are not the right place for refugees to live, but the fact that thousands of Afghans have been left in them for months on end is a consequence of government mismanagement and a failure to work [...] with local councils and other agencies to find suitable housing."
Eviction notices
The Afghan refugees currently in hotels are expected to receive letters from the end of April, telling them to leave, reported ITV. They will be offered advice about how to enter the private rental market, and families are to be given extra English language lessons.
But Nooralhaq Nasimi, the director of the Afghanistan and Central Asian Association, says there is a risk that the Afghans will become homeless.
He told ITV that he thought many families would face "significant sacrifice and challenges [even though] they had supported the British authorities as well as the British army in Afghanistan for the past 20 years."
The Refugee Council fears that forcing people to move yet again will add to the misery and anxiety that the refugees have already experienced in being uprooted from their country.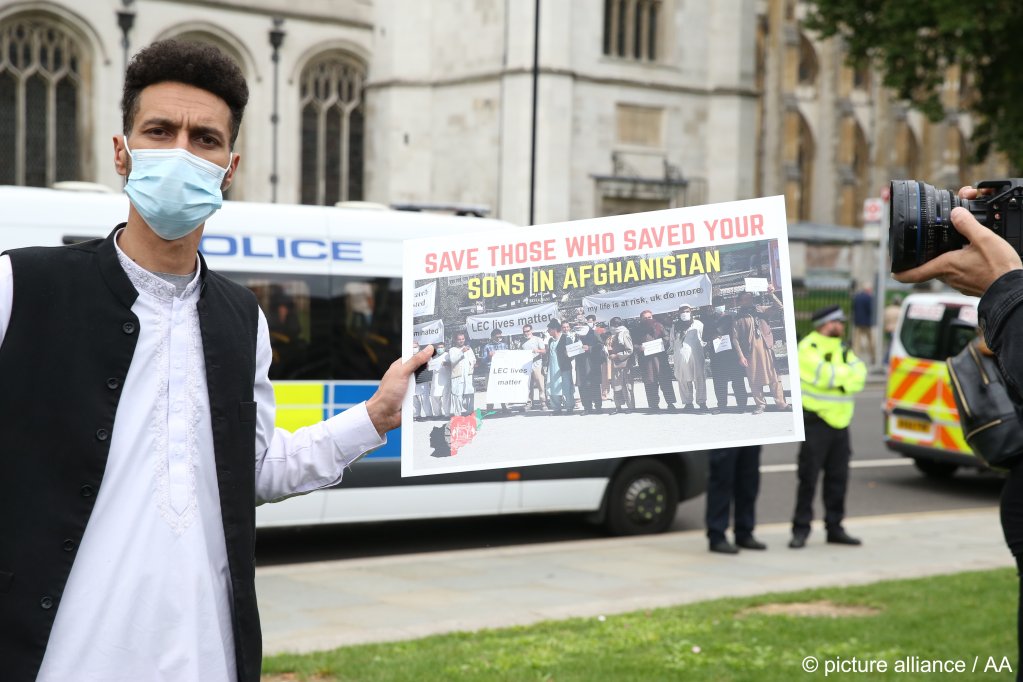 Political opposition
A representative of the Local Government Association told ITV that they thought councils would need "extra resources to ensure we do not see a rise in homelessness as a result of a chronic shortage of properties across the UK."
Criticism also came from the political opposition in parliament. Labour's shadow defense secretary, John Healey, said the government was in effect "serving eviction notices on 8,000 Afghans – half of whom are children – with no guarantee they will be offered a suitable, settled place to live."
Healey added, "never mind 'Operation Warm Welcome,' never mind the warm words from the minister today, he has confirmed the government is giving them the cold shoulder."
The Liberal Democrat Home Affairs spokesperson, Alistair Carmichael, added that, in his view, the public has "no faith in this initiative."