Doctors Without Borders (MSF) has called on EU leaders to do more to prevent violence against migrants on the Balkan Route. Their staff reportedly has treated nearly 500 people with injuries inflicted by border authorities at the Serbian-Hungarian border since early 2021.
In the Balkans along the Serbian border with Hungary and Bulgaria, migrants and asylum seekers continue to be subjected to inhumane and degrading treatment by border authorities, Doctors Without Borders (MSF) said in a statement released on Tuesday (March 28).
The medical aid organization -- which also operates migrant rescue ships in the Mediterranean -- said that their teams had "treated 498 people for trauma injuries, including contusions, haematoma and closed fractures, after reported violence at the hands of border authorities" since January 2021.
Migrants abused by border guards, MSF says
Duccio Staderini, MSF head of mission in the Western Balkans, argued that violence against migrants by border authorities appeared to be deliberate and strategic: "The physical injuries we treat and the accounts of violence we hear from our patients indicate the continuous intentional use of violence to deter people from seeking asylum in the EU," Staderini said.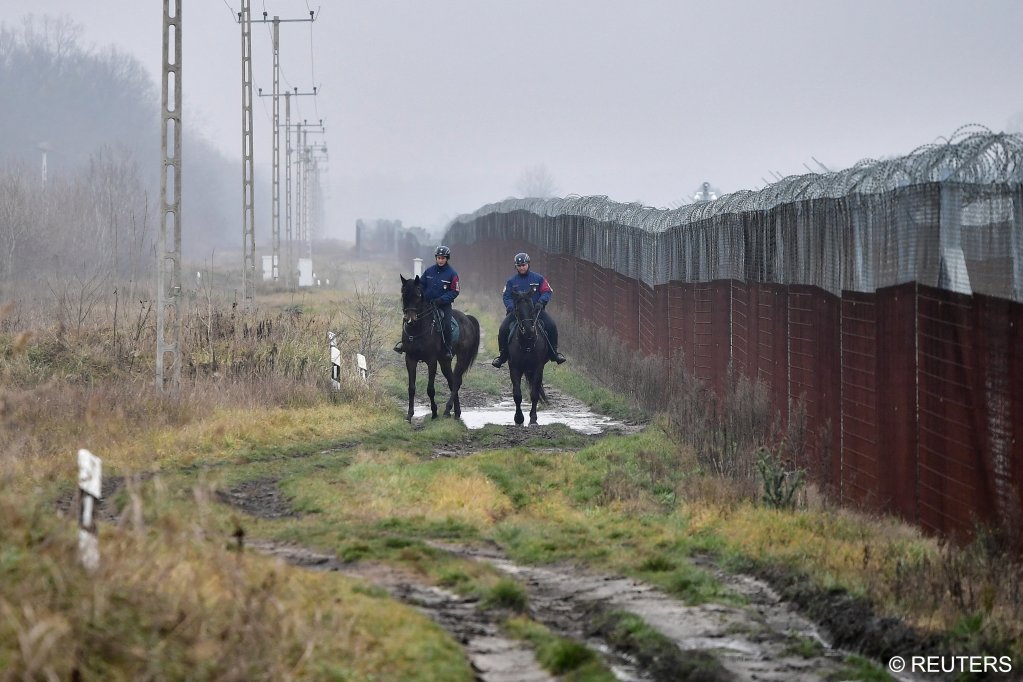 MSF also listed a number of abusive practices which migrants suffered at the hands of border guards in the Balkans; patients the organization treated near Serbia's border with Bulgaria allegedly reported the following:
being stripped off their clothes and belongings
being beaten with batons and branches
having dogs released on them
having pepper spray and teargas used against them.
MSF reportedly also encountered patients who had experienced the following at the border:
confiscation and destruction of personal belongings
containment in isolated solitary confinement cells
intentionally induced falls from fences and ladders.
MSF criticizes EU officials
MSF released their statement in response to a recent visit by EU officials to the region.
In Mid-March, EU Home Affairs Commissioner Ylva Johansson and Hans Leijtens, the executive director of Frontex (the EU's border agency) had visited the Serbian-Hungarian border to meet with local officials.
Leijtens had recently taken over the leadership of Frontex, promising reforms after his predecessor left the job facing accusations that he concealed pushbacks.
During her visit, Johansson praised the success of the joint border controls run by Hungary (which is a member of the EU) and Serbia (which is not a member of the EU) with the help of Frontex, regarding "migration challenges."
But MSF said that the border crossing visited by Johansson and Leijtens was a place "where violent pushbacks by border guards are a regular occurrence."
The organization accused EU officials of deliberately ignoring human rights violations against migrants. Staderini said that the visit showed "the real face of EU engagement in the Western Balkans: more funding for security, a greater presence of Frontex, and increased returns and surveillance. [...] EU member states are continuing to prioritise the protection of borders over the protection and wellbeing of people."
Cross-border cooperation
In an effort to reduce migration across the Balkans, the EU has struck agreements with several non-EU countries -- Albania, Montenegro, Serbia and North Macedonia -- that allow for Frontex officers to be deployed in their countries. This is part of the EU's "Action Plan on the Western Balkans," which was released in late 2022.
In December 2022, Frontex started a new operation in Serbia along the Hungarian border, according to MSF.
In January of 2021, Frontex had suspended its work in Hungary due to a ruling by the European Court of Justice saying that the country's treatment of asylum seekers was illegal.
Hungary is known for its harsh anti-migration policies: Prime Minister Victor Orban has repeatedly made racist remarks against migrants and refugees, and refuses to change the country's migration and asylum policies to become in line with EU law directives.
The Balkan Route
The Balkan region is located in southeastern Europe between Turkey and Italy. Many migrants and refugees -- primarily from the Middle East and Central and South Asia -- try to cross through the Balkans while trying to reach Central and Western Europe -- countries like Italy, Austria or Germany.
The border authorities in several Balkan countries have been accused of carrying out pushbacks -- the practice of forcing migrants back across a border without giving them the opportunity to ask for asylum.
Many migrants and refugees have started to refer to the practice of trying to get across a border without being pushed back as the "game" amid frequent pushbacks and increased border patrol efforts.