The New Humanitarian reported that two Sri Lankan asylum seekers, currently staying in a military hospital in Rwanda, have been granted third-country asylum by Britain.
The two Sri Lankan asylum seekers were part of a group of 89 Tamils who made their way by boat to the British Indian Overseas Territory (BIOT) in October 2021. After their boat broke down near the island, they were rescued by British forces, who still have jurisdiction over the archipelago in the Indian Ocean known also as the Chagos Islands.
Diego Garcia, the largest island in the archipelago, saw almost 200 Sri Lankan asylum seekers attempt to seek sanctuary there in 2022, after their home country was rocked by severe political and economic strife.
The independent non-profit newsroom The New Humanitarian, which is headquartered in Switzerland, reported that many later left Diego Garcia. Some, the news portal says, "accepted payments from the UK to return to Sri Lanka or voluntarily left by boat to seek asylum on the French island of Réunion," which is located 2,000 kilometers away.
Allegations of torture and sexual abuse
However, 68 asylum seekers chose to remain on Diego Garcia, claiming that they had been "tortured and sexually abused by Sri Lankan security forces for alleged links to the Liberation Tigers of Tamil Eelam (LTTE) movement" -- one of the separatist groups which fought for independence from the Sinhalese-dominated government during the country's 26-year-civil war, reported the New Humanitarian.
According to the publication, about 50 of the group of 68 have had their asylum claims assessed by UK officials, but have been rejected. The letters they were sent notifying them of the unsuccessful claim reportedly included the line: "A removal order will be issued for your return to Sri Lanka."
Since they arrived on Diego Garcia, the remaining asylum seekers have been "confined to a fenced camp on the island, where many have said food and medical services are inadequate and communications are routinely cut off," according to the New Humanitarian.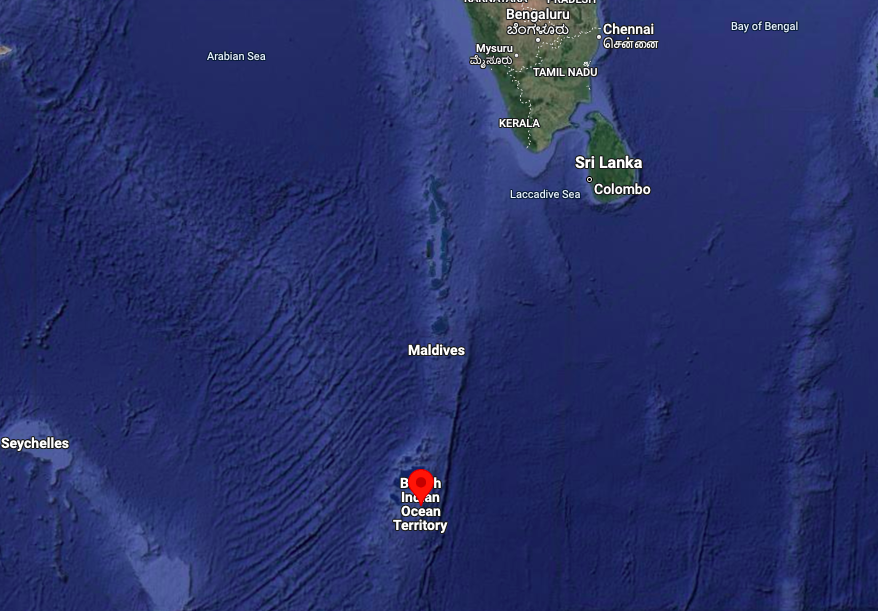 Hunger strikes and suicide attempts
Some of the migrants have staged multiple hunger strikes to try and prevent being sent back to Sri Lanka. In September 2022, BIOT Commissioner Paul Candler reportedly told the asylum seekers on Diego Garcia that because of changes to UK immigration law, they would not be admitted to the UK. However, he reportedly added that if they were granted asylum, they would be assigned a "safe third country," where they could claim that asylum.
The two who have now been granted asylum in such a third country reportedly attempted suicide on March 1 this year, "by swallowing sharp metal objects after a visiting UK government official allegedly told them they would be sent back to Sri Lanka."
Since then, reports the New Humanitarian, three more asylum seekers have attempted suicide in similar ways. All five were then transferred to a military hospital in Rwanda where they have received medical and psychiatric treatment.
One of those who has now been granted third-country asylum says five more attempted suicide a week after that.
After asylum
The granting of asylum came after doctors at the Rwandan military hospital confirmed that the two asylum seekers were suffering from serious mental health issues and that they were at a continuing high risk of trying to commit suicide.
It was this confirmation from doctors in Rwanda which apparently swung the case, thinks the solicitor for the two, Geeth Kulasegaram, a senior legal adviser at London-based Jein solicitors. He told the New Humanitarian that "[i]nitially the BIOT did not appear to have considered them properly or [with] enough weight. However...the doctors in Rwanda also confirmed the same, which must have left BIOT with no choice."
It is not yet clear whether the other remaining asylum seekers in Rwanda or Diego Garcia will now have their claims reassessed. It has also not been announced to which safe third country the asylum seekers might now be sent. However, the UK already has agreements in place with Rwanda to host asylum seekers granted asylum by Britain there.
Kulasegaram, the lawyer for the two, told the New Humanitarian that he plans to ask the UN Refugee Agency UNHCR to help arrange the transfer, but he is not sure how long the process might take.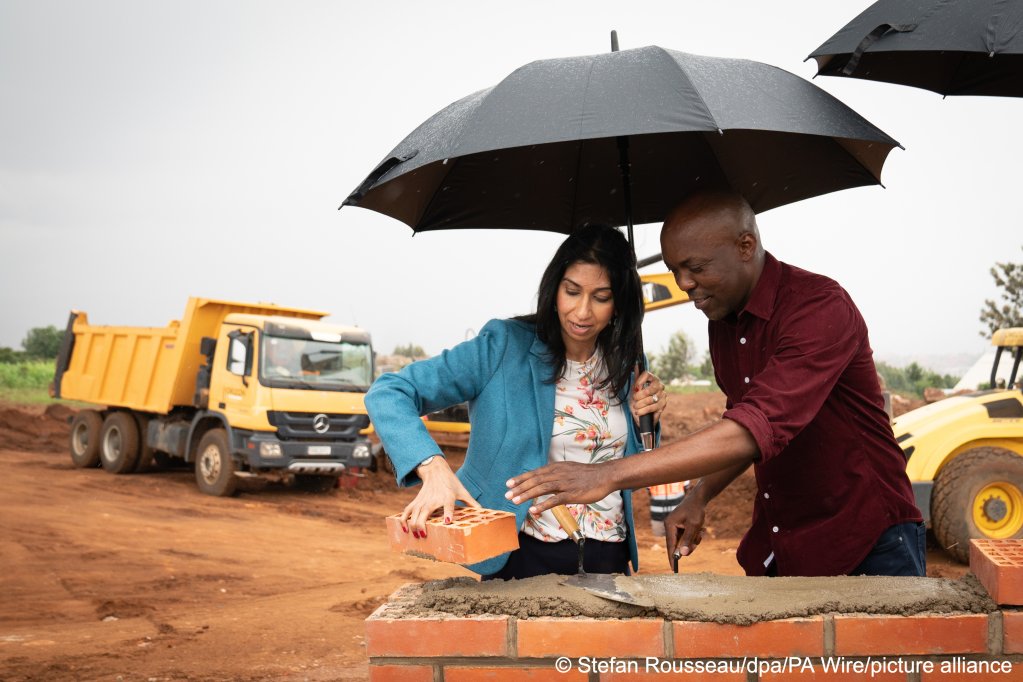 Crowdfunder launched to seek judicial review
On Friday (March 31), the Tamil Guardian reported that a group of Tamils on Diego Garcia had contacted British solicitors' law firm Duncan Lewis, which has Tamil speaking services, to launch a case to seek judicial review.
The group were reported by the newspaper to have started a crowdfunder to pay for the legal services for the firm, which has a track record of fighting for human rights and refugee causes. This was also confirmed on Duncan Lewis' Twitter pages.
The crowdfunder platform Crowd Justice said that so far the group had raised £650 (€739) and had 26 days left to meet a target of £50,000 (€57,000). The Tamil Guardian said that it had been made clear to the asylum seekers on Diego Garcia, which they said included several families and about 20 children, that they could not stay on Diego Garcia since the island has no permanent population and hosts only military personnel.
The families themselves told the Tamil Guardian that they also did not wish to stay on Diego Garcia in "extremely poor conditions" and would prefer to find refuge in a safe country as soon as possible. They are hoping that Duncan Lewis' strong track record in fighting for judicial reviews will help their claim with the British authorities.