The Italian coast guard has rescued 32 migrants, including 4 women and a child, from a small island off Sicily called Lampione. Due to strong winds it took several voyages by helicopter to evacuate the group.
The rescue was carried out by helicopter and took five voyages of the Nemo 8 helicopter to pick up all 32 migrants, stated a press release from the Italian coast guard, sent out late on Monday (April 3).
On Twitter the coast guard also posted a video of part of the rescue and described the weather conditions as "complex" with winds blowing up to 50 knots.
The press release stated that the coast guard had first tried to rescue the migrants by sea from the tiny uninhabited island of Lampione, but high waves and winds made that too difficult. Eventually, they had to deploy the helicopter and make five attempts to transport everyone in the group, including four women and a baby, to safety on the island of Lampedusa.
The coast guard sent out a video, filmed from inside the helicopter as coast guard officers hoisted one man to safety into the helicopter. Looking down on the small island, the seas look rough and the weather appears to be windy.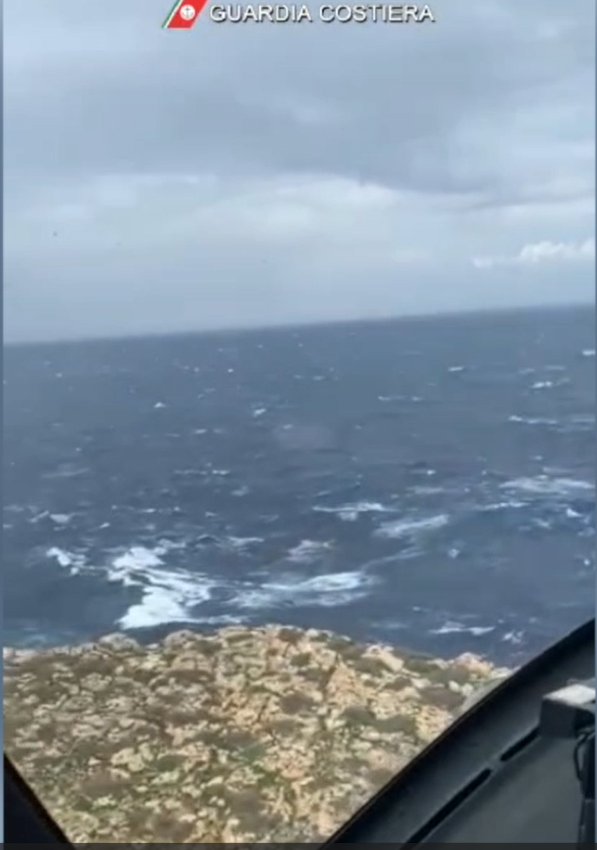 High winds
According to the Italian news agency ANSA, the wind was blowing at a force six. According to the Beaufort scale, force six winds are classified as a "strong breeze" which can whip waves up to as high as four meters, with lots of additional foam and spray.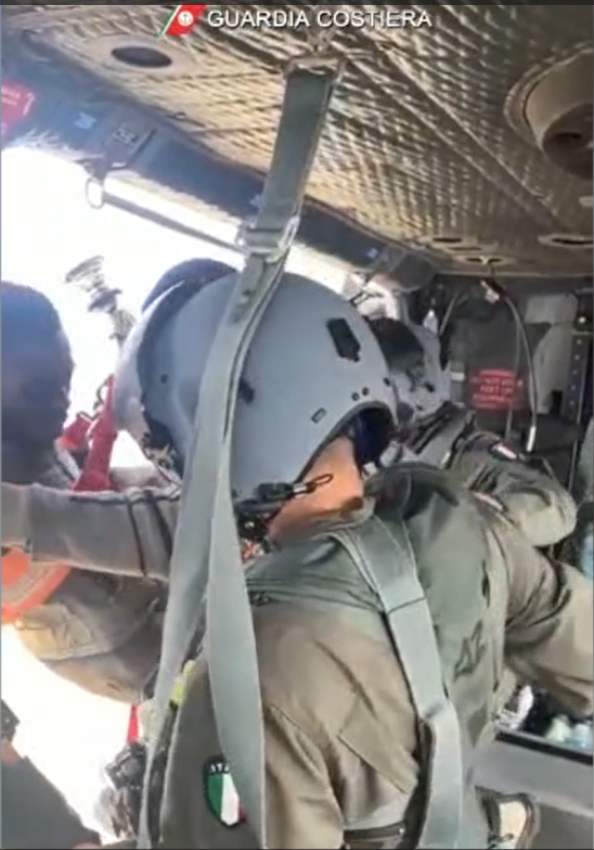 The migrants had been traveling on a boat about seven meters long, reported to ANSA, although the boat was not found by the rescuers. According to the Italian newspaper Il Fatto Quotidiano, the migrants came originally from Cameroon, Ivory Coast, Guinea and Mali. After initial health checks, the paper reported, they were all taken to the hotspot or first welcome center on Lampedusa.
The island of Lampione lies just west of Lampedusa, and east of the Tunisian coast. It is the smallest of the Pelagie islands and is uninhabited. The island is just about 200 meters long and 180 meters wide and is a designated nature reserve. The archipelago also includes Linosa and the nearby Lampedusa. All three are administered from the province of Agrigento in Sicily.