A flagship program announced by the German government in October 2022 still hasn't actually evacuated anyone from Afghanistan, officials announced recently. The issuing of visas and flights has also been temporarily suspended.
The German government announced its latest evacuation program for Afghanistan in October 2022. The initiative was part of an election promise made by the government and is a pet project of the country's Green party, one of the three parties that make up Germany's ruling coalition.
The program was created to help evacuate people in danger in Afghanistan to Germany. The program has pledged to evacuate 40,000 people, which works out to roughly 1,000 a month, by the end of the current legislature in 2025.
But no one's been evacuated so far.
On Tuesday (April 11), German broadcaster ZDF reported that the government admitted that not a single person has been evacuated to Germany as part of the new program. And for the moment, the issuing of visas and flight tickets has been suspended.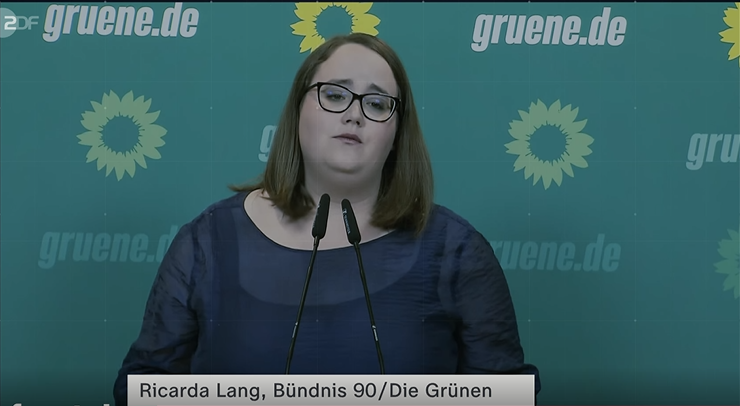 More than 40,000 should be evacuated
The evacuation program is designed to assist people threatened by the Taliban since its takeover in August 2021.
This includes Afghans "forced underground, either because of their work fighting for democracy and human rights, or their cooperation with Western States and international organizations, or because of their sex, or their sexual orientation," according to Germany's foreign ministry.
All in all, the German government says they have identified over 40,000 Afghans in danger, as well as their immediate family members, and hope to bring them all to Germany.
Those who qualify for the program include around 28,400 Afghans who worked with the German military or German organizations in Afghanistan along with their family members, as well as those who worked for Civil Society Organizations promoting democracy and human rights, according to the German Foreign Ministry.
In January this year, the German government said it had managed to bring about 24,000 people from Afghanistan to Germany under the older evacuation program.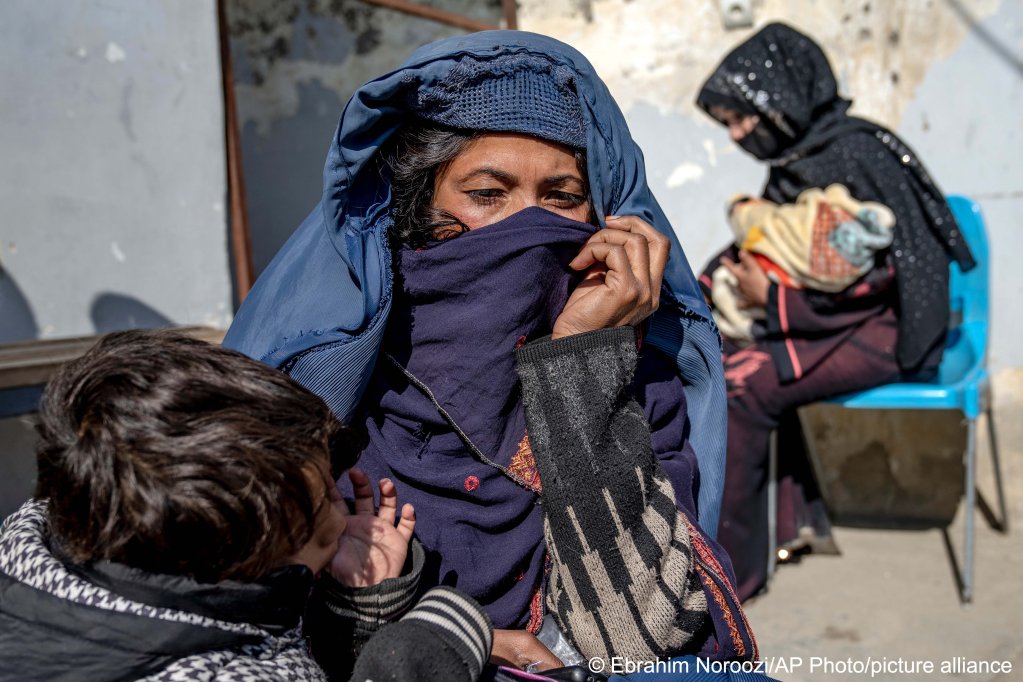 Registration for the program was already under way in October, according to the German Foreign Ministry.
In order to be accepted to the program, registrants have to be supported by organizations and living in Afghanistan. The website says target applicants are Afghan nationals still in Afghanistan who are exposed to risks due to the nature of their work in fields like human rights, education or media.
Also read: Accommodation troubles for Afghan refugees in the UK
In addition, or as an alternative, they could also be Afghans still in Afghanistan who are at concrete risk of experiencing violence or persecution based on circumstances like their sexual orientation, gender identity or religion, the website said.
No fresh applications possible
Because of the high number of applications already received, the German government says it will not be taking any fresh individual applications, since all previous applications had to go through authorized agencies already working with the German government prior to August 2021.
The plan was to keep the evacuation program going until September 2025, although the government notes that "Germany's capacity to host and integrate new arrivals must be given due consideration."
At the moment, Germany is having trouble accommodating asylum seekers and refugees already in the country and has registered a higher number of applicants for asylum in the first quarter of 2023 than in the equivalent period in 2022.
Waiting in Tehran
In their report, ZDF journalists Armin Coerper and Julia Held spoke to a family who already got as far as Tehran as part of the program.
The family, including a women's rights activist called Fatima*, had been issued German and Iranian visas as part of the program, but when they were due to fly, Fatima's mother became ill, so the flight had to be postponed.
Now, because of the temporary suspension due to "security concerns", they are stuck in limbo in Tehran, hoping that their flight will take off soon.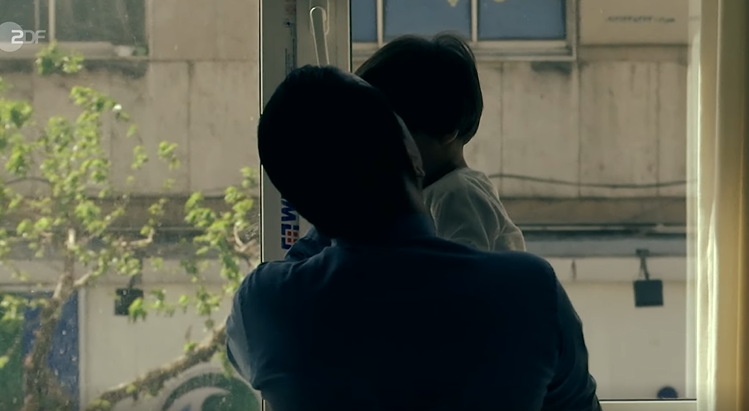 Meanwhile, their visas for Iran and Germany are due to run out at the beginning of May. While they wait in Tehran, the children are unable to attend school.
The family is worried. "When we came to Iran two months ago, we were interviewed by the German embassy and received the visa," Fatima said.
"Then mother got ill and we couldn't fly. Now we are really worried that our Iranian visas will expire, or our German visas will expire and that we will have to return to Afghanistan."
Also read: Being an Afghan woman is enough to get refugee status, says EU agency
Security concerns
ZDF reported that they asked Germany's Foreign Minister Annalena Baerbock for an interview about Fatima's case and the program itself, but did not received an answer.
They did, however, receive an email from Germany's Foreign Office. In it, the government wrote that "since the beginning of the state evacuation program...security has been our highest priorty."
It continued, explaining it has to check each person's documents and applications in several different ways, adding that "in the last few weeks, a few examples of potential abuse of the system came up...until we have put the correct secuirty checks in place, no Afghans can travel to Germany."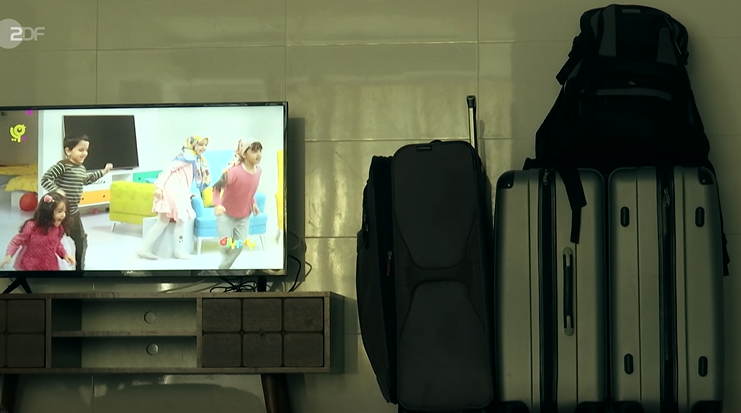 According to the German Foreign Ministry letter, the instances of alleged abuse have included people finding their way to a safe third state – their absence from Afghanistan making them ineligible for evacuation – or people whose family structure has not been clearly declared.
When pressed further at a media conference, Christofer Burger, spokesperson for Annalena Baerbock, said that in one case they found someone trying to pass off his niece as his daughter.
'Feminist foreign policy'
Foreign Minister Baerbock has been sharply criticized for dragging her feet on putting the program into action.
Since taking office, she has made repeated declarations of a desire to promote a "feminist foreign policy" and ensure that women all around the world are protected and granted basic human rights.
But now, many of the women hoping to travel to Germany to escape the Taliban in Afghanistan – where they have been denied of their ability to study or even work in many cases – are stuck in standstill.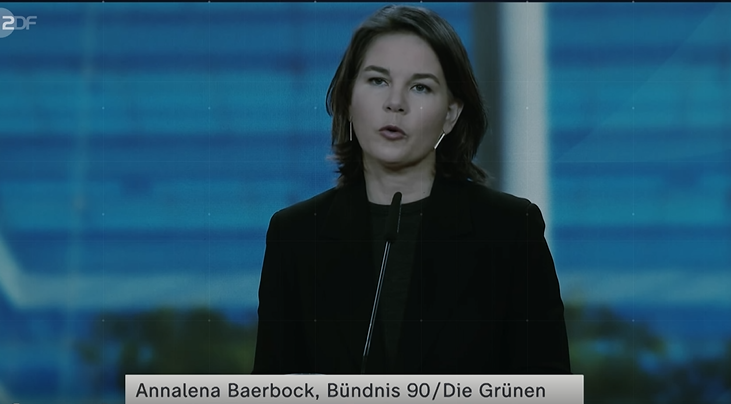 According to asylum law expert Matthias Lehnert, issuing visas and then suspending them or withdrawing them is illegal. "If a visa has been issued, it can't then be withdrawn," Lehnert told ZDF.
He said in cases in which visas must be withdrawn, officials have to go through specific legal processes that would involve the person issued with the visa to be heard.
Amira*, Fatima's sister-in-law – another women's rights activist who has already arrived in Berlin, tends to agree. She is anxious for her relatives in Tehran to complete their journey to Germany. She told ZDF: "I understand that the German government has to make security checks. But how can it be that those who passed those checks shouldn't be allowed to come."
Waiting for answers
InfoMigrants' Dari and Pashto departments have reported on the difficulties facing many of their compatriots as they have tried to exit Afghanistan since 2021.
Some of those who failed to get on an official program, or gave waiting for a visa or flight to be issued, ended up dying in the sinking of a boat off Italy at the end of February this year.
Also read: Shipwreck in Italy, 'the last tragedy of this kind dates back to 2013'
"There were at least two Afghan female journalists that we know of who died on that boat," explains a colleague at InfoMigrants' Pashto. Some others now fail to qualify because they managed to get out of Afghanisan and in to neighboring Pakistan or Iran, but their lives there are still in limbo.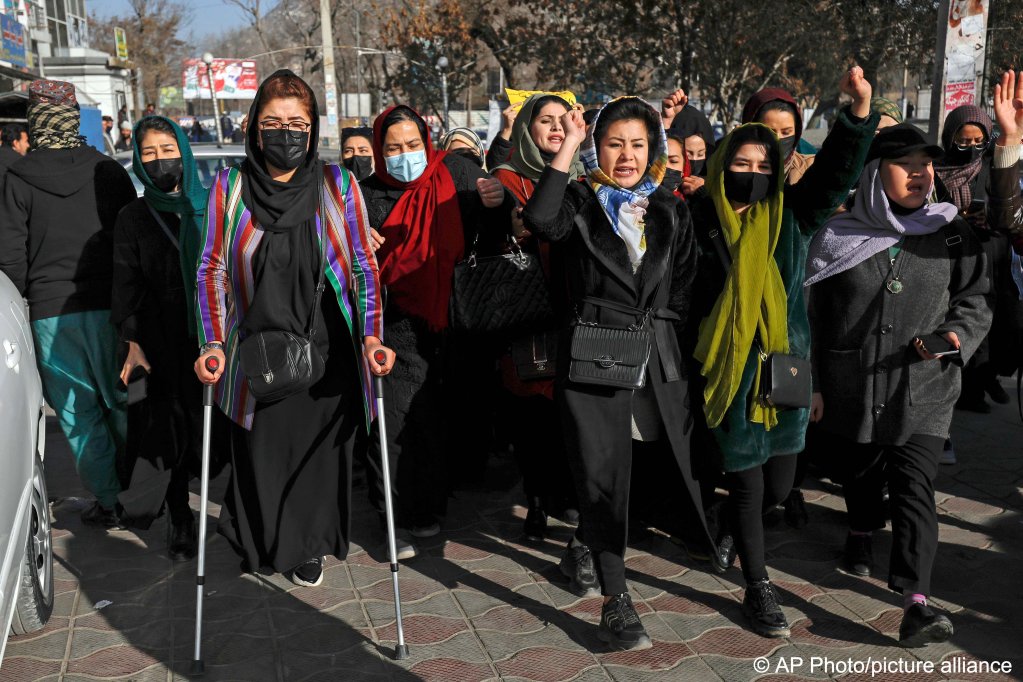 They have been in contact with one particular journalist in Afghanistan, Khan**, who already received an invitation from Germany under the old program. She told them that in order to complete the security checks and take up that invitation, she needs to get to Pakistan and visit the German embassy in Islamabad in person. To do that, though, she and her family require passports and visas for Pakistan.
'Difficult decisions'
But Khan said she is afraid to apply for passports for herself, her husband and her two young children in the current climate, as it might cause pushback from the Taliban.
In addition, the Taliban are no longer issuing passports to people whom they suspect of planning to leave the country for the West.
Khan* used to work for a local station in Afghanistan and is now unsure about the duration of the invitation from Germany or whether she should apply for the new program.
"This situation," explains a colleague at InfoMigrants' Pashto "highlights the difficulties faced by journalists and their families in conflict zones, where the risks and uncertainties can be immense. The decision to travel to Pakistan and apply for a passport is a daunting one, given the current political climate. Khan's fears are not unfounded, as there have been reports of Taliban attacks on journalists and their families."
And even those who have applied through the official routes and are still waiting in Afghanistan haven't heard anything yet, explains InfoMigrants journalist Nabila Karima-Alekozai. We have asked the German government for a comment about their cases, but they have not yet responded.
*Not her real name, changed by ZDF to protect her identity and that of relatives still living in Afghanistan who could be in danger of reprisals from the Taliban
**Not her real name, changed to protect her identity and that of her family