Researchers have detected a sharp rise in diphtheria cases among migrants in the UK and across Europe. Experts are calling for better health care to combat the infection.
European health experts are calling for better promotion of migrant health care across the bloc after detecting a rise in diphtheria cases in migrants across the UK, Germany and several other countries in Europe.
Around 170 cases have been registered in Germany since last summer, according to Germany's Robert Koch Institute. In nine out of ten cases, those affected were found to have what is known as skin diphtheria, German newspaper Die Zeit reports.
Diphtheria can be fatal if left untreated. The infection is very rare in Europe because most residents are vaccinated against it as children.
But for people without a vaccine, diphtheria can be transmitted as a respiratory disease and through person-to-person contact.
The Robert Koch Institute and other health experts underline that no transmission to the resident population in European countries has been registered.
360 cases reported across Europe
Health experts are calling for the establishment of a more coordinated policy ahead of the start of the 33rd European Congress of Clinical Microbiology & Infectious Diseases, which will take place over the weekend in Copenhagen.
According to a presentation due to be given at the congress, more than 360 cases have been reported across Europe, Die Zeit reports.
Dr. Helena Seth-Smith at the University of Zurich and Dr. Sylvain Brisse from the Pasteur Institute in Paris have been leading research into the disease. They've concluded that the various diphtheria outbreaks across the continent over the past year have been "mostly linked to incoming migrants."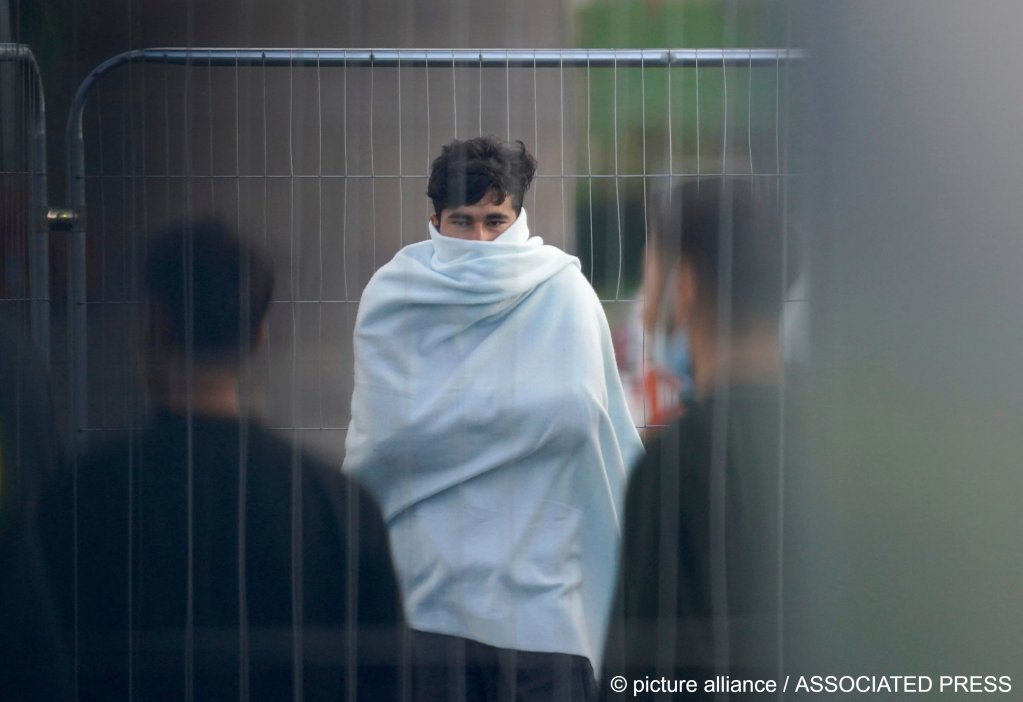 Investigation launched last summer
An investigation into reported EU outbreaks was launched last summer, according to Eurosurveillance, Europe's journal on infectious disease surveillance, epidemiology, prevention and control.
Most of the cases reported then were among migrants arriving in Germany -- in July, Eurosurveillance noted 44 cases of diptheria between January 1 and September 30, 2022. Others were reported in Austria, Belgium, France, Norway, Switzerland and the United Kingdom.
Most patients were diagnosed with a version of the infection called cutaneous diphtheria, caused by a toxigenic bacteria. Migrants who traveled to Germany via the Balkan route seemed to be the main group impacted.
According to the Eurosurveillance report, "all outbreak-related cases were male with a median age of 18 years." Most of them fell ill with symptoms between June and September 2022, often due to infection in various wounds acquired during their journey to Germany.
No human-to-human transmission detected
Most of the cases were detected during medical examinations conducted in reception centers, according to Eurosurveillance.
For the most part, those suffering with the infection had no records of potential vaccinations, leading examiners to conclude they either were not vaccinated against diphtheria or no longer had adequate protection against it. No human-to-human transmission within Germany could be confirmed.
Many of the migrants affected came from Afghanistan and Syria. One case was present in a Tunisian national and another in a man from Yemen.
The majority of those diagnosed with the infection said they arrived in Germany via countries along the Balkan route (Iran, Turkey, Greece, Serbia, Hungary, Austria, North Macedonia, Serbia, Czechia, Slovenia and/or Romania).
However some said they traveled directly from Afghanistan or Syria and couldn't explain the route they'd taken.
Although 44 cases in Germany doesn't sound like a lot, the Eurosurveillance paper pointed out that in 2022, three times more diptheria cases were reported in a ten-week period than in the three previous years altogether.
Molecular clock testing of bacteria samples from patients supported the scientists' suspicion that infection occurred somewhere along the Balkan route, the study said.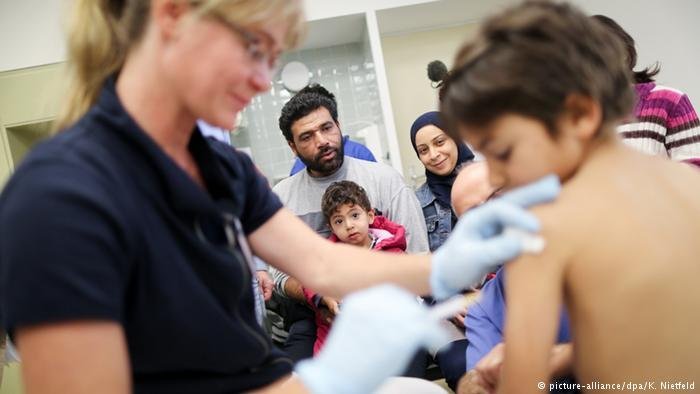 Potential infection could have taken place along Balkan route
After testing, scientists found that some of the German clusters bore similarities to the bacteria detected in outbreaks in Switzerland and Austria, suggesting they may have all been transmitted from a similar source.
In 2022, 73 cases of diphtheria were recorded in England -- an increase from 12 in 2021. One case has been recorded so far this year. Most of the patients were Afghan males under 18 with an "unknown vaccination history," the Guardian reports.
Like in Germany, about half of those infected "presented with skin problems caused by the disease, which can include blisters on the legs, feet and hands, and large ulcers," reported the Guardian.
Around 12% showed no symptoms, but the disease was picked up by screening or contact tracing of the majority who did.
To prevent further outbreaks, the researchers are calling on border officials and doctors -- particularly those treating migrants and asylum seekers -- to be on the lookout for disease symptoms and make sure that "thorough vaccination protocols" are carried out and that "timely screening" takes place of "at-risk individuals," reported the Guardian.
In Europe, babies are offered an initial vaccination against diphtheria.
The Robert Koch Institute advises most people to refresh that protection every ten years unless told otherwise by your health professional.