A woman has died after being shot by police in North Macedonia as they were trying to arrest a suspected people smuggler. The incident came as the EU border agency Frontex began a joint operation on the North Macedonian-Greek border.
Authorities in North Macedonia say police on Wednesday (April 19) accidentally shot and killed a woman during a struggle that broke out as an officer tried to arrest a suspected people-smuggler.
The fatal shooting happened during an inspection of two vehicles outside the town of Gevgelija, close to the country's southern border with Greece, the news agency AP reported.
Police said the shot was fired after the man they believed to be a smuggler, who was said to be aged 26, tried to grab the officer's handgun during the roadside inspection.
The woman who was shot died of chest wounds in a nearby hospital, according to medical officials. AP reports that a second smuggling suspect was arrested and seven other migrants were detained. Their nationalities were not immediately known.
Also read: North Macedonia, nine suspected migrant smugglers arrested
Migrant route
North Macedonia, which is not in the European Union, borders EU countries Albania, Bulgaria and Greece, as well as non-member states Serbia and Kosovo. The country is on the so-called Balkan route, which is commonly taken by people trying to reach Western Europe from Turkey.
Irregular migration along the route has increased sharply since travel restrictions imposed under the COVID-19 pandemic were lifted. The EU border and coast guard agency Frontex reports that there were 14,858 'illegal' border crossings from January to March 2023.
Most of the migrants were Syrians, followed by nationals of Afghanistan, Turkey and Pakistan. In 2022, the Western Balkan route accounted for nearly half of the irregular entires to the European Union, according to a Frontex statement.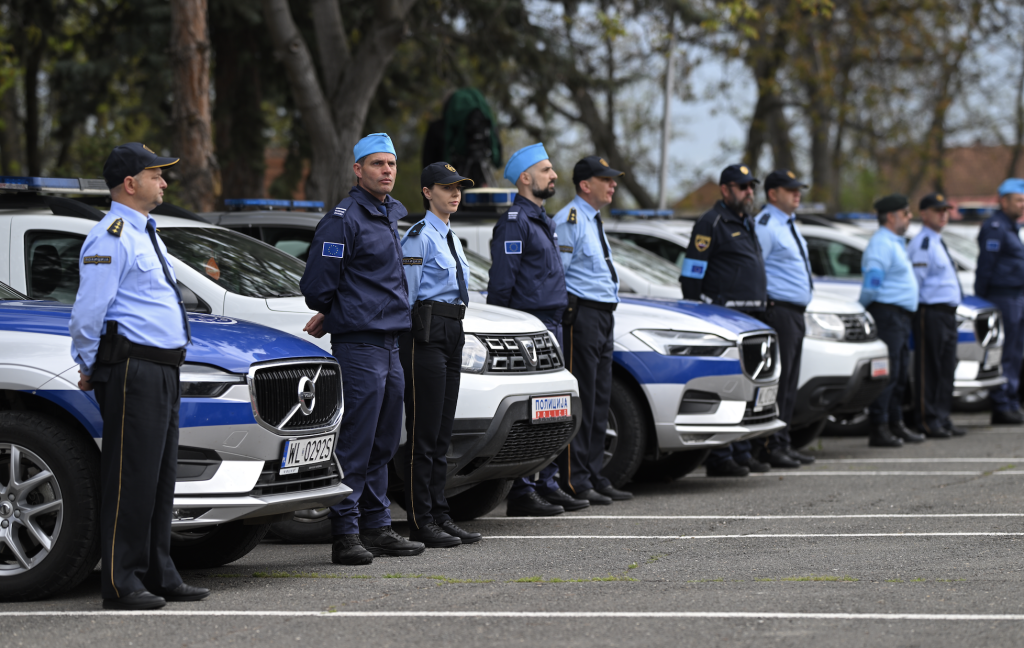 EU agency sends officers to North Macedonia border
Wednesday's fatal shooting came as the EU's largest agency launched a joint operation in North Macedonia, in which 100 Frontex border guards are set to support local border police.
North Macedonia's interior minister, Oliver Spasovski, said the operation would initially cover the southern border with Greece, and later expand to the borders with Albania and Serbia.
The aim is to help North Macedonia to "manage migratory flows, handle irregular migration and tackle cross-border crime," as well as registering migrants and identifying vulnerable groups, including unaccompanied minors, according to a Frontex press release.
As well as offering training, the Frontex officers will support local authorities with document checks and establishing the nationalities of migrants.