Data obtained by Liberty Investigates and the Observer suggests UK coastguards "effectively ignored" some notifications of migrant boats in the Channel in the weeks preceding a shipwreck in November 2021, where at least 27 died.
"The evidence suggests 440 people were left to their fates as the authorities failed to send help to 19 reports of small boats in danger in UK waters on four separate days" in the weeks preceding the November 24, 2021 shipwreck in which 27 migrants lost their lives.
That's according to data obtained and examined by the investigative journalists at Liberty Investigates, a branch of the human rights organization Liberty, and journalists at the UK's Sunday newspaper The Observer.
The group of journalists got access to internal logs from the UK coastguard and cross-referenced these calls with ship-tracking data in the Channel on three days (November 11, 16 and 20) preceding November 24.
Not enough operators on shift?
Liberty Investigates say that records "indicate that coastguard staff were 'overwhelmed' as the numbers of operators on shift in the Dover control room fell below internal targets."
One former senior coastguard who reviewed the call logs obtained said that they thought junior officers were left to tackle record numbers of distress calls with "very little apparent leadership and direction," states the report.
Also read: UK signs contract with US startup to identify migrants in Channel
On November 3, the group of journalists spoke to a woman whose brother was crossing the Channel that day. The woman called Hampshire police after her brother told her that smugglers on board the small boat he was on began pushing migrants overboard. "Loads had been kicked off and were in the water," testified the woman via a translator.
'No rescue action took place'
Hampshire police passed the details to the UK coastguard and at 4.57pm that afternoon, the operator flagged it as an incident, reports the Observer and Liberty Investigates. Although the former senior coastguard officer said that search and rescue action should have commenced immediately, the documents obtained state that "no rescue action took place," immediately, but instead, more than three hours later a mission coordinator concluded that that incident was happening in French waters.
According to Liberty Investigates, "international law dictates that states take initial responsibility for any incident reported to them, even if outside their waters, until handover to another jurisdiction is confirmed." However, according to the reporters, they could find no evidence in the logs they obtained to suggest that UK operators even attempted to contact French authorities.
Also read: Indians now second largest group crossing Channel in small boats to UK
There appears to have been a similar amount of inaction when the shipwreck took place on November 24. According to Liberty Investigates and the Observer, "records disclosed to French lawyers reveal passengers made calls for assistance to authorities on both sides of the Channel."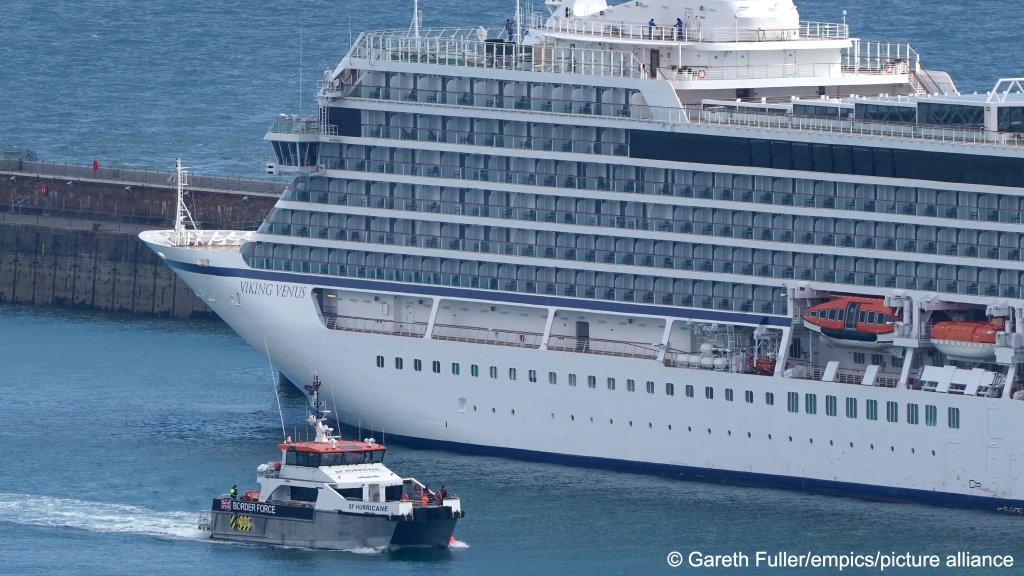 Investigation due to report this summer
However, UK logs of that particular night are still secret since the incident is still under investigation and a report is due out later this summer.
Mary Atkinson from the Joint Council for the Welfare of Immigrants (JCWI) called the apparent inaction and ignoring of potential calls for help "heartbreaking." Atkinson added that "the UK clearly has the resources to provide sea rescue for those in need." She made a plea that "no-one should be left unaided as their boat fills with water in one of the busiest, and most surveilled, stretches of water in the world."
Also read: UK hoping to disregard court rulings on migration
Clare Moseley, founder of the charity Care4Calais which operates on both sides of the Channel, said that she and those who work for her organization "witnessed first hand the utter devastation suffered by the families of the victims of the November tragedy. To hear that other small boats in distress may have effectively been ignored, and more lives put at risk, is a horror beyond words."
Operations 'seemed chaotic'
The group Hastings Supports Refugees, based in the south-coast town of Hastings, have been mobilizing volunteers to greet small boats who land on their shores since summer 2021. Jane Grimshaw is the group's co-founder. She makes sure that any boat is greeted with food, clothes and a friendly faced. She says though that the response she has observed by the coast guard, Border Force and the police "seemed chaotic."
Grimshaw told Liberty Investigates and the Observer that she felt boats were being held offshore until officials could be assembled to meet them. "Nobody knew what they were doing. It was like a disaster zone."
Also read: UK government could be considering using barges to house migrants
On November 16, a Syrian man, who gave his name as Carim* crossed the Channel on a small boat. The boat he was on, he explained, ran out of fuel halfway across. Those on board say they called the UK coastguard several times, but were told that "other boats with women and children were being prioritized." Carim says those on his boat waited for "up to three hours while their dinghy deflated." Just as Carim feared a big wave might engulf them, a rescue boat arrived.
Two Iranians Sobhan Ahmadi and Matin Sohrabi were also on board the boat with Carim. They told Liberty Investigates and the Observer that rough waves had damaged the engine of their boat. They remember that the person who called for help was so seasick that they struggled to send the coordinates of their ship, instead describing the ships that were around them.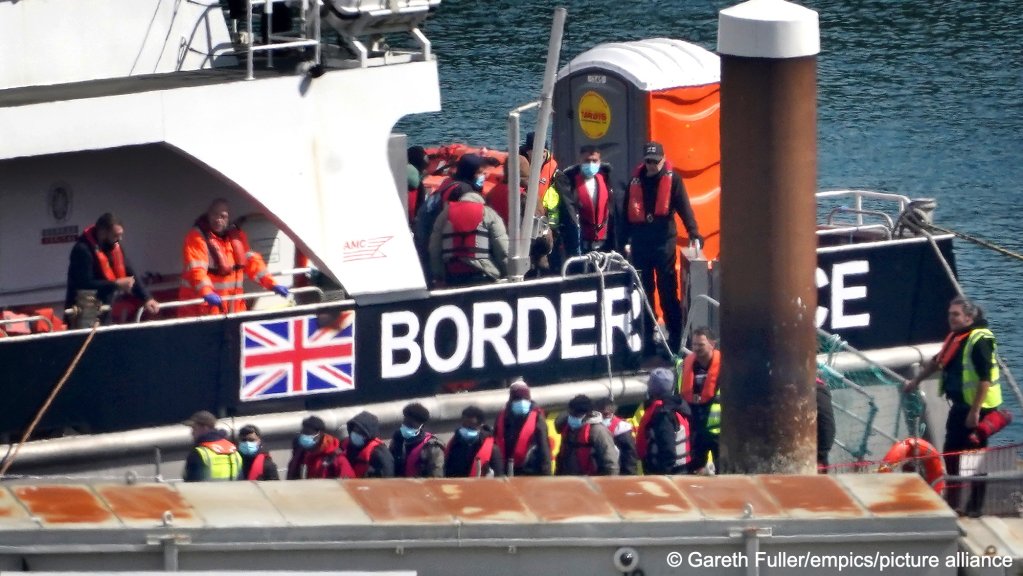 November 16: One of the busiest nights on record in the Channel
Sohrabi remembers "crying so hard...I considered myself dead." According to the log records, that night was one of the busiest on record for Dover's coast guards. At least 34 boats were intercepted in the Channel on November 16.
Fewer than five operators were working that night. The target was three operators a night and up to five in the day. On the night of November 24, according to Liberty Investigates and the Observer, just two operational staff were placed on search-and-rescue duty, and one of them was still a trainee. The numbers of those on duty across the whole of the UK were also lower than the targets set, suggests the investigative report, meaning that those who could have come to help from other coastguard stations were also fewer than they should have been.
Also read: Under French coast guard's eye, migrants cross into British waters
For many of the boats that appear from the logs to have been left to their own devices, for at least four hours, it is not known whether all those in the boats survived, or what became of them.
Dividing line
For some of the migrants who did survive and spoke to the investigative journalists, their boats appear to have drifted back and forth between the line in the sea marking British and French territory. One Iranian man testified that when he called the British emergency services he was told to call the French and vice versa. Eventually after four years, when he was once again in French waters, the French emergency services scrambled and came to his aid.
Also read: British police charge man after migrant deaths in Channel
For the brother of one 18-year-old from northern Iraq, Twana Mamand, whose body was never found, but who was on board the boat that capsized on November 24, 2021, "British officials have failed to save lives many times."
Twana's brother Zana, said that he felt that British officials "intentionally left my brother and his friends to drown."
*Not his real name, changed by Liberty Investigates and the Observer to protect his identity
This report is based on data obtained and reported by the journalists: Aaron Walawalkar, Liberty Investigates journalist; Eleanor Rose, Liberty Investigates Editor; and Mark Townsend, Home Affairs Editor at the Observer.