Germany is looking into whether asylum claims can be processed in countries outside the EU, but insists that it remains committed to human rights.
The German government has revealed that it is examining whether asylum procedures can be carried out in countries outside the European Union.
Speaking to the newspaper Frankfurter Allgemeine Zeitung am Sonntag (FAS), the German interior minister, Nancy Faeser, said the government was planning to reach "migration agreements with third countries." These would be based on the rule of law, she added. 
The European Union has seen a huge rise in the number of asylum seekers, with Germany receiving the most applications. Faeser said the country was managing a "great humanitarian feat."
Greens leader: No deal 'at any price'
In an unexpected move, the co-leader of the German Greens, Omid Nouripour, said his party might back the government's proposals for asylum reform: "That depends on the package," he told the state broadcaster ZDF on Tuesday.
However, the Greens – part of Germany's coalition government – would not support 'transit' or detention centers at the EU's external borders, Nouripour said: "We are talking about border procedures and not about transit centers."
The government's proposal is for the "registration, reception and identification" of migrants to happen at the borders, Faeser told FAS. She said Germany is working with France, Italy, Spain, Sweden and Belgium to seize the opportunity to launch a common asylum system. 
Nouripour agreed that Europe-wide solutions are needed, but he insisted that registering migrants is not the same as an asylum procedure. "What is definitely not possible is undermining fundamental rights and preventing people from submitting an application for asylum, which is then also checked. We need humanity and order," he said, stressing the word 'and'.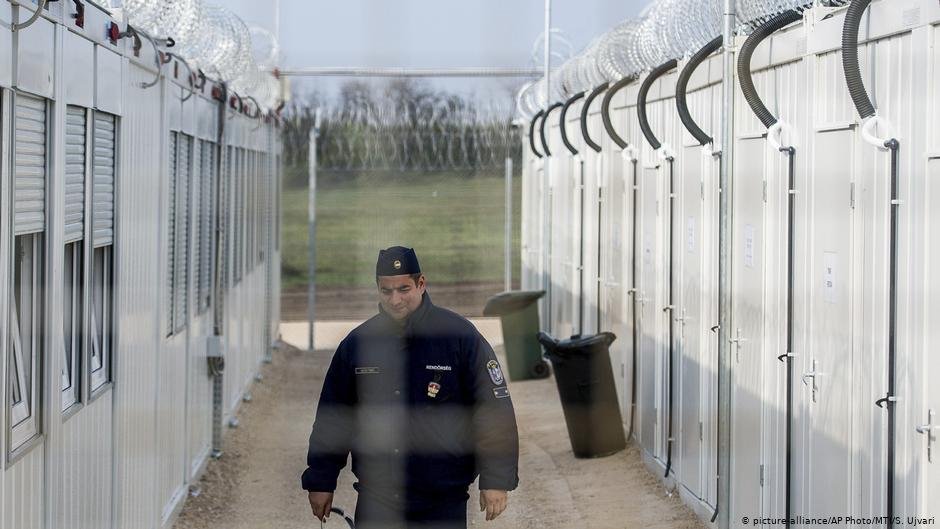 Rehashing old plans?
The countries of the European Union have been trying for years to agree on a common system to deal with the reception and accommodation of asylum seekers. Various proposals and plans for reform have failed to produce significant changes.
This is not the first time radical changes have been proposed to Germany's migration policy. Earlier this year the government's new Special Representative for Migration Agreements, Joachim Stamp, explained that Germany was exploring several possible models:
One approach being considered would see people rescued from the Mediterranean sent back to North Africa, most likely Tunisia, to have their asylum procedures processed there, rather than in Italy or Greece, Stamp explained.
The EU came up with a similar proposal in 2018 for 'regional disembarkation platforms', which was rejected by all North African countries at the time.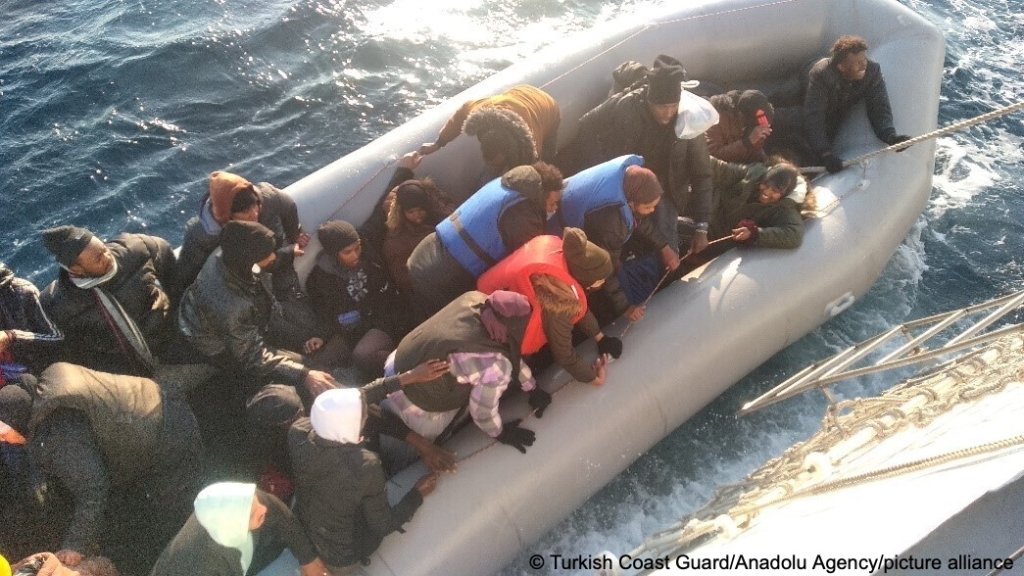 Growing pressure
So far, Germany has stopped short of proposals such as the UK's Rwanda scheme to send irregular migrants who arrive in England to Rwanda, more than 6,400 kilometers away, to have their asylum claims dealt with there.
But the federal government is under pressure to deal with high numbers of asylum seekers – which were about three times the number seeking protection in the UK last year.
In 2022, more than 881,000 people applied for asylum across the EU, around 217,700 of them in Germany. More than a million people came from Ukraine seeking protection in Germany the same year, according to the national statistics office, Destatis. 
While the interior minister said the country was facing the challenge together, Germany's municipalities feel they have had to take in too many refugees – some saying they have reached their limits when it comes to accommodation and care. A national refugee summit to be held on May 10 is set to be dominated once again by requests for more federal funding and debates about where responsibility for the asylum seekers lies.
With Reuters, dpa