Italy's foreign minister cancelled talks with his French counterpart over what he said were "insulting" comments about his government's migration policy.
The planned trip to Paris on Thursday (May 4) by Italian Foreign Minister Antonio Tajani was called off at the last minute, because of comments made by Gérald Darmanin, the French interior minister, about Italy's migration policy.
Interviewed on the popular and slightly humorous French political talk show 'Les Grandes Geules' (RMC Radio), Darmanin labelled the Italian government incapable and said its leader, Giorgia Meloni, had been "unable to solve the migration problems on which she was elected."
Darmanin also accused Meloni of "lying" to voters, because she had broken a promise to put a stop to migrants crossing the Mediterranean to Europe.
Read more: Italy: Divisions and protests grow over proposed immigration law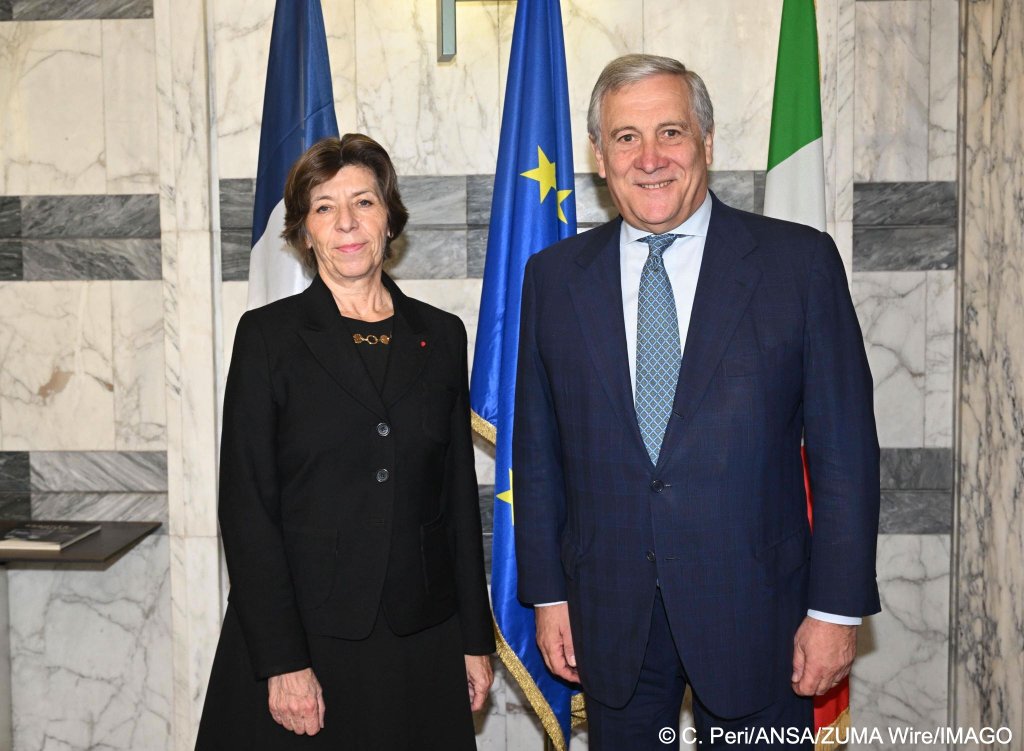 In fact, so far in 2023 there has been a dramatic increase in the number of migrants crossing the Mediterranean to Italy, compared with the last two years. According to figures published on May 5 by the Italian interior ministry, there have been 42,449 arrivals since the start of the year.
'Huge flow of migrants' at Menton
Darmanin blamed Meloni for what he called "a huge flow of migrants," including unaccompanied minors, in Menton, the French town closest to the Italian border.
Refering in particular to young Tunisians arriving in Italy and then traveling north to France, he said more checks should be carried out in Italy and at the French border to distinguish between what he termed "real minors" and "fake minors."
The interior minister accused Meloni and the French far-right politician Marine Le Pen of pursuing similar tactics of "over-simplification" of the situation, while he said Europe was in a "very serious migration crisis."
Read more: 'Daily controls' for migrants on trains between Italy and France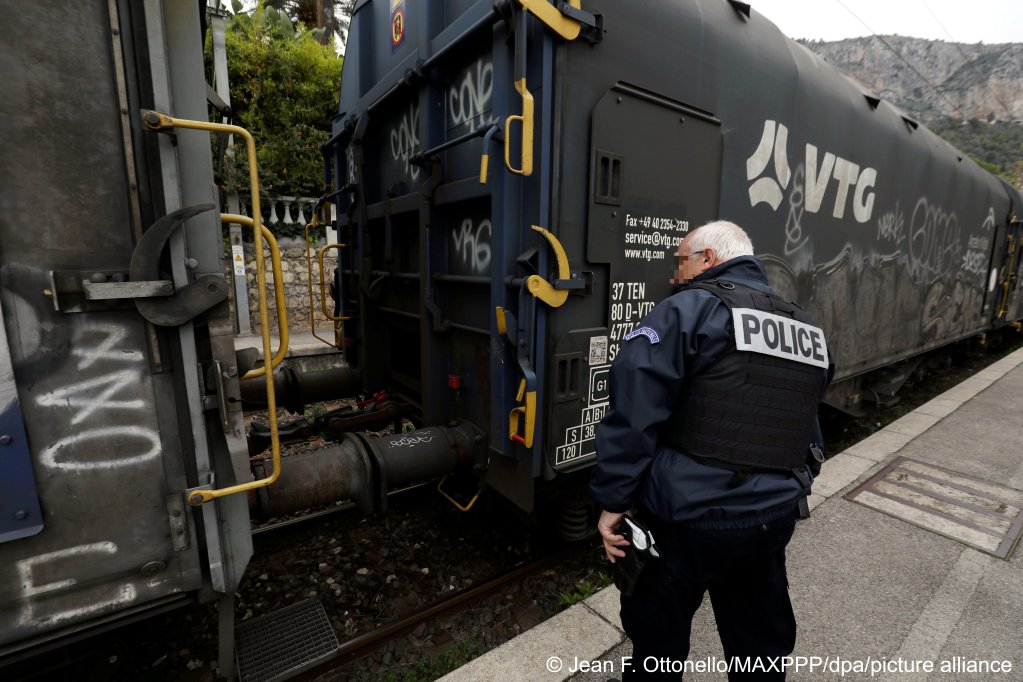 Past disagreements over migration policy
Tajani's visit to meet with French Foreign Minister Catherine Colonna was originally planned to help restore good relations between the two countries, which have fallen out several times in recent years over migration policy and the reception of migrants.
In the past, Italy has accused France of pushing migrants back across the Alpine border into Italy, and not stepping up to help in the reception of the migrants rescued in the Mediterranean.
On Thursday Tajani tweeted that he would "not be going to Paris as planned to meet with Minister Colonna. The insults to the Italian government and to Italy made by Minister Darmanin are unacceptable. This is not the spirit in which common European challenges should be addressed."
The response from Paris was swift. Within an hour of Tajani's tweet, Colonna confirmed that she had phoned her Italian counterpart to say that "relations between Italy and France are based on reciprocal respect, between our two countries and between our two governments. I hope to be able to welcome him soon in Paris."
The issue was not mentioned directly on Darmanin's Twitter account: the interior minister instead posted about moves to break up migrant camps and criminal gangs within France.
The spat continued to occupy the media in France and Italy on Friday. Italy's Sky News 24 reported that Tajani demanded a full apology from France.
He also told the Italian centrist broadsheet Corriere della Sera that the French government had not done enough to explain Darmanin's comments, which he complained had been a "cheap jibe" and "vulgar".
'A stab in the back'
In the interview with Corriere della Sera, Tajani said "I would like to see how the French would react if [Italian Interior Minister Matteo] Piantedosi had said something similar about France and her government. What would have happened? There would have been serious consequences."
Tajani said that Meloni had advised him to cancel his visit because the apologies coming from the French foreign ministry were "insufficient." According to Sky News 24, Meloni was also annoyed about being compared to Marine Le Pen and being labelled "extreme right."
The Italian foreign minister said he had been shocked by Darmanin's attack. "It is obvious that not everyone in the French government thinks like the interior minister. We have been made aware of their disapproval and disappointment [over the remarks], but we need them to condemn what he said.
"It has never happened, and would never happen, that an Italian or a member of the Italian government would attack the government of an allied country in such an aggressive manner, or would question the leaders of its institutions."
Comparing the French insults to a "stab in the back", Tajani said it was not something he or his government could ignore, Italy's Nova news agency reported. If there were problems, he said, the proper course should have been to sit around a table and discuss the issues calmly, not send 150 soldiers to the border, as he accused the French of doing last week.