Migrants continue to risk their lives trying to cross the Evros River separating Turkey and Greece. Many of them die in the attempt to enter the EU – last year more bodies than ever were recovered, a documentary film by the German broadcaster ARD has revealed.
Along the Evros river, at the border between Greece and Turkey, a 5-meter-high steel wall has been increasing in length since construction began in 2020. The barrier, designed to keep migrants out of the EU, is now at least 38 kilometers long. But thousands of people continue to risk their lives attempting to cross into Greece. It's not known exactly how many die in the process, but on the Greek side of the river alone, more than 60 people lost their lives last year.
Identifying the dead remains a difficult challenge, according to forensic pathologist Pavlos Pavlidis, whose job is to conduct autopsies on the bodies found in the water and surrounding forest. Most of the dead do not carry any form of ID. In an interview in October 2021, Pavlidis told InfoMigrants how the deceased body is altered by being in the water for a long time.
More bodies than ever
More than a year later, the pathologist is still carrying out autopsies – in a recent short documentary shown on Germany's state broadcaster ARD, he said that over the past 22 years he had seen around 600 bodies on the Greek side alone. He assumes that there is roughly the same number on the Turkish side. "So we're talking about 1,200 to 1,500 people, but we receive a lot more search requests than that from relatives."
Read more: Looking for a missing loved one: How do I even begin to search, and who can help?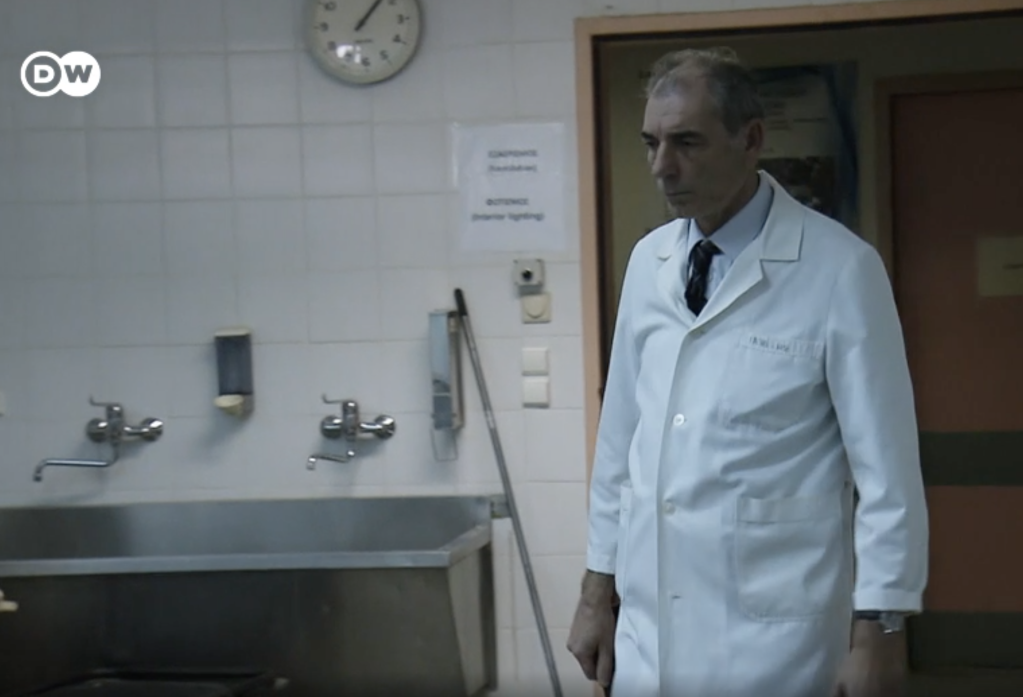 The bodies are often recovered from the forest by the local undertakers. ARD films two of them, one armed with a simple shovel, finding what looks like a blanket and human remains in a shallow grave, possibly dug by other migrants. "Didn't he have any shoes?," one of the men asks as they wrap the partly decomposed remains in plastic. "No, the other migrants often take them," the other replies. 
The chief undertaker tells ARD that recovering dead bodies from the border makes up a large part of his work. On one occasion he brought 35 of them to the morgue after they drowned in the Evros.
If it is possible to identify the dead, he says that the families often come from Europe to pay their last respects. "It's very hard, they're all crying," he explains. "Can you imagine, they travel so far to either pick up the body of a dead relative or to bury them here." Sometimes, he takes the bodies of migrants to Turkey to be transported home from there.
Some families cannot afford to have the body of their loved one repatriated, so the migrants are buried in a local Greek cemetery for Muslims. Their names and their countries of origin – Somalia, Afghanistan, Syria – are inscribed on their graves. There are people of all ages and it appears that a lot of the graves are fresh.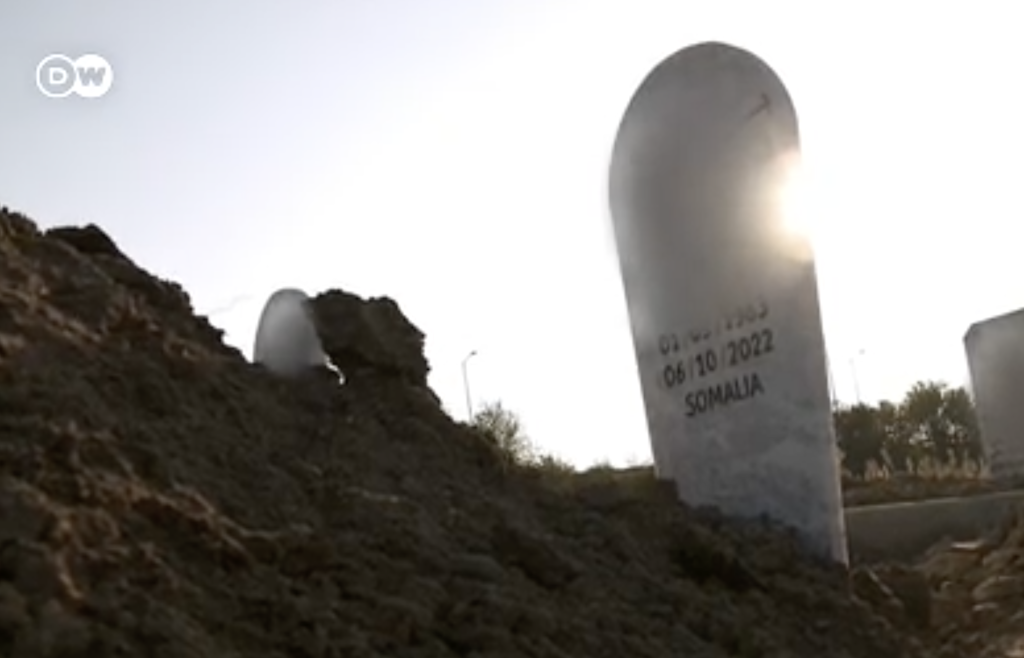 But many more bodies are simply never identified, leaving family members in limbo. These are buried in a graveyard for unidentified migrants, their tombstones marked only with numbers.
Read more: Identifying the dead: Why it is so difficult and what you can do
'It would be better than not knowing'
In the Germany city of Hanover, Kurdish refugee Sivar Qassim is living with this horrible uncertainty. Qassim fled to Germany in 2015 after war broke out in Syria. The rest of his family escaped to Iraq, along with his younger brother, Mohammed.
"He was very good in school, and we wanted to offer him a better life. That was also what I wanted," Qassim told ARD. "I have a lot of friends but still it's nothing like being brothers. No matter who you're friends with, family is always number one. I was really looking forward to him coming, but…" Qassim doesn't continue.
Life was difficult for the family in Iraq, so in Autumn, 2021, they decided to send 14-year-old Mohammed to Germany, via the Evros route: "just like everyone else, with a people smuggler […] and illegally, because it's not possible to do it legally. We didn't have any documents in Syria anyway," his older brother explains.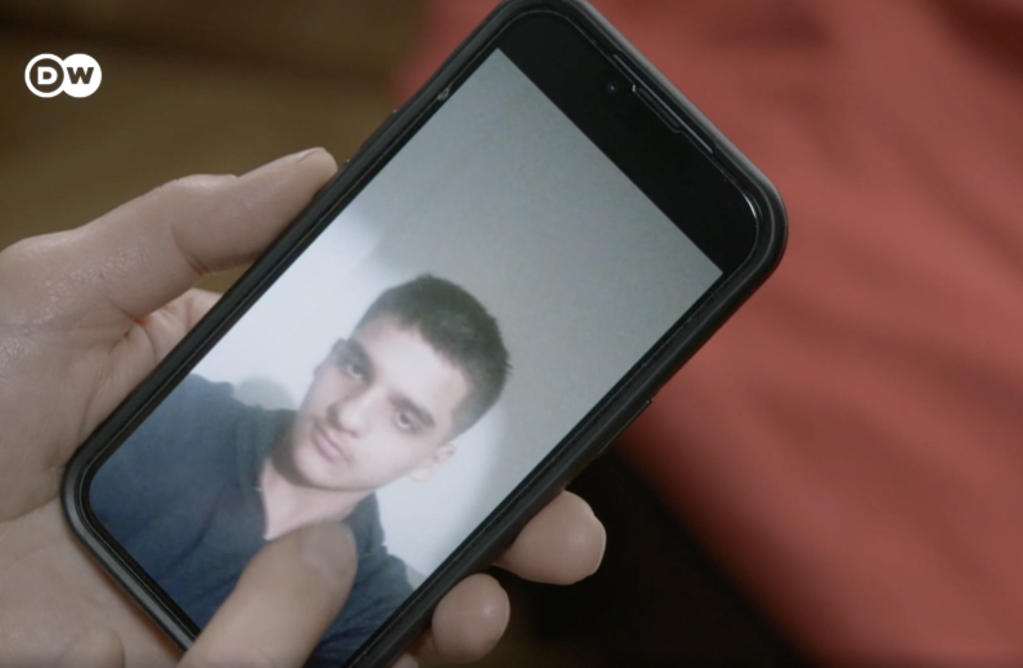 In October 2021 a call came from the people smugglers. "They said that something had happened and that Mohammed had fallen into the water. They said they waited but couldn't find him. That was a lie. We found out that they hadn't waited and simply carried on. They were frightened because what they were doing was illegal."
From Germany, a desperate Qassim flew to Greece to look for his brother, but despite having his DNA registered, he found nothing. He had even sent a photo of Mohammed to Pavlos Pavlidis, the pathologist. But Pavlidis says he would have remembered a child of that age.
Back at home Qassim also looks for his brother on Facebook and search platforms for missing migrants, but in vain. He says he would almost prefer to hear that Mohammed's body had been found. "Of course it wouldn't be easy but it would be better than not knowing. If we knew that he had died and could bury him then it would be clear, it is something we'd have to accept, but this uncertainty, I find that really, really awful."
Read more: A new guide to help find missing migrants