The British charity RAMFEL is helping ten families in the UK who are trying to get their unaccompanied child refugee relatives out of Sudan. Eight of the families are Eritrean, and two are Sudanese. InfoMigrants talked to RAMFEL's Head of Campaigns, Nick Beales.
"Since the crisis in Sudan errupted, it has become impossible to apply for a visa from Sudan," says Nick Beales, Head of Campaigning at the UK charity RAMFEL (Refugee and Migrant Forum, Essex and London) on the phone to InfoMigrants.
"So people in Sudan are in a worse condition in terms of coming to the UK than they were before this latest fighting […] From speaking to their relatives in the UK, what is becoming really clear is a sense of hopelessness and desperation, as they try and monitor where their relatives are and what kinds of situations they are facing."
Some of the children are as young as 14, says Beales. "We have unaccompanied teenage girls. There is already huge discrimination against Eritreans in Sudanese society. Obviously as an unaccompanied child, often living undocumented in Sudan, you are at huge risk of exploitation, you are at risk of violence, you are at risk of sexual violence, you are at risk of trafficking, you are at risk of modern slavery. And that was all before the latest conflict broke out. Now we are talking unimaginable danger that these young children are in. They all have ties in the UK and the UK government has done nothing to facilitate their safe passage to the UK."
'These childrens' home should be the UK'
According to its website, RAMFEL supports "vulnerable migrants to access justice and provides vital support in moments of individual crisis."
At the moment, the organization is helping in the cases of ten families, eight Eritreans and two Sudanese families, all registered refugees in the UK, who are trying to get 13 unaccompanied minors, mostly younger siblings of those present in the UK, out of Sudan where they are all facing a very difficult situation, made worse since the fighting errupted in April.
Also read: IOM urges action to avoid humanitarian catastrophe in Sudan
"These childrens' home should be the UK. They have family in the UK," explains Beales to InfoMigrants. "They are already fleeing an unimaginably difficult situation, they are going to be suffering all sorts of vicarious trauma and PTSD. They have family in the UK who are ready to support them and help them, so it should be the UK who are ready to support them."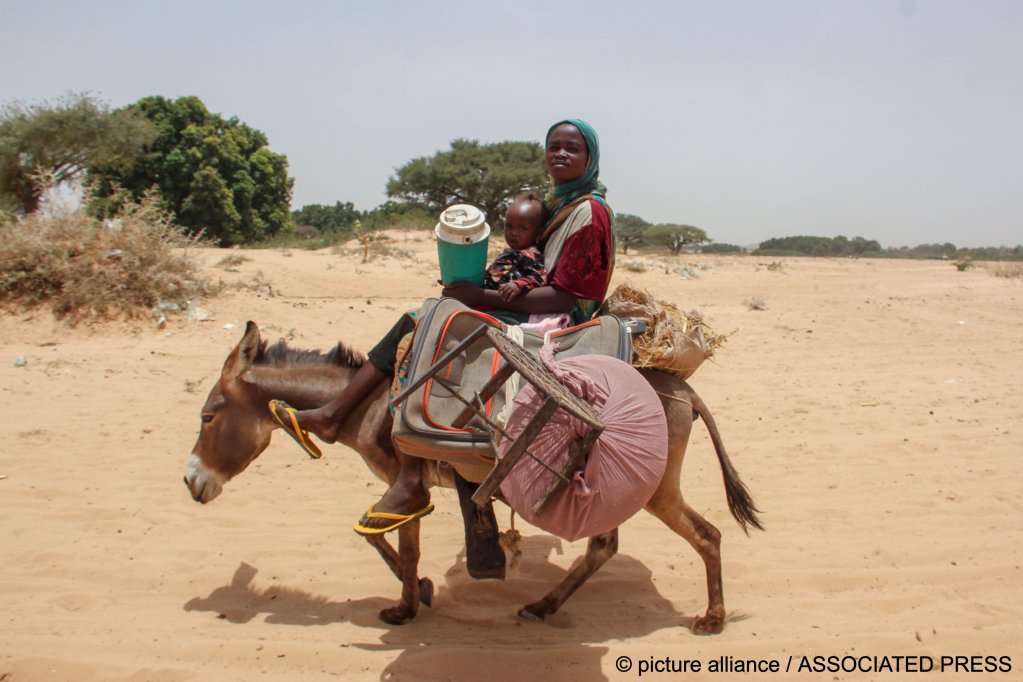 Sadly, though, says Beales, even before the crisis errupted, the applications from these children were stalled, now they have got no route out and their family members already in the UK are losing hope.
Sudanese diaspora in the UK
The Sudanese diaspora in the UK is long-established. In 2020, the UK's Office for National Statistics published data for the period between July 2018-2019. During that period, they estimated there were around 35,000 people who were born in Sudan registered as living in the UK. They said they thought there was a margin for error of plus or minus 9,000.
Beales said he was told the other day that there could be 30,000-40,000 Sudanese currently in the UK, meaning that if just a quarter of them were hoping to apply for family reunification with a relative in Sudan, the UK could be potentially looking at "tens of thousands of people" similar to those cases RAMFEL is representing.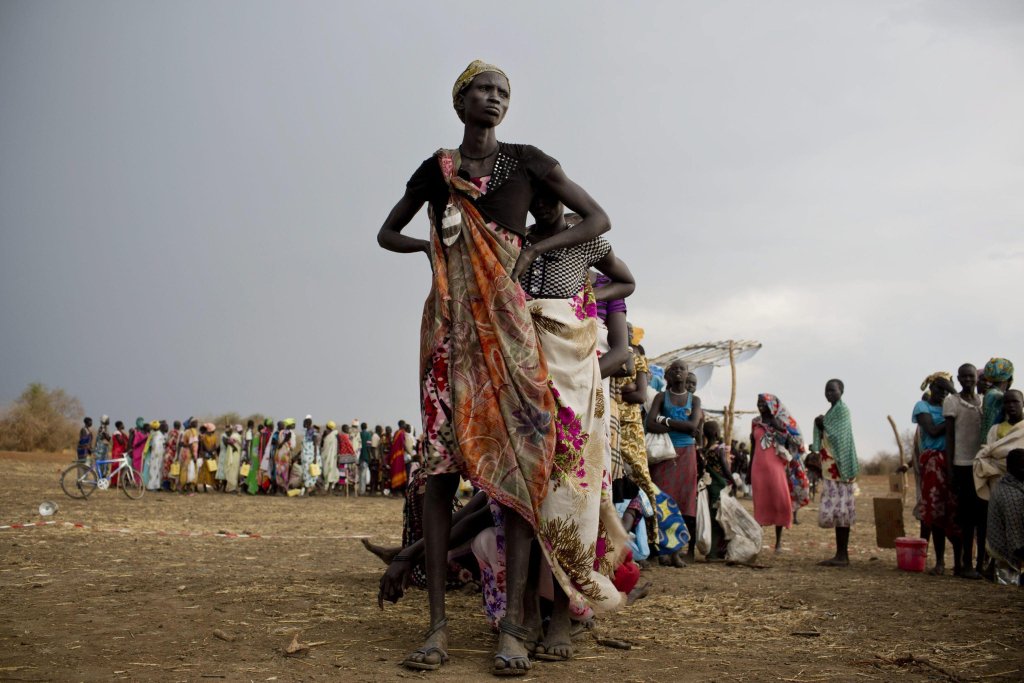 Also read: UN says conflict may trigger refugee crisis
Beales explains that the family reunification process to the UK is an extremely difficult process to navigate. Not least because "the UK has an extremely limited definition of family member." Essentially, family reunification normally applies to a spouse who was already married prior to arriving in the UK, or a child. Siblings are not considered such a valid connection, even if, as Beales says, many of these older siblings were already acting in a kind of parental role with their younger brothers or sisters.
Family reunification
"For all of our Eritrean clients, they are younger siblings applying to reunite with older siblings in the UK. In societies outside the UK, there is a focus on the broader family and in many cases these siblings have acted as a de facto parent for these younger siblings. But the UK definition only tends to look at what they call 'pre-flight spouses' and children who a refugee parent can sponsor."
For these applications to approve a sibling, says Beales, "you need to submit so much evidence that demonstrates to the UK government that you should be allowed to reunite with that family member."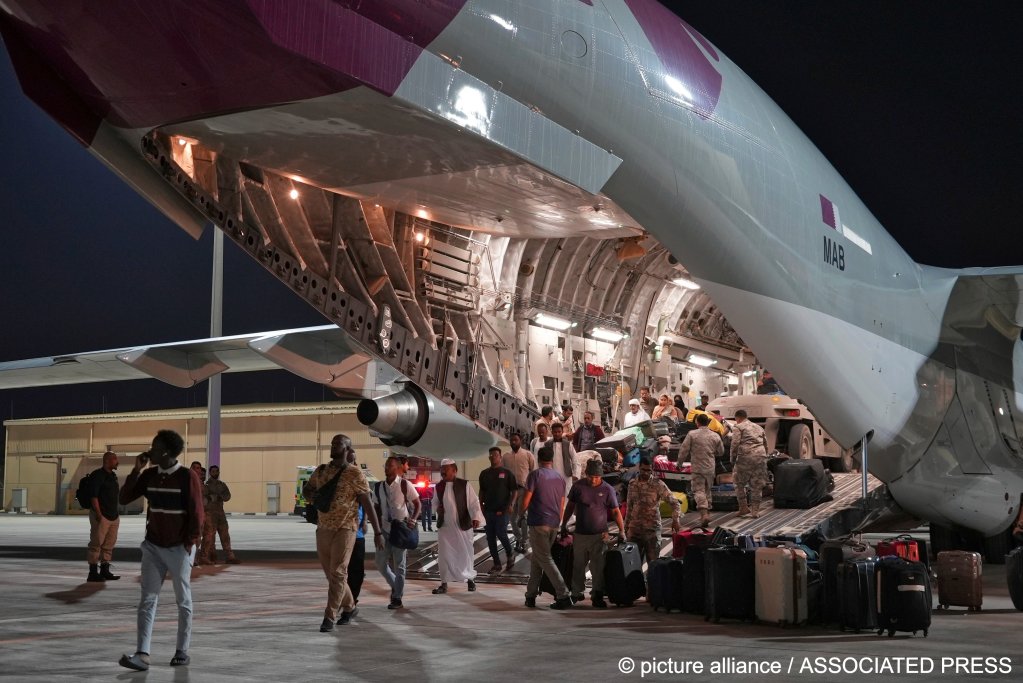 Recently, the UK's Home Secretary declared that the only way for those in Sudan to apply to come to the UK would be via the UN Refugee Agency UNHCR. In fact, says Beales, that is not the case, and they cannot currently apply even via the UNHCR to get out of Sudan to the UK.
Beales mentions another case submitted to the UK government one year ago in which the UNHCR is pleading to allow a child to be reunited with their older sibling. That case was rejected. "So even when we have a report, where the UNHCR is expressly recommending that these two siblings be reunited and be allowed to come to the UK, the government has refused to do anything. That case is now up for appeal, but since the outbreak of violence in Sudan, the UK hasn't remotely indicated that it is reconsidering its decision."
Also read: Sudan, we grabbed our daughter, a bag and ran
Sick with worry
The frustration in Beales voice is often palpable. As far as Beales knows, the unaccompanied children are all still in Sudan "but it is really difficult to pinpoint exactly where they are." Beales says that the families RAMFEL is supporting are often sick with worry if for some reason they don't hear from their relatives each day.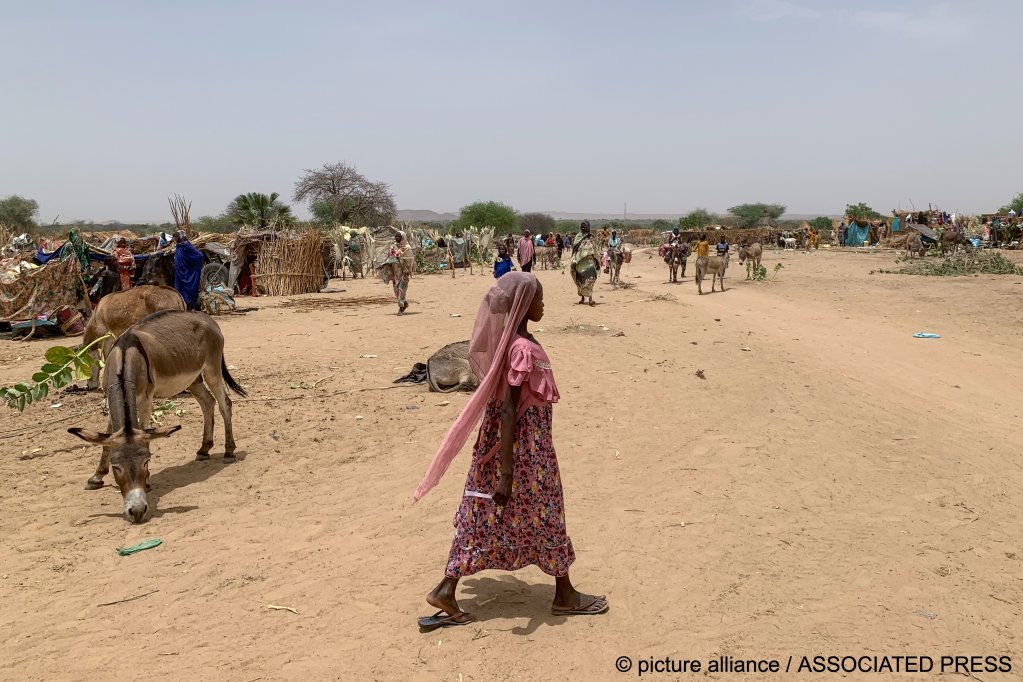 For those who have already arrived in the UK, says Beales, some of them may have been forced to take routes through Europe and across the Channel to seek safety. Previously, he said, the asylum grant rate for Sudanese nationals who did manage to reach the UK tended to be around 80%. This was a little bit lower than say for those fleeing Eritrea or Afghanistan, which tends to be in the high eighties or nineties percentage wise. "But you imagine that out of five Sudanese who cross the Channel, around four of them would have been granted asylum," says Beales, referring to the current legal rules.
Also read: 'I need to leave, instead of just waiting for this war to end'
"The government's response exemplifies exactly why people are left with no option but to take those dangerous journeys. No one wants to get in a dinghy and cross the Channel, but they are simply left with no other route," says Beales.
For the children in Sudan that RAMFEL is trying to support, "they have done everything the government has told them to do, in terms of applying for leave to enter the UK. They have sat patiently in extremely dangerous situations. The government has not processed their claims, has refused their claims in some cases, and are now refusing to continue processing their claims because they can't attend a visa center."
'Safe passage now!'
Another organization, Safe Passage International works to reunite child refugees with their family. They operate in the UK, France and Greece. Emily Graham, Head of Campaigns at Safe Passage International told InfoMigrants in a statement: "Sudanese men, women and children can't wait months for a decision on their family reunion case, when they need a safe route right now. This Government should be doing everything it can to help refugees reach safety and family here in the UK."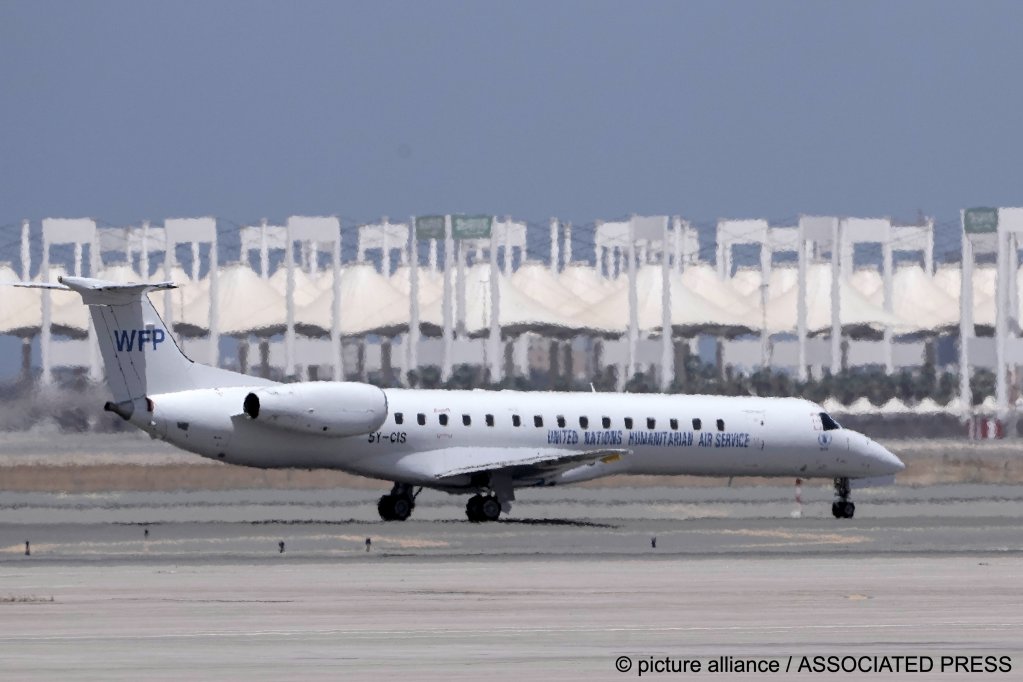 Graham added: "This Government says that refugees must come through one of the very few official routes that exist, whilst tripling the processing time for one of the pathways. Already, many of the child refugees we work with lose faith in the long and complicated family reunion process and decide to reach relatives in the UK in any way they can. Longer waiting times will only push more people into risking a dangerous journey to reach their loved ones"
'Travel at your own risk'
For the cases to go ahead, explains Beales, the government is still expecting that applicants attend a visa center in person to be assessed, have their documents examined and to undergo medical tests. The UK's visa center in the Sudanese capital Khartoum was shut at the end of April when the UK evacuated all its diplomats and most of its nationals in the country.
Expecting a child to undertake a dangerous journey across Sudan to a neighboring country to attend a visa center is not realistic, thinks Beales. And even then, there is no promise that attendance would mean that their claim might be successful and they would be offered a passage out.
"In one instance we have had the response that 'you can travel at your own risk to a neighboring country,'" explains Beales. "But that is to an unaccompanied child they are saying that. And there is no guarantee that we will approve the visa application, they just said you can attend the visa center and then we will consider your case."
'Waive some of the bureaucratic process to prioritize evacuation'
In order to try and resolve the situation, at least for these 13 children, RAMFEL is demanding instead that the British government waive some of the bureaucratic requirements of the process so that the childrens' cases can be considered fairly and expeditiously on merit and then the other checks could be done post-evacuation. Such as biometric tests and the TB test, a level of flexibility afforded to those fleeing Ukraine since 2022. Once their cases are heard and hopefully approved, thinks Beales, they could complete the rest of the bureaucratic process either in transit in a safe country or upon arrival in the UK.
Beales added that they have had no indication that the UK government would take any steps to evacuate the children from Sudan without first approving their applications, even if they got themselves to Port Sudan, from where some evacuation ships are leaving and some international agencies like UNHCR are working to help with the evacuation.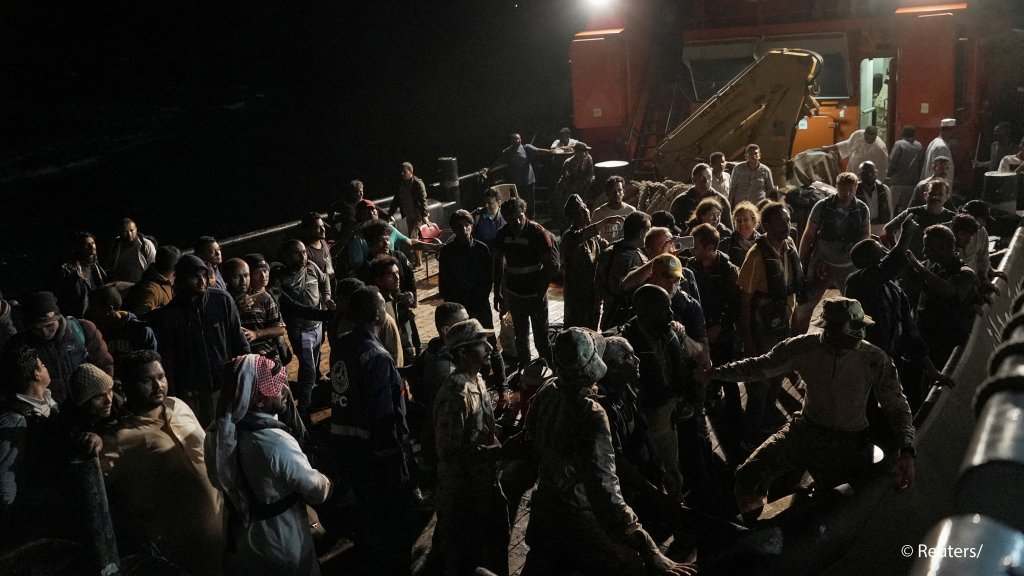 A UK government spokesperson told the British newspaper The Guardian: "The UK has carried out by far the longest and largest evacuation of any western country from Sudan, bringing 2,450 people to safety. Preventing a humanitarian emergency in Sudan is our focus right now. Alongside the UK evacuation effort, we are working with international partners and the United Nations to bring an end to fighting."
'Safe routes don't exist'
"It is not that the UK government has done nothing. It is that the UK government's lack of action has made it even more difficult, if not impossible to get a visa from Sudan now. It is a complete abdication of responsibility towards them," feels Beales.
Up until now, they have done everything to follow the legal routes, to no avail. But even if they were to somehow cross several countries and get out of Sudan, towards the Mediterranean, across that sea, up through Europe and come across the Channel -- which would be the alternative taken by many others -- the latest UK immigration law would see to it that they could still be refused entry to the UK on arrival.
"That bill would remove that possibility, [of seeking asylum in the UK.] If it is passed, it would ensure that these children, even if they got to the UK would face detention without trial, then indefinite period in the UK without status, and then deportation to a third country. If you ever wanted evidence that safe routes don't exist and people have no other option but to take dangerous journeys to the UK, this is it, the government's response to these children's application from Sudan."
Graham from Safe Passage agrees: "Under the Refugee Ban Bill, the Government will then punish refugees, including those fleeing Sudan, who make life-threatening Channel crossings by locking them up indefinitely in grim detention facilities and deny them from ever getting protection here. Instead of these cruel plans, the Government must focus its efforts on speeding up decision making and opening safe routes for refugees."