Yonas is an Eritrean refugee in the UK. A year ago, he began to gather evidence to apply for family reunification for his two younger brothers, who had fled from Eritrea to Sudan. He submitted the documents to the UK government in April 2023. Then conflict broke out in Sudan, and Yonas has not heard from his brothers for over two weeks.
"It took me two years to reach the UK," Yonas explains quietly over the phone to InfoMigrants. Although his face is not visible, the emotion in his voice is strong enough to convey the horrors he suffered on that journey and why he is so adamant that his two younger brothers, who were also forced to flee Eritrea, should not go through the same process as him. Yonas was just 16 when he arrived in London.
"I love my country," he says. "But the main reason I had to leave was politics. It is really bad to live over there, especially if you are a teenager. That's why I left Eritrea."
Although he doesn't go into details, it becomes clear that Yonas is referring to the almost blanket forced conscription that means that most young Eritreans spend several years if not a lifetime in the army, with very little way out. "I miss my family though, I wish I could live with them," he adds quietly.
Also read: 'Unimaginable danger,' child refugees stuck in Sudan
Yonas' two brothers, who are 17 and 14 years old, were living together in Khartoum before the fighting broke out in Sudan. But now, he doesn't know where they might be, or whether they are even safe. "It is a bad situation, they moved during that worst time, I don't have any idea. I am really worried about them. It is a really worrying time, it is the worse time." He says he hasn't heard from them for more than two weeks.
Playing by the rules
Yonas has tried to do everything correctly and play by all the UK's rules regarding the family reunification process. He lists the interviews and forms and documents he has been asked to attend, fill out and provide. He began the process last year. The application was almost done when the conflict broke out. "I paid some money, I had an interview with social services, they phoned my brothers, they had an appointment for May 11. That was for taking their finger prints, [biometric] but now I don't know where they are."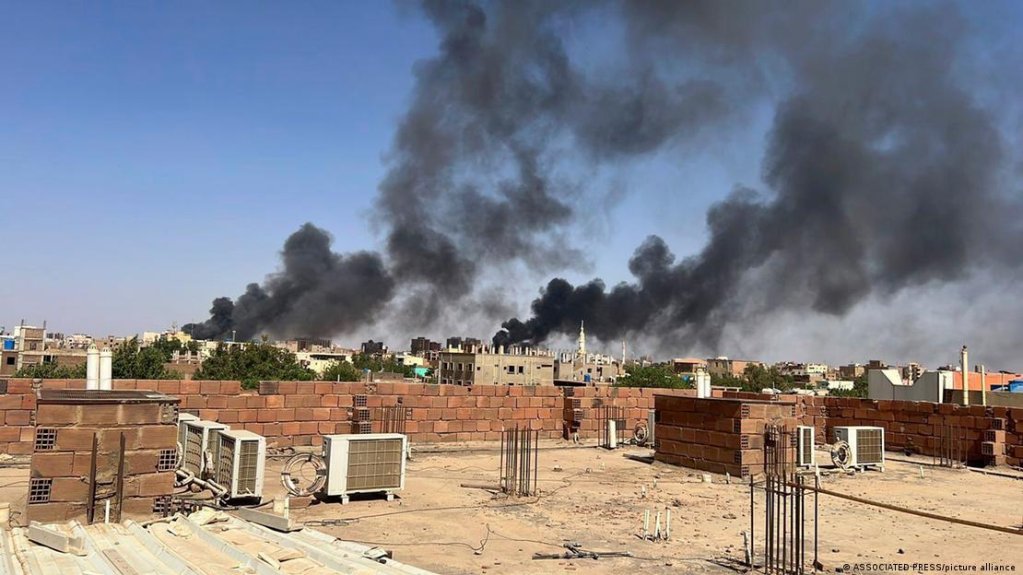 When asked if he has yet received an answer he says no. "But now everything is shut," says Yonas in despair. The British embassy is no longer operating from Khartoum since the UK, like most other countries, evacuated most of their foreign nationals and embassy staff.
Also read: Worsening humanitarian crisis could lead to displacement crisis
Before that, when he did hear from his brothers, the situation was becoming increasingly dangerous and worrying.
"I used to call them four or five times a day. They had a lot of problems, food, starving, they can't go out. One time, I could hear this tap tap tap noise, like someone was chopping vegetables perhaps, tomato or potato or something like that. I said to them, what are you doing, and they told me that was the noise of gunfire or bombs. ... They said there was no food left, the shops were shut, they were scared to go out, and there was gunfire all around, after that, I haven't heard from them," says Yonas, his voice dropping and getting even quieter, as though he is trying to process the amount of danger his brothers probably still find themselves in.
'I can't think about it', I don't want to think about it'
"I can't think about it, I don't want to think about it," Yonas repeats, when asked about how he feels about the silence from his brothers. "I am just hoping maybe they have just lost their phone, or can't charge it."
Yonas explains that he has some friends still in Sudan, people he trusts, and with whom he grew up. One of them promised he would look after Yonas' brothers for him. "I told him, whatever you do, don't leave them behind, stay with them, and he promised he would," Yonas says. He hopes his friend has been able to hold the promise he made to him as the situation was worsening. But, for the moment, he has lost contact with the friend too.
Also read: Mustafa Hussein from Sudan, 'Germany, do the right thing'
When asked if perhaps, in desperation, his brothers might think to follow the same route Yonas used, north west through Africa to the Mediterranean coast, and then across the sea, up through Italy, France and Belgium to the UK, Yonas is emphatic. "No, no no no, they can't," he says, sounding agitated. "I do not want my brothers to go through what I went through. It was horrible. No, they have to wait for this process of family reunification."
But the process, explains Nick Beales, Chief Campaigns Officer from the UK charity RAMFEL, (Refugee and Migrant Forum, Essex and London) is not only not easy, but has also practically stalled.
'Hopelessness and desperation'
On the phone to InfoMigrants on Wednesday (May 10) Beales confirms that it is not just Yonas that is experiencing a sense of "hoplessness and desperation," over the process. RAMFEL is supporting ten people in total the UK who are trying to bring their family members over as part of the family reunification scheme. Eight of them, including Yonas, are originally from Eritrea and mostly trying to bring over younger siblings who fled Eritrea for Sudan. Two of them are Sudanese and trying to get their family members out of the country.
"There is already huge discrimination against Eritreans in Sudanese society. Obviously as an unaccompanied child, often living undocumented in Sudan, you are at huge risk of exploitation, you are at risk of violence, you are at risk of sexual violence, you are at risk of trafficking, you are at risk of modern slavery. And that was all before the latest conflict broke out. Now we are talking unimaginable danger that these young children are in. They all have ties in the UK and the UK government has done nothing to facilitate their safe passage to the UK."
🎧 Also listen: InfoMigrants' Tales from the Border podcast, the last crossing to the UK
According to the statistics agency Statista, in 2020, there were about 13,000 Eritrean nationals living in the UK. When Yonas arrived, he was just 16, meaning that he set off from Eritrea when he was just 14. "I was lucky, when I arrived I was sent to live with a very nice host family. They were good to me," explains Yonas. He's still in touch with them today. "I saw them about three weeks ago," says his voice, sounding briefly uplifted. "They also asked me about my brothers."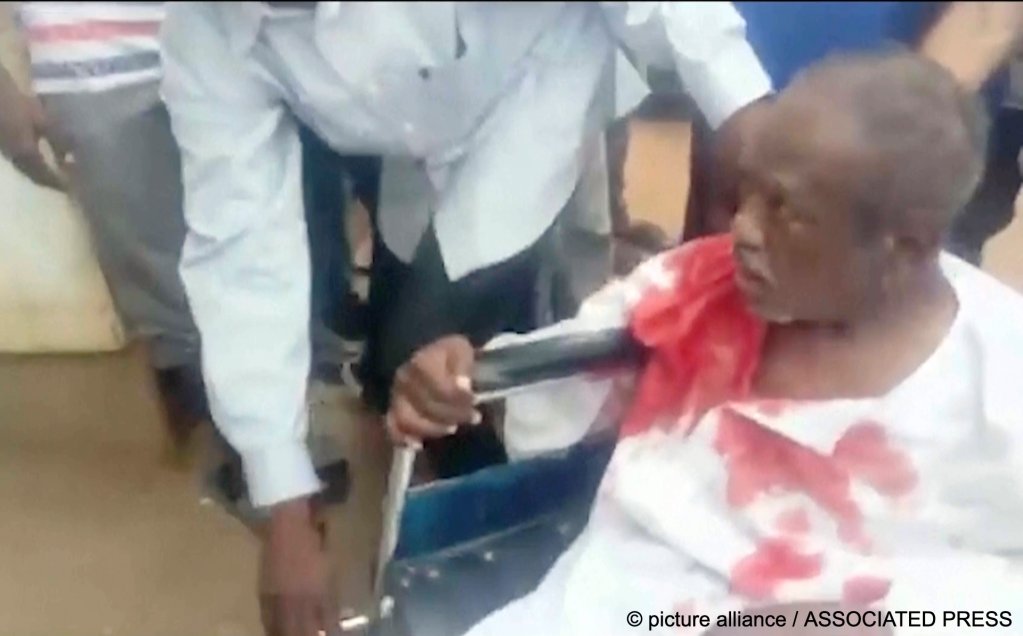 A sense of responsibility
Yonas is aware of the responsibility he has towards his brothers and his mother who is still in Eritrea. As the eldest son, Yonas has to act as a kind of second parent to his siblings. "I have a lot of responsibility for my brothers, for my mother, you know?"
"I was able to study and go to college. I learned English, although it could always be better." Yonas managed to continue studying through the lockdowns of the COVID pandemic. His English is good today, although he says he still has work to do. "I work full-time," says Yonas, at a recycling plant. "After work, I don't go out much, I just tend to go home."
Also read: Sudan, UN says conflict may trigger refugee crisis
"When we were born," says Yonas, my father was in the army. He explains that tours of duty in Eritrea last years at a time and they recruit you when still a relatively young teenager. Once you are in, it is almost impossible to get out. That is why many young people end up fleeing the army -- either before they are recruited or during a leave period.
It sounds like for Yonas' father, that is what happened. "Every three or four years, you are allowed some leave to come home. After one time, my father just did not go back, he absconded," remembers Yonas. When the army officers came looking for Yonas, his father was hiding, and so they threatened to take Yonas in his place.
Threats of conscription
The threats pushed Yonas to leave Eritrea, journeying first to Sudan and then on up via Libya, Italy, France and Belgium, Yonas remembers. "It took me two years," he says quietly. Finally, at some point on the journey, Yonas remembers being told the army had caught up with his father. "He is still in prison today," says Yonas. So his mother has to manage alone.
In a 2018 UN Refugee Agency UNHCR report on the experience of Eritrean refugees in the UK, the year that Yonas arrived, many of the participants told the researchers that they found it difficult when they found out that they would not be allowed to apply for siblings to join them in the UK as part of the family reunification process. They felt that this rule, lacked the understanding of the importance of family in Eritrean society.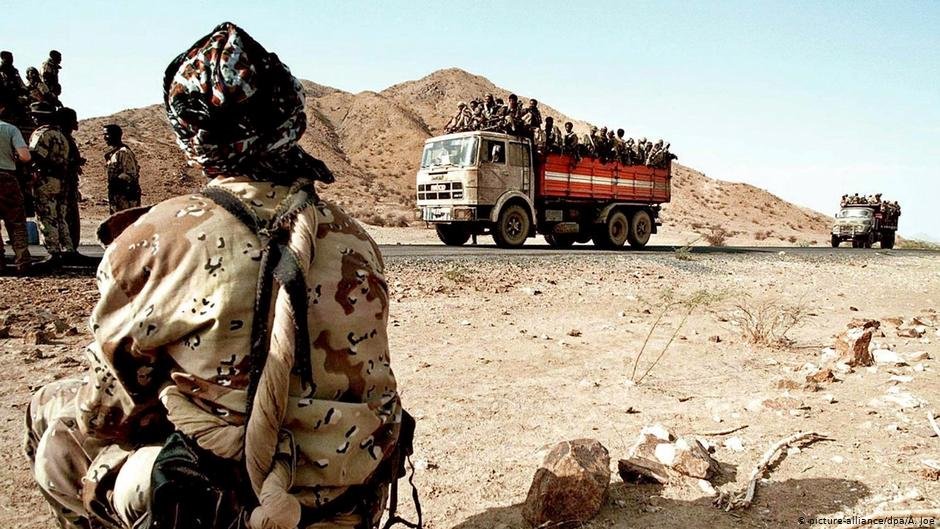 "Not having someone with you from your family is like one of your body parts is cut off. Not have them affects you no matter how well off you are here or what decent job you have. If your family is not with you, then you are not happy," partipants told UNHCR researchers.
UNHCR noted that "being able to reunite with family members can play an essential role in helping beneficiaries of international protection rebuild their lives and provide critical support as they adapt to new and challenging circumstances. It can fundamentally affect their ability to integrate in their new country and is often a crucial step in their integration."
UNHCR: Family members are 'crucial' for successful integration
At the time, UNHCR recommended that the UK Home Office (Interior Ministry), responsible for assessing the applications, should allow child refugees in the UK the right to sponsor their close family so they can rebuild their lives together. They also said the UK should expand who qualifies as 'family' so that young people who have turned 18 and elderly parents can also join family in the UK.
However, under the new immigration bill, these kinds of rules would be tightened, not relaxed. And whereas previously applicants could get legal support through the legal aid scheme, since 2013, applicants no longer have the right to that support for the family reunification process. But when applying, like Yonas, for a category of family (siblings) that is not in the strict definition of the visa, they need a solicitor to help them navigate all the steps in the process.
Also read: Conflict forces up to 20,000 to flee Sudan for Chad
Yonas has some friends in the UK who call him to find out if he has heard anything and try and be supportive. Lots of them have relatives too who they are hoping to see soon.
"You know, we went to the same school, same village, we played football together, we know who is living everywhere. I have one friend who is living in South Sudan. I asked that one friend about my brothers and he is sure my brothers went to South Sudan."
"I told him, if you have any information about my brothers, please let me know." Up until now though, Yonas has to live with the silence.
'It is so sad for my mum'
"It is so sad for my mum. She was so scared for me, and then for my younger brother and then for my youngest brother. I know the situation [in Sudan]. I know how bad it is, I know what the situation is. I wouldn't wish it on my worst enemy to come the same way as me. I lost a lot of brothers [friends] along the way."
For now, Yonas says that all he has got left is to keep hoping that one day soon, his brothers will make contact with him again.
"There are a lot of people in my situation, we just hope the [UK] government can help us. I just try and do everything I can. I just wish that they write to me now. Then I will support them when they come. I am just sad that if our [Eritrean] government and the politics were better, then my brothers wouldn't be in this situation and they would be safe. I can't even think about what might be happening, I just hope there is a good end to this story soon."