The EU border agency Frontex said it is expecting a record number of people to attempt irregular crossings into Europe this year, adding that poverty and climate change were the main driving forces behind migration -- rather than conflict.
Over 80,000 people have reached the European Union via channels of irregular migration so far this year, according to Frontex. This could mean that the overall total number for 2023 might exceed that of last year.
Some 330,000 irregular arrivals were registered across the EU last year, according to Frontex, making it the highest rate since 2016. More than one million people reached Europe around that time, resulting in tighter border controls and asylum procedures across the continent. 
Frontex numbers indicate that to date this year, the number of people trying to come to the European Union from North Africa in particular had increased by nearly 300% between January and April compared to the same period in 2022. 
More than 42,000 have reached the EU via the Central Mediterranean -- most heading to Italy -- since the beginning of the year. Frontex said it had observed a particular shift in migration movements departing from Tunisia -- compared with last year, there is a 1,100% growth of migrants setting off from Tunisia.
At the same time, Frontex says that irregular crossings in the east via the eastern Mediterranean, as well the Balkans and Poland, had been decreasing, though nearly half of all arrivals continue to come using these routes.
The agency also suggested a shift in migration patterns among people intending to reach Europe, saying that those fleeing poverty and climate change were beginning to outnumber people fleeing war.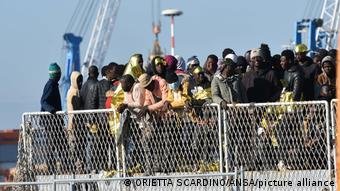 Read more: More than 600 people rescued by Italy and Frontex over the weekend
Traffickers resorting to increasingly unscrupulous methods 
Frontex chief Hans Leijtens meanwhile commented that the rising numbers were directly linked to changes in the way that trafficking rings operate.
"They're using right now small metal makeshift boats that can be produced at the beach within one day, 24 hours, which will cost around 1,000 euros ($1,090)," Leijtens said, adding that this allows them to lower the price they charge.
"The lower prices mean they need to have larger volumes. So there's a reason for them to push more. So that may also be an explanation for the numbers right now."
Frontex: 'Cannot assure' end to pushbacks
Leijtens added that smugglers were increasingly competing with each other as well, highlighting that it was known that in at least one instance, a migrant boat was sunk by one of its competitors.
Following the resignation of his predecessor Fabrice Leggeri last year, the new head of Frontex promised in January to restore trust in the organization, which has repeatedly come under fire for allegations of being complicit in inhumane and illegal practices against migrants -- including pushbacks at the EU's external borders.
However, Leijtens also stated that he "cannot assure" that practices like pushbacks of migrants are not taking place in the EU: "I can create conditions where, first of all, that we know about in the moment they happen, that we try to be there to prevent them from happening. We try to educate our people," he said.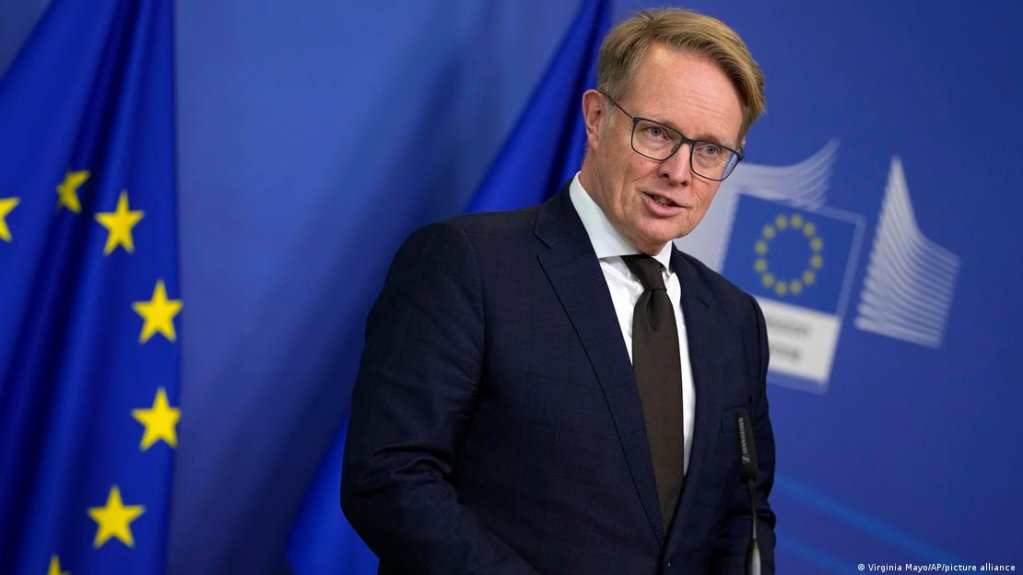 Read more: HRW: Croatian police 'violently push back refugees'
Libya - 'a real dilemma'
Another criticism raised against Frontex in the past by rights groups is its alleged facilitation in abuses of migrants in Libya; critics of Frontex say that by collaborating with the Libyan coast guard to intercept migrant boats, the EU agency is effectively abetting human rights abuses in detention camps in the North African country.
However, Leijtens stressed that his agency did not directly cooperate in any way with Libya:
"What we do is only when a vessel in distress, we disperse the Mayday call and that Mayday call is also received by the Libyan and Tunisian authorities," he said. "Of course, you hope that they don't end up in the camps that the UN has described in their reports. And that is for us professionally, a real dilemma."
Leijtens referred to a UN fact-finding mission which investigated claims of human rights abuses in Libya, which concluded that migrants stuck in Libya were being tortured and forced into sexual slavery.
Read more: New Frontex boss vows to protect human rights
with AFP, Reuters