The latest events around Europe indicate an increasing alignment to get tougher on migration. The UK's plans to outsource asylum procedures or a recent meeting between Italian Prime Minister Giorgia Meloni and her Czech counterpart are just two examples.
On Friday (12 May), Prime Minister of Greece Kyriakos Mitsotakis announced: "We implemented a firm but fair policy on migration. We protected our country's borders both on land and at sea, and reduced irregular arrivals by 90 percent. We proved that the sea has borders, and those borders can and must be guarded."
As reported by Al Jazeera, the statement was made on a makeshift stage in Moria camp on Lesbos, once one of the largest refugee camps in Europe. 
Recently, the Greek government changed the names of refugee camps in Lesbos from Reception Identification Center to Closed Control Access Center. The name change matched the replacement of frontline outposts in Lesbos by barbed wire-encased, access centers. 
Days before the events in Greece, Italian Prime Minister Giorgia Meloni visited the Czech Republic to meet with her counterpart, Petr Fiala. 
At a joint press conference (10 May), Fiala said: "On migrants, Meloni brings many proposals to Europe. We support Italy's proposals, we have the same vision." 
Fiala also added that a "more active fight against traffickers" was needed. 
At the same press conference, Meloni said, "Pursuing non-predatory cooperation with African countries is the most serious tool for tackling the migration crisis."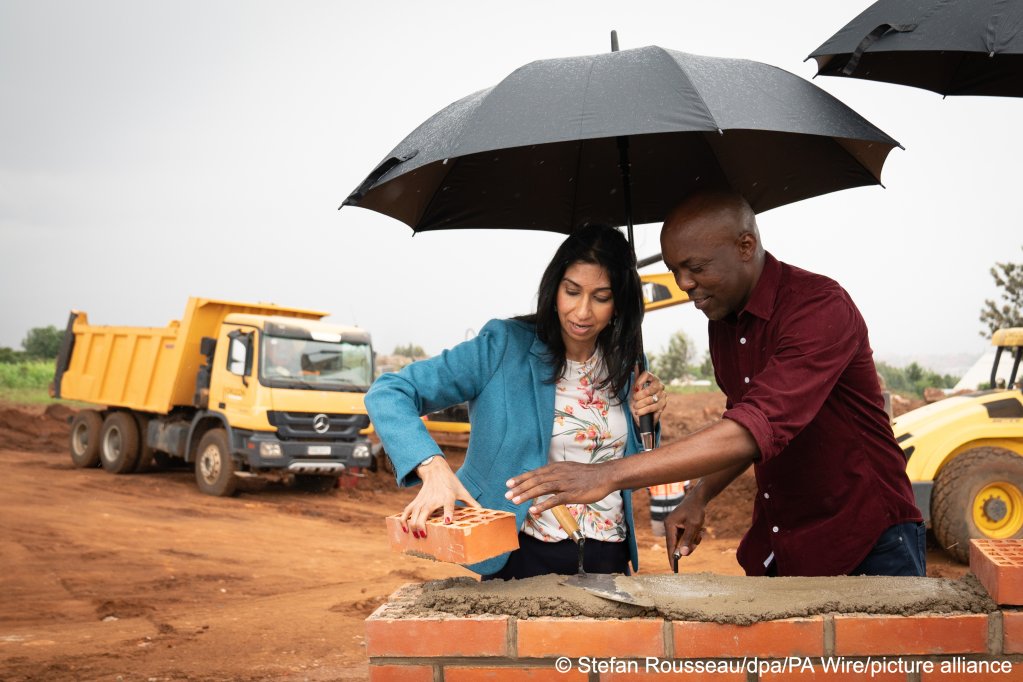 Outsourcing asylum policies to Africa 
The United Kingdom is leading the initiative to outsource its asylum policies to Africa. 
The UK "Illegal Migration Bill" proposed last March will prevent migrants arriving on small boats from applying for asylum. Instead, they will be deported to a "safe" third country, which the UK has identified as Rwanda. The UK government is currently in negotiations with Rwanda as part of its plans to outsource asylum procedures. 
In a state visit to the UK last month, Meloni and UK Prime Minister Rishi Sunak said they shared views on getting tough on migration. 
"Tackling traffickers and illegal migration is something that your government is doing very well. I'm following your work and I absolutely agree with your work and I think there are many things that we can do together," Meloni told the British Prime Minister, according to news agency Euronews.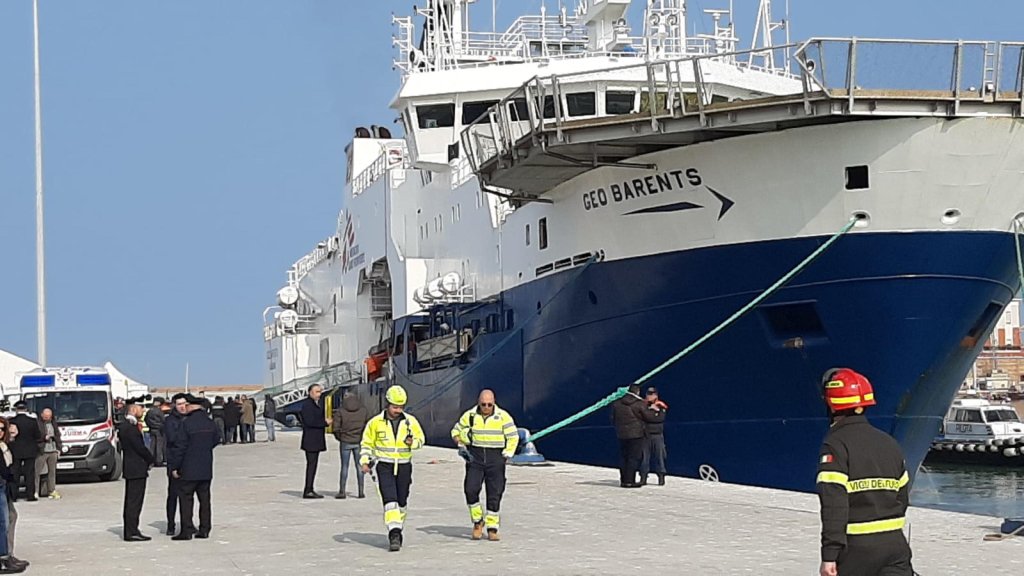 Stop the boats, detain the rescue ships 
The UK, Italy, and Greece are not the only countries in Europe working on policies that will stop migrants from reaching their shores and deporting migrants, but their governments have been in the headlines recently for voicing concerns and presenting plans to counter rising migration numbers.
Italy's right-wing government recently passed a government decree fining charities that rescue asylum seekers at sea and impound their ships. In February, Italian authorities detained the Médecins Sans Frontières (MSF) Geo Barnets rescue ship and fined the organization €10,000. 
Earlier this month, Italy's Foreign Affairs Minister Antonio Tajani canceled an official visit to Paris at the last minute after France's Interior Minister Gérald Darmanin said in a radio interview that Meloni was "incapable of resolving migration problems." 
"Offenses to the government and Italy by the minister Darmanin are unacceptable. This is not the spirit in which common European challenges should be addressed," Tajani wrote in a tweet. 
The latest 2022 United Nations Refugee Agency figures indicate that the United Kingdom and Italy each host more than 350,000 refugees while Greece hosts over 170,000. Germany has the highest refugee population at over 2.4 million.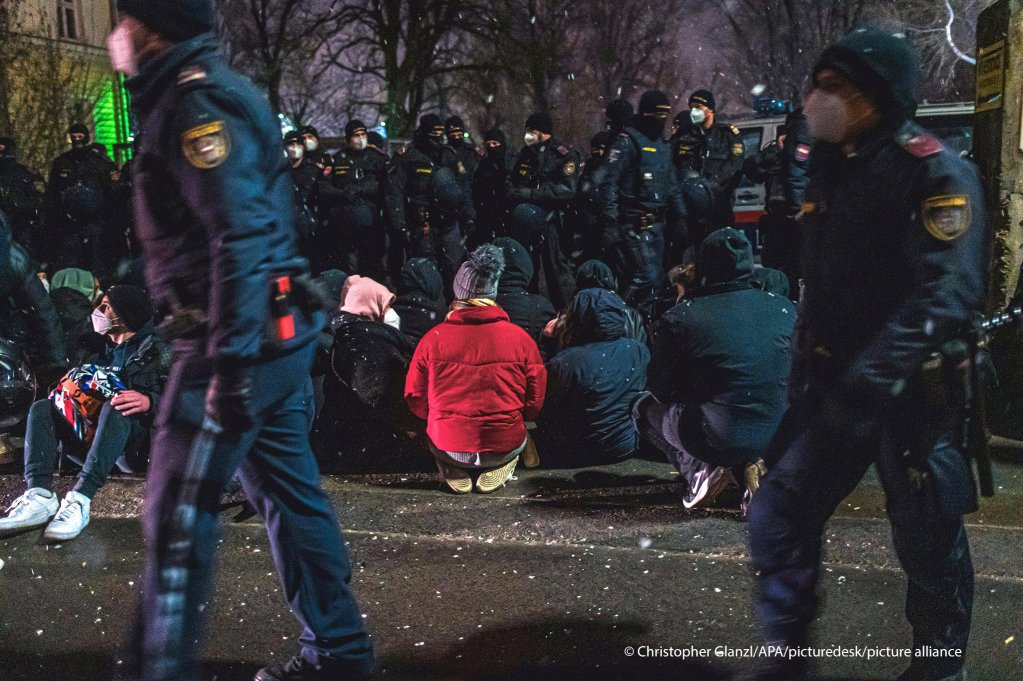 EU pledges to increase deportations
As Europe struggles to manage the arrival of migrants and asylum seekers through more restrictive legislation, differing and conflicting views on migration policies are causing tension in the European bloc. 
The 2020 New Pact on Migration and Asylum outlined by the European Commission in an attempt to break the deadlock on migration between EU countries is currently under review.
European Union's (EU) top migration warned that the UK's contentious new migration bill would be in breach of human rights laws but also urged EU countries to increase the deportation of failed asylum seekers. 
EU Home Affairs Commissioner Ylva Johansson said that only 21% of people not eligible for international protection in the EU were returned to their country of origin and said that increasing deportation of failed asylum seekers is essential to managing orderly migration. 
"To protect the right to apply for asylum, we have to show that we are appropriately dealing with those who do not qualify for international protection. We need migration, but it has to be in a legal and orderly way," Johansson said. 
The latest Amnesty International report slammed Europe and Western countries for their selective application of human rights.  
"The main message of the Amnesty International annual report is that we are witnessing the uneven application of what should be universal human rights, particularly in the refugee sphere," Alison Abrahams, media manager of Amnesty International, told InfoMigrants.