The European Union and Montenegro have signed an agreement whereby Frontex border guards will be deployed to the non-EU country to deter migrants from arriving irregularly.
On Tuesday (May 16), EU Commissioner for Home Affairs Ylva Johansson and the Montenegrin Interior Minister Filip Adzic signed an agreement on "operational cooperation in border management."
The stated goal of the agreement, which will enter into force provisionally on July 1, European border and coast guard agency Frontex and Montenegrin police will "contribute to addressing irregular migration and further enhance security at the EU's external borders."
"Frontex officers will be on all Montenegrin borders with neighboring countries, not only Croatia," Adzic said.
According to a press release by the European Commission (EC), the bloc's executive organ, some 500 Frontex border guards have been stationed at the EU's external borders of the Balkan region with Albania, North Macedonia and Serbia since 2019.
Montenegrin minister Adzic said the agreement will replace the current one from 2020, under which two joint operations are ongoing, according to the EC.
Sweden's Minister of Justice Gunnar Strömme, who represented the current Swedish Presidency to the EU Council, also signed the agreement, which still has to be confirmed in the European and Montenegrin parliaments.
Last October, The EC had proposed a new aid package worth over €39 million to increase border controls and 'migration management' in the Balkans. The plan included sending Frontex officials to non-EU borders.
Also read: Red Cross highlights worsening conditions on Balkan and Mediterranean migration routes
Criticism over migrant pushbacks
Over the past year or so, Frontex missions in southeastern Europe have been facing criticism.
In November 2022, the agency was forced to cancel its plans to use mass surveillance at Europe's borders following an investigative report by the Balkan Investigative Reporting Network (BIRN) and a critical review of the program by EU data protection watchdog EDPS.
According to news website Balkan Insight, "Frontex was forced to admit irregularities and commit to rewriting the program in compliance with EU data protection laws."
Earlier in 2022, a joint investigation by several European media outlets forced former Frontex director Fabrice Leggeri to resign over allegations of pushbacks and other human rights abuses.
Earlier this year, the new Frontex chief promised to "restore trust."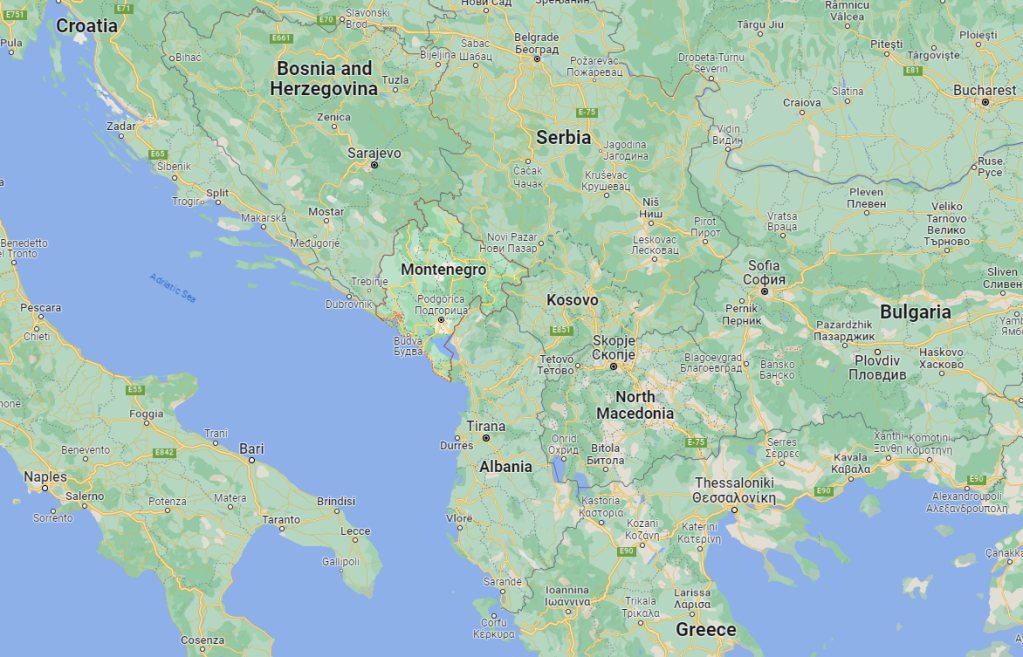 According to Frontex, the Balkan Route is currently the second most active migration route to the EU behind the Central Mediterranean. Between January and April of this year, Frontex detected more than 22,000 irregular border crossings along the Balkan route, down 21% from a year earlier.
Montenegro, which has been in negotiations with the EU about joining the bloc since 2010, has a population of roughly 600,000 and is sandwiched between EU member Croatia as well as Bosnia and Herzegovina, Serbia, Kosovo and Albania.
Read more: Body of a Bangladeshi migrant left behind near Albania-Montenegro border