The rhetoric in Turkey's run-off election scheduled for May 28 is turning increasingly anti-migrant. Incumbent President Recep Tayyip Erdogan's challenger Kemal Kilicdaroglu has vowed to send migrants back to their home countries if he wins. But can he actually do that?
Turkey's opposition leader Kemal Kilicdaroglu has pledged to send back millions of refugees and migrants if he wins the run-off election on May 28. 
The 74-year-old politician was trailing almost five points behind President Recep Tayyip Erdogan after Sunday's vote. However, since neither of the two main candidates managed to secure an outright majority, the race to win over undecided as well as third-party voters is turning to one of the main issues that the electorate appears to be interested in: migration.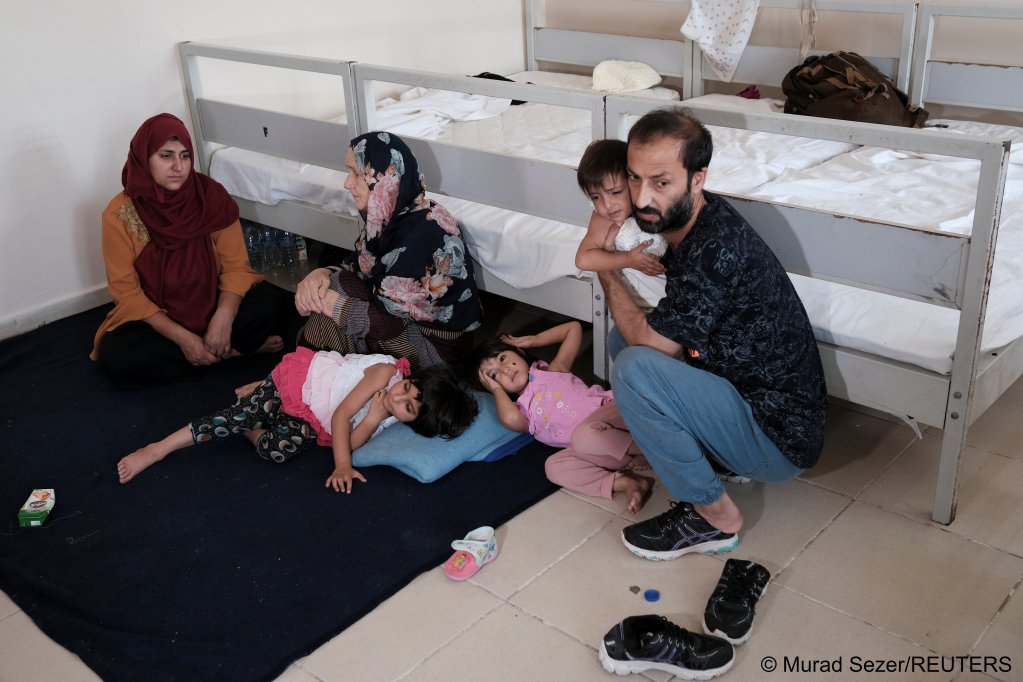 Opposition leader Kilicdaroglu hopes to win the the support of ultra-nationalist voters, who believe in the notion that Turkey hosting four million refugees — largely from neighboring Syria — is the main reason for Turkey's economy failing in recent years.
The secular politician is even hoping that the leader of the ultra-nationalist MHP party might publicly endorse him if he continues to double-down on his anti-migrant rhetoric; Kilicdaroglu plans to meet with MHP leader Sinan Ogan, who picked up 5.2% of Sunday's vote — precisely the decisive majority needed to give Kilicdaroglu the winning edge.
But can he actually change Turkey's overall immigration policies so dramatically?
Read more: More will flee Turkey if Erdogan is re-elected, migration expert warns
Eye-catching but baseless slogans
Even before the run-off election, the two rivals started various smear campaigns against each other, with Kilicdaroglu stopping just short of declaring Erdogan an unfit commander-in-chief of the military for failing to secure Turkey's borders, and Erdogan in return attacking Kilicdaroglu — who has been married for almost 50 years and has three children — as being homosexual.
However, there is little to substance behind such slogans which seem to solely aim to agitate voters in one direction or another.
While the result of the presidential election is yet to be determined, the make-up of parliamentary seats in Turkey for the next five years has been finalized, which may say more about the future of Turkish politics than the question of who will get to lead the country.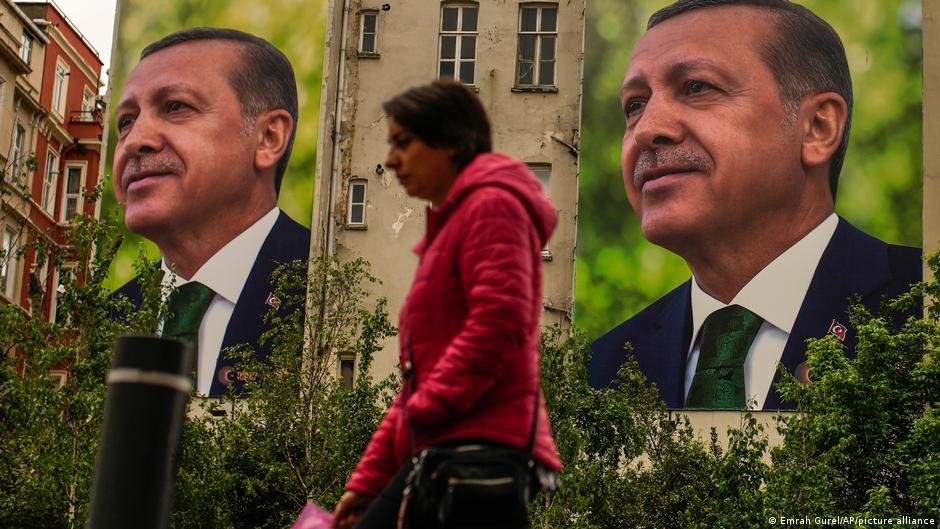 Erdogan's AK party managed to secure 268 out of 600 parliamentary seats. While this is the biggest defeat for the AKP yet in its 20-year history in parliament, it is still the single-largest parliamentary faction. Along with the 49 seats secured by the MHP, which has been a loyal partner to Erdogan in the past, the two parties can effectively block any major vote with their majority. 
Even if MHP leader Ogan decides to endorse Kilicdaroglu as president, he and his parliamentary party members can still support the AKP as the opposition in future. 
Therefore, even if Kilicdaroglu were to win the run-off election and manage to get the support of all other parties in parliament, he would still have to govern with a minority government if the MHP wasn't on his side, and that applies to any changes to migration laws as well.
Read more: Turkey elections: Refugees are a top political issue
Solid political alliances
A parliamentary alliance between the MHP and the AKP in opposition is, in fact, the most likely scenario for the future if Kilicdaroglu were to actually win the presidency with the nominal support of the MHP:
The only issue that the MHP cares about even more than migration is fighting Kurdish separatists in the southeast of the country, which in common political parlance in Turkey is broadly referred to as a fight against "terrorism" — even with separatists who seek non-violent, political means to this end.
Erdogan has fought the so-called "terrorists" — both actual insurgents and political activists from the Kurdish-majority southeast — with an iron fist for the past decade, garnering support as well as respect from the MHP. The two parties are following a similar course on this issue, unwilling to even consider any concessions to the Kurdish population.
Kilicdaroglu, in contrast, has embraced the pro-Kurdish, leftist HDP as a supporter. Despite the HDP securing only 1% of all seats in parliament, it is unlikely that the far-right MHP will want to seek any compromise with it under a Kilicdaroglu government, making it likely to opt instead for a strong opposition with the AKP.
In fact, Ogan has stressed in the past that he will only back a candidate who is devoted to fighting "terrorism."
Read more: Syrian refugees in Turkey turn into a political pawn
Economic woes
When it comes to changing Turkey's overall course on migration, it would appear that the parliamentary process could present more than just a stumbling stone for Kilicdaroglu. Even with Turkey having changed to a presidential system under Erdogan in 2018, the powers of the president are still limited.
In fact, one of the other pledges made by Kilicdaroglu in the run-up to last Sunday's vote is to take Turkey back to the previous parliamentary system, under which the President is only a ceremonial head-of-state, with a prime minister who has to work more closely with his cabinet.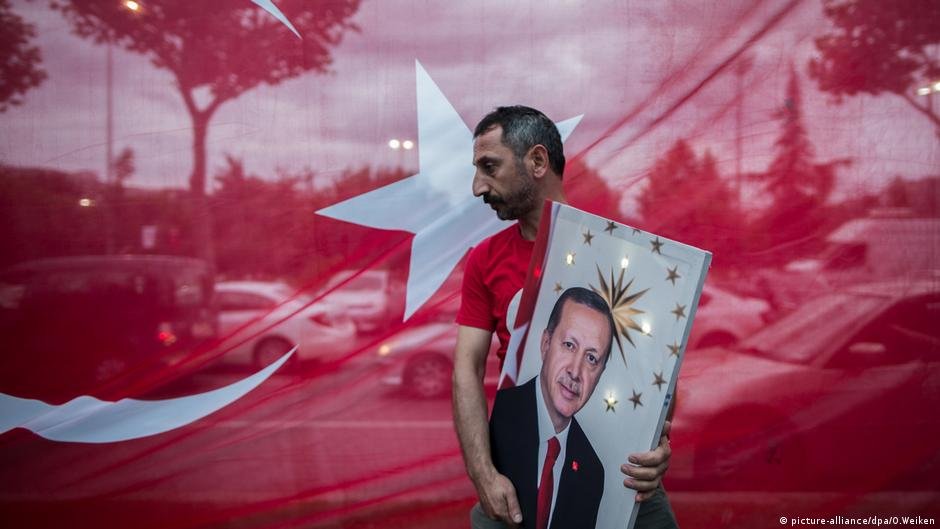 Erdogan has, however, issued a series of presidential decrees since the new system was introduced in 2018, and Kilicdaroglu could in theory do the same. But when it comes to such claims as sending all migrants and refugees in the country back, he would have to do more than just sign an edict.
For example, Kilicdaroglu could reject any future cooperation with the EU to keep migrants out of the continent; however, after the previous two Erdogan governments received €6 billion from the European Union to keep migrants out, undoing the status quo would be near-impossible.
Furthermore, in the midst of the worst economic crisis in Turkey in living memory, rejecting cash injections from the EU to help control migration would also be more than an uphill battle for Kilicdaroglu.
'10 million refugees'
However, there are other fallacies in Kilicdaroglu's anti-migrant slogans, which cast doubt over the substance of his pledges going forward.
In a recent speech, Kilicdaroglu went as far as saying that Erdogan had "deliberately brought more than 10 million refugees to this country," claiming that "as soon as I come to power, I will send all these refugees home."
In reality, Turkey is home to only four million refugees, which still makes it the largest hosting country in the world. However, exaggerating numbers of migrants and refugees without any base seems to be another attempt of Kilicdaroglu to use populist tactics to get more people on his side.
In another video speech published on Twitter, Kilicdaroglu once more referred to the alleged number of 10 million migrants and refugees, this time, however, in a bid to paint rival Erdogan in a negative light, saying that if the "mentally disturbed" Erdogan were indeed re-elected as president, he would let another 10 million people enter the country and eventually even open the border to up to 30 million.
While it's no secret that many EU politicians would welcome a more Western-minded leader in Turkey, such inflammatory words against migrants and refugees might send some alarm bells ringing in Brussels and elsewhere across the block, with fear that a Kilicdaroglu win would result in many refugees so far living a peaceful life in Turkey opting to leave and seek a more welcoming culture in Europe.
Erdogan trying to strike a balance
Erdogan's government meanwhile has tried to find a middle ground between managing migration numbers, keeping the EU happy enough and appealing to his voter base
On a Twitter post, he painted Kilicdaroglu and his CHP party, which is also Turkey's founding party, as a "fascist" movement with a "hypocritical" election campaign allegedly aimed at "kicking people out of the country."
However, under Erdogan's leadership, Turkey has already deported more than half a million Syrians back to their country, as restated only earlier this week by Interior Minister Suleyman Soylu.
"We are not going to make Turkey into a refugee warehouse, and we have not done so to date. But the Syrians are our brothers," Soylu said in a speech earlier in the week, echoing a similar statement made by Erdogan in 2021.
"We cannot send them to their deaths. And we have not. ... Erdogan doesn't want to be remembered as a leader who sent Syrians to their deaths."
What this statement fails to mention is the fact that Erdogan would have sent even more Syrians home as well if it weren't for the devastating February earthquakes along the Turkish-Syrian border region. Since then, the issue of repatriating war refugees from Syria has slowed down, as both countries have had to prioritize their recovery processes.
Read more: Turkey cracks down on migrants in major operation as pre-election rhetoric heats up
While some refugees have returned to Syria voluntarily since in order to help their families back home rebuild their lives amid an overall halt of hostilities in Syria, many in Turkey insist that they've built new lives in their host country over the past decade, which they are not willing to abandon.
Read more: 'Where should we go?' Syrians leave Turkey after quakes
A decisive moment for Turkey
With less than 10 days to go to the run-off vote, it remains unclear who may win the election, especially with reports of irregularities coming from a number of constituencies.
Prior to the election, many pollsters had placed Kilicdaroglu at an advantage. With the initial result favouring Erdogan, many aren't so sure anymore that change will happen.
In absolute numbers, Kilicdaroglu would need more than 2.5 million people to switch over to his side in the run-off. With his inflammatory rhetoric against refugees and migrants, it is more than unlikely at least that any naturalized Syrians will give the challenger their vote.
Erdogan, meanwhile, appears to be enjoying his existing lead, which might even strengthen in the run-off election. At the same time, he enjoys the support of the state apparatus and state-run media to help project his image as a man of the people ahead of the final vote — contrasting his opponent as a lofty character supported only by intellectual elites.
Already on the day of election, DW's Julia Hahn said that observers criticized Erdogan's use of state media to his advantage.
Already the longest leader in the history of Turkey, Erdogan is keen to lead centennial celebrations of the founding of the country later this year.
Arguably, Turkey has witnessed its biggest changes in its century-long history during the past 20 years under Erdogan — changes endorsed by at least a relative majority.
Kilicdaroglu meanwhile seeks to return Turkey to its founding principles, which are largely modeled after aspects of the French Revolution. But if he fails to be elected as president, it would mean that much of the country doesn't want to see a return to those principles, setting the stage for a new Turkish century in which not only religious conservatism but also migration will play an inalienable part.