The British government announced restrictions on student visas Tuesday in order to help cut net migration figures, which are expected to be at "record highs" when they are announced Thursday.
The new visa restrictions will prohibit international students studying in the UK from being able to bring family members over, according to official government statements.
In fact, once the new restrictions are enacted, only postgraduate students will have the opportunity to bring family over.
The restrictions are aimed at "banning people from using a student visa as a backdoor route to work in the UK", according to a press release announcing the change. They will apply from January 2024.
In 2022, almost half a million student visas were issued, according to UK government statistics. The number of students bringing dependents from overseas has apparently also increased by 750% since 2019 to a total of 136,000 people.
Net migration to the UK between June 2021 and June 2022 stood at over 500,000. The latest figures, covering the end of 2022 and start of 2023, will be announced on Thursday (May 24) by the Office for National Statistics.
International students enrich the UK economy
International students are in fact worth a lot to the British economy. According to the umbrella organization representing British Universities, Universities UK (UUK), "international students boost the UK economy by £41.9 billion" (around €48.2 billion).
In the study published in May 2023, the organization found that on average, each of the 650 parliamentary constituencies in the UK are about £58 million (€66.6 million) better off because of international students.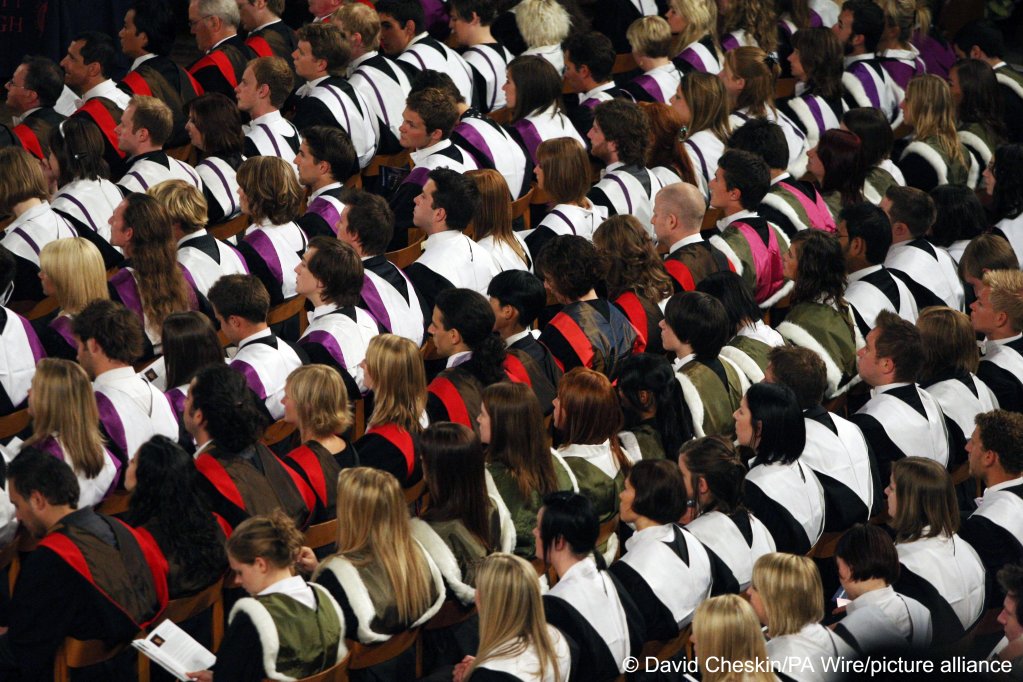 The study also found that "even when accounting for dependants and other costs, international students are a huge net contributor to the UK economy." It added that "every 11 non-EU students generates £1 million worth of net economic impact for the UK economy."
Also read: France, what bursaries and scholarships are there?
The report said that since 2018/19, the economic benefits brought by international students have risen by 34%. James Arrowsmith, director of UUK International, said international students make a "positive contribution" to the UK.
"They offer both a cultural and social benefit to our country, and make a significant contribution to our economy," he said.
'Vital UK remains open and welcoming'
It is "vital that the UK remains an open and welcoming destination for international students, and that their contribution is recognized and valued," Arrowsmith said.
In the government's announcement of the changes, Britain's Home Secretary (Interior Minister) Suella Braverman stated that the "UK is a top destination for the brightest students to learn at some of the world's best universities."
However, she is under pressure to demonstrate her policies are working and reducing overall migration.
Both Braverman and the Conservative government are under fire for not adhering to their promises to cut migration.
Braverman said it is "time for us to tighten up this route [of students bringing dependents into the country] to ensure we can cut migration numbers and meet the government's pledge to the British people to cut net migration."
'Studying in the UK will transform your career prospects'
The government still aims to host 600,000 international higher education students in the UK by the year 2030, and said these new restrictions will not affect that target.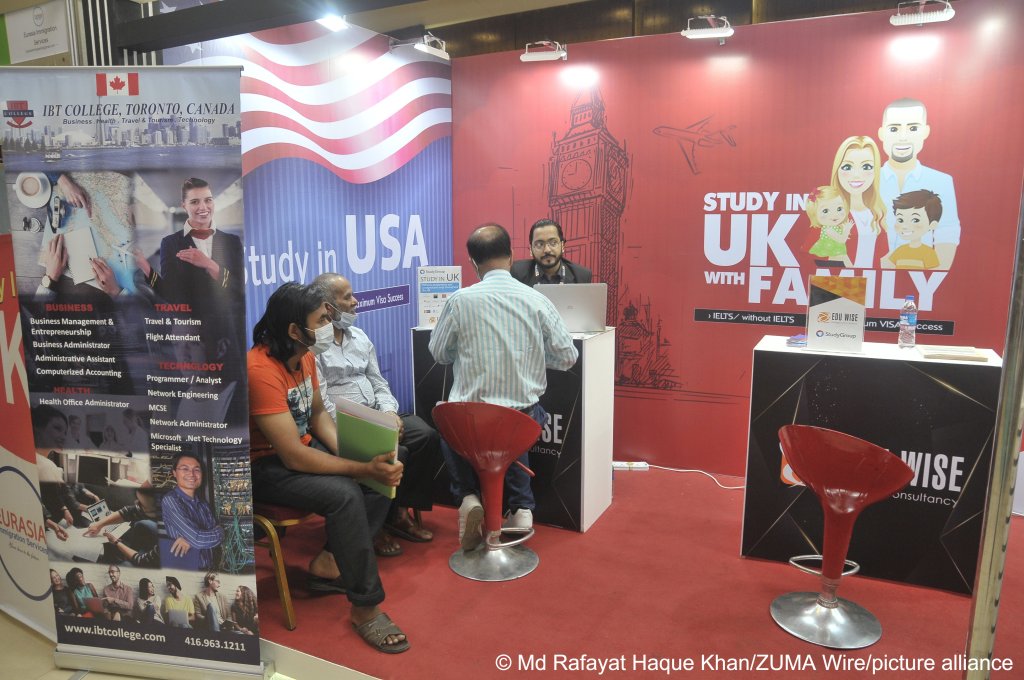 According to the British Council's Study in the UK pages, "studying in the UK will transform your career prospects. […] UK graduates are among the most employable in the world."
Also read: International students who fled Ukraine face deadline to leave Germany
However, in recent years, it has become a little more difficult for those graduates to remain in the UK after their degree ends.
The British Council suggests international students try and extend their visas by applying for further, post-graduate study, changing their visa into a skilled worker route, applying for an additional long-term or short-term visa or obtaining a visa for specific types of employment.
'Terrible decision'
For some who work in the university sector, the new rules are both "terrible" and potentially ineffective. Students following courses of a year or less, which applies to many masters degrees in the UK, do not figure in the net migration figures, because they are not considered longer-term residents.
Adam Habib, the director of the School of Oriental and African Studies (SOAS) and part of the University of London, told the BBC he thinks the decision is "first a financial challenge [to university financing –which often partly depends on revenue from international students], second, it raises issues of coherence in government, and third, a human rights question."
Habib said universities are already going through financial crises that could be worsened by these new changes.
UUK's Jamie Arrowsmith admitted that sometimes the numbers of dependent visas has been a challenge for universities in terms of finding family accommodation and schooling for their students' families, reported the BBC.
More than half a million international students in the UK
Arrowsmith said that "some targeted measures to mitigate this rise may be reasonable."
He said the government should work with universities to monitor the effect of the changes once they are in place and warned that the new rules were "likely to have a disproportionate impact on women and students from certain countries."
According to the Educational statistics organization HESA, in the academic year 2021/2022, some 679,970 non-UK domiciled students were enrolled in higher education.
The greatest proportion came from China, at around 100,000 students. Indian nationals were the second largest group, at a little over 87,045. Students from "other Asian" countries accounted for the third largest group at 66,950.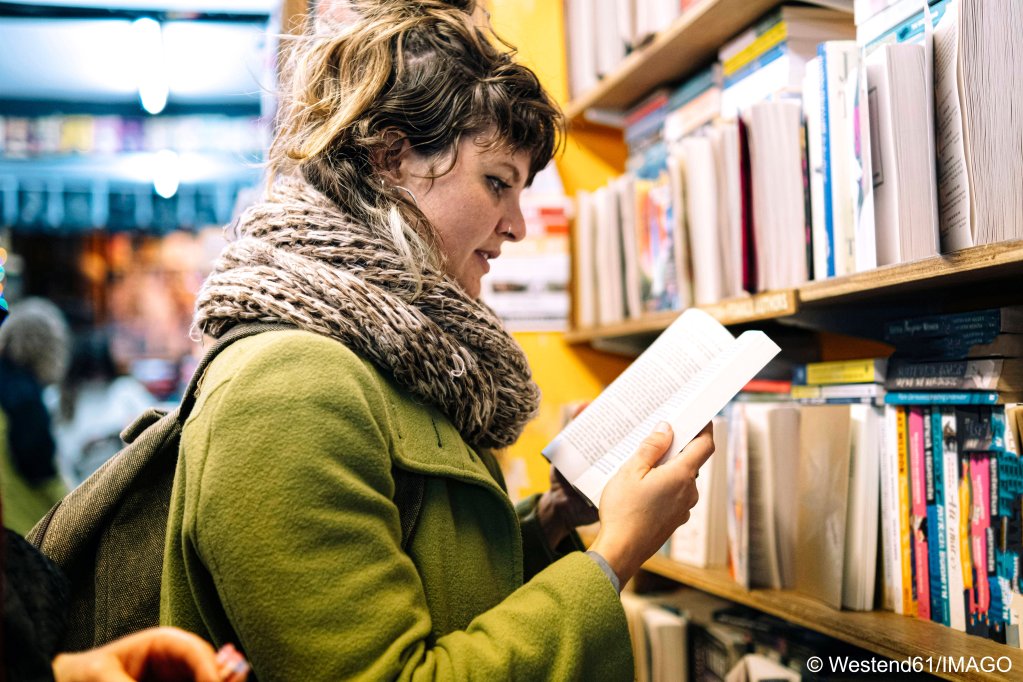 Non-UK domiciled students accounted for about a quarter of all student enrollments in the UK in the academic years 2021/22. The total enrolled population that year amounted to almost three million students (2,862,525). International post-graduate students made up 64% of all postgraduate students that year.
'It's always better to have the family'
The BBC interviewed two Nigerian students, Rotimi and Titilope, studying at Wolverhampton university. They told the broadcaster that although they understood why the government might want to reduce immigration levels, they also hoped that eventually, after their studies, they would also be able to include their families in their experience in the UK.
Rotimi, who is completing a masters degree in mechanical engineering, said he thought if that were no longer possible, students might not choose the UK as a destination and instead opt to study elsewhere.
Titilope, who is completing an undergraduate degree in mental health nursing, can't currently bring dependents with her anyway according to the rules, but said she felt that having family alongside you might actually help students focus on their studies.
"If you're going through a tough time, it's always better to have the family to talk it through. You don't feel so alone," Titilope told the BBC.