Days after Russia invaded Ukraine, the European Union activated a set of measures giving fleeing Ukrainians almost the same privileges as local nationals. Can this response serve as a blueprint for future asylum policies?
On March 4, just six days after Russia invaded Ukraine, the European Union activated the Temporary Protection Directive (TPD), a set of measures meant to provide immediate but time-bound assistance to displaced people. 
Activating the TPD allowed the millions of fleeing Ukrainians to immediately access healthcare, welfare, housing and employment in the countries they sought refuge in. The TPD gave Ukrainians almost the same rights and privilege as local nationals.  
It was the first time the EU implemented the directive since its adoption in 2001. 
The latest data from the United Nations Refugee Agency, published March 2023, showed more than 8 million Ukrainians as registered for Temporary Protection or similar protection schemes in Europe. 
Human rights organizations have cited the swift response to assist Ukrainian refugees as a possible blueprint for future immigration policy while criticizing the actions and attitudes of EU nations to asylum seekers from countries outside of Europe.  
"Temporary protection has been the sleeping beauty of the European asylum legislation. The decision to activate, for the first time since its adoption, has been ground-breaking," Sara Consolato, an immigration expert with non-governmental organization Refugees Welcome Italy, told news agency Context. 
The Amnesty International 2022 Annual Report called the selective application of human rights in Europe, particularly, the EU's double standard when it comes to its migration policy for Ukraine, as "the hypocrisy of the West". 
This article examines how the activation of the TPD facilitated the swift integration of Ukrainian nationals and how the TPD can possibly serve as a blueprint for managing asylum procedures across the European bloc. 
Poland: highest number of Ukrainian refugees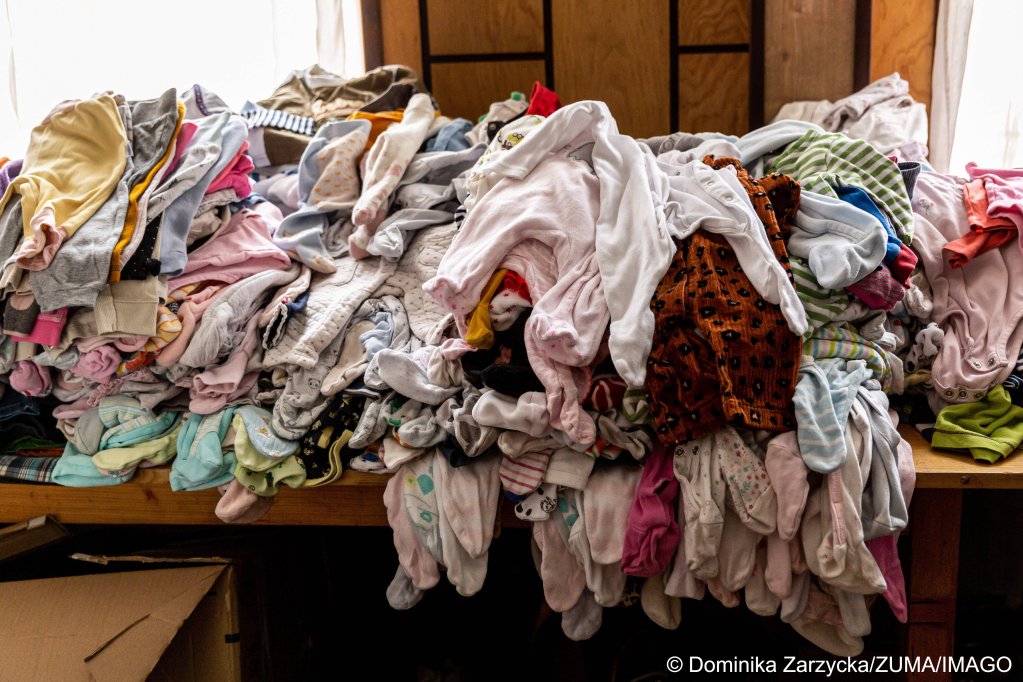 Poland, which shares its southeastern border with Ukraine, has taken in more than 1.6 million Ukrainians, more than any other country in the EU. 
Data from the Interior Ministry indicate that many Ukrainians have moved to other European countries after entering into Europe via Poland. 
Last year, Poland built a 5.5-meter-high barbed wire-topped fence along almost half of its roughly 400-km border to stem migrant crossings from neighboring Belarus.
Polish border guards reported more than 39,000 border crossing attempts throughout 2022.
Since the beginning of this year, the bodies and remains of nine people have been discovered in the forested area.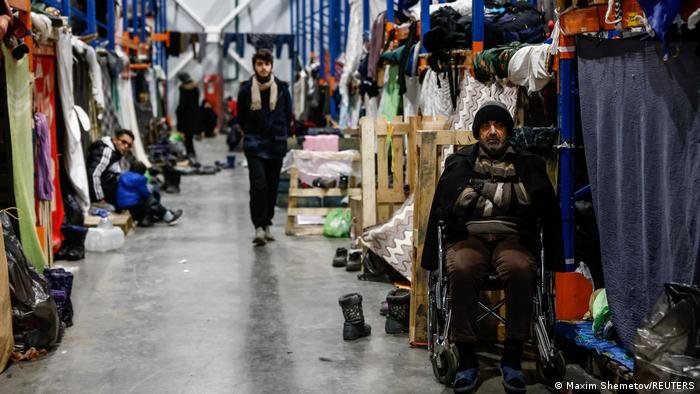 Those who succeeded in crossing into Poland were put in detention centers opened in 2021 in response to the surge of asylum seekers. 
According to the European Council on Refugees and Exiles network of non-governmental agencies, more than 2,400 people were put into detention in 2021.  
In April 2022, a group went on a brief hunger strike to protest the conditions in the detention centers which they described as "prison-like". The 10 Kurdish nationals also wanted to call attention to "slow asylum procedures" that kept them locked in limbo.
Italy: Gateway into Europe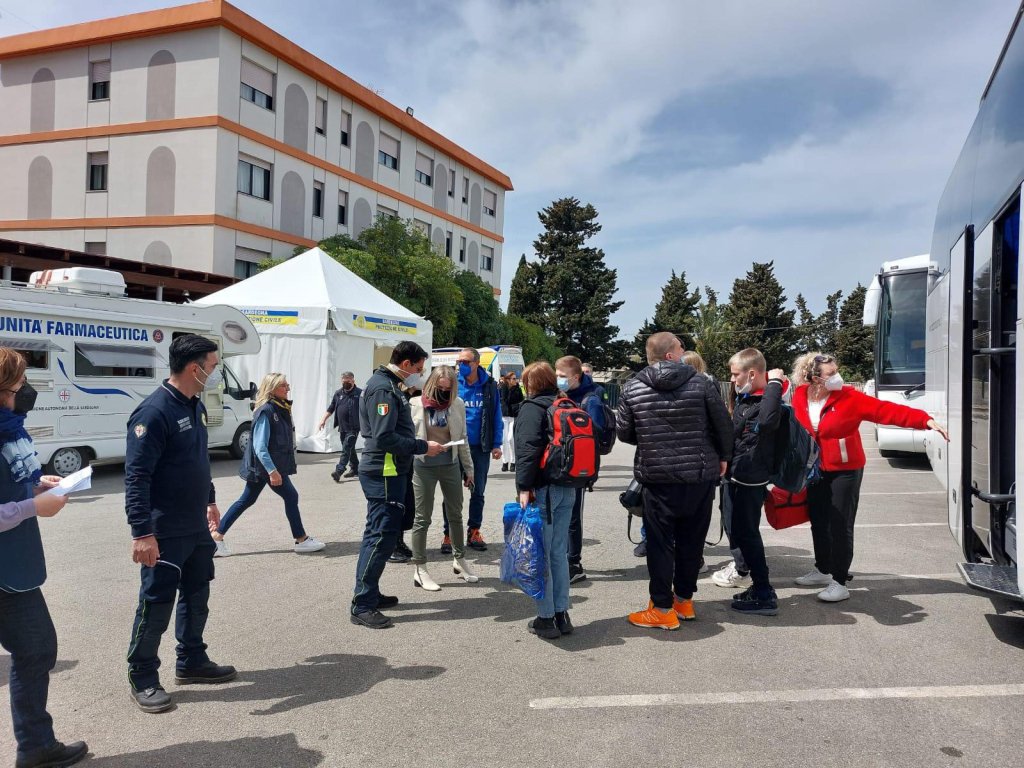 Italys' location in the south central part of Europe and its peninsula jutting into the Mediterranean Sea has made it in a main arrival point for asylum seekers arriving by boat from Africa.
More than 105,000 people arrived in 2022, braving a sea crossing that has been described as the deadliest migrant route in Europe. 
Italy's right wing government under Giorgia Meloni has tightened migration policies, passing legislation that includes punishing people and organizations who help asylum seekers. In addition, Italy passed the Cutro decree, severely restricting the special protection status authorities can grant to migrants who do not qualify for asylum.
However, during the same year, Italy opened its doors to about 150,000 Ukrainians, giving them immediate access to support services under the TPD.    
Belgium: struggling with housing
In the wake of Russia's occupation of Ukraine, balconies across neighborhoods in Belgium were draped with blue and yellow Ukrainian flags. 
More than 60,000 Ukrainians were given temporary protection in Belgium in 2022, almost double the number of asylum applicants. Brussels established a separate processing center for Ukrainians.
The fast-track asylum process under the TPD facilitated access to housing, education or employment for Ukrainians. 
The Belgian Royal Family hosted three Ukrainian families on one of their properties and many other Ukrainians were housed within weeks. 
In comparison, Belgium's reception capacity of 34,000 is nearly full. Asylum applications can languish in the bureaucratic backlog for up to two years. While waiting for a decision--which can be rejected--asylum seekers have to stay in reception centers.
Without a registered address, life's necessities such as employment, medical care, a bank account are difficult. This limitation compounds into an inability to access other services like housing.
In March, an estimated 2,000 -- 3,000 asylum seekers were homeless. Most were single men from Afghanistan, Syria and Burundi who set up tents by the city's canal.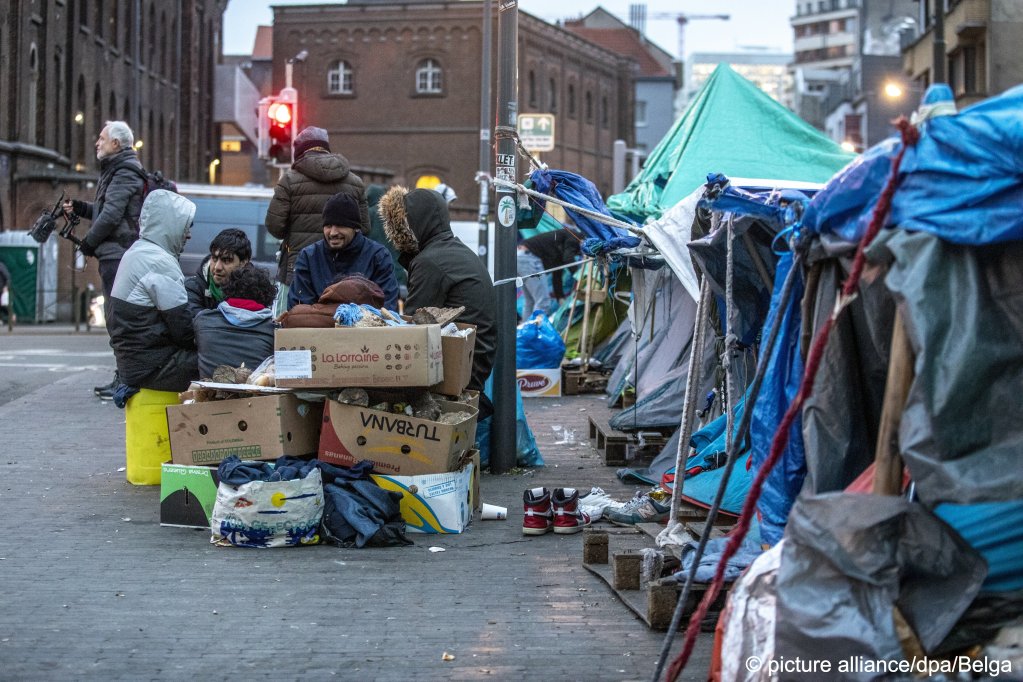 Temporary protection ends in 2025
The rights and privileges extended to Ukrainians under the TPD temporary are set to end in 2025. Analysts have pointed out that the outpouring of assistance Ukrainians received was because it was meant to be for a limited period--until they return to Ukraine after the end of the war.
More than a year since the Russian invasion, a survey of 14,500 Ukrainians who fled the war and settled into the EU showed although 1 in 3 feel integrated, many would like to return to Ukraine. Despite the access provided by the TPD, making financial ends meet remained a dominant concern.
Experts say an "exit strategy" is needed for the temporary protection ending in 2025.
"Temporary protection is primarily designed to serve as an emergency rather than a durable solution...The time is now to start thinking about what happens when temporary protection ends," the International Centre for Migration Policy Development outlined in a report.
The United Nations Refugee Agency called on EU member states to consider the benefits of swift processing, access to protection and paths to integration through skills training and education when reforming asylum rules.
The ability to apply for jobs immediately means many thousands of Ukrainians are working within the EU, easing the financial cost to member states.
"The humanitarian spirit and solidarity that EU states have shown over the past year or so to refugees fleeing Ukraine should set the example for all refugee crises globally," Maeve Patterson, a spokesperson for the United Nations refugee agency, told Context news.